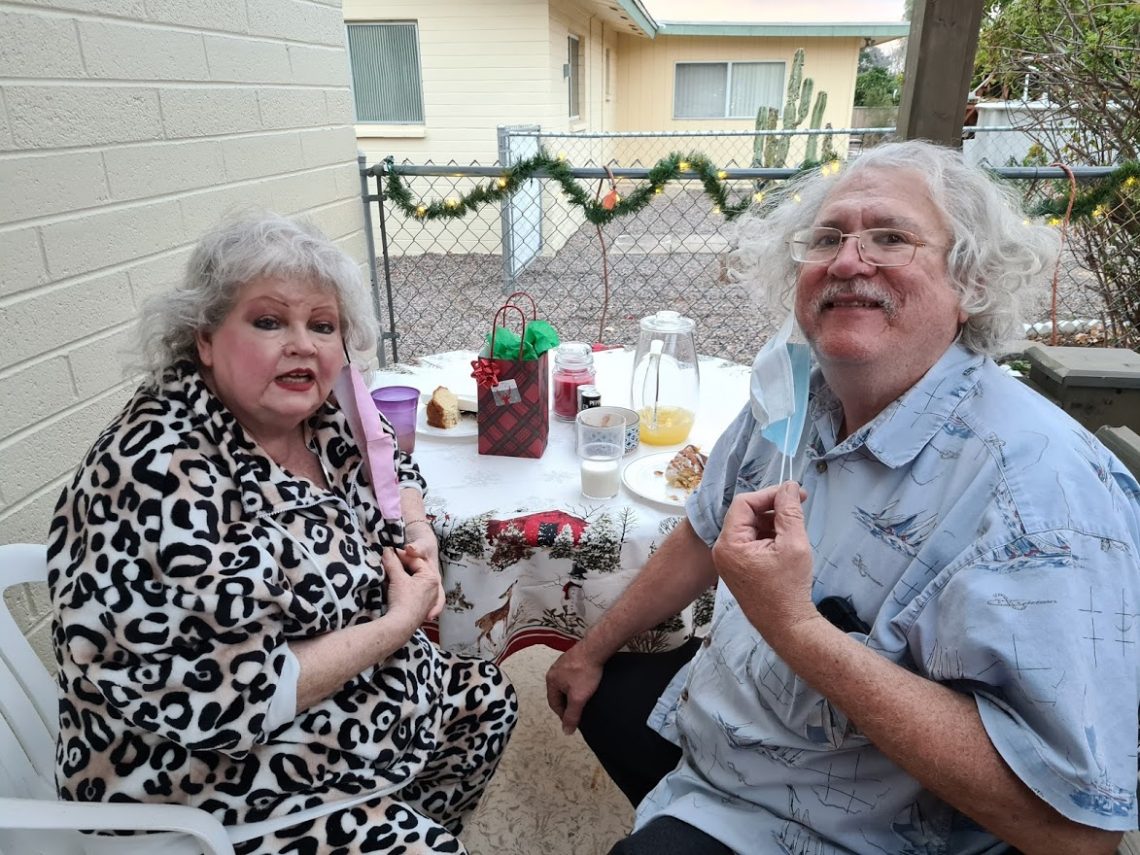 I'm so glad we got to see my family for Christmas Eve! 🎄Christmas has always been my mom's favorite holiday. It was very different this year but it was nice seeing everyone. 💖
My parent's have been really nervous about getting Covid so we haven't gotten together all year. We did all we could to keep safe. We ate outside, wore masks, kept our distance as best as possible, used hand sanitizer, and had dinner served up cafeteria style so that there was minimal contact.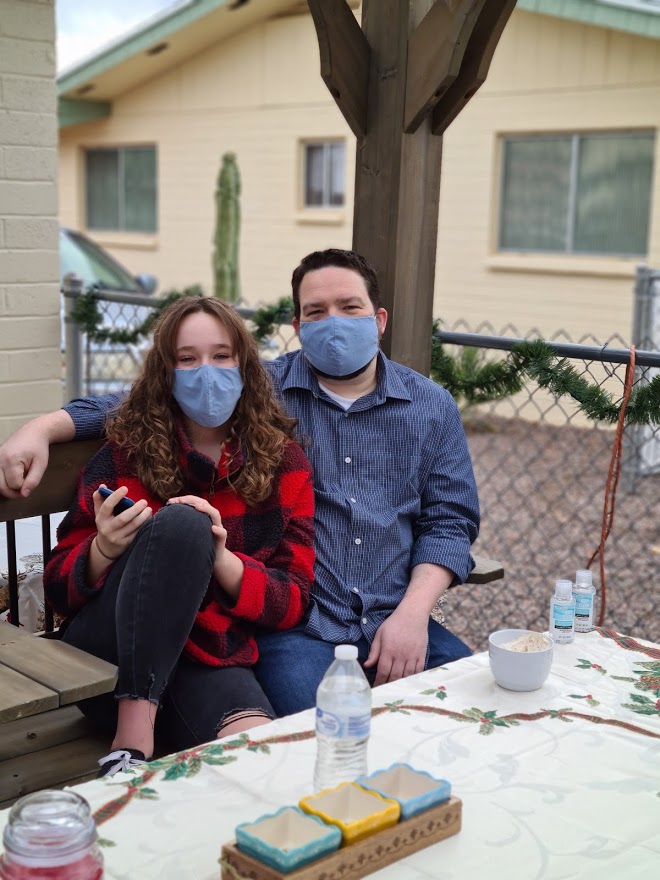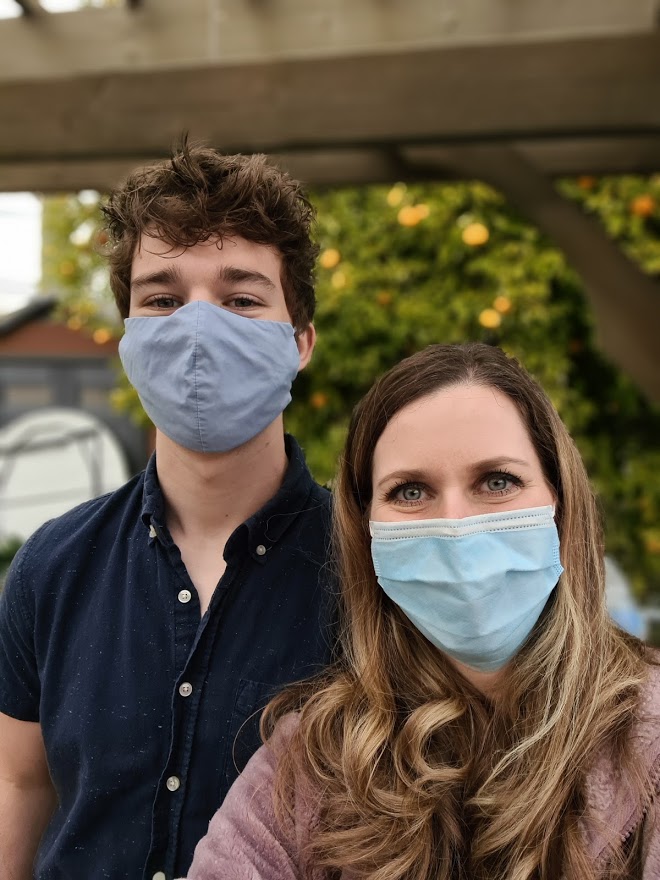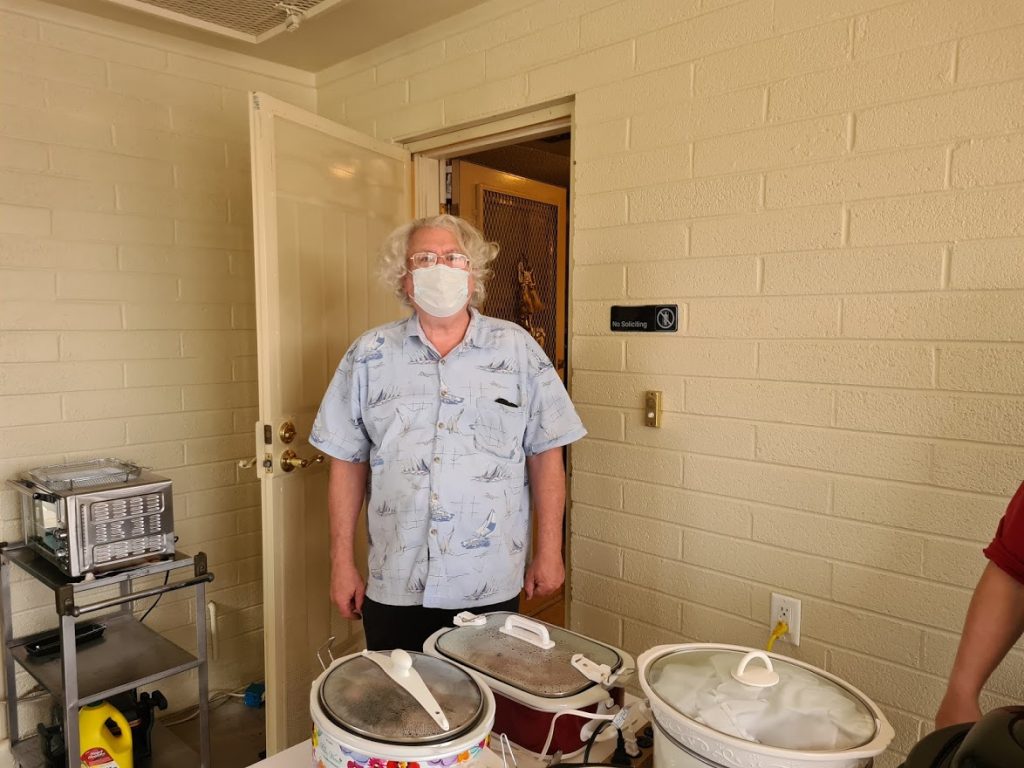 My dad's hair is getting SO LONG!!! He said he's going for the Doc Brown (from "Back to the Future") look! LOL!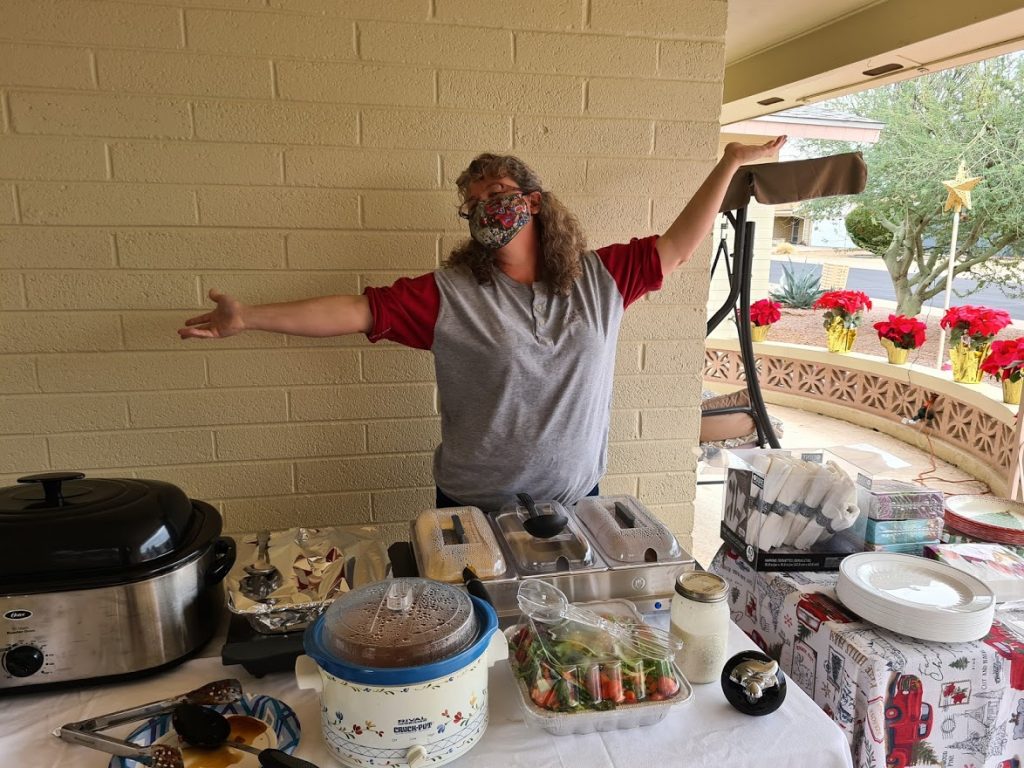 My sister was a HUGE help to my parents! She got there early and helped cook, set up, serve, and clean up!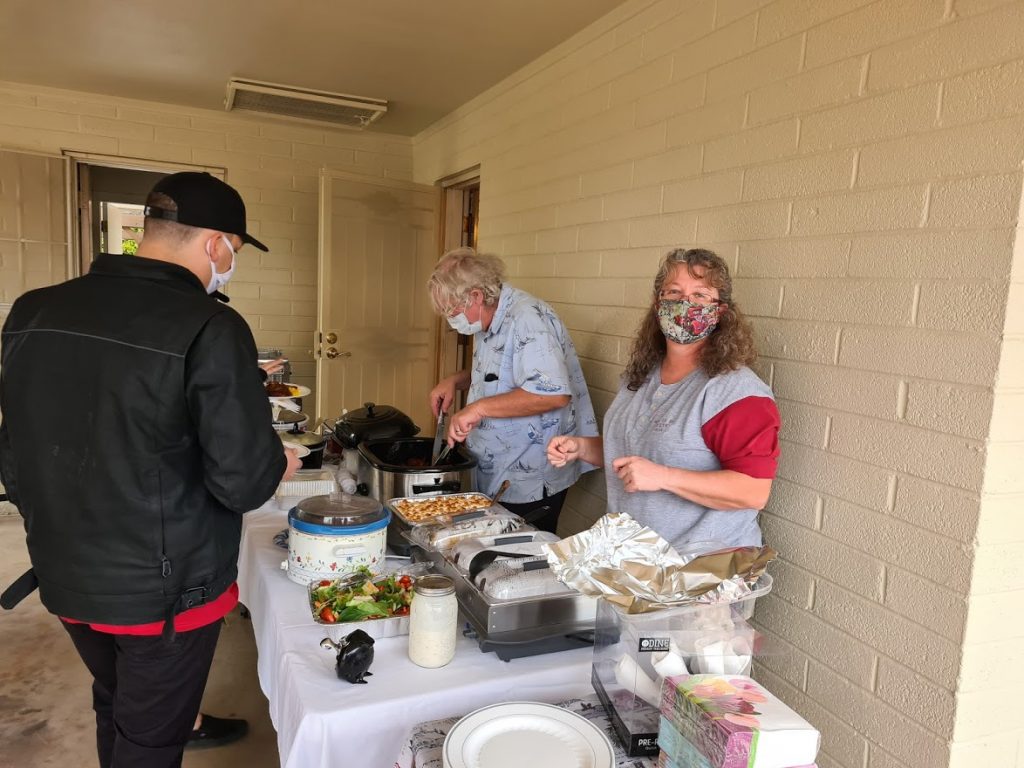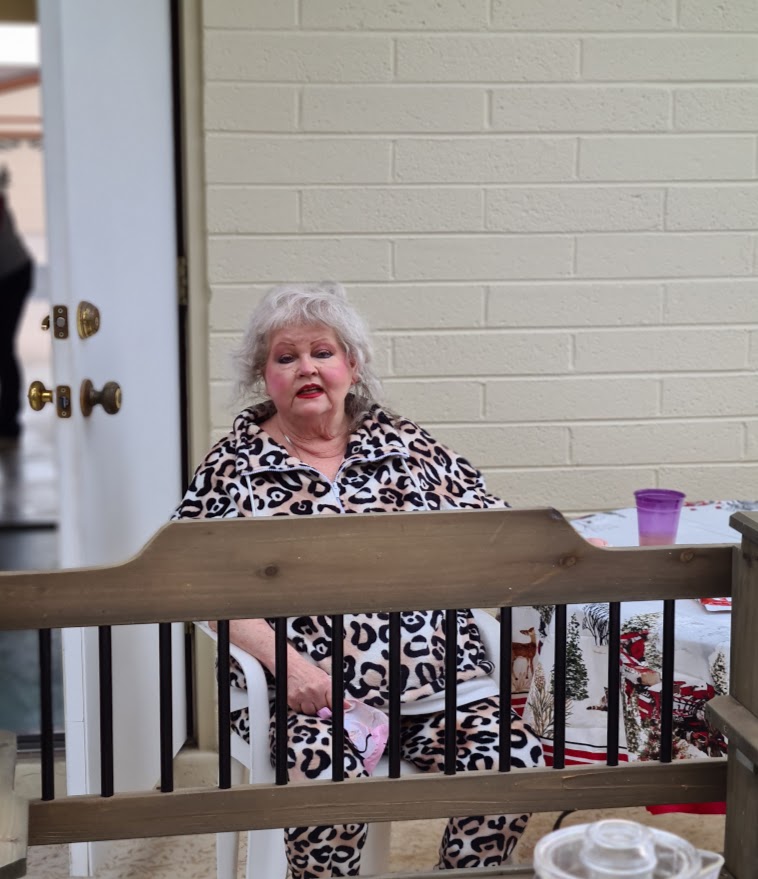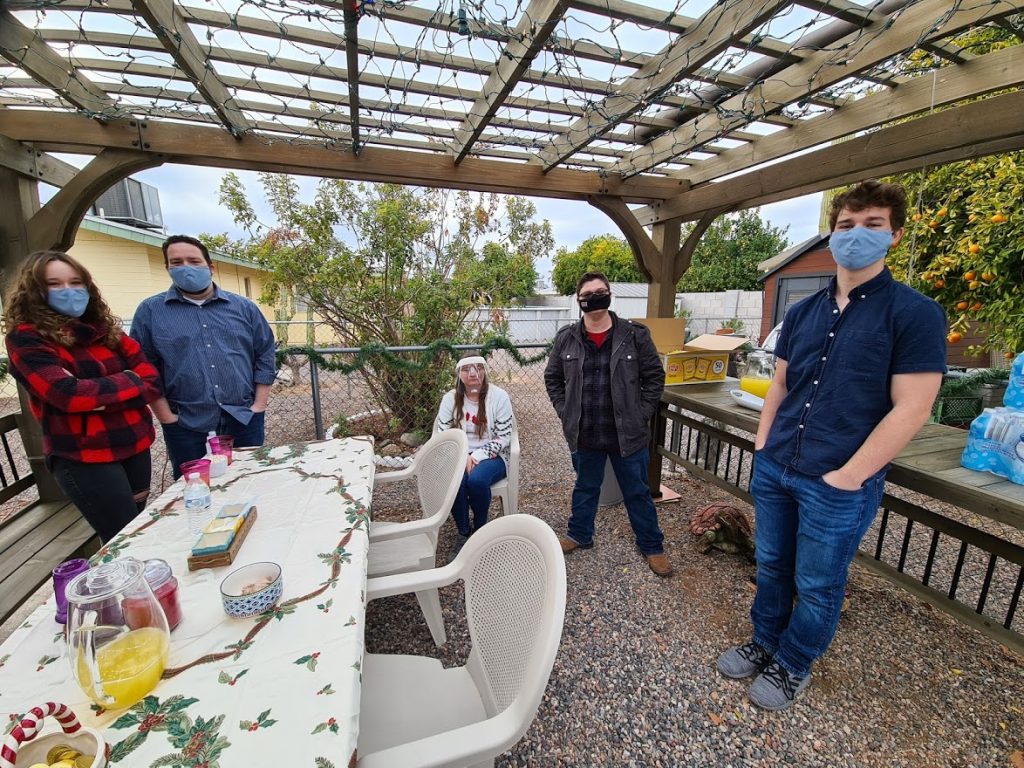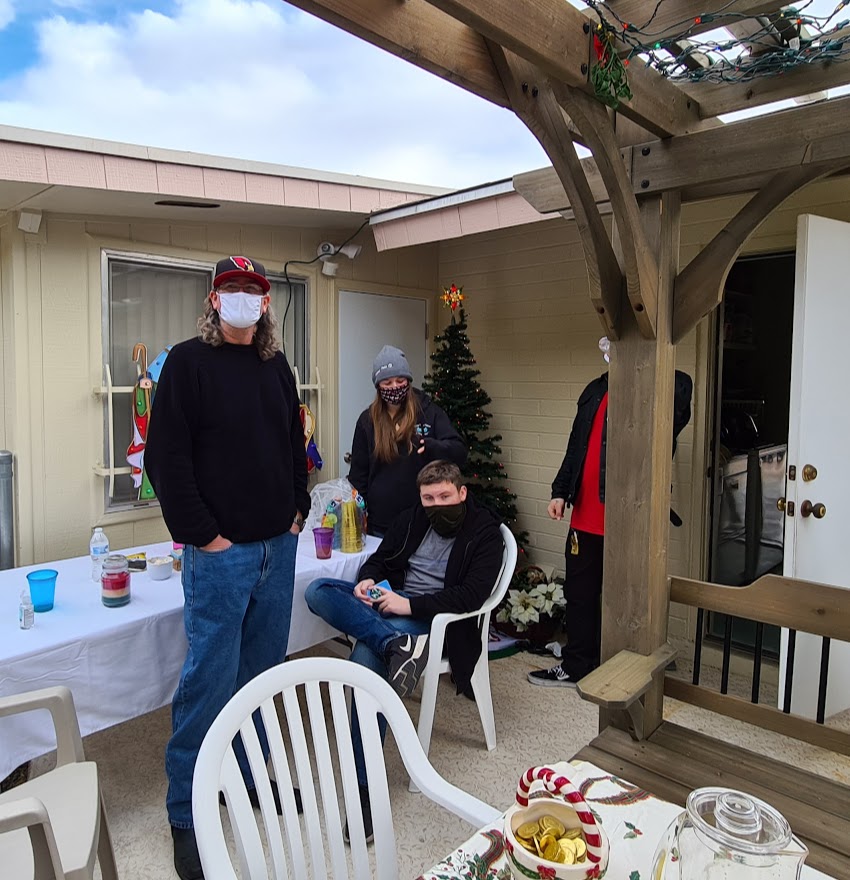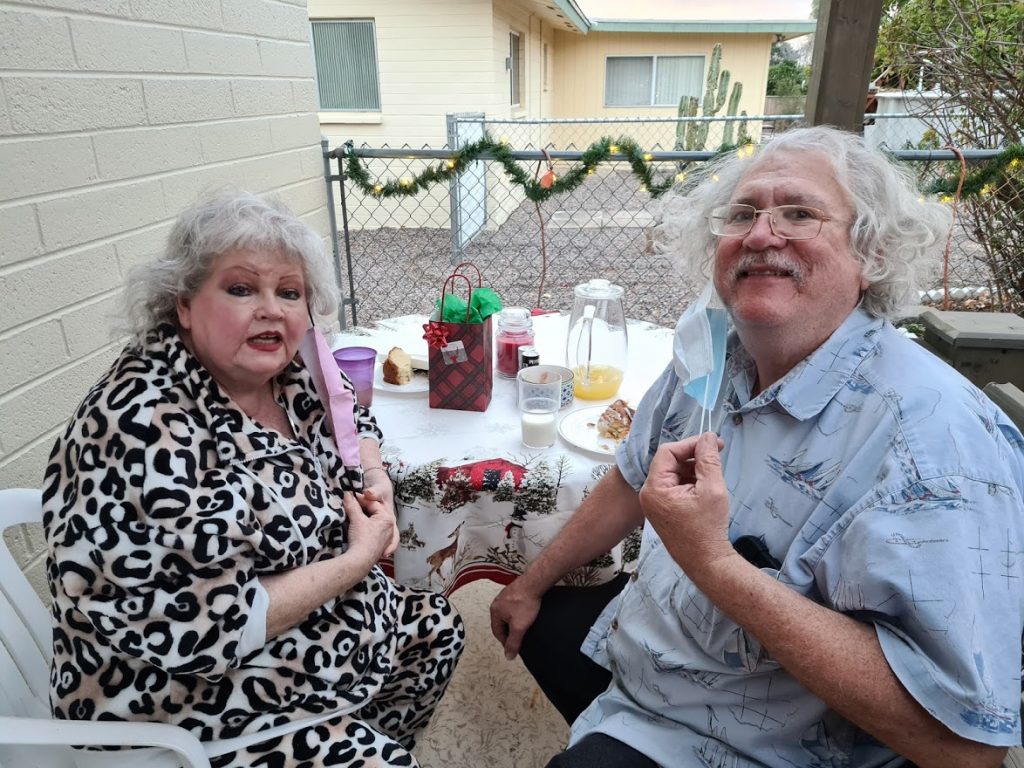 My parents can be hard to shop for. But this year I found a gift they loved! It was a family tree wood ornament with all of our names etched into it! <3
I was also happy to see that mom and dad scaled down the gifts for everyone this year. It was still very nice and just as meaningful. We don't need anything really anyway. 😛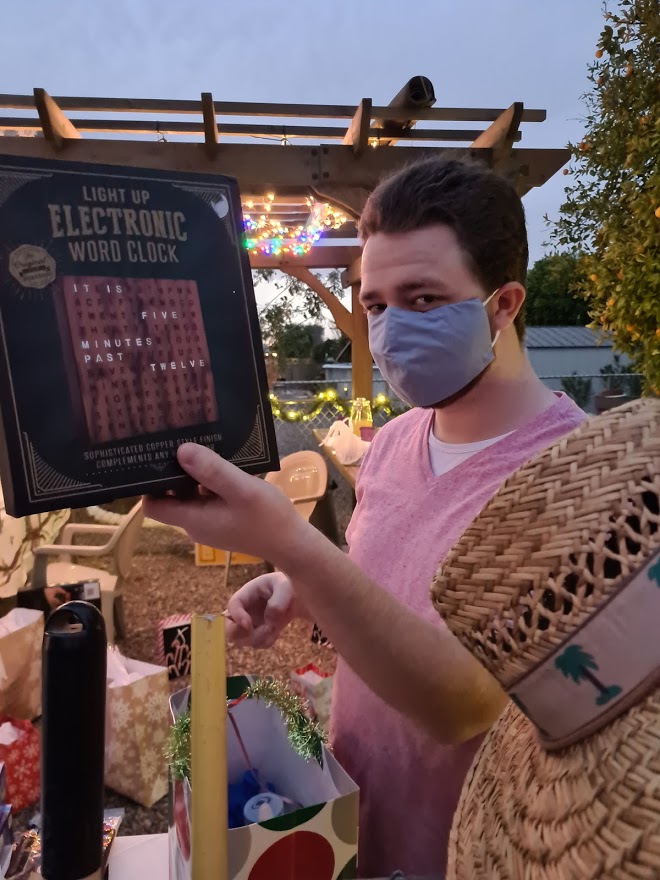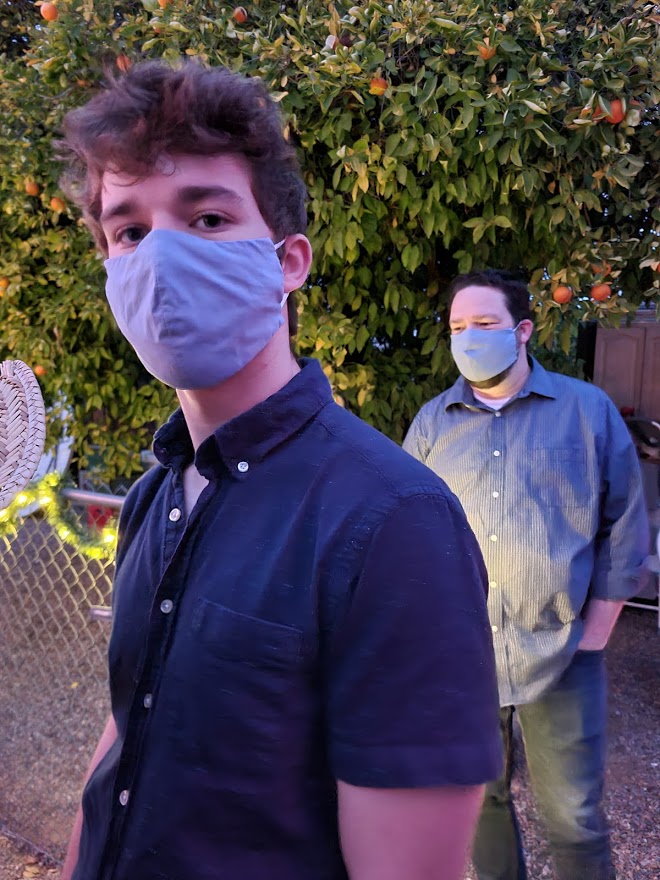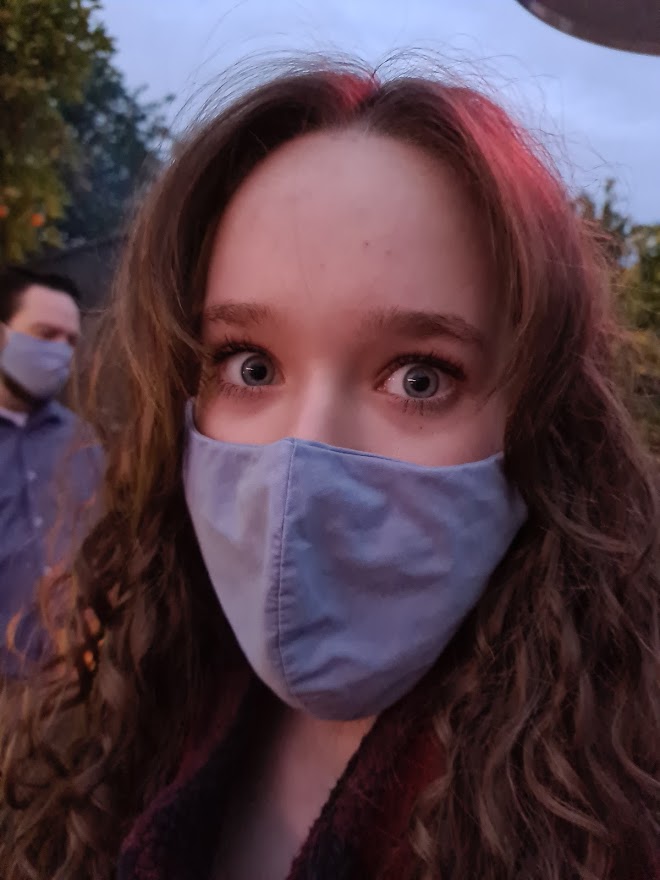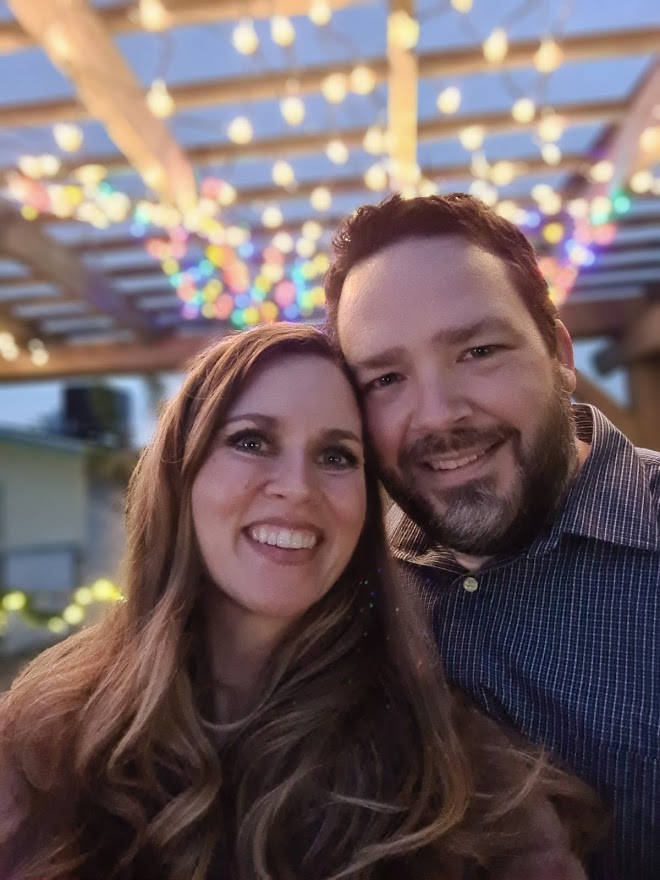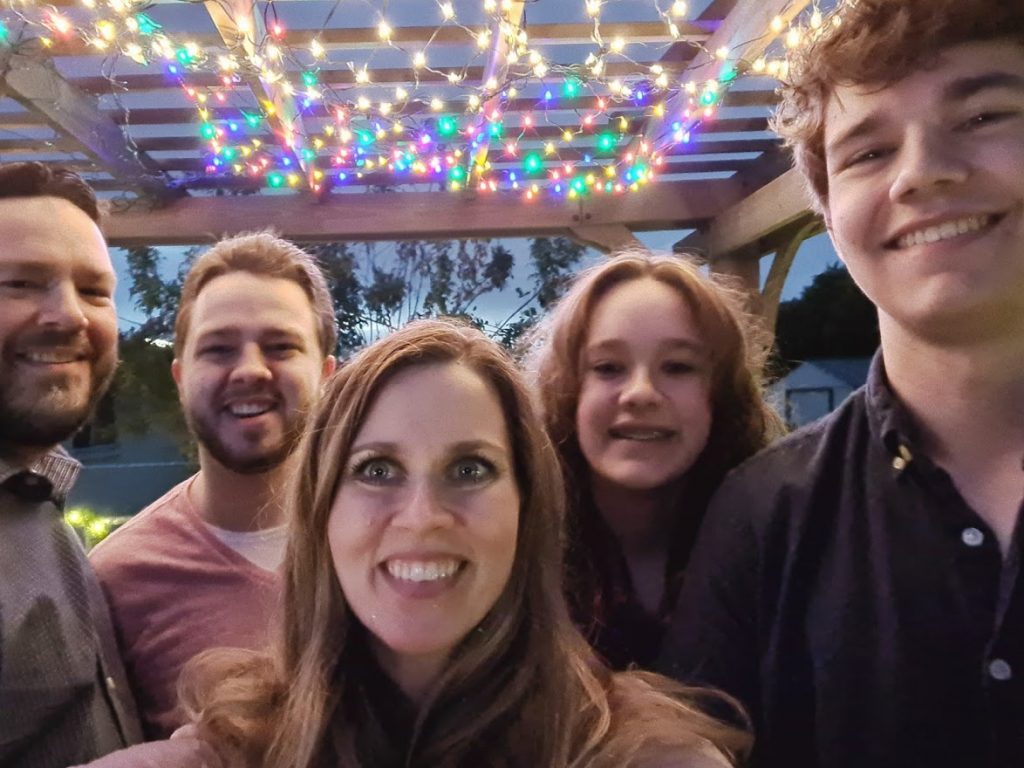 Love my family! <3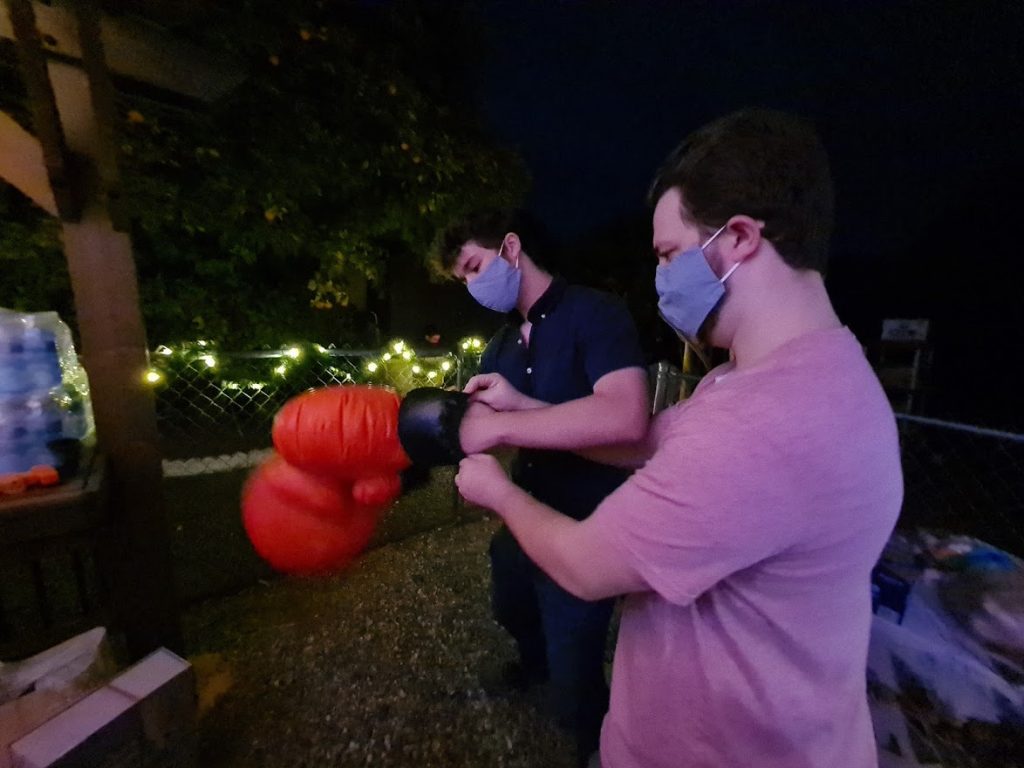 Mom and dad love to get the kids silly fun gifts. Eli got inflatable boxing gloves. Walker was his "corner man". Hahaha!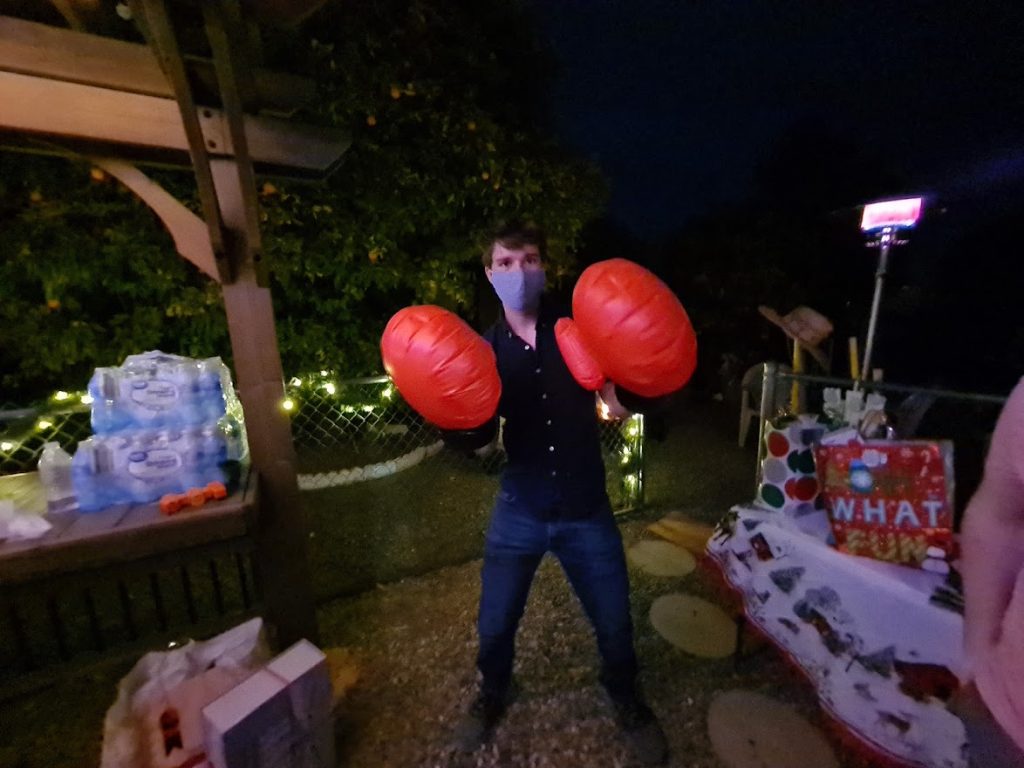 After we ate to our hearts content, visited, opened gifts, and enjoyed the beautiful weather outside it was time to head home.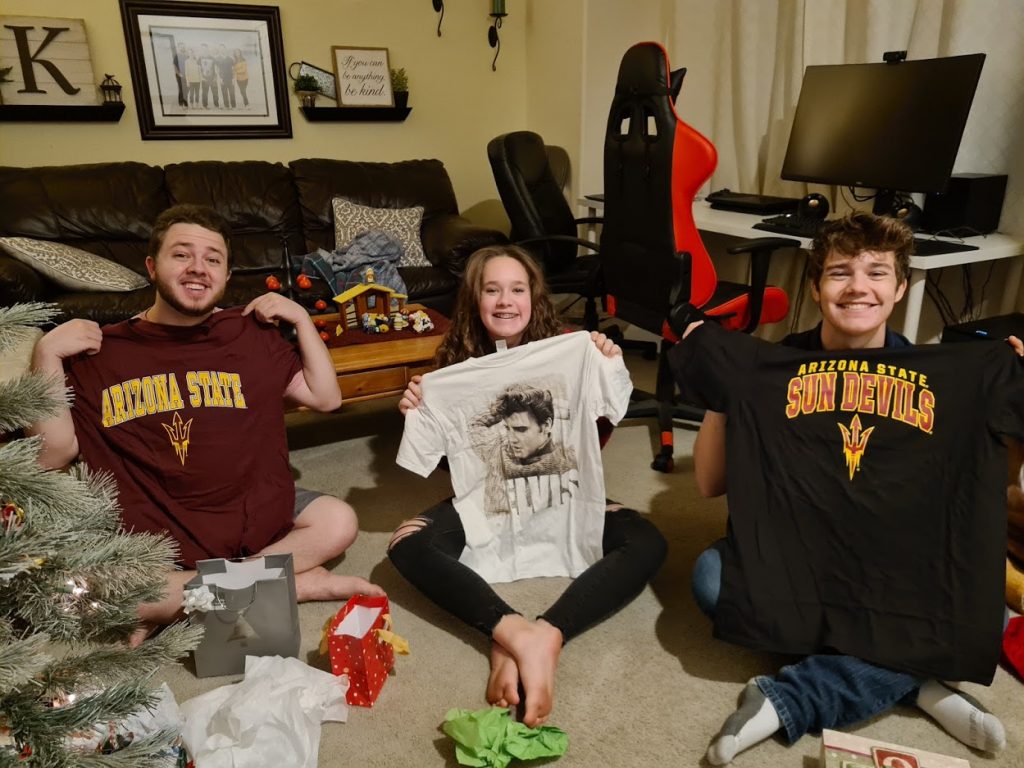 We always let the kids open one gift on Christmas Eve. It's usually pj's or a new shirt or something. They were happy with their gifts. 🙂