Happy 70th Birthday Dad!!
My dad turned 70 yesterday!
We all got together for lunch at Macayo's to celebrate this milestone.
Every time I see my dad his hair gets longer and longer! It cracks me up! I've never seen him with long hair like this! 😛 He pulls it off well!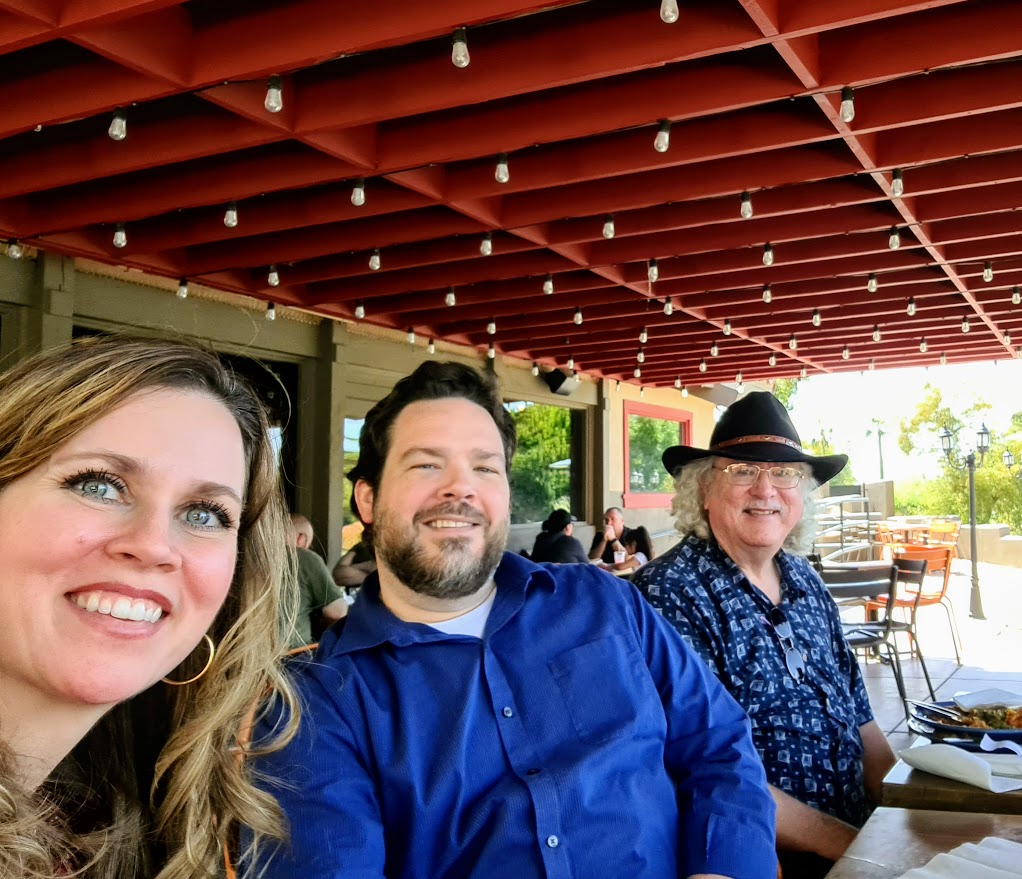 We sat outside on the patio and the weather was perfect! Cool breezes and a pretty view of the lake made for a great afternoon. We watched the ducks swim to the bottom for what seemed like forever before they'd "pop" back up! It was funny to watch! LOL!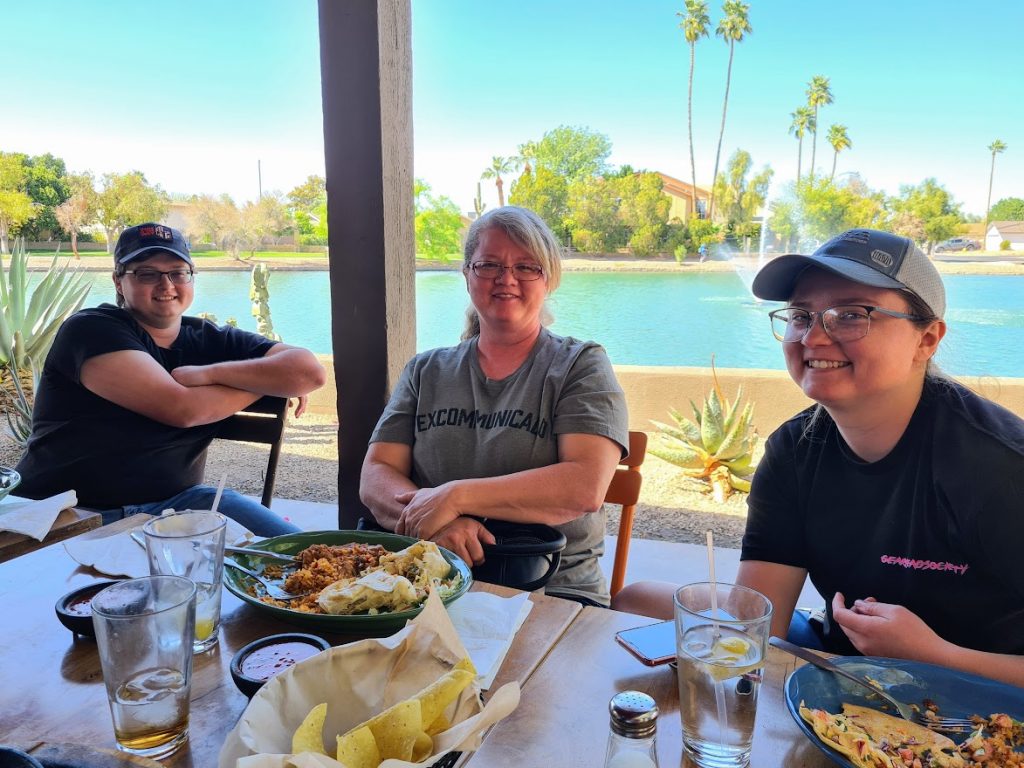 We sat at 2 different tables (covid rules) which made it a little hard to visit but it worked out ok.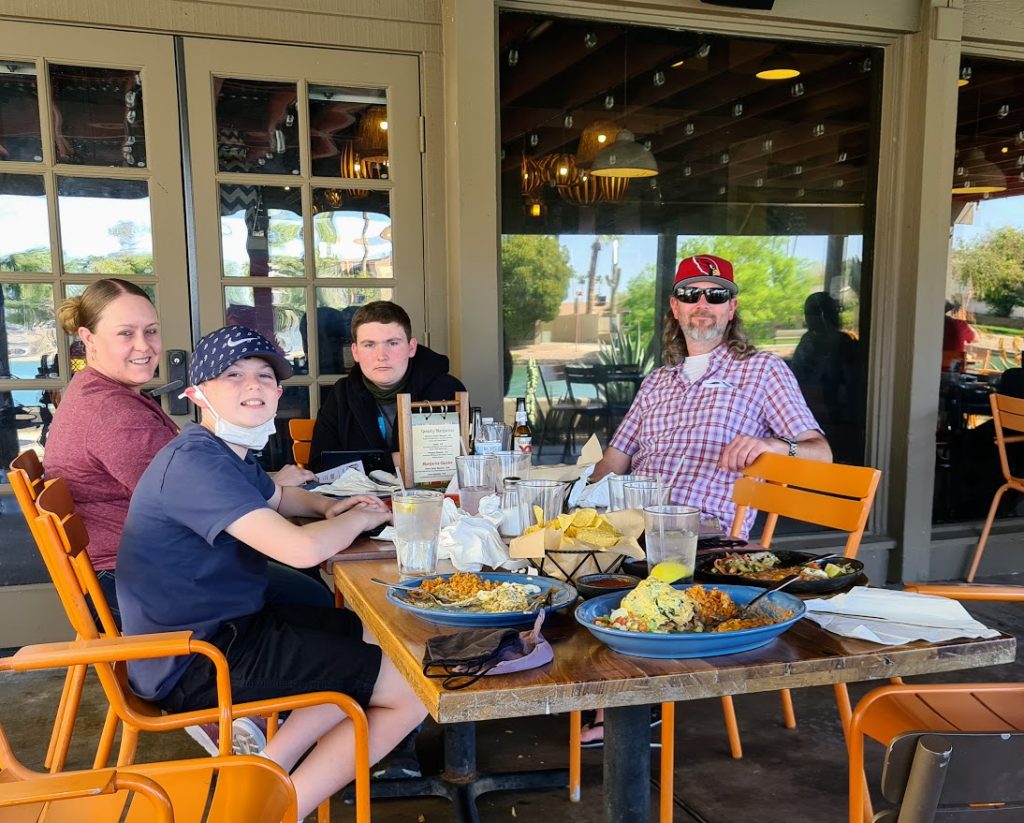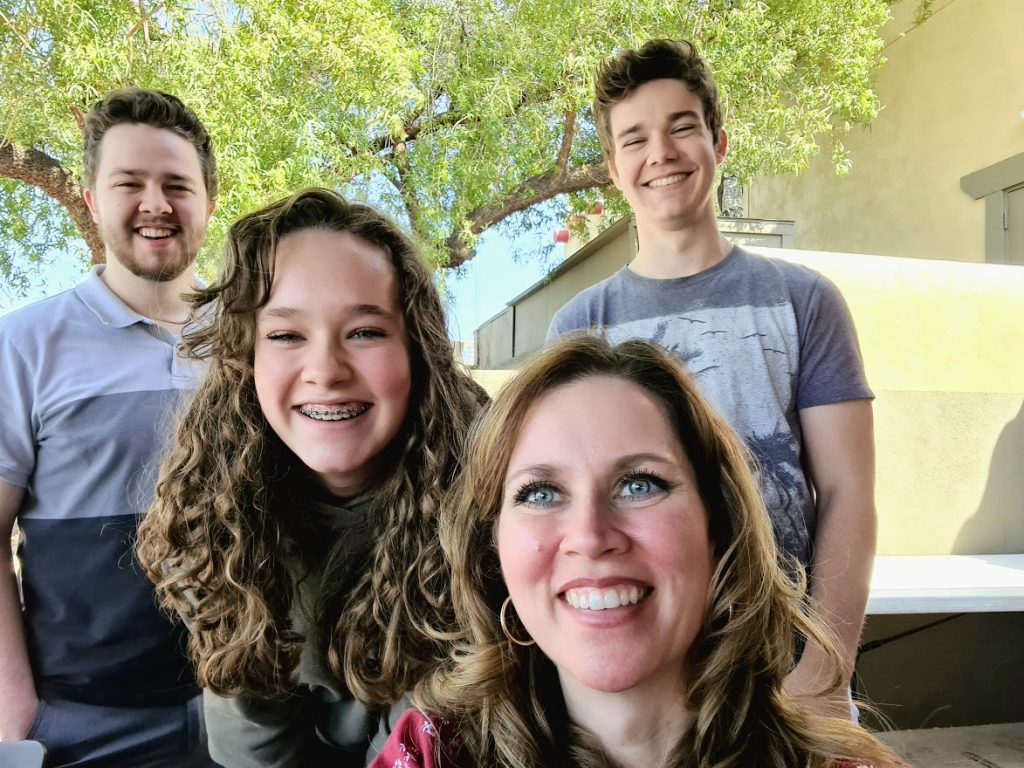 We got a couple of pictures of the whole crew. Unfortunately, they didn't turn out as well as I'd hoped. We can't see several people. Darn it.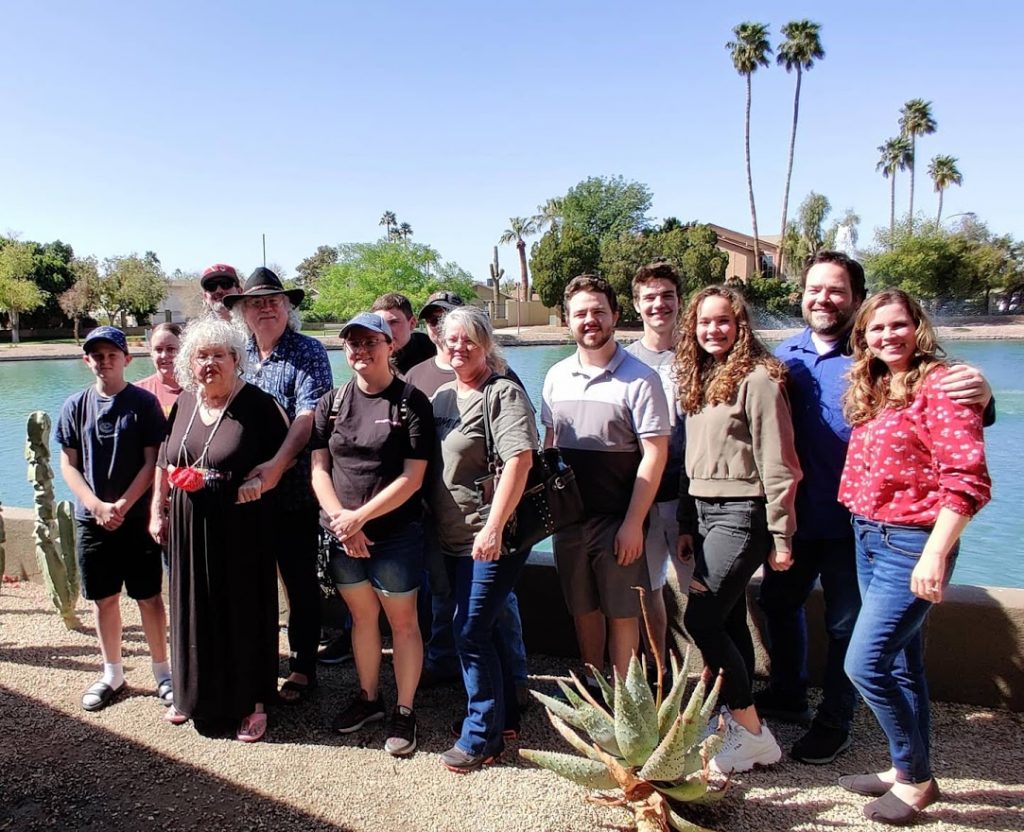 I guess we'll just have to try again at our next gathering. Just not sure when that will be exactly.
We had a nice visit with everyone. It's not easy getting 4 families together. Schedules are always so full. But we made it work and I'm so glad we did! It's not everyday your dad turns 70! 🙂 It's a gift not afforded to everyone.
I'm grateful for my dad. He's the rock to our family. Always willing to give advice and to help when any of us needs it. He's been a father figure to my niece and nephew when my sister and her ex-husband went through a divorce years ago. They are very close to their Grandpa still because of the relationship they developed over the years. He's always serving my mom with all of her health issues, even though he has plenty of his own. He's a great example of commitment, sacrifice, and love. He loves learning and he knows a little bit about 'everything'. It blows my mind! No matter the topic he can carry a conversation about it and has great insights. It's a gift he has! When he was younger he used to read encyclopedias 'for fun'! LOL! I attribute my vocabulary to him. He never spoke to us like little kids. He used 'big words' and it made us ask questions and it expanded our minds and knowledge. I did the same for our kids because of that. My dad has a mechanical mind. He can fix anything. He was a mechanic professionally for over 25 years. If it's cars, something with the house, or building something he can do it! I admire that about him. He's never afraid to just TRY even if he doesn't know if it's going to work. Eventually he gets there and I think that's a skill we're losing as a people. We can't learn if we don't try! I also love that he's goofy. He doesn't take himself so seriously. He can laugh at himself (his laugh is hilarious) and he has a great sense of humor. Everyone who meets him loves him. He's great at making others feel comfortable and like they've been friends for years. Growing up we didn't have very much. We were poor. My dad worked days and my mom worked 2nd shift. That meant my dad was the one who was home when we were home. He came to all of my activites… band, school, and dance recitals. He was Mr. Mom as they say. He made us dinner, helped us with science fair projects, and he helped us with homework (but the latter usually ended in tears cuz math was HARD for me). LOL! I'm grateful for all he's done for me over the years. Even now, and maybe especially now that I'm an adult.
Happy birthday Dad! I love you!