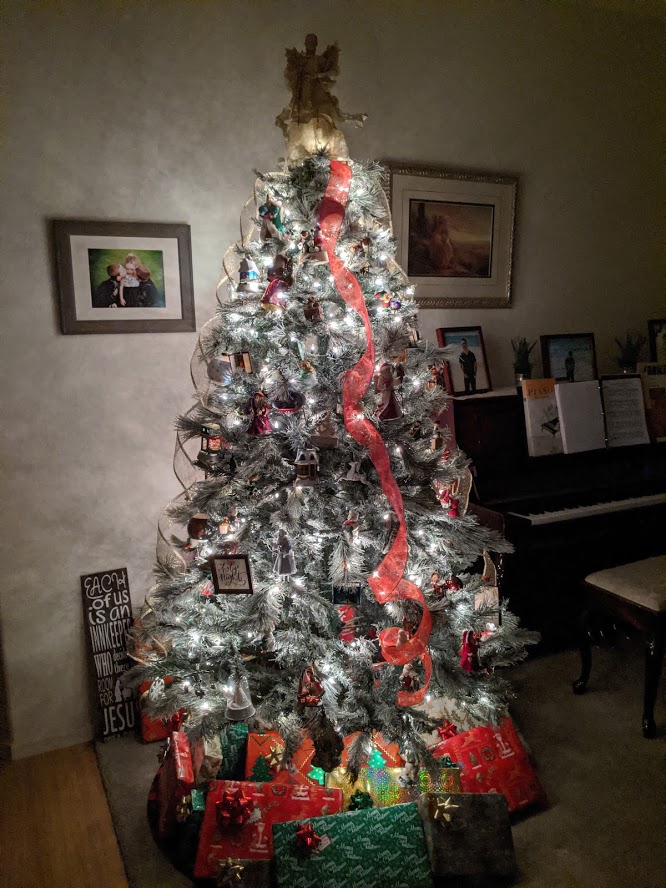 Christmas Day was low-key and relaxing. Jared and I woke up before the kids…teenagers…LOL! So we went and woke them up by bursting into their rooms saying, "Santa came! Santa came!!!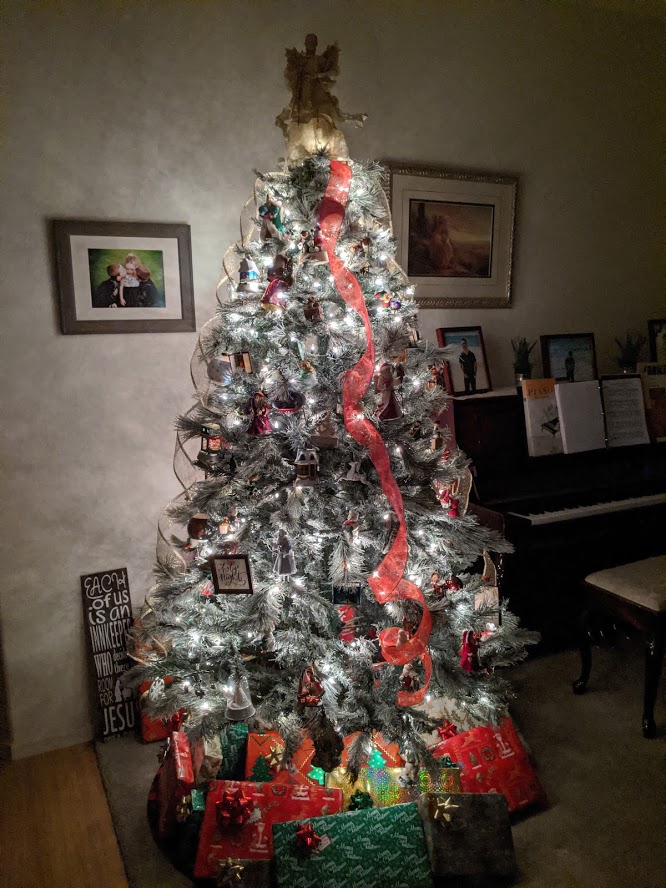 It went over better with some than others. Haha!!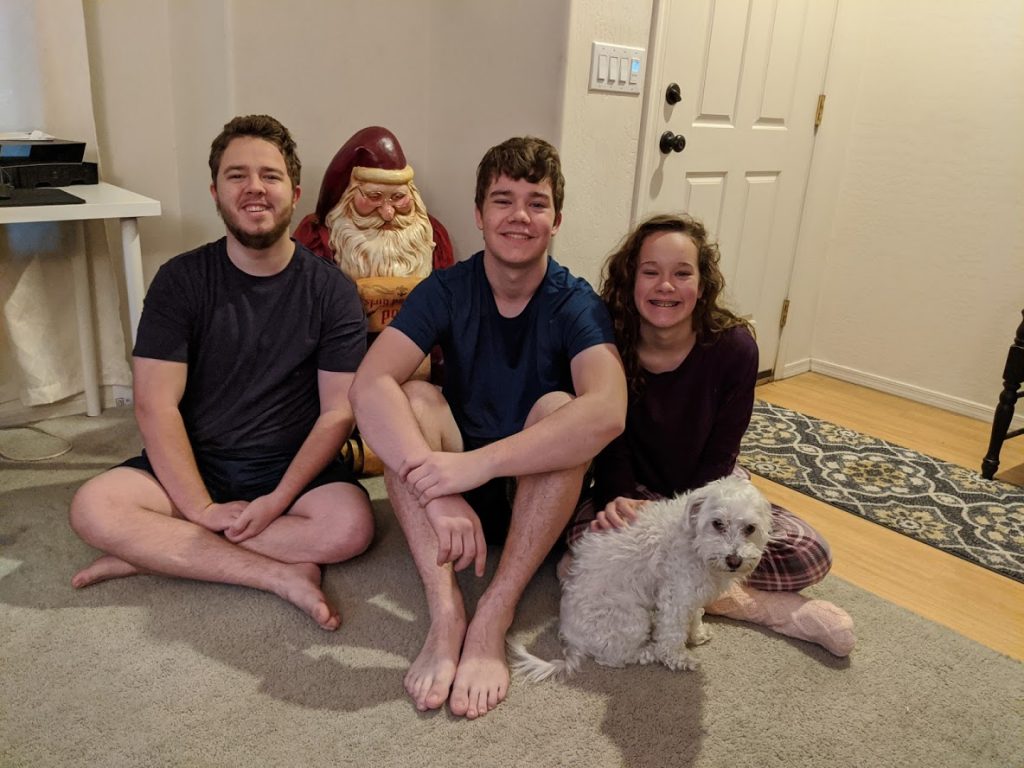 We gathered in the front room and took our traditional kid pic with Santa. 😛
Then the festivities began!!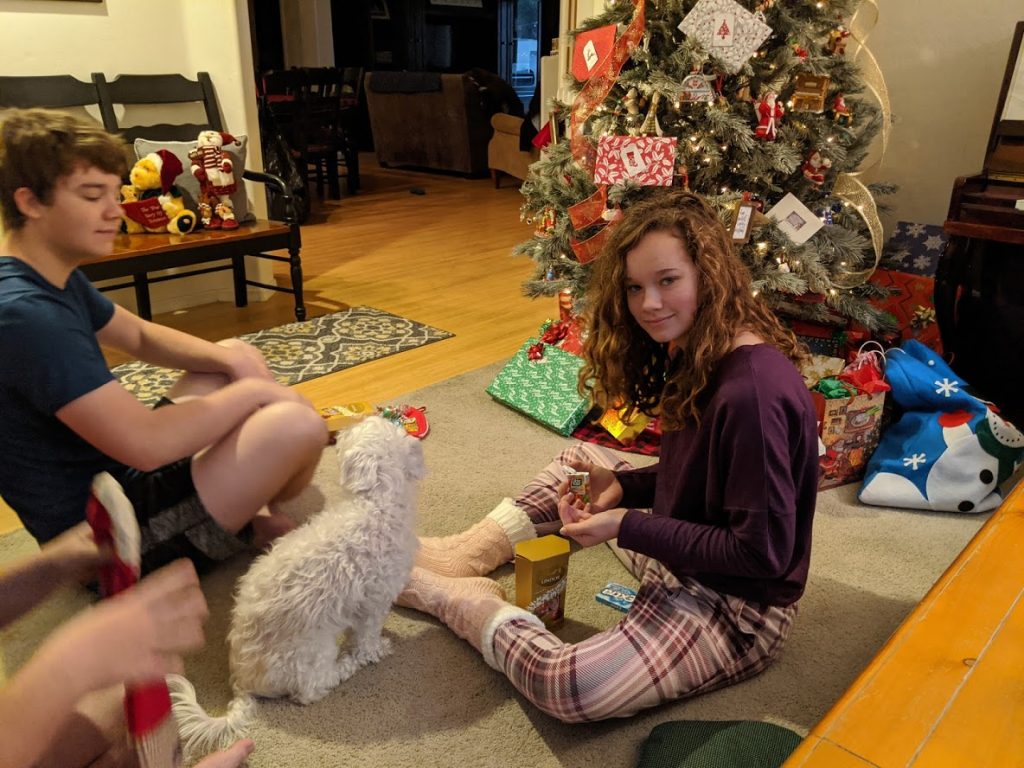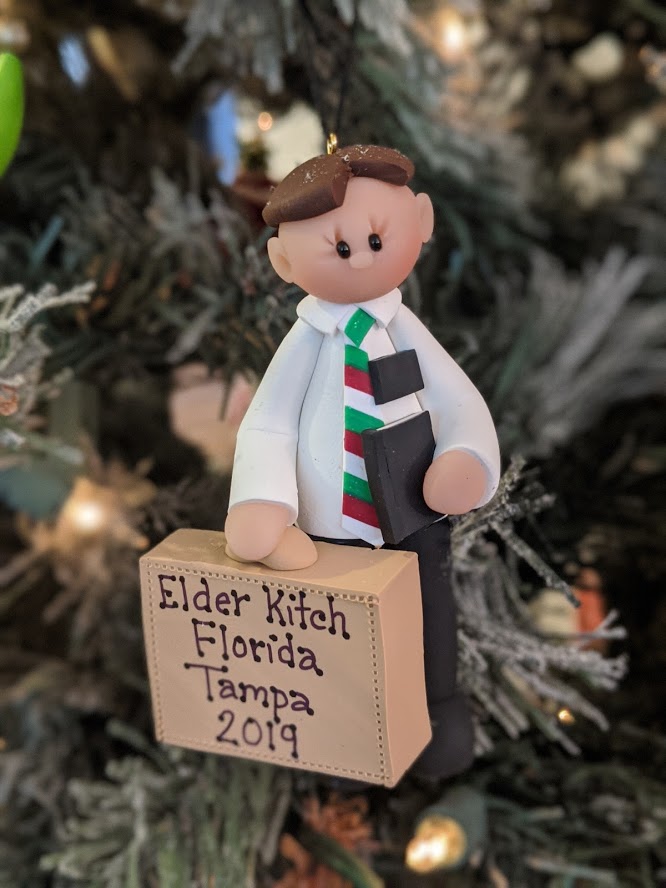 Isn't this the cutest thing?!? I ordered this off an Etsy store for Walker. It's so adorable!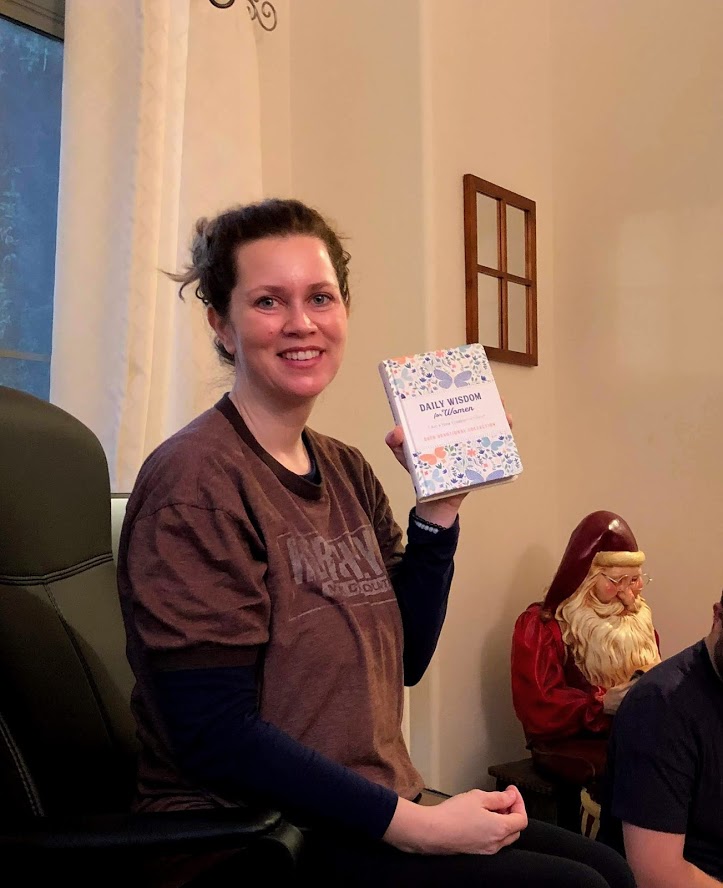 Please forgive the no make-up tired mom look. 😛 The family spoiled me this year! <3 Alayna got me a Daily Wisdom Devotional book.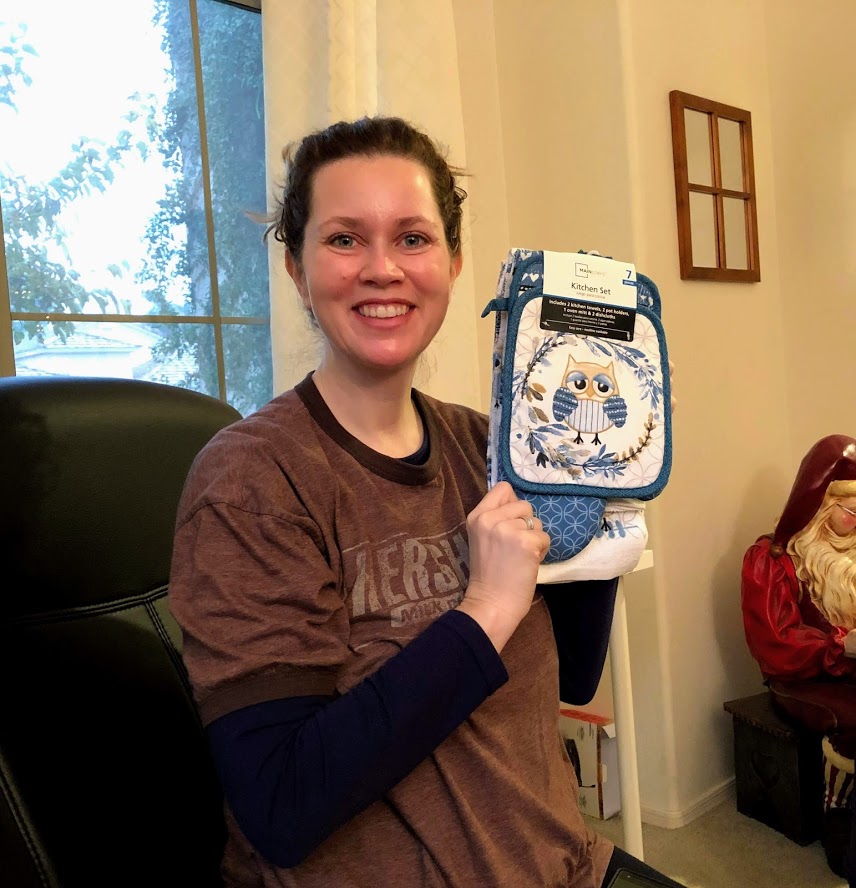 Walker got me new pot-holders! I've desperately needed new ones. My old ones caught fire! oops! LOL!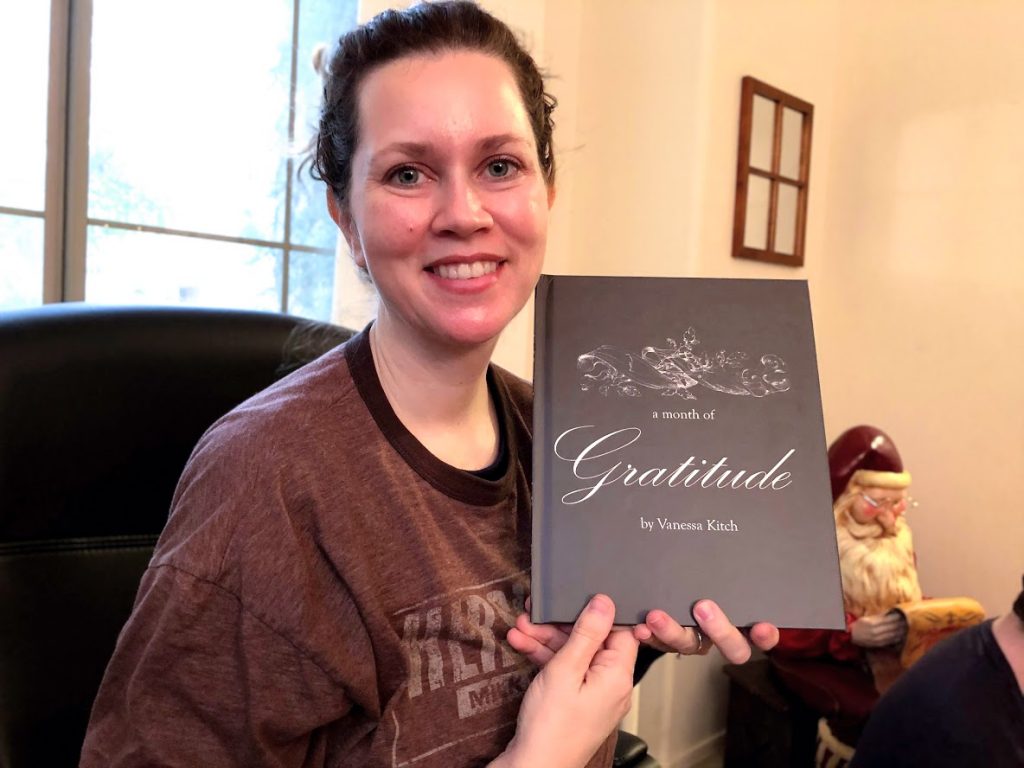 A few years ago I did a month of gratitude posts for the month of November. Jared compiled them all and made me this beautiful book! <3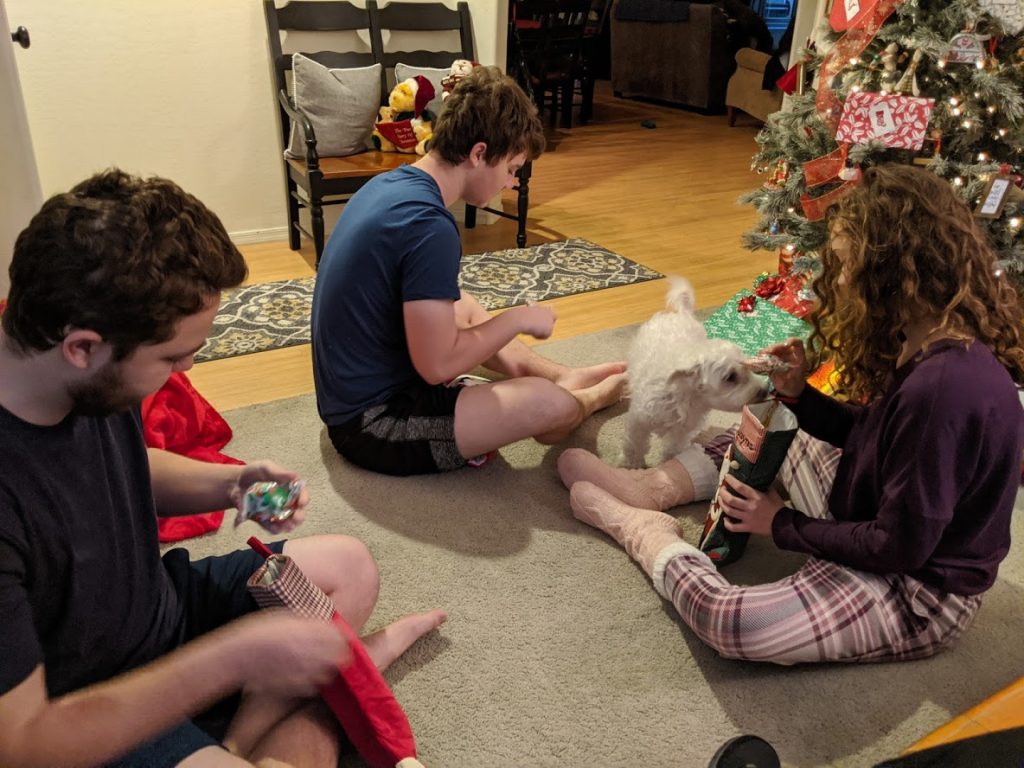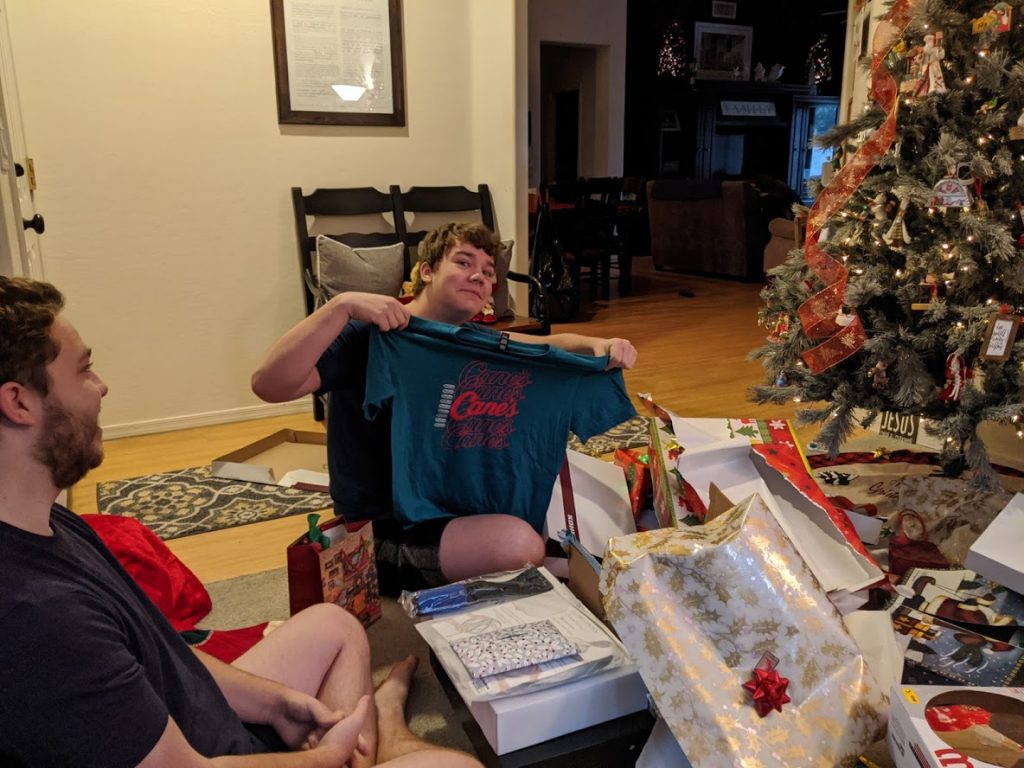 Eli is OBSESSED with Raising Canes. He got loaded up with Cane's swag and gift cards. 😛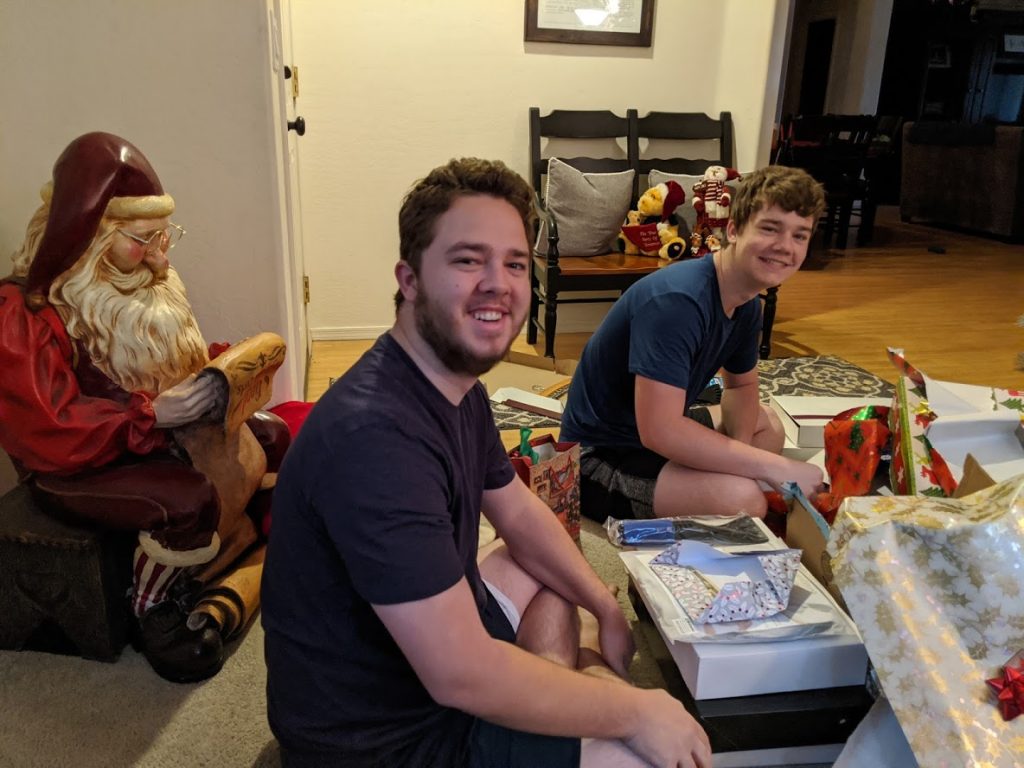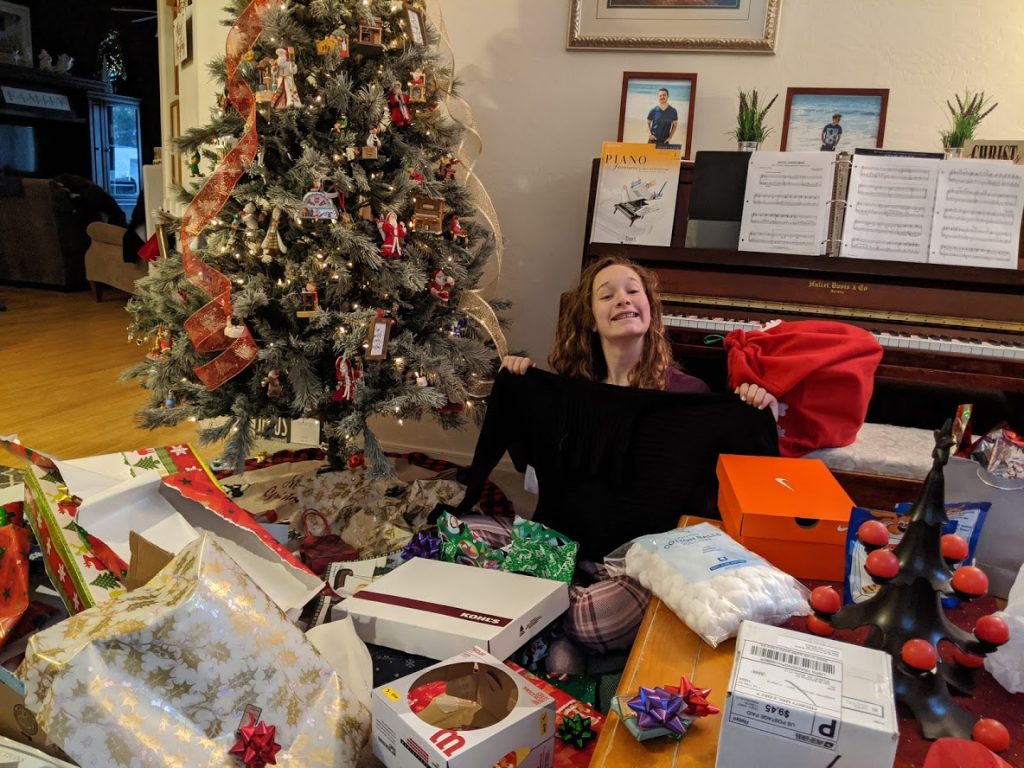 Alayna has hit teenagerhood. All she wanted was clothes, clothes, makeup, and clothes. LOL!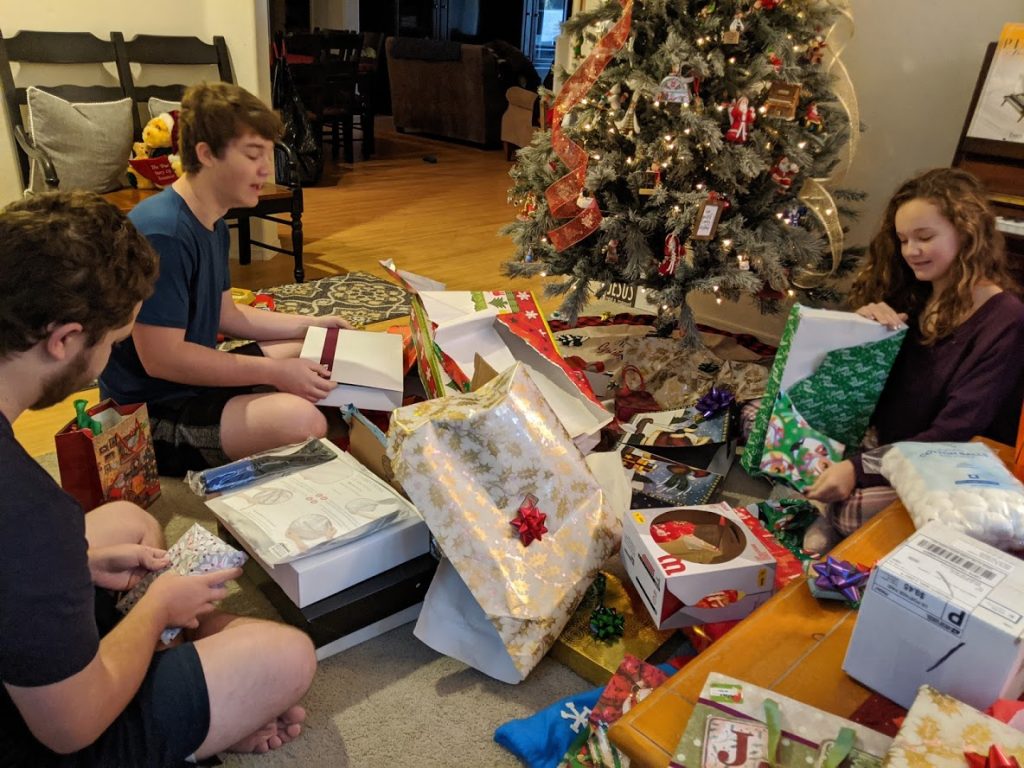 Jared has been wanting this shirt for a while. He thinks it's pretty funny. I think you have to be a computer guy to "get it". 😛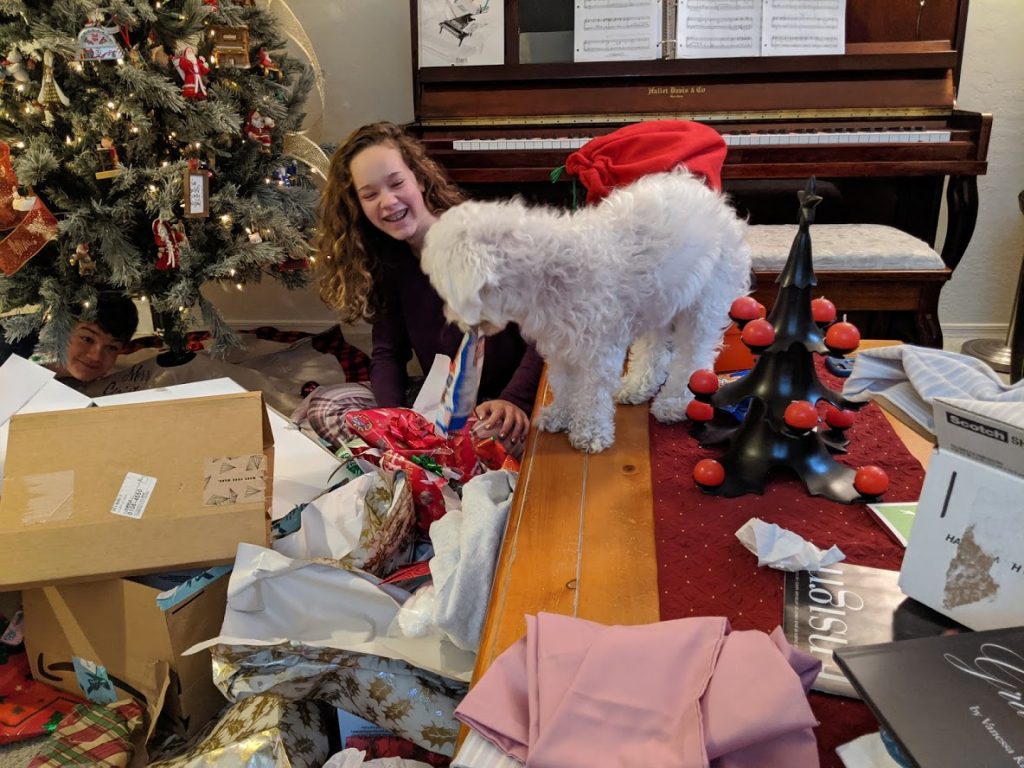 Sammy was making all laugh. He definitely liked his gift. He was carrying it all around hoping someone would open it and give him some! 😛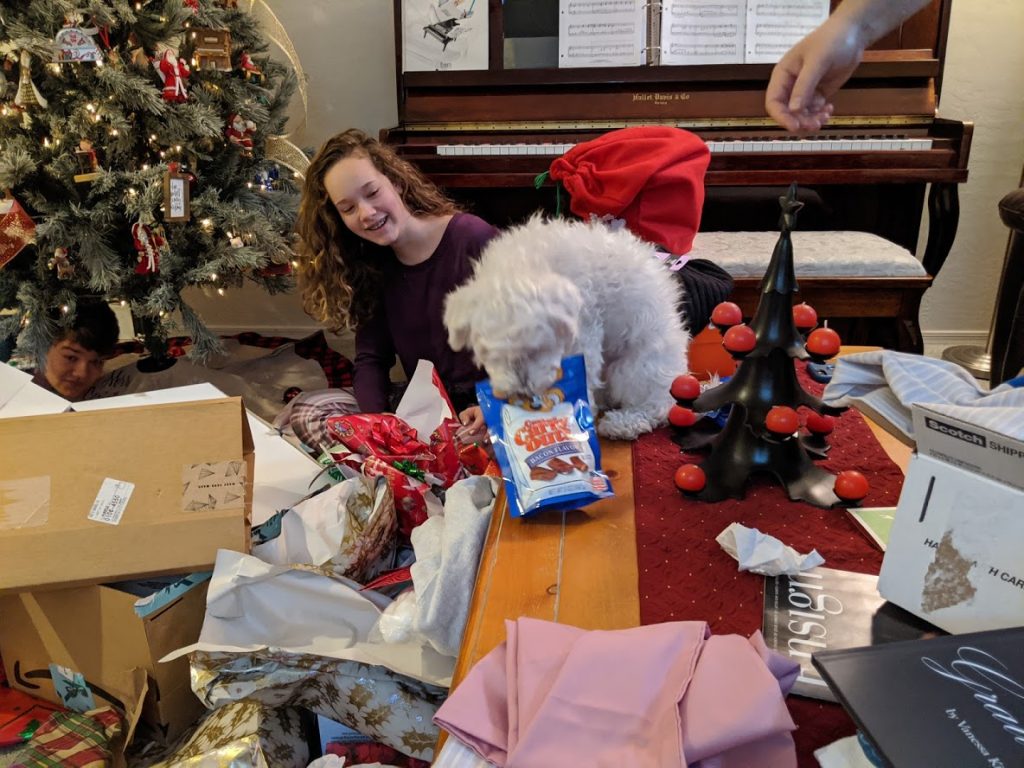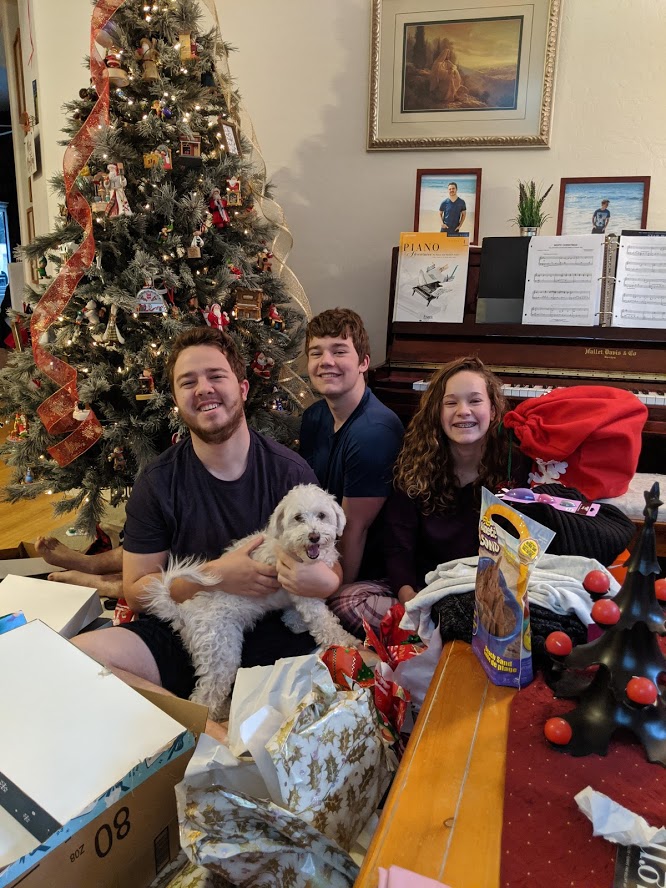 And that's a wrap!    It was wonderful having the whole family together to celebrate. I don't know if I should admit it, but I'm grateful Walker is home from his mission so he could be with us. 🙂
We spent the rest of the day watching movies, playing with new toys, and filling up on goodies. It was perfect! <3