The week Walker left the kids started feeling a little down and asked if we could go to Disneyland. I don't know what possessed me to say yes but that's what came out! They were so shocked they didn't question it and started planning and looking up ticket prices. LOL!!
These two love to ham it up!
When we were about to book the hotel and tickets Jared texted our friends, the Hawk's, letting them know we were coming out and we'd like to take them to dinner one night. They replied saying to skip the hotel and come stay with them!! They are such awesome friends! We took them up on their offer and I made them some of my homemade cinnamon rolls as a Thank You!
I love sitting on the beach and just soaking in the sounds and the breeze. I made sure we had at least one beach day while we were there. Louise told us about Bolsa Chica Beach (translates to bag girl in Spanish). We'd never been and we love visiting new beaches! We had to check it out!
It was really windy and a little chilly but we loved every minute of it!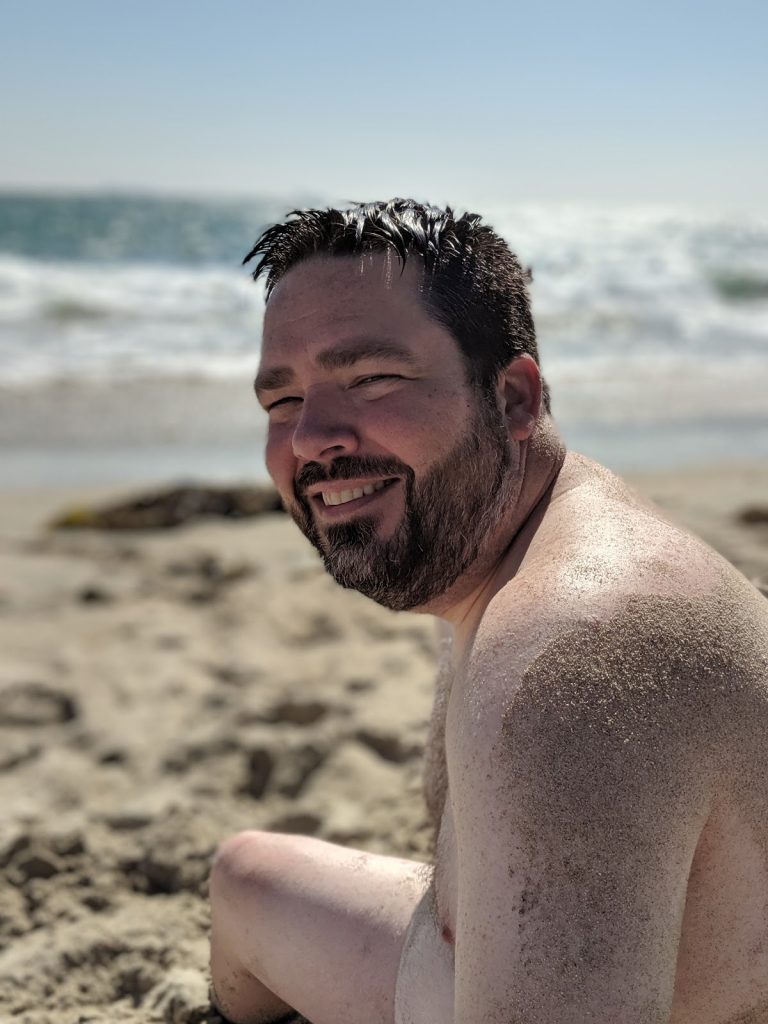 I don't know what they are talking about but it looks serious. LOL!
I was snacking on some Cheetos and this guy showed up. I threw him one but he was too nervous to get any closer to me. But I thought we made a cute pair in our selfie! Haha!
It felt SO strange to go on vacation without Walker. He's only been gone 2 weeks after all. Jared especially was having a really hard time with guilt-gut. But we know Walker wouldn't want us to stop living our lives and he'd want us to have fun. It's still an adjustment phase we all are working through in our own ways. We definitely missed him.
Love my guy! <3
It's neat to see these two grow even closer. They love to play hard and laugh hard together. Alayna absolutely ADORES Eli. She looks up to him so much. It's so sweet!
Eli is always the funny guy! LOL!
So sweet they are holding hands…awwww!!!
Eli was being rolled in by the tide and as he came onto the beach he felt something underneath his hand. This little guy must have been riding the same wave! 😛 He brought it over for us all to check out. 🙂
Alayna loves little creatures. She's never been afraid of bugs or anything. This just totally creeps me out!! Haha! It was cool to see him up close though. I just didn't want to hold him at all!
They swam and swam and swam!
Jared forgot his swim trunks so he had to wear gym shorts. Oops!
But he's still cute! <3
It's tradition to draw our name and year in the sand when we go to the beach. This year we added a little alteration. LOL!
We played hard for a few hours. The winds started to really pick up and we were getting cold and hungry. The kids also started to get some major sandburn under their suits (OUCH!) so we called it a day and headed back to the house to get ready for dinner.
We took the Hawk's to a new pizza place they wanted to try out. It was pretty good. I don't know why I didn't get a pic of all of us together. Bummer!
More fun to come tomorrow!