We are eating, sleeping, and breathing volleyball over here at the Kitch household!!
Alayna is on an NYS team that practices twice a week on Mon/Wed and games every Saturday. Plus! she has Club practice twice a week also on Tues/Thurs and has different clinics on Saturdays here and there. And her appetite is enormous! She is always eating! LOL! You wouldn't know it looking at that cute girl though. 😀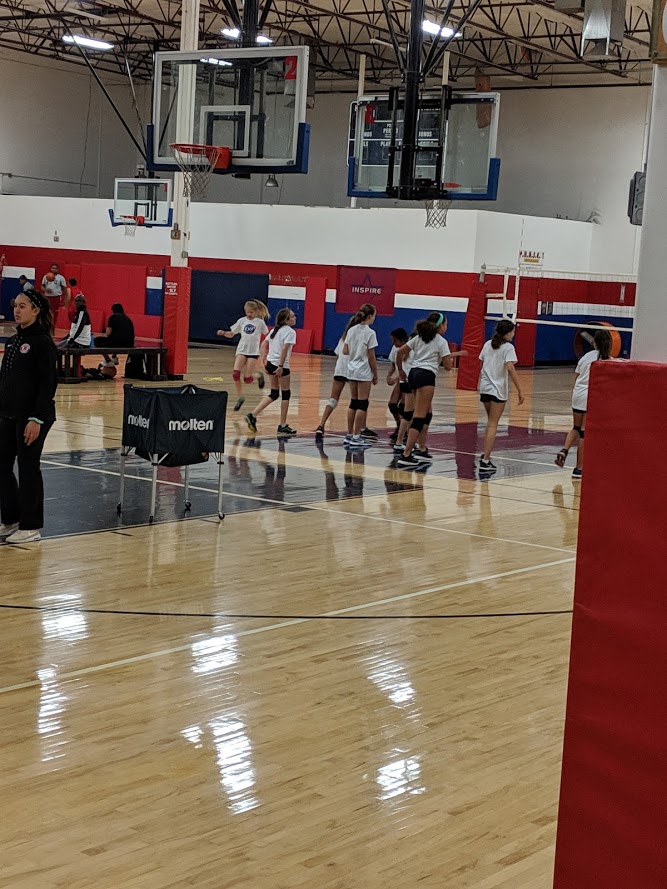 She's close to the net on the left side looking up. 🙂
It is fun to watch her though!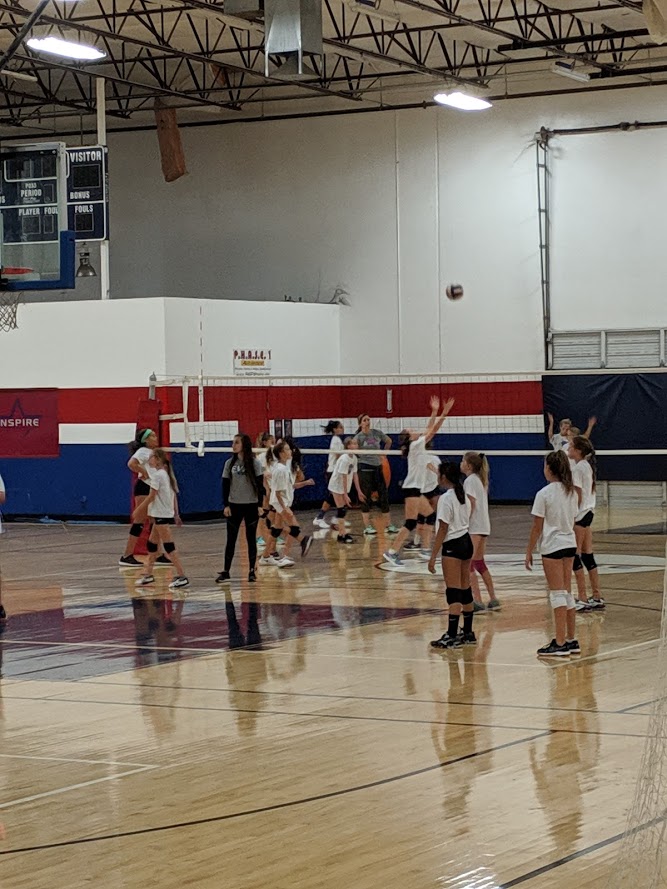 By the net with arms up
The season goes until May and in Jan. her Parks & Rec team starts up. She only has one practice and one game a week on that league though. 😛
I'm buckling for a great season. So happy we could do this for her! Seeing her passion for the game is exciting!