Swim Team Season has begun!! Alayna had her 1st practice today. It was a little bit of a rough start. She stayed up too late and we woke up super early… 6:15AM comes before you are ready! LOL!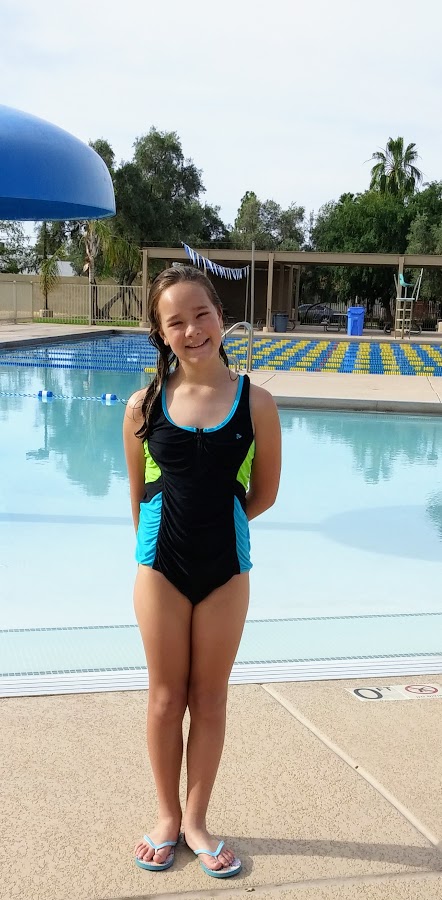 Tonight we will get back on a good bedtime schedule again and hopefully tomorrow won't feel so painful! 😛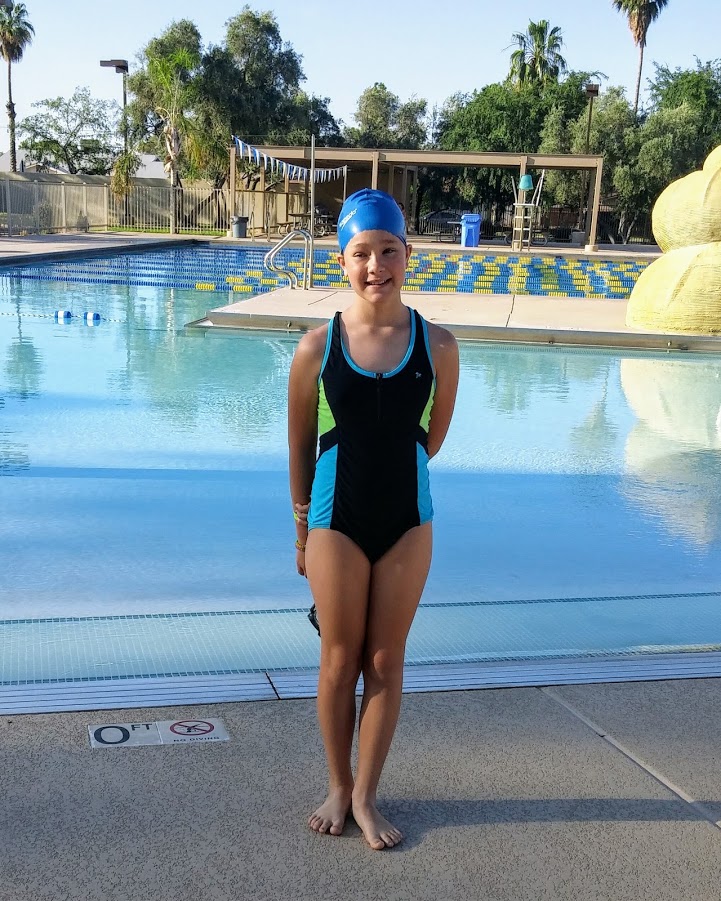 I'm excited to see how she does this year!!! Maybe a little less excited about sitting in the heat waiting for her meets to start though..LOL!
It's going to be a good season! I feel it!