Whew!! It's almost the end of May but we made it! We are still going strong with our New Year's Resolution!
We went and grabbed lunch at Zuppas and then headed over to the Temple.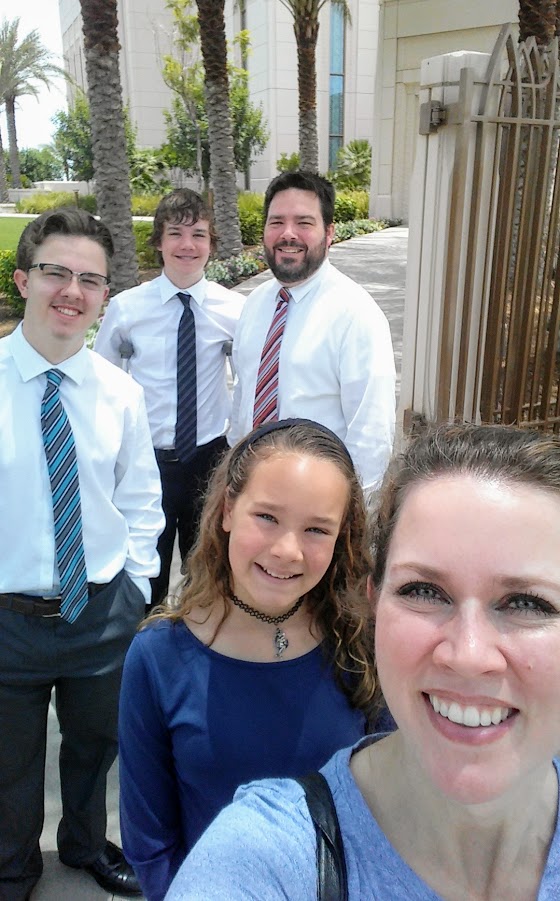 We had a more casual visit this time since I didn't plan a lesson for Alayna and me. Eli's recommend expired and we didn't know it, and he hurt himself that morning, making doing baptisms really difficult. As you can see he's on crutches. 🙁 It's not too big of a deal but a little rest will help his leg.
So, he joined Alayna and I for a little video on Joseph Smith and the Restoration while Jared and Walker went and did baptisms. Going on a Tuesday at noon made for a record breaking fast trip! 🙂 They were in and out in no time!
Walker was mistaken for a Melchizedek Priesthood holder AND Jared's brother!!! LOL!!! Not sure what was going on in there today! 😛 LOL!!
Love all of those faces!!! <3