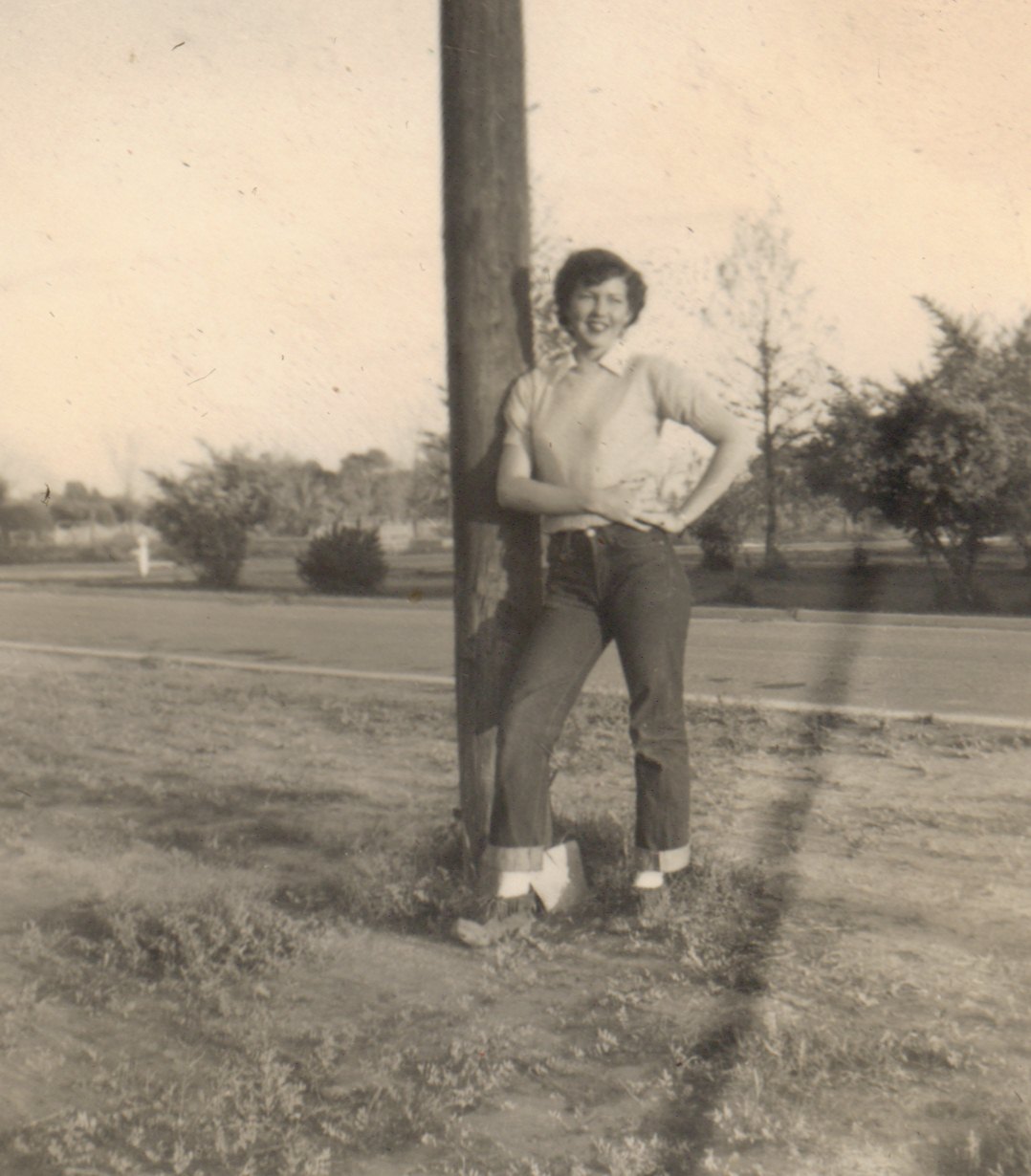 The Last of Her Generation
My Great Aunt Toni passed away on January 20th. She was my Grandma Donher's sister and the last of the Smith children to pass.
She was a strong, brave and tough woman. She lived a hard life but you wouldn't really know it. She had grit and bore her burdens with grace. She was smart as a whip and lived all over the world.

She was the matriarch of the family. She planned all the Smith Family Reunions for as long as I can ever remember! Family was very important to her. I'm blessed to have gotten to know her a little better before she passed.
She also helped me in a time of my life when I needed so much to feel grounded, connected, and apart of something. She probably never knew how sitting in her kitchen watching her go about her normal life, listening to her stories, centered my heart in a way I desperately needed.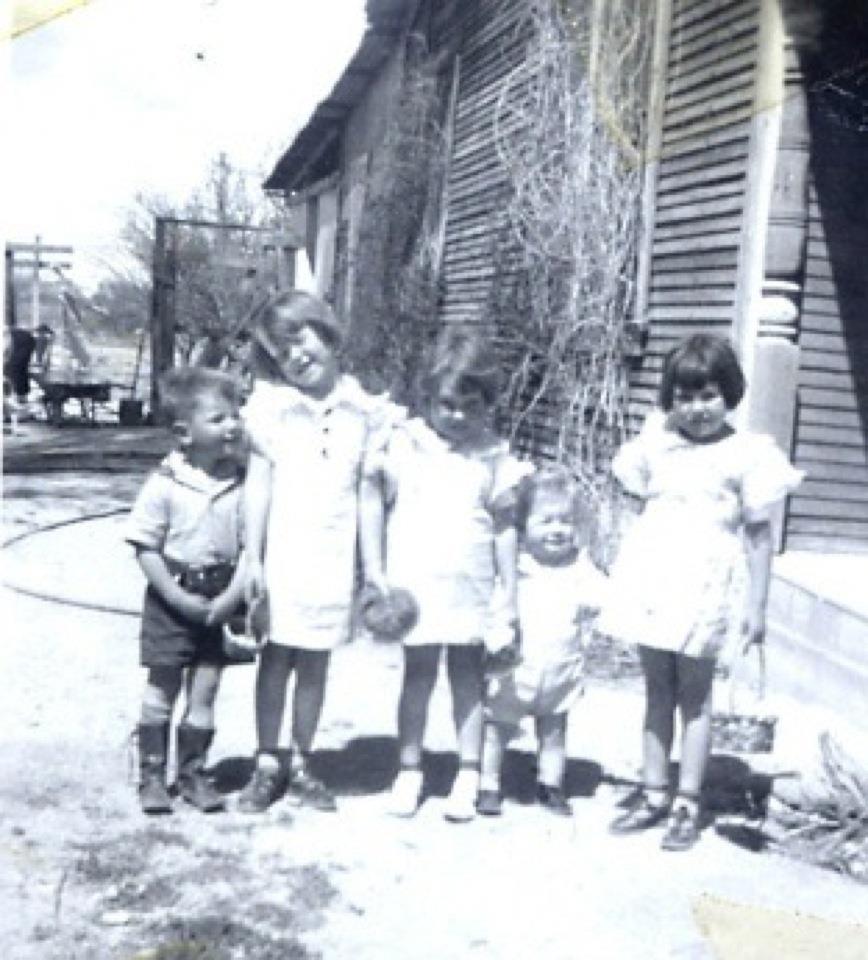 Her daughter Aleta shared the news with us..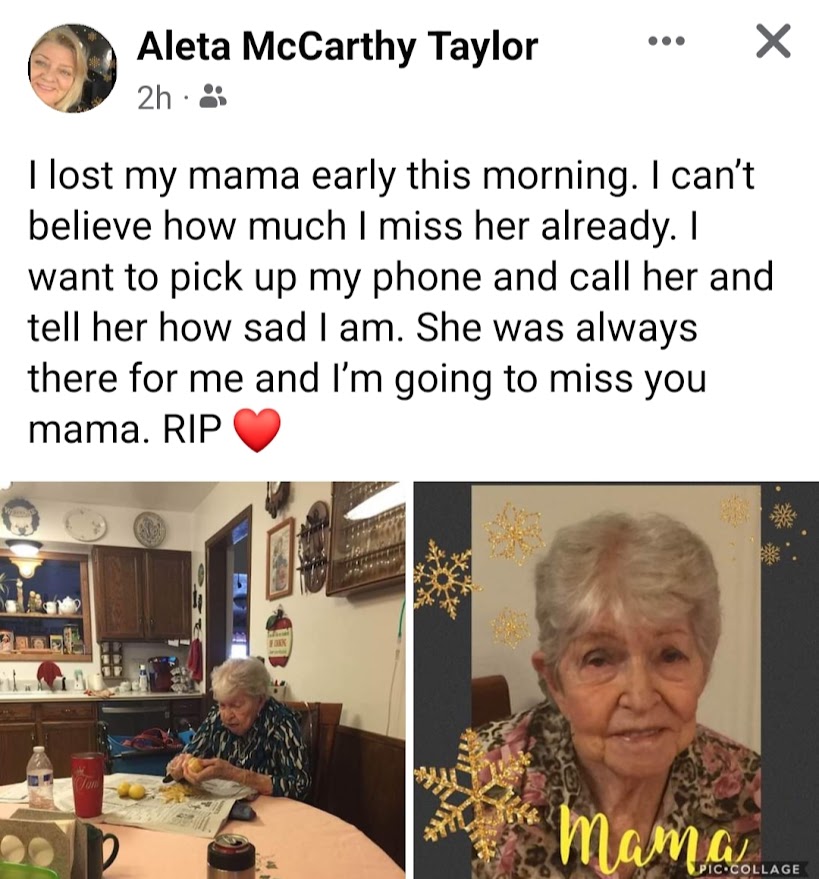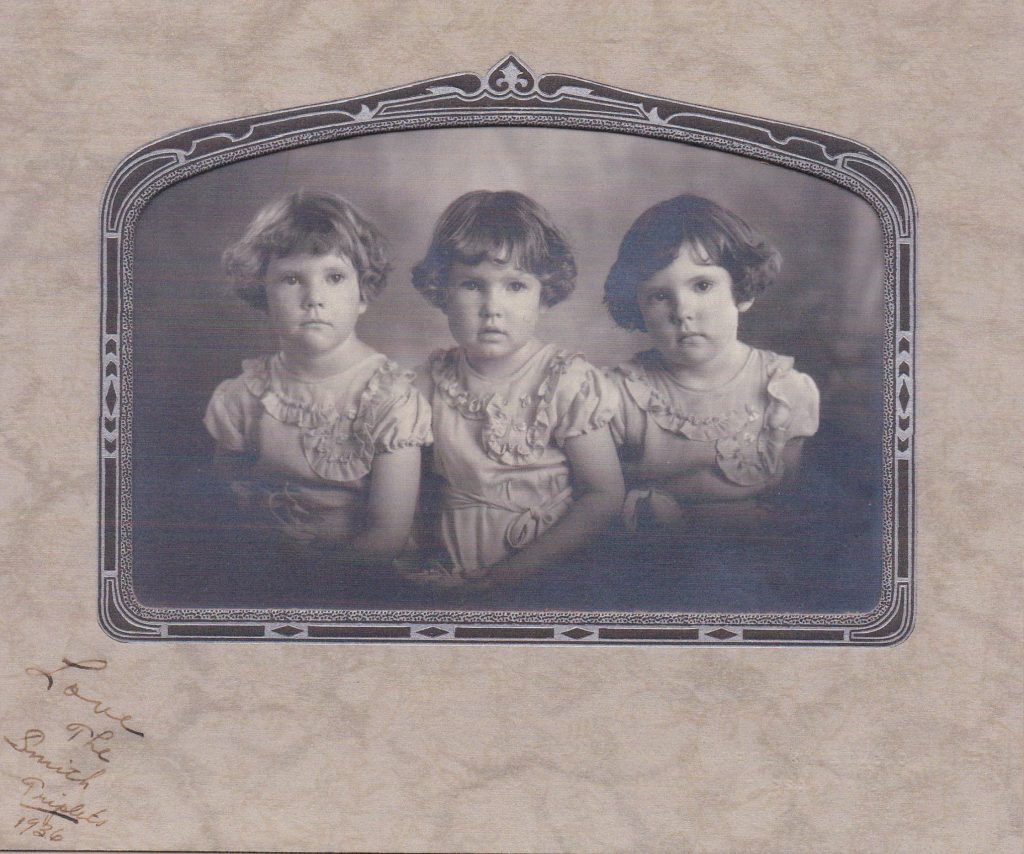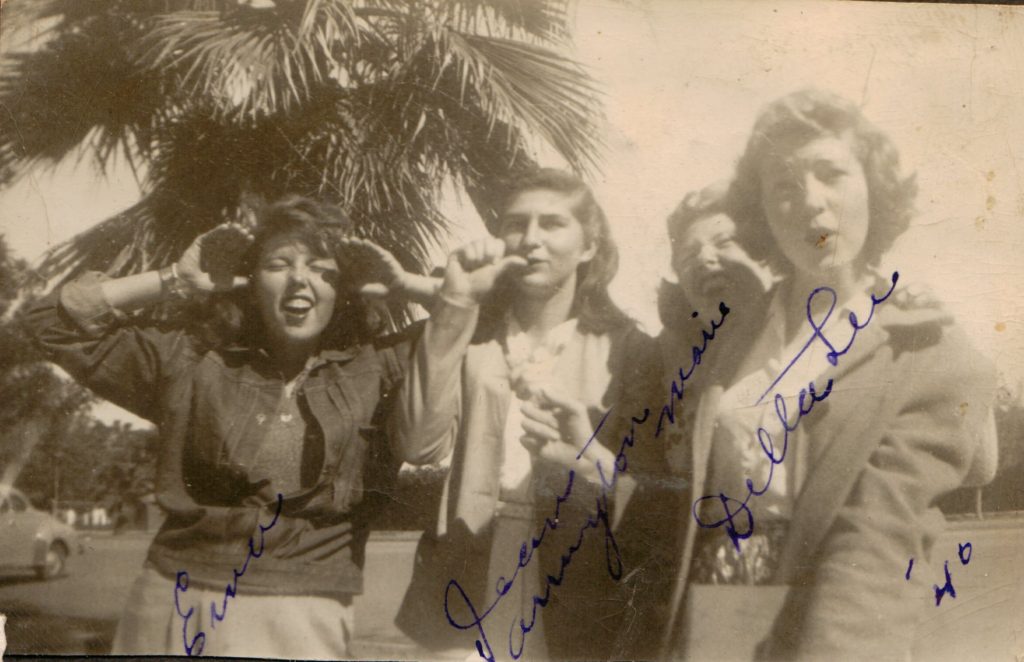 The funeral was held on February 8th. I was planning to go since I was feeling better after having COVID but I started to come down with something else and I didn't want to worry anyone that I might get them sick. In fact, Aleta and several of Aunt Toni's kids and grandkids couldn't make it because of COVID and the terrible snowy weather that hit the country back east. My brother and sister were able to go however, and I was glad they could represent our family.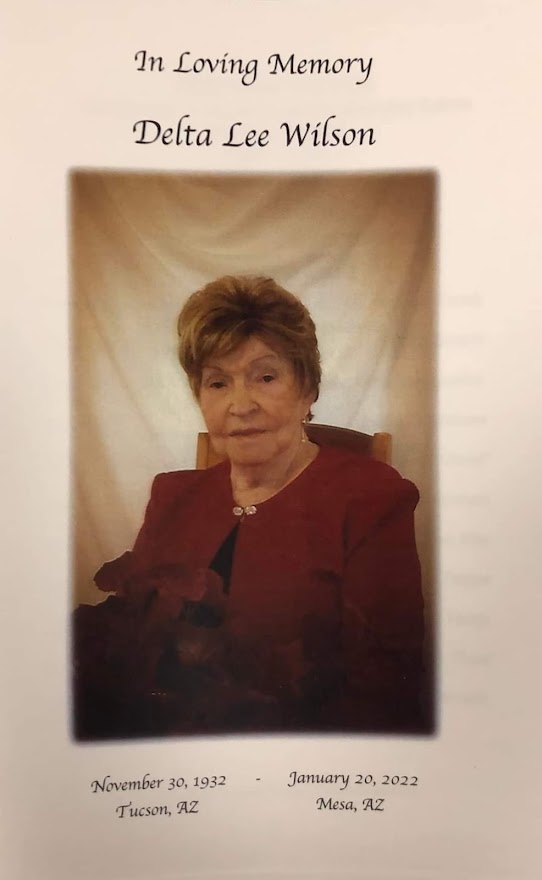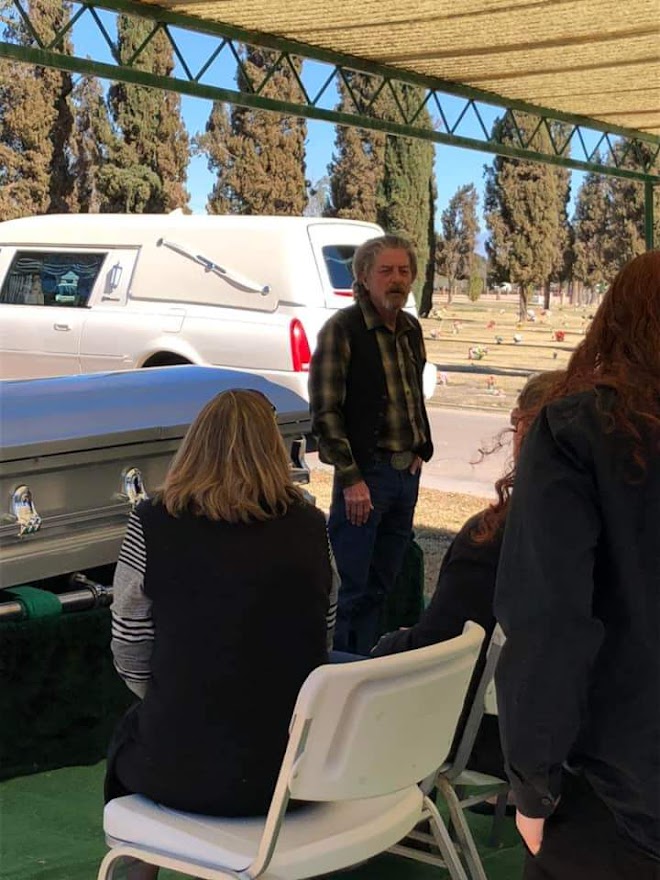 Aunt Toni has a large family. She had 11 children and her posterity has multiplied. <3 With so many cousins I really don't know most of them. But it was good to see that so many were able to go and show their love for her. I'm grateful to my cousin Karen who is the daughter of Aunt Toni's sister, Erna. She drove out from California and gave the eulogy and took pictures of the day.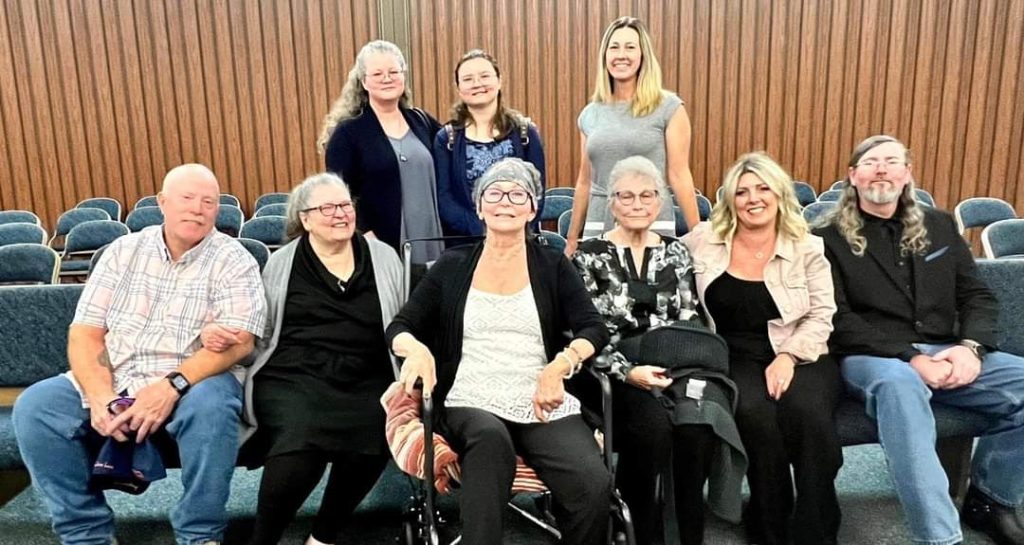 I wish I could have been apart of this photo. This part of the family I do know and love dearly. It was so good to see my Aunt Dorothy made the services. She practically raised me. I basically lived at her house. Her daughters Kim (pictured back right) and DeAnn are my age and we were very close growing up.
My mom's sister, my Aunt Mona (pictured front middle) has been battling stage 4 brain glioblastoma cancer the last year or so. She is a fighter and her faith, optimism, strength, and courage make me proud to be her niece. Her example to me of pressing forward and living life on 'her terms' inspires me. Knowing we are family encourages me to do and be better. To not give up. And do it all with a smile and wink. She's truly something else!
Karen posted this and I thought it was a sweet tribute to Aunt Toni.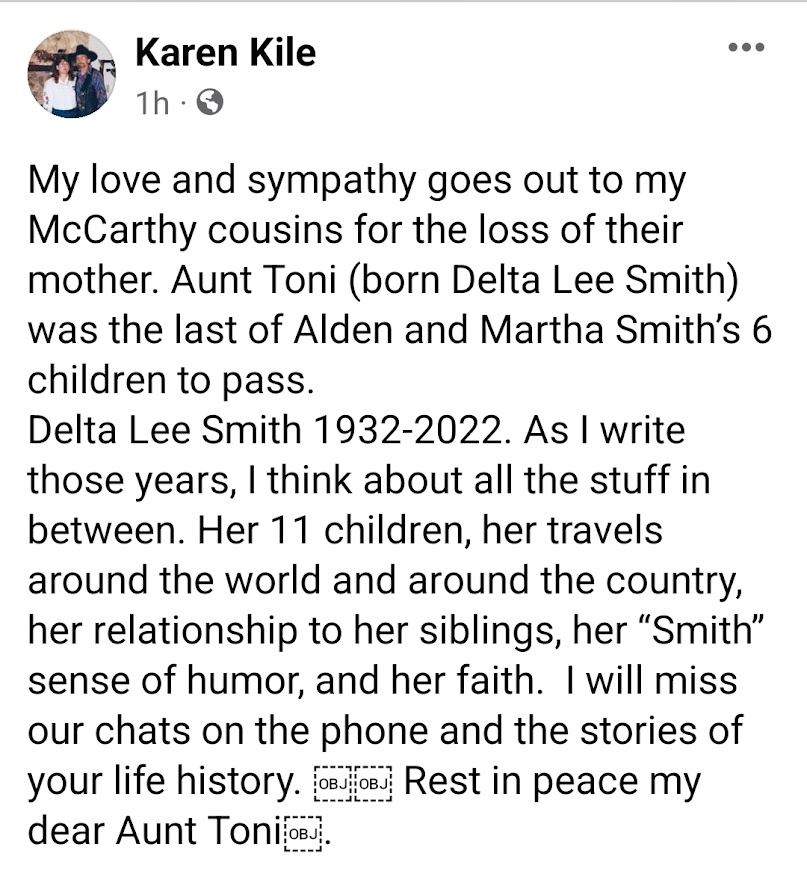 Here is the eulogy Karen read:
I Born in Tucson , Arizona 1932
II Moved to Mesa, Arizona 1944
III Naples, Italy 1953
IV Amarillo, Texas 1956
V Angeles City, Phillippines 1963
VI Midwest City, Oklahoma 1965
VII Gilbert, Arizona 1970-1971
VIII Mesa, Arizona 1971

A LIFE SKETCH OF DELTA LEE SMITH-MC CARTHY-WILSON
Aunt Toni called me (Karen Kile) in April 2016 and asked me a surprising question. She had just been to a funeral that she thought was very nicely done. The eulogy was interesting and fun. So, she asked me if I would do her eulogy. I was taken aback by the request but I agreed when she said she would write up her memories and send them to me. How many people are privileged to have this conversation prior to a loved one's passing? Thank goodness Aunt Toni was a "planner"! So without further adieu….
Here is the life sketch of Delta Lee Smith in her own words….

Born in Tucson , Arizona 19321–I was born in Tucson, Arizona on the 30th of November 1932. We moved from place to place in Arizona while my father, Alden Lorain Smith, was working on roads as a construction worker. We spent 2 or 3 months in one place then moved on. Much of the time we spent living in a tent with my 2 older sisters and 1 younger brother.
2–While we were living near St. Johns, Arizona, Donher, Erna and myself were returning home from a farm where we purchased a bucket of milk….and a tramp took the 3 of us to an old barn and locked us in…and he drank our milk! Our parents were frantic! We were found a couple of hours later, unharmed and playing in the barn. I was about 3 years old (Donher was about 5 and Erna was about 4).
3–When I was about 5, my father and mother built a small place on the outskirts of Tucson, Arizona. There I started school. We lived there and improved the place, building new rooms and a shop. We always had a nice vegetable garden and some chickens. We had 1 cow and 1 pig.
4–Mother took very ill while we lived in Tucson. Just before my younger brother Barton was born. She had such terrible headaches and high blood pressure. She never got over the high blood pressure.
5–Before Barton was born, I would get up and fix my father's breakfast before he would go to work. Some of those breakfasts!!! I don't know how he ate them! But he never complained.
6–We sold our home in Tucson in 1945 and moved to Mesa, Arizona. There we all lived with our Grandparents (Byron and Elizabeth Merrill) for about a year while our new home was being built.
Moved to Mesa, Arizona 19447–We were pretty crowded. Uncle John Merrill was still unmarried and living at home. Also, Uncle George lived there occasionally, plus my mother and father and 6 children and Grandma and Grandpa. I enjoyed living there. During the summer, we (children) would go out to Grandpa's farm and help. We would check out the trucks that came in the fields to haul the hay out. Sometimes we would help them bale the hay. I'd always end up with a terrible sunburn.
8–We moved to N. Grand St. when our house was complete enough to move in. It was a real nice house. Mother went to work in Phoenix at the Court House. Daddy worked in the garage he built on S. LeBaron. Grandma Merrill took care of Barton while mother worked and in the summer, we girls would watch him.
9–When I was about 16 years old, I worked in the dime-store as well as a restaurant for a while. I met Mac (Frank Andrew McCarthy) in the summer of 1950 (August). We were married on October 13,1950 (it was a Friday). We had made plans for a ceremony at home but mother was so sick and couldn't stand much excitement . So we eloped away to Florence, Arizona. Donher and Al Weaver stood with us while we were being married. We returned to Mesa and for the first couple of weeks, we stayed in a small apartment behind Erna and Art Kile's apartment.
10–Mother's health failing and blood pressure was continually getting worse. She has all her teeth out to see if it was what caused it. Then later she had a series of operations and she was in the hospital a month or longer, but nothing seemed to help.
11–Uncle George and Aunt Carma came to Mesa and took mother back with them to California for a rest. She was only there a short while when she had her first stroke. Dad, Grandma and Grandpa and I went out to her. She was very bad and they took her to the hospital where she stayed a few days. Daddy's sister, Aunt Bill (Wilma Francis) took mother to her home. Daddy had to return to Mesa to take care of his work and the family. So, I stayed to help. Mother and I stayed there a month or so. Then, when she was able to travel, Daddy flew out and we brought mother home on the train. Daddy aged 20 years in that month!
12–Donher had been taking care of Mother but she got married so Mac and I decided to move back to Daddy's big house and I could take care of Mother. Daddy was in the process of building an apartment onto his garage so he could be close to mother. We helped them move and clean the place up. Grandma would come everyday to help with mother and she would always bring something special to eat. I took sick while we were there and had to go to the hospital.
13–Jay came home on leave and we really noticed a change in him. He had been to Korea and Japan. He was very nervous and tense all the time. But he had grown to about 6 feet tall and put on some weight.
Naples, Italy 195314–Mac got his orders to go to Italy. I could have died! Knowing he was leaving and I couldn't go! We were to be apart for the first time. Our second child was to be born in February. And I was unable to travel. But, I did join him later, after the baby was born. It was another girl, Linda Kay. We stayed with Donher and with Grandma during this time.
15–The 2 babies and I left Arizona on the train. I was quite afraid. I had not traveled much and had never been on a train or a plane. We went across the country to Westover A.F.B. in Massachusetts. The trip seemed to take forever, but we had no trouble and the children were very good. We stayed in Westover nearly a week before our flight. My papers were messed up and wouldn't permit me to fly until I had them straightened out. Then the weather would not permit flying. We arrived in Italy on 12 April, 1953.
16–Aleta ate all the time. I didn't have sense enough to change her to formula so she was hungry all the time and she didn't sleep much. I finally took her to the doctor and he told us what to do.
Back in Arizona:17–Mac got his first parttime job. The money helped, but I couldn't get used to being alone at night. He worked at the Cadet Club on the base. Especially in that alley….it was quite spooky
18–From there, we moved way out in the country in a log cabin, straight out the main highway. We met a couple who became very good friends, Cris and Chester Bransford. They lived in an apartment just behind us.
19–We stayed in the log cabin for a few months and then moved back in the alley again, but into a different apartment. We had Aleta's first birthday party there. Mac's brother Griggs, came to visit for a couple of days. He was the first of my in-laws that I met.
20–We rented another apartment on 2nd Street in Mesa from Mrs Hamlin. It was very nice but we had to share the bathroom with her. We spent our first Thanksgiving and first Christmas there. We invited my sisters and Erna's husband, Art to Thanksgiving dinner. My dinner turned out fairly good except that I forgot to put salt in everything. That's still a bad habit of mine.
21–We got our first car while living there. A little Plymouth Coupe. I didn't know much about driving but I was determined to learn. I would drive the car to the grocery store and back, about 5 blocks.
22–I tried my hand at picking some cotton while we were living there. That didn't work out too well. Jay Smith (my brother) could catch a truck before daylight and spend the whole day in the fields. I think $5 was the most I ever made. My hands got so cracked and sore, I could hardly bend them. Jay didn't seem to work half as hard as I did and yet he would make more money than me. That sure was backbreaking work! We went out picking for about 3 weeks. But I have never tried it again since!
23–We moved to another apartment on the other side of Mesa. It was only one room and Mac got a duck from carnival while we lived there. That poor duck would beep day and night. So we gave it to Grandpa Merrill to take out the farm.
24–We stayed in that apartment for 3 months and then moved to daddy's house and rented the basement. We stayed there for about 3 months. Mother was sick and bedridden. Donher had divorced her first husband and was living at home and looking after mother.
25–Grandma and Grandpa Merrill were going on a vacation to New Jersey to visit Uncle George, who was in the Navy.
24–We stayed in Grandma's house for 3 weeks. Our first child was born while we were there, Aleta Lynn. I was so proud. Grandma was very tired and feeling quite badly when they returned from their trip. We had rented another place in the alley behind 1st Avenue. It was small but very nice. I really liked the kitchen! It was turquoise blue! We had a living room and 1 bedroom.
Off to Italy:25–After about a week, we were on our way. We went to Newfoundland, then Scotland and down to Germany where we stayed over night. Then we went on down to Italy. I was never so tired but so happy to arrive!
26–Mac had a place picked out for us to rent. A real nice house with a big room and on the ground floor. We stayed in the same apartment the entire time we were stationed there! I learned to speak some Italian and so did the children. Our landlady was very nice and kept the children for us when we needed a sitter. It rained an awful lot in Italy and had very cold winters, which was quite a change from Arizona.
27–Mother passed away 5 months after I arrived in Italy.
28–Our 3rd daughter, Patty was born 3 September 1954 and our 1st son, Michael was born 21 October 1955, both in Italy.
29–We got to see Pompe and the Leaning Tower while we were there. We accidently got caught up in a bicycle race (we were in a car) and wound up in Pompe! We walked for miles and saw many interesting things in the big arena (The Colosseum) where the Christians were fed to the lions. We saw the small homes in which of the people of that time lived.
Amarillo, Texas 195630–We stayed in Italy for 3 years and when Michael was 3 months old, we returned to the US by ship. It took 13 days to reach New York. What a trip!! It stormed all the time and the kids were sick. We were certainly glad to reach New York! We stayed in a hotel for 4 days while we bought our car and then left for Altoona, Pennsylvania, where I met my in-laws for the 1st time.
31–We stayed in Aldoon for about a week. Mac's folks seemed very nice. Mac had a good visit with his friends and relatives. It snowed while we were there. I was in snow for the 1st time in my life! We said our goodbyes and left for Arizona to visit my folks.
32–We came through Amarillo, Texas where we were to be stationed and the place looked very dismal. The dust blew and blew. We went on through toward Arizona and hit a bad dust storm just this side of Clovis, New Mexico. We were stalled on a train track with a train coming!!! Mac got out and pushed the car off the tracks!
33–Wreckers were hauling cars back into a small place called Lariat. We spent the rest the night in a dismal hotel. The car was fixed at the garage and we were on our way again.
34–We stayed with daddy while we were in Arizona. That was the first time I realized that mother was really gone. Daddy had turned nearly white headed and he looked terrible.
35–We enjoyed our stay. We saw Cris and Chester (the neighbors), Doris Lockwood and Gail Hamner and Ruth Wells. Art and Erna came down from Miami to see us.
36–After our Arizona visit, we returned to Texas to spend the next 7 years there. We didn't like Texas at all at first. The dust storms were so terrible and hail as big as golf balls! The wind blew constantly.
37–We bought a trailer house (a big 46 footer) where we spent our first 2 years in Amarillo, Texas. I sure liked the trailer but as our family grew we ran out of space. Retta Jean then Mark Andrew were born, so we decided to sell it and buy a house. I was happy with the house. It had 3 bedrooms and a big garage and 2 bathrooms. It seemed giant sized after living in the trailer. Shawn, Kerry and Kevin were born while we lived in this house.
Angeles City, Phillippines 196338–Mac got his orders to the Phillippines and I was heart sick. The children were in school, so I was to wait and follow him over after I sold the house and the kids were out of school.
Midwest City, Oklahoma 196539–When we returned to the States, we were stationed in Oklahoma. While in Oklahoma I gave birth to Lee and Shannon
40–During the year 1969, Mac and I were having many reoccurring problems which resulted in a divorce. Things had built up through the years and finally came to a head.
41–I was working at Royal Steakhouse as the night manager at the time. I was also pregnant with Shannon. The divorce was final before Shannon was born. Times were quite hard for the children and myself. I took in washings and ironings and I did sewing to make ends meet.
42–After Shannon was about 6 weeks old, I went to work for Western Electric in Oklahoma City. This was a very good job, but I only had one thought in mind… To save enough money to move back home to Arizona. I also worked at Mr. Ed's Lounge after work at Western Electric.
Gilbert, Arizona 1970-197143–Finally, in 1970, I decided to move, leaving my home and my oldest daughter (Aleta) and my second daughter (Linda, who had just gotten married) and returned to Mesa.
44–My sister, Donher and her husband, Gene came out to help us move. Looking back on it now, it was very funny but back then, it was a terrific task.
45–My car broke down in Gallup, New Mexico and we had to spend the night out in the cold.The mechanic said it was my starter and he put in two! It wasn't the starter…only the switch! Which I had tried to tell him all along!
Mesa, Arizona 197146–We made it to Mesa/Gilbert. We moved into my brother Ben's apartment, which had 1 bedroom and 1 bathroom. We had to stay there 1 year because of a problem getting a house.
47–Jobs were very scarce at this particular time. All factories were laying people off. I went to work at Bob's Big Boy in Chandler for 3 months. Then a job came open at Motorola. I made a lot of new friends but that job only lasted 7 weeks.
48–We finally moved into the Holmes house in 1971. I ended up working at William's Field. It was there that I met Cole Wilson.
49–Cole worked in the Engineering Dept at William's Field AFB. He would make an excuse to walk by my register and we would say "hi". I asked him if he would like to go to a dance on the base and the rest is a 29 year history.
50–I married Cole Wilson in 1980 and we lived in this house the rest of his days. Between the two of us, we had a blended family of 15 children.
51–Cole passed away on August 26, 2009 and I have lived on my own since then.
52–In Jan 10, 2012 we lost my son Mark McCarthy and on May 3, 2015 we lost Kevin McCarthy. Both passed away in Mesa, Arizona. At the time of this writing Linda Kae McCarthy Pfleger was still with us. She passed Oct 7 2020 in Dickinson, Tx.
My final thoughts…For someone that never thought she would leave Arizona, Aunt Toni has been across 2 oceans as well as the United States. She was able to experience life as a Military Wife in support of her husband and get a sense of many other cultures.
This life sketch will be posted to her name on FamilySearch.org for anyone to read. Hopefully, it will viewed by her future descendants and they will appreciate the opportunity to get to know her a little bit through this life sketch. It has been a privilege to do this small gesture for Aunt Toni.