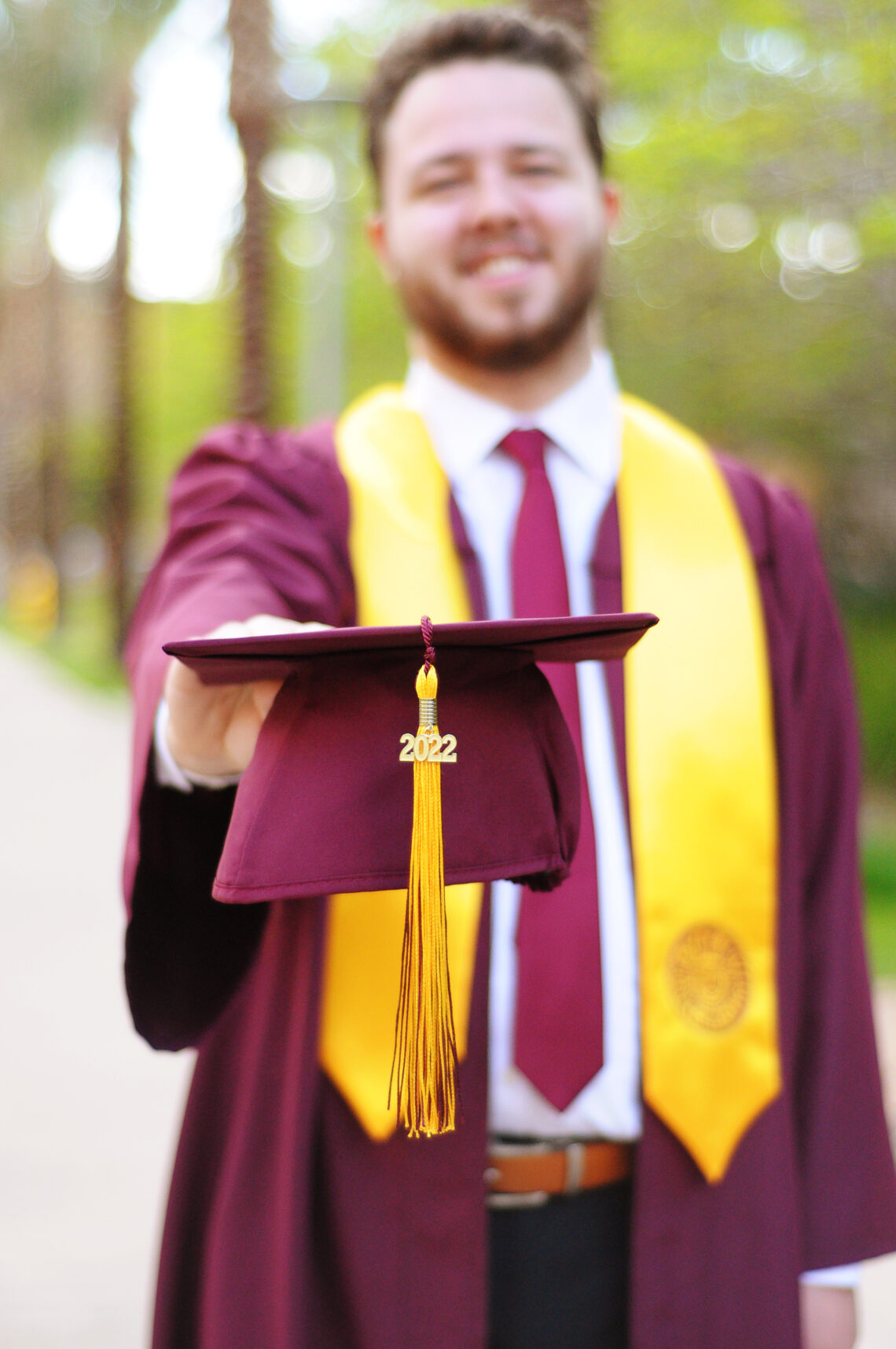 Walker is Graduating from ASU!
I can't hardly believe we are here! Walker will be graduating in just 2 months! Time is a thief!!!
He will earn a Bachelors in Religious Studies and in Philosophy. He also plans to continue on to earn a Masters in Teaching. He's such a smart guy!
Since January we've been getting tons of emails reminding us to sign up for this that and another for graduation and honestly I think all of us have been in denial that's its actually happening. We've been procrastinating big time. LOL!
But then I got an email about getting photos done and I realized I needed to get in gear and get them done. So Walker, Jared and I took a field trip to the college Monday evening (with a quick pit-stop at JCPenney because no one in the house had a maroon tie…weird!) and I took his photos.
The weather was cool, overcast, breezy, and the sun peeked out at the PERFECT moment! I couldn't have asked for more. 🙂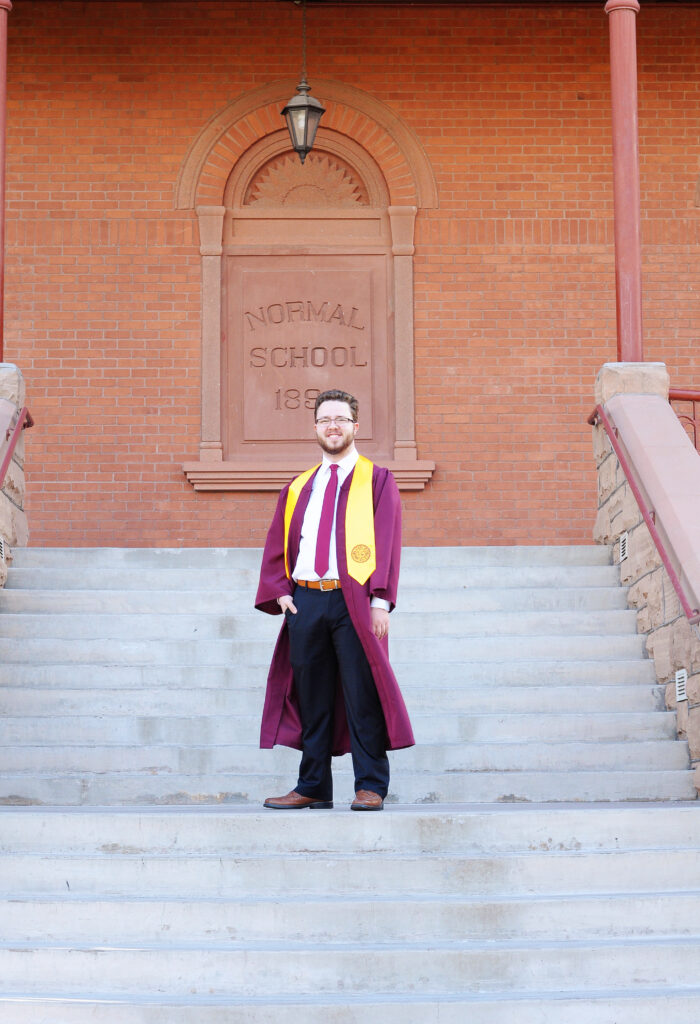 Interesting facts: ASU was originally called Tempe Normal School.

In case you are like me and you are wondering why it is called Normal School. Here is some more information. The term "normal school" originated in the early 16th century from the French école normale. The French concept of an "école normale" was to provide a model school with model classrooms to teach model teaching practices to its student teachers.

The Tempe Normal School, now known as Arizona State University, was originally founded as the Territorial Normal School at Tempe by act of the territorial legislature on March 12, 1885. It was a school to train teachers and teach agriculture and mechanical arts. It was dedicated in 1898 and this building is now called Old Main. It was the first building in Tempe wired for electric lighting.
Now back to this handsome soon to be graduate….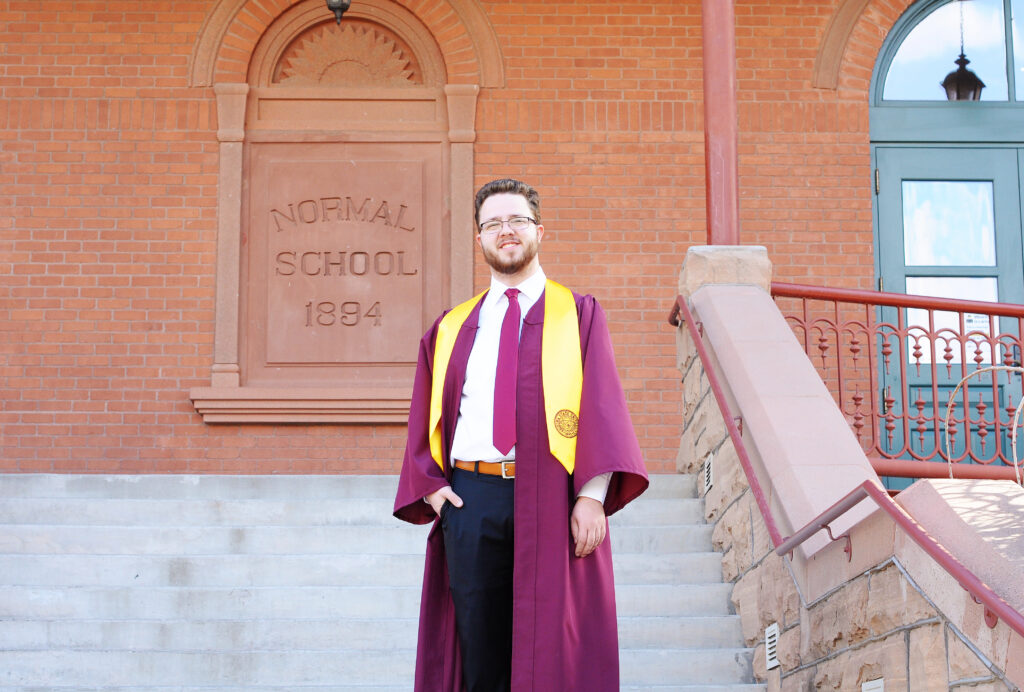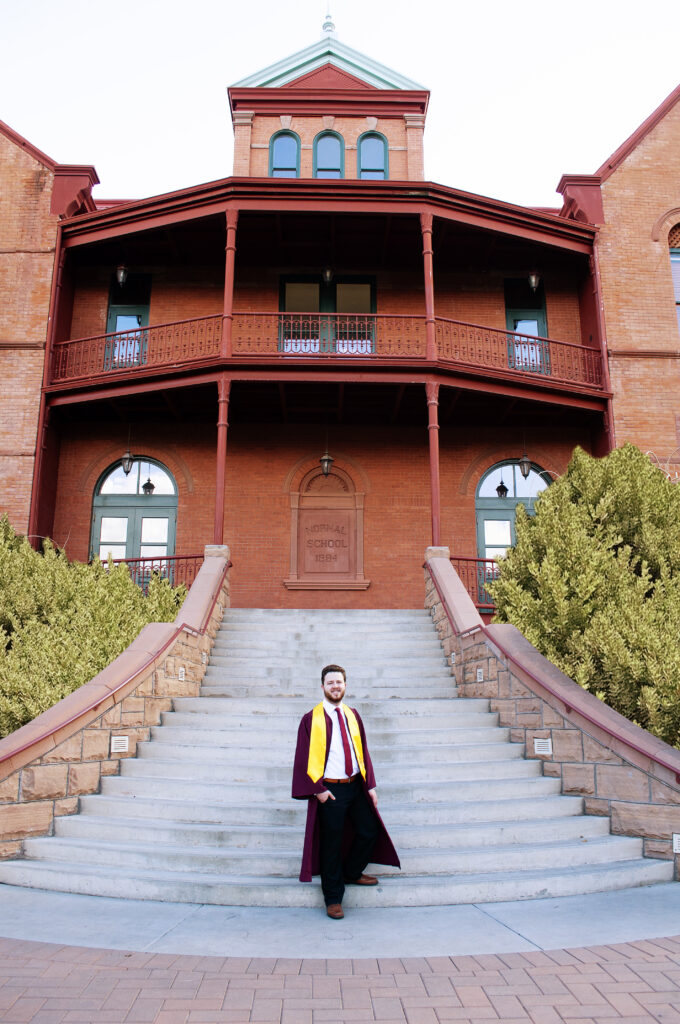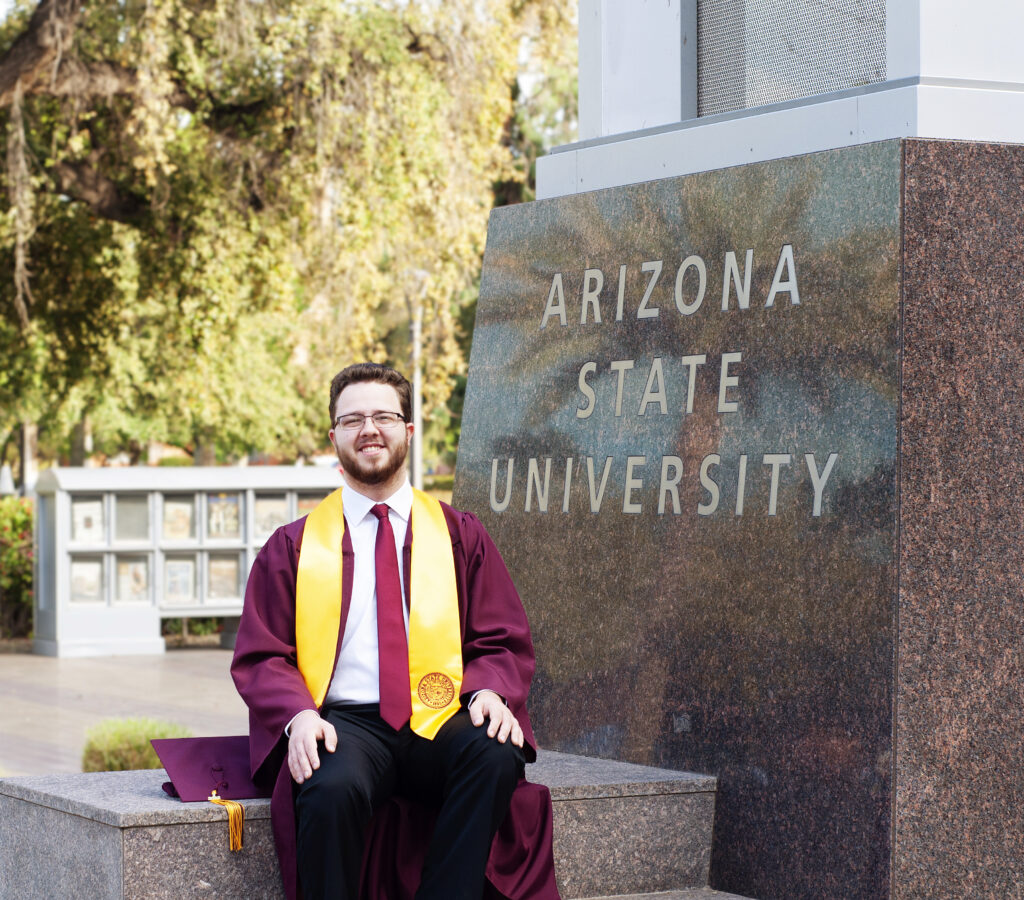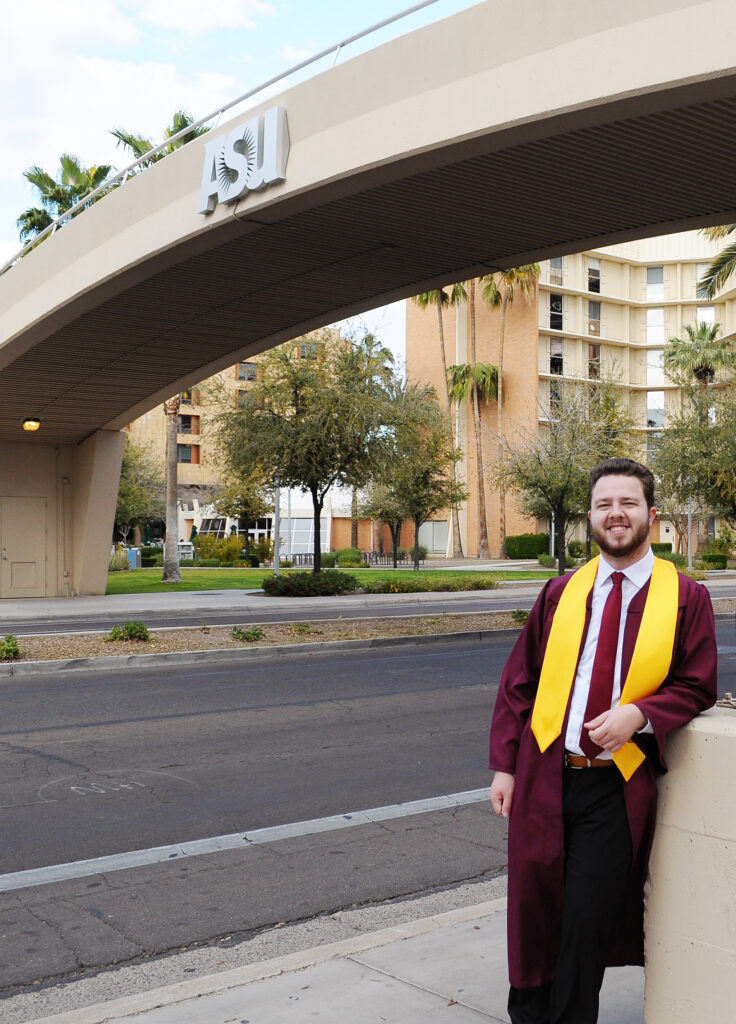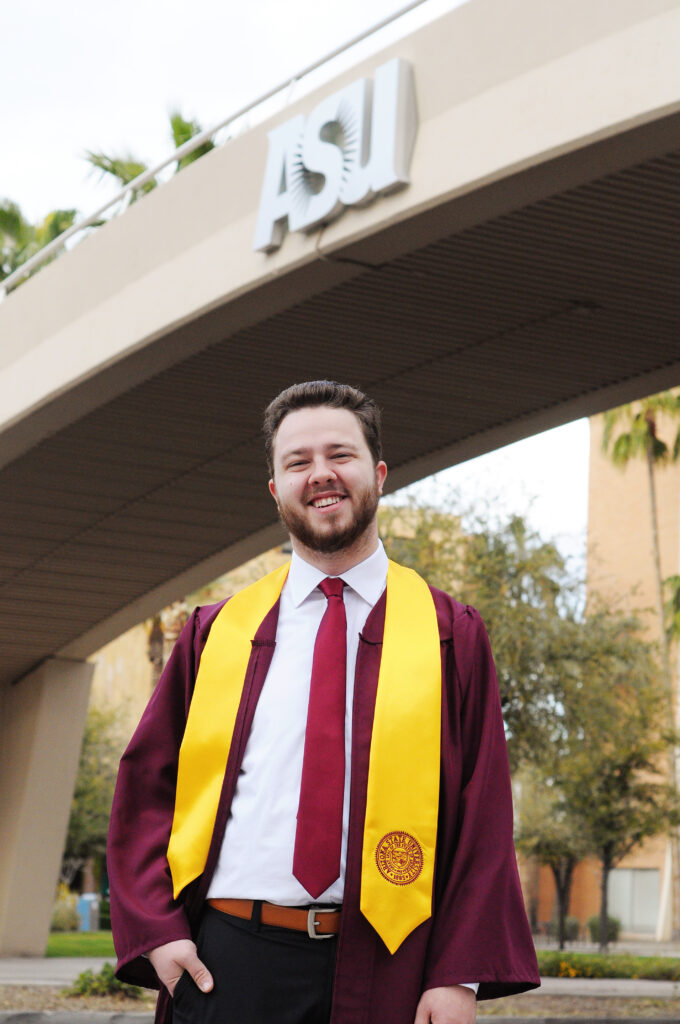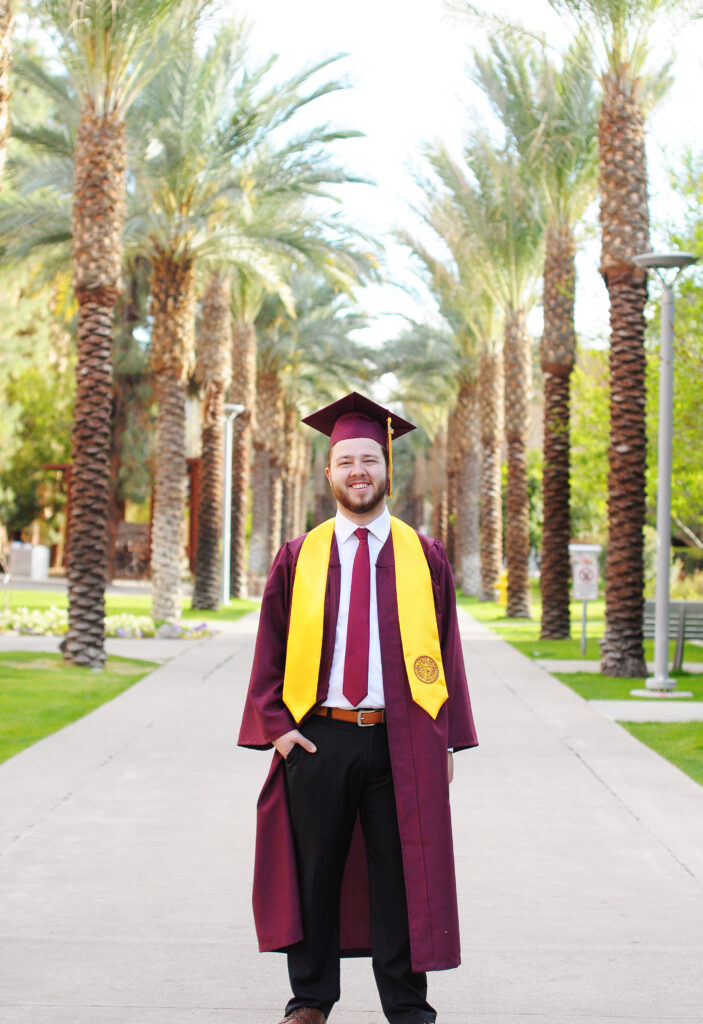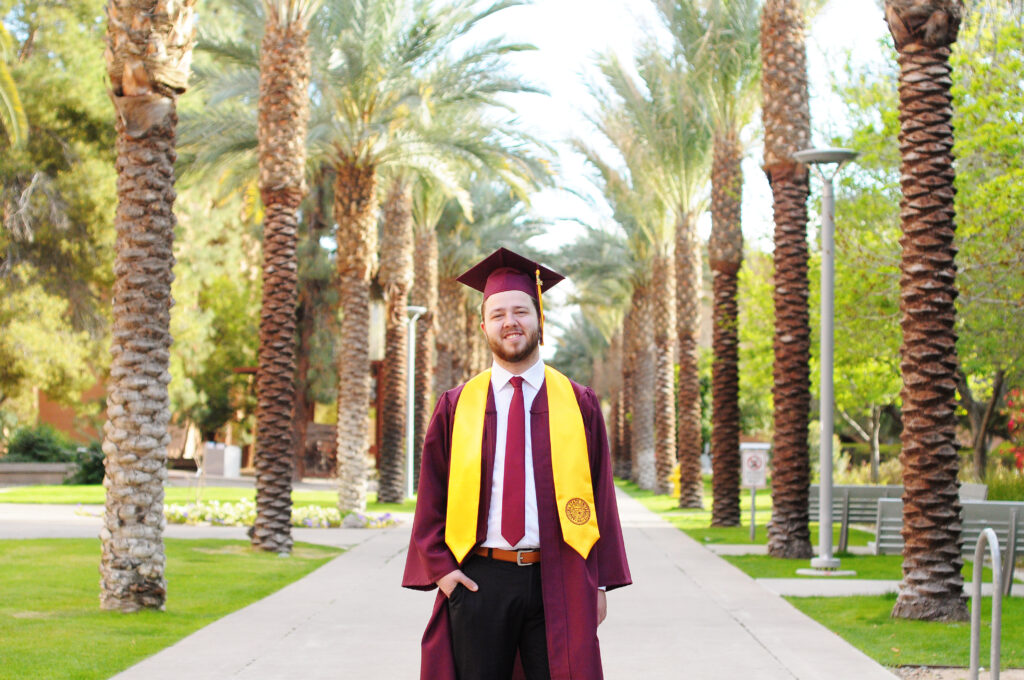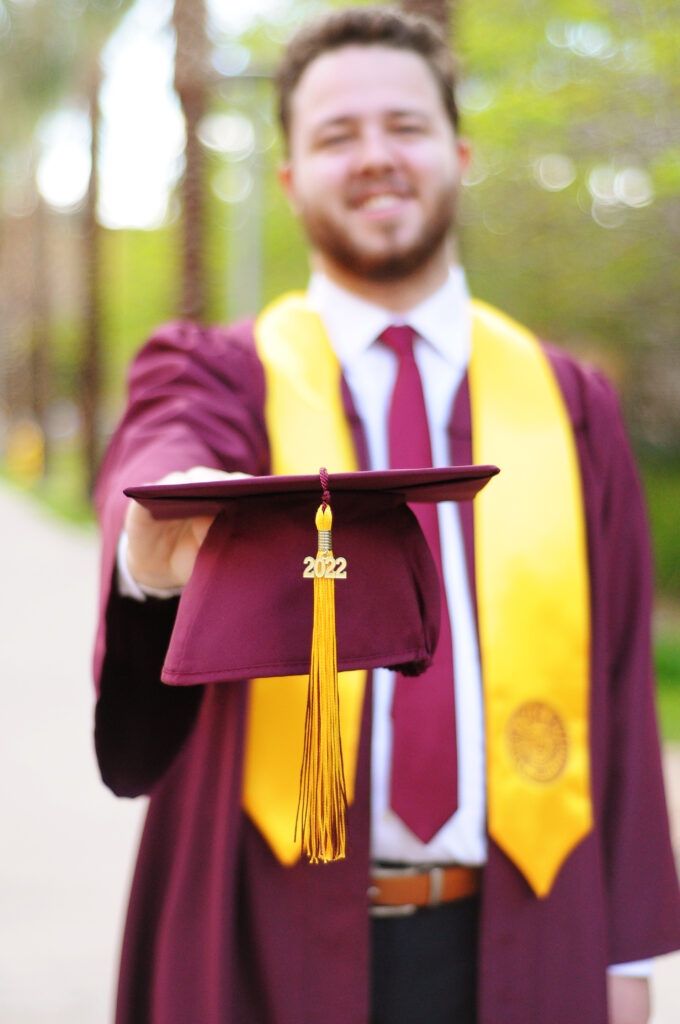 What a GREAT accomplishment!!! We couldn't be more proud of you Walker! We know you have a bright future and will be successful in your career as a High School Teacher!!! Those kids are going to be so lucky to have you!
We love you with all our hearts!