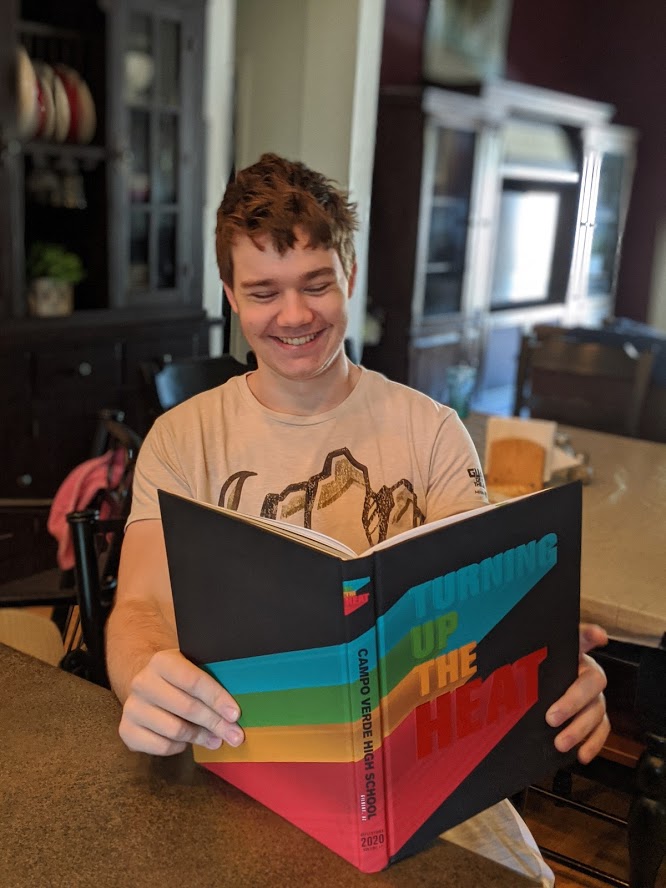 Does it sound better saying we've been at home for 52 days or 7 weeks? I think the answer is … neither! LOL!
This week has felt heavier. I'm not even sure why. Maybe it's because we are supposed to get news by the end of the week if we can return to a little more normalcy and there is just no clear answer yet if the stay at home order will be lifted in any marked degree. Waiting is hard.
Alayna did get some fun news this week though. Her Science teacher Mrs. Christensen nominated her to apply for WEB.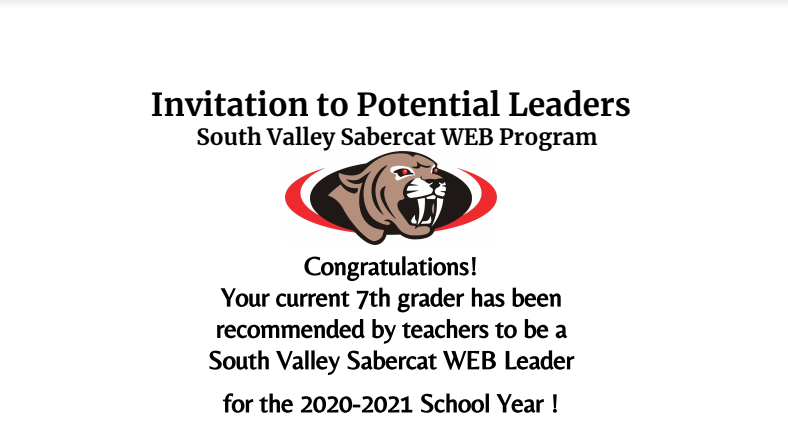 WEB stands for Where Everybody Belongs, and WEB Leaders are 8th
graders who are not only good role models for 7th grade students, but who have also been successful in junior high school.
WEB Leaders' communication skills, leadership potential, responsibility, and personality have helped them succeed in the junior high environment, and the lessons they have learned should be shared to help others succeed. You could have a tremendous influence on our new students and you will learn many valuable leadership skills in the process.
Plus, it will be fun!!
WEB Leaders are trained to work with the incoming class of 7th graders, and new students. Leaders are expected to participate in a two-day training session, Student Orientation, and other campus activities throughout the school year. Leaders will be responsible for working in a variety of groups, providing support and information to help students adjust to campus life throughout the school year. Additional responsibilities include planning and providing campus activities such as service projects and appreciation for the students and staff of South Valley.
We are so proud of her for being such a good example and role model. We are just praying the kids will be able to start school in the Fall and she'll be able to participate.
Everyone is starting to get stir crazy. People are desperate to find ways to get out of the house safely and do something fun and different. Several Drive-In places have popped up around the Valley. This is such a great idea, except the temperatures are now in the triple digits so it's not all that comfortable to sit in a hot car to watch a movie. LOL!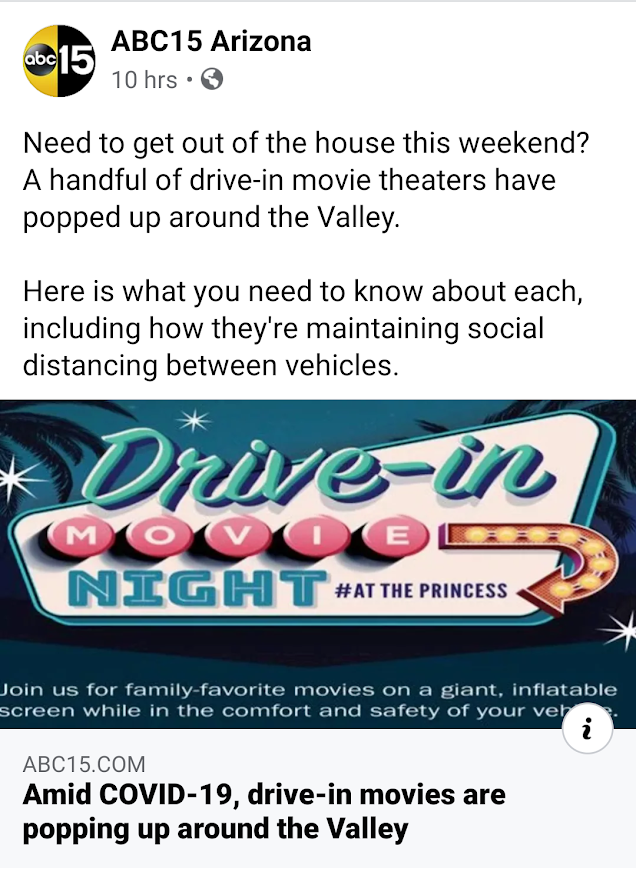 We had a super fun fieldtrip yesterday. We got to drive down to the High School and pick up Eli's year book. It was so exciting to get out of the house I forgot to take a pic of the pick up. 😛 They had tents outside, we placed his name in the window of the car, and when we pulled up they told us which tent to drive up to and the staff were masked and gloved and handed it to us through the passenger side window. Really exciting stuff around here! LOL! Not gonna lie. It was nice to go for a drive just to get out of the house for a bit.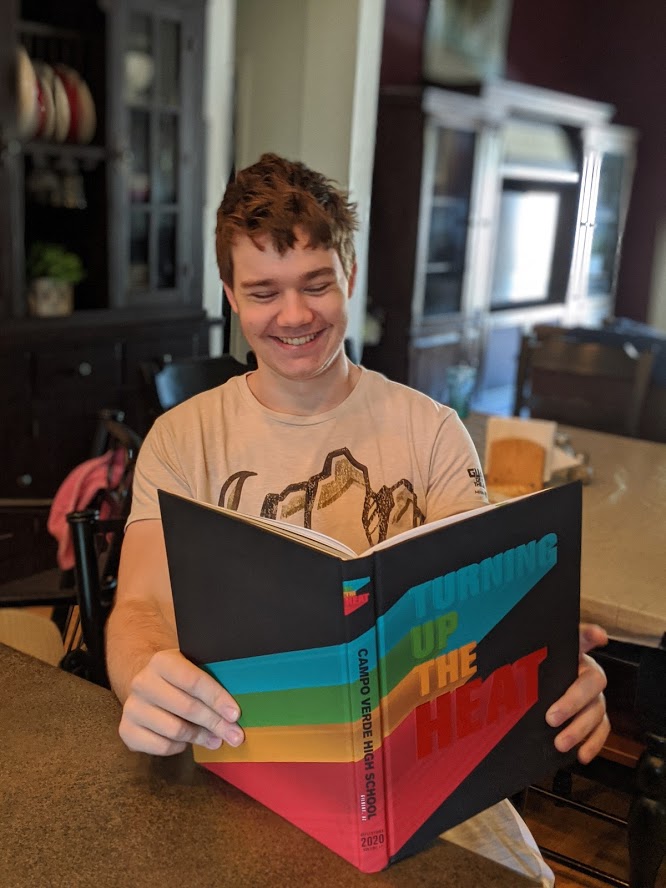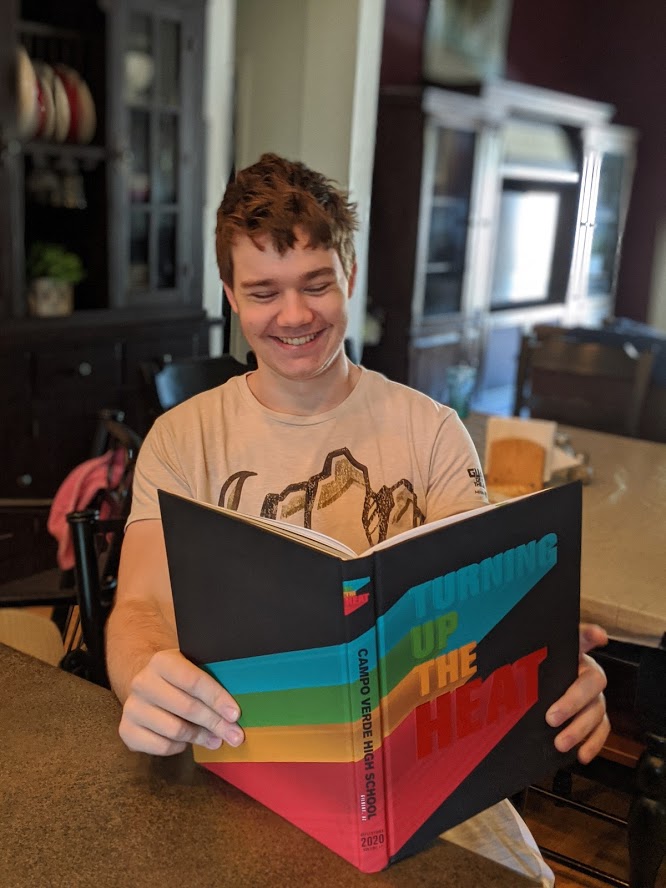 Eli got a pretty big pic under the band section. That was fun to see! 🙂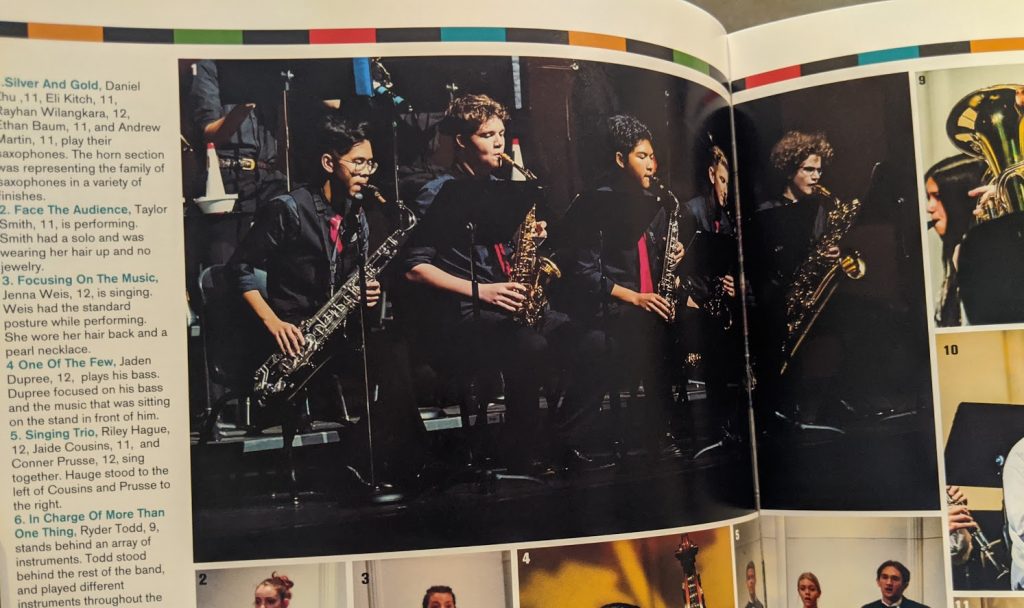 Jared is still working on my bench. It's a much bigger project than what we thought. He started the staining portion though so he's getting so close! I can't wait to see it all done! 🙂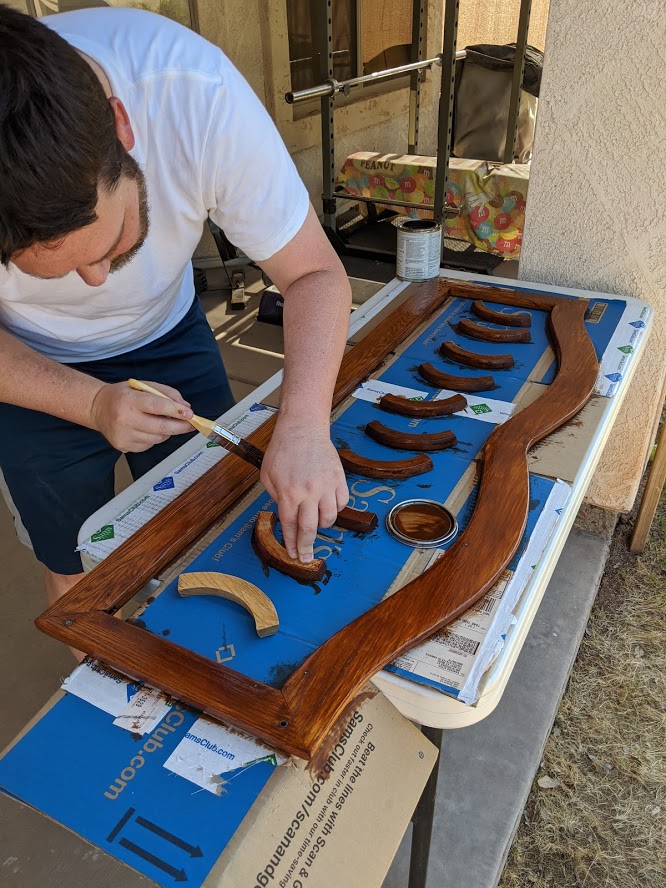 Some good news health updates for Arizona…..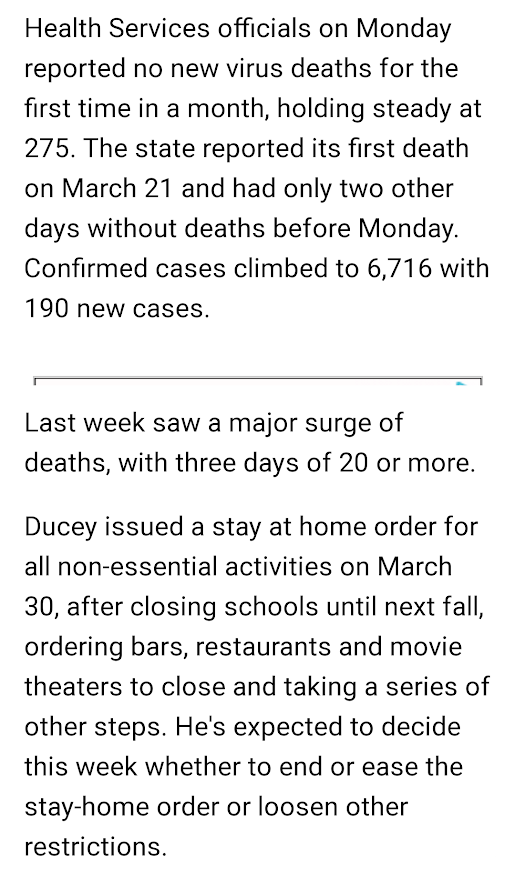 We expect to hear from our Governor on April 30th when the order is set to expire. We are just in a holding pattern until then. This meme made me crack up. LOL!