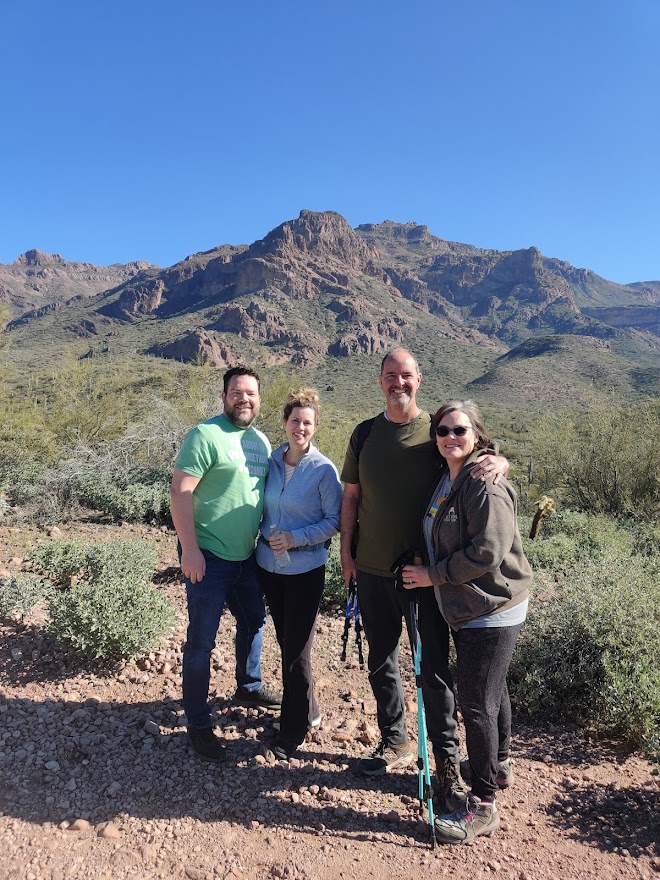 Spring Time in the Desert with Awesome Friends!
I love hiking! And now with my foot doing so much better I want to take as many opportunities as I can to get out and explore more. Our friends the Watts have been a great example to me and have been heading out to new trials pretty much every weekend. So when they invited Jared and I to go with them I couldn't say no. 🙂
We went out to Gold Canyon to try the Hieroglyphics Trail. It w as a gorgeous day!!
What I've learned is that I need to get out more cuz parts of this hike left me breathless! And not just because of the stunning views. Hahaha!
If you look closely at the rocks below you can see etchings (the hieroglyphics).
Jared made it to the tippy top!!
It's so good for my body and mind to get out into nature! It restores me in so many ways. I hope to do a couple of more before the weather gets too warm.