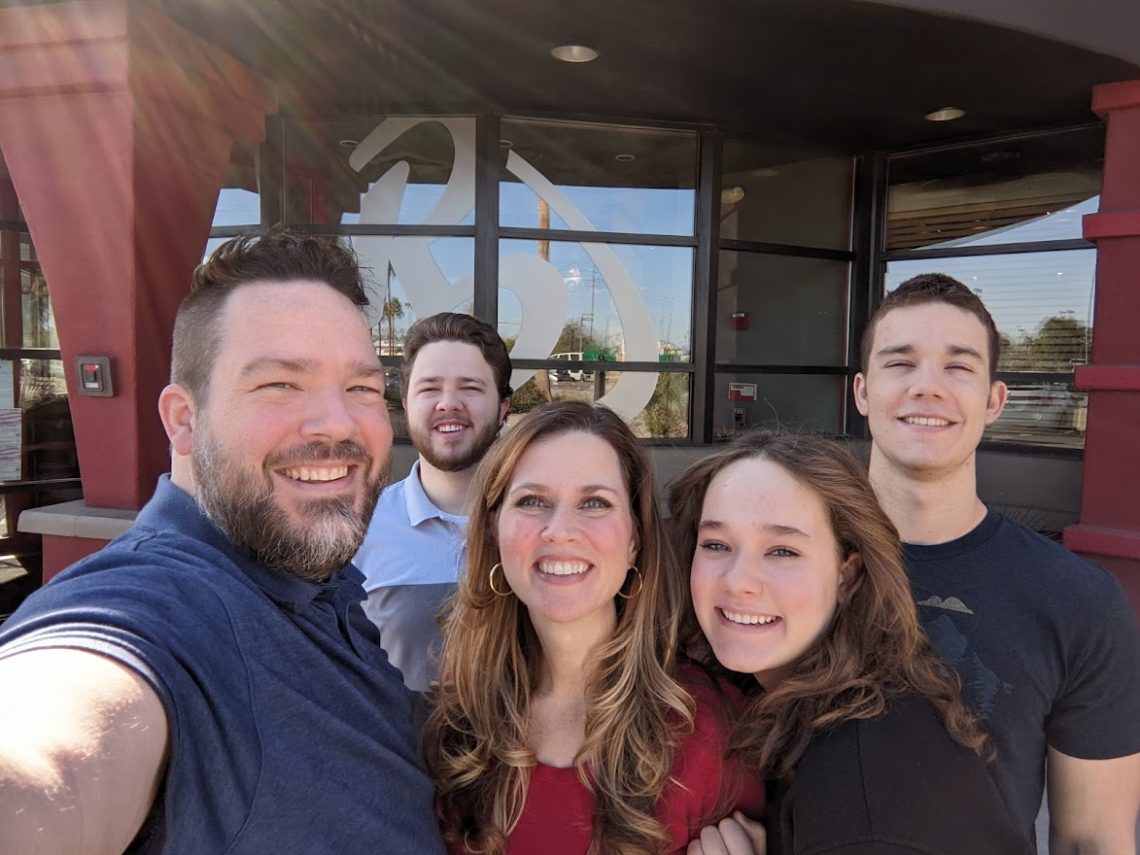 I've been blessed with another year on this beautiful Earth!
Hello 45!!! 😀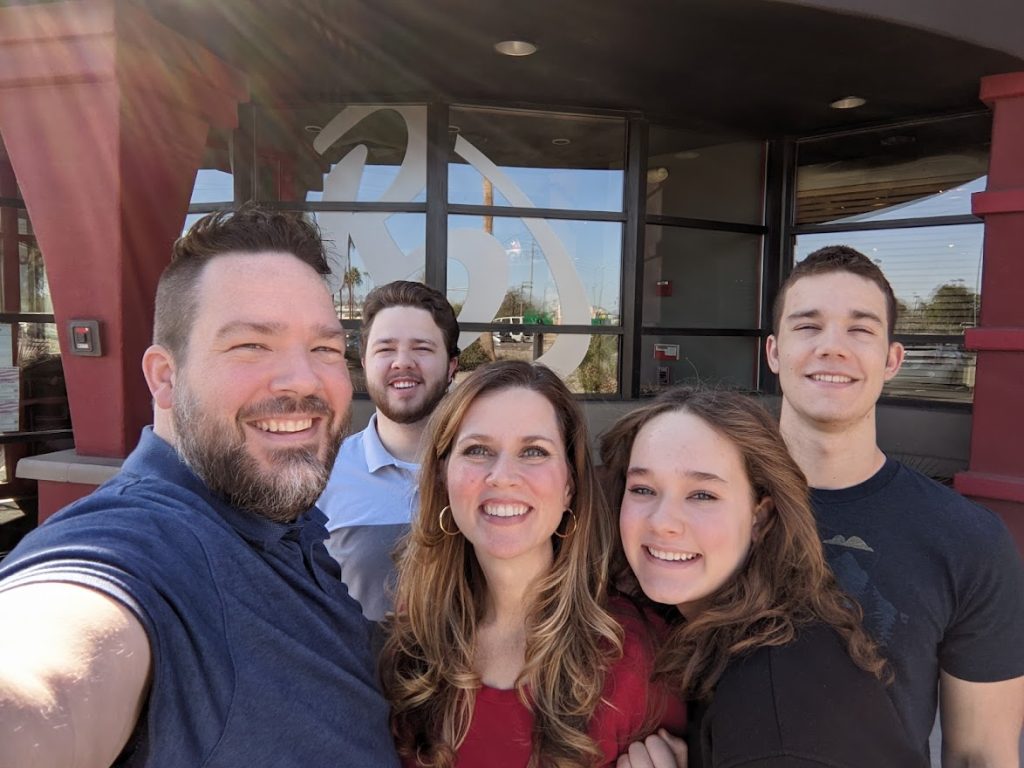 I had a lovely day. Jared spoiled me with flowers, 6 different kinds of cakes from Nothing Bundt Cakes (because I can never decided on one flavor of any type of baked good. 😛 ), and we watched the new James Bond movie No Time to Die. This pic was from the weekend when the whole family could go to lunch together with me. <3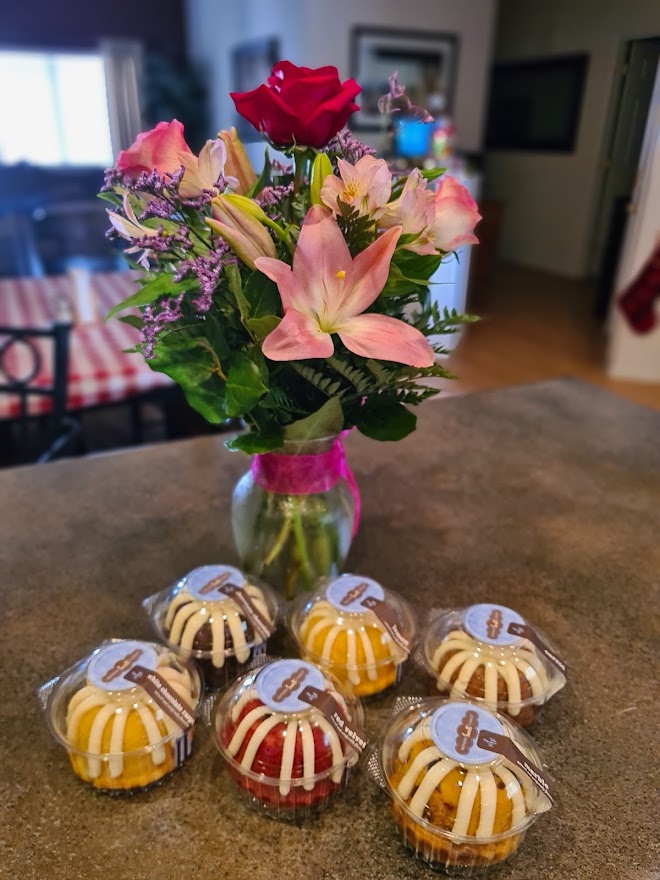 I received lots of bday wishes from friends and family and even was serenaded by a few friends from the ward at my front door! They sounded awesome! I love when people can harmonize. It sounded so beautiful!
Another friend of mine who happens to share a bday with me changed her plans last minute and texted me early in morning asking if I'd like to go to a movie premier. She didn't want the tickets to go to waste. My family was busy that evening so I wasn't sure who I could wrangle to come with me. Then the stars aligned and my BFF said she was free and would love to go!
It was cute, cheesy, and Hallmark-esque. It was the perfect way to end the day!
Here's to another year!