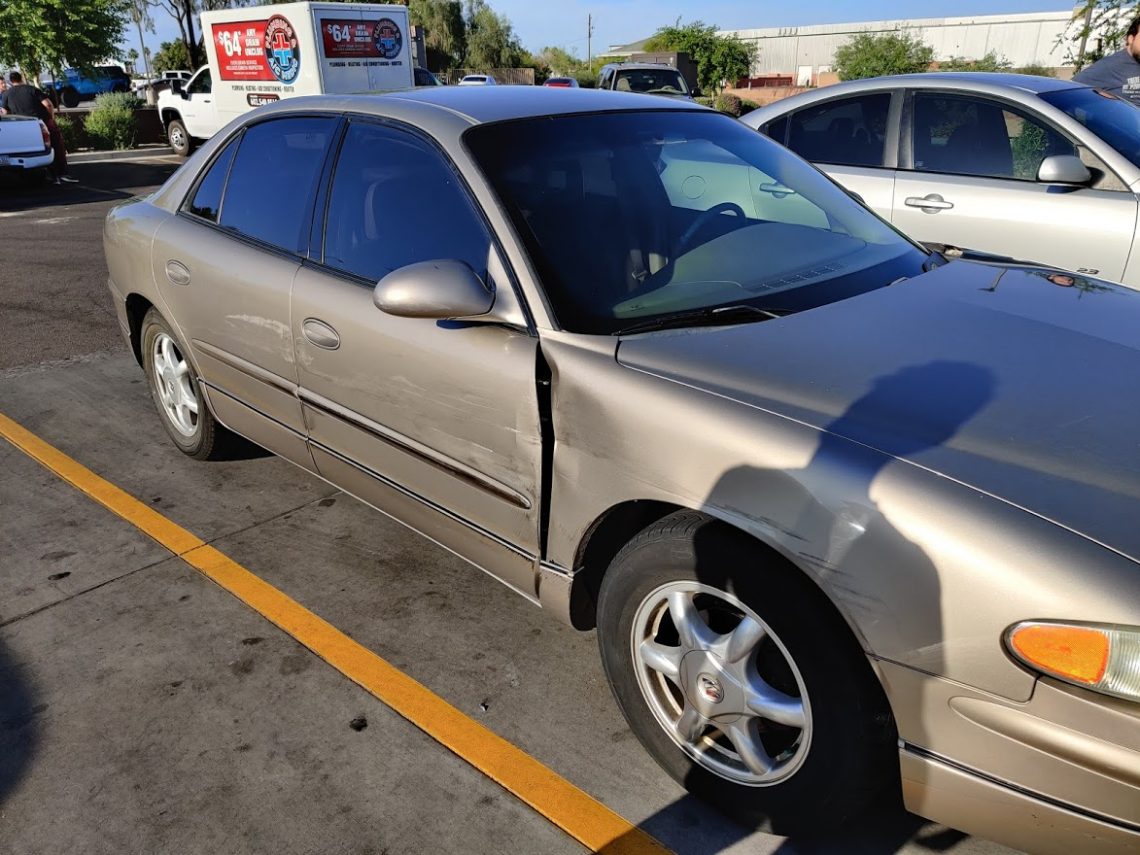 Eli was on his way to his girlfriend's brother's wedding and I got a call from him.
"Mom I was in an accident."
Always makes the heart patter and gives you a pit in your stomach. He sounded pretty calm so that helped.
He was on McQueen heading north and had just passed Baseline. There is a QT there and a guy came out of the parking lot and decided to turn not into the first lane, or the second lane, but alllll the way out into the third lane and clearly didn't see Eli and side-swiped him. Sigh….
Thankfully, everyone was ok.
He hadn't been in an accident where he was the driver before and didn't know what to do. I walked him through it over the phone and then Jared drove up there and made sure everything went as smoothly as possible.
This was the damage to his car.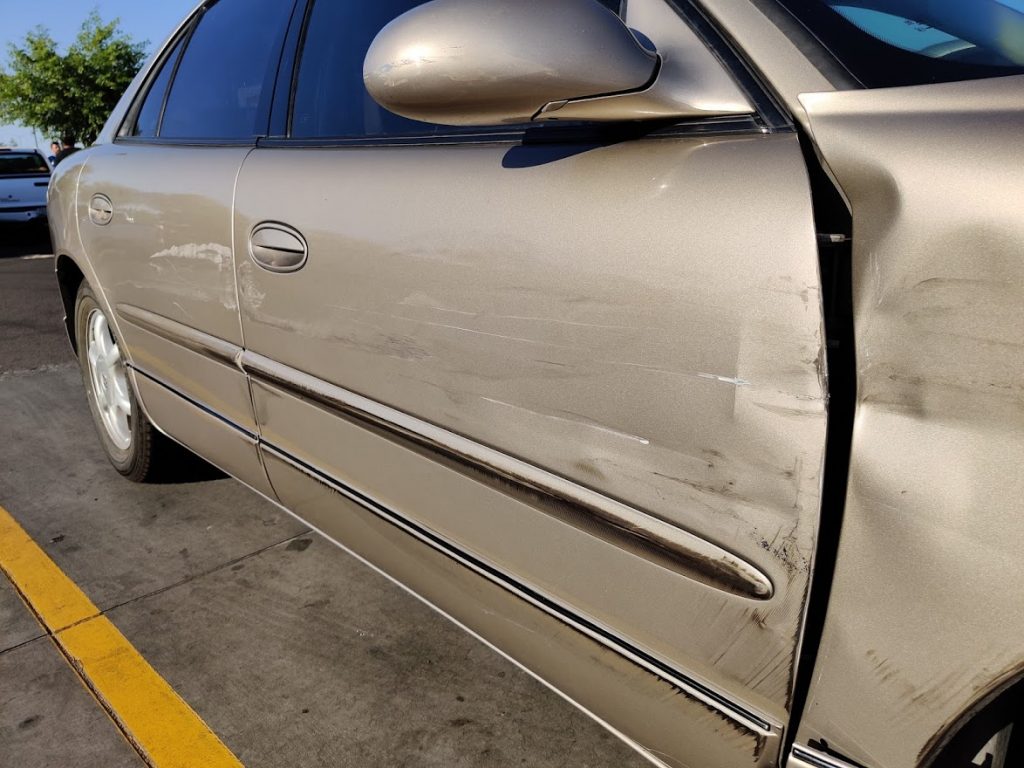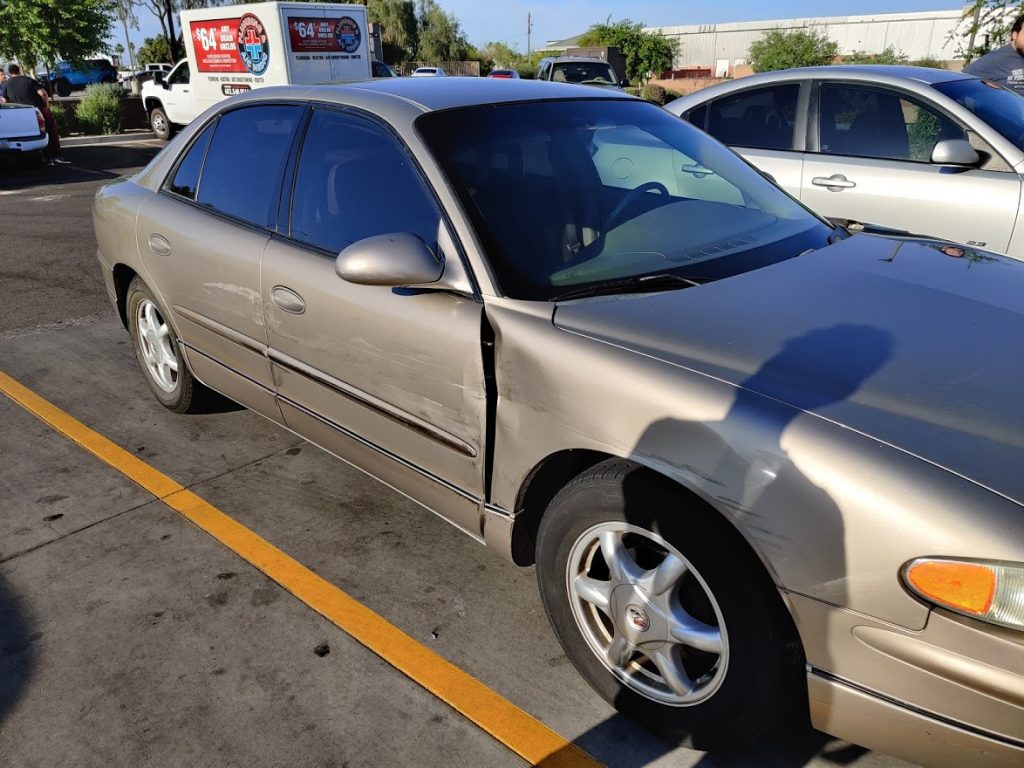 It's a 2003 Buick Regal. It's not fancy or new but he loved it. It only had about 90k miles on it. It drove really nice too. We bought it a couple of years ago for Walker and passed it down to Eli. For Eli's upcoming graduation we took him out to breakfast about a week ago and surprised him by telling him we decided to gift him the car so he had transportation to/from ASU and to help him along with his future. It's just heartbreaking this happened. He also missed the wedding and only made it to the very end of the reception.
Below you can see the damage to the other driver's vehicle.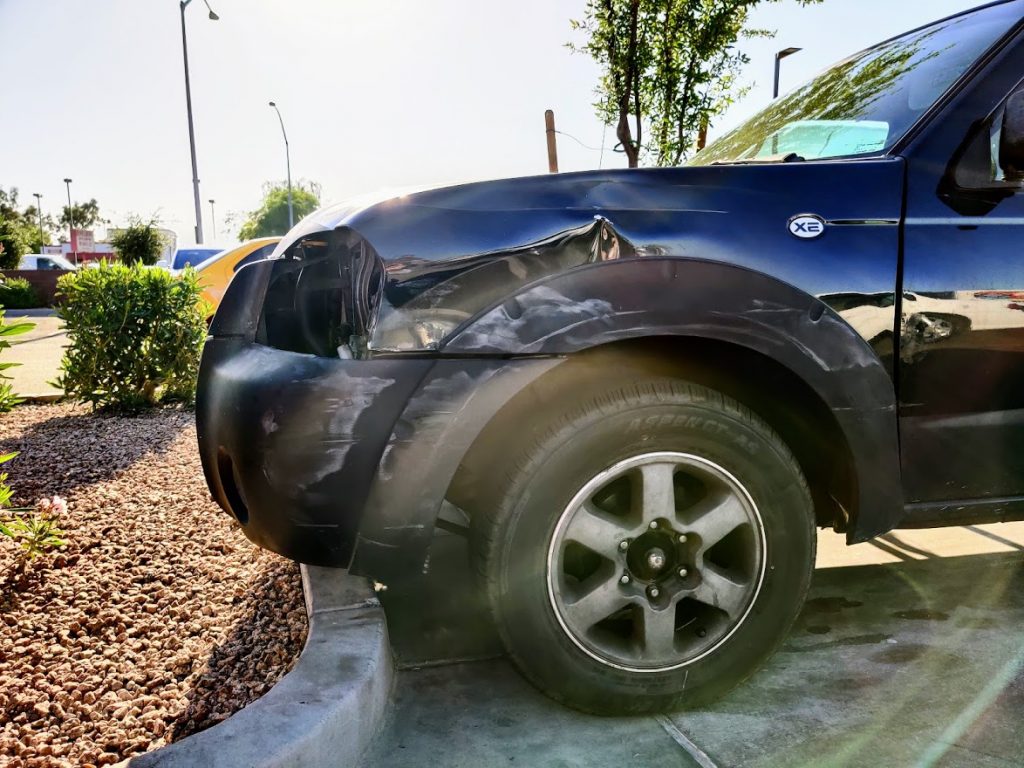 The driver of the Nissan was an odd one. When we read the police report we found that his driver's license was from California, his license plate was from Oklahoma, he lives in Anthem, AZ, and he's not the owner of the vehicle. We felt really nervous that maybe something strange was going on with this guy and that the insurance wouldn't cover the damages.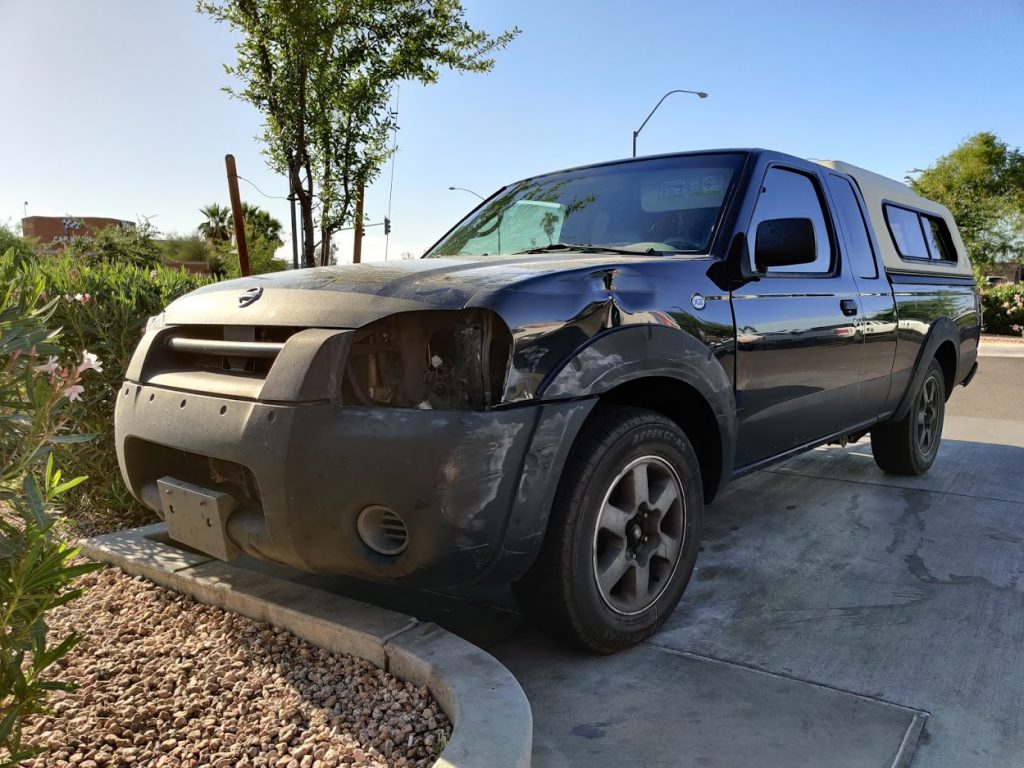 Thankfully, the driver's insurance company is taking full responsibility for the accident. Eli will get a settlement for his pain/suffering and they have deemed the car as a total loss since it's older and the expense to fix it is more than it's worth. It's such a shame though. It still drives fine. It's just he passenger side looks janky and the door doesn't really open. Some friends have suggested getting a salvage title on it and just getting the money to make the repairs. It will make it difficult to resell it if he ever wants to. But this is what makes the most sense.
Buying a new/used car right now is tough. With COVID, inventory on new vehicles is low!! There is a chip shortage and that is holding up production and driving costs up. Used cars have become a hot item since you can't get new easily and everyone is on a budget with job losses from the pandemic as well, so used car prices are sky high and inventory for those are low as well.
This is the 3rd accident we've gone through with the kids. I'm grateful none of them have been their fault and even more grateful that they've all been able to walk away from them fairly unscathed. Praise the Lord! <3