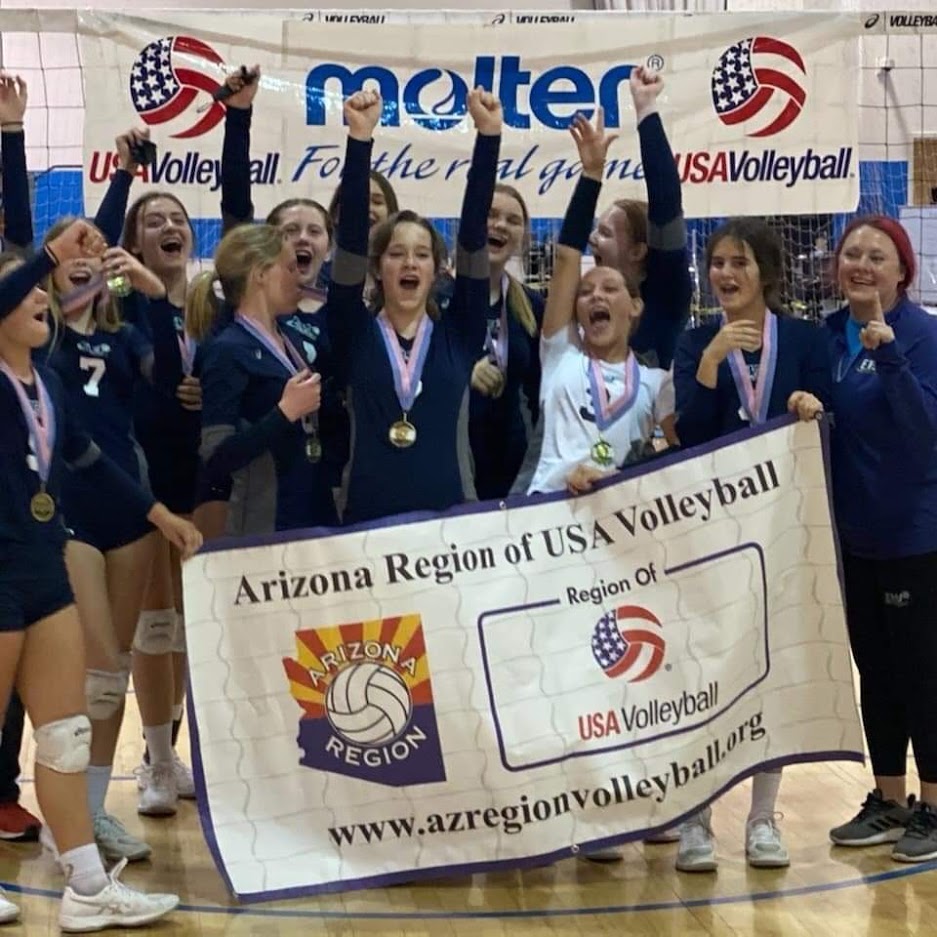 Alayna (#5) and her East Valley Juniors 14R1 Gilbert team are the Champions of the AZ Region 14u Club Division! (out of 92 teams) It was so fun to watch these girls progress over the season. Starting ranked 11 and having a not-so-great first tournament. Coming back from rank 25 to 19 to 15 to 6 to 3 to 1. They just got better and better all season!!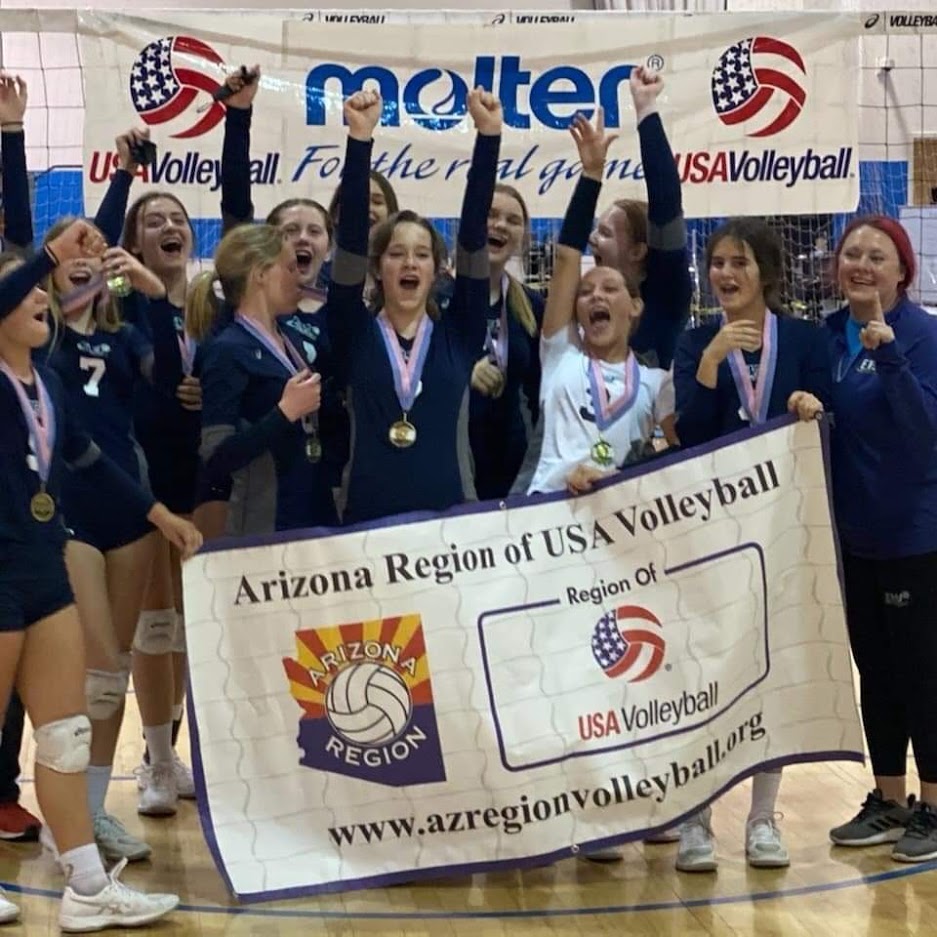 As a parent, you always think your kid is awesome, but it is nice to have confirmation that you're not just biased. A couple of comments that Jared heard over the last couple of days…

(player) "I play better with Alayna on the court. She just never makes a mistake."

(player)"Alayna IS this team."

(Parent hearing that Alayna will probably move to a national team next year) "This team is going to take a huge step back." (I'm sure they are going to do just fine. 😃)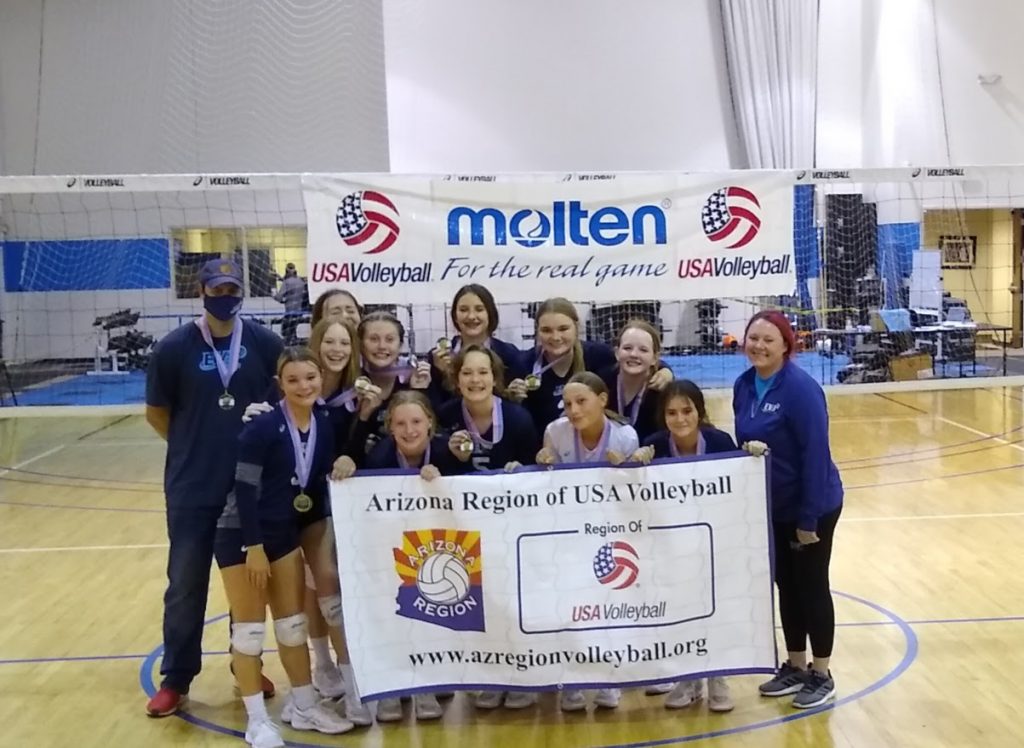 Alayna has been getting better and better since she started 3 seasons ago.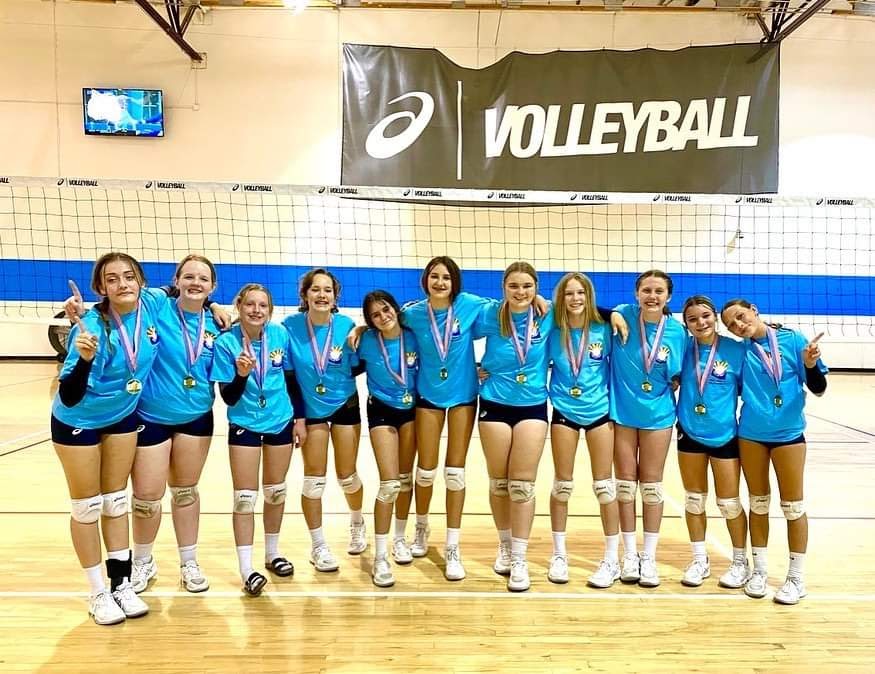 Coach Rob has been such a great mentor and has helped her setter game explode this year! 🏐 Some of the intangible leader-skills that the best setters have are starting to click and that is a testament to his coaching skills. After the tournament she went up to thank him and he gave her a big hug. That meant so much to her! He's a tough coach (who is an award winning setter himself) and doesn't show his softer side very often. It must have been an emotional day for him as well because even during the game he pulled her aside and said, "Good freakin' job!" Hahaha!!
So proud of these girls!!
They not only worked well together on the court but they were good friends off the court too!
She said this is the best team she's been with yet!
To celebrate we of course had to get some Dairy Queen. That's her favorite treat! 😛
Next year, she plans to move up to the National Team. They actually wanted her this year but with COVID we just didn't know if it was a good idea to travel, etc. We are looking forward to next Club season and the High School season! (Still can't believe she's going to be in HS next year. Yikes!)
We can't wait to see where she will soar to!