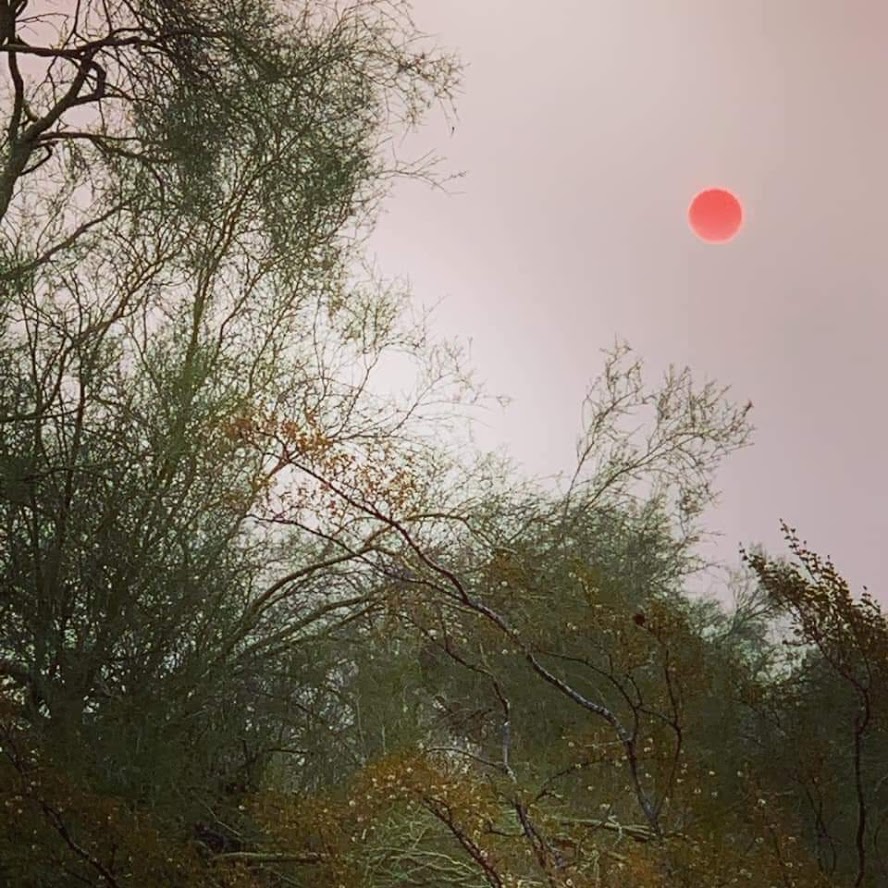 Wild Fires = Incredible Looking Sun
I feel like every few weeks in 2020 there is some new apocalyptic bucket list item to cross off the list. It's kind of insane.
Pandemic- check
Quarantine/Lock-down- check
No Toilet Paper- check
Murder Hornets- check
Protests & Riots- check
Double Hurricanes- check
Massive Wildfires- check
It all begins to feel like a really bad tragic comedy….
In June AZ had battled some big wildfires. There was the Bighorn Fire, Bush Fire, Magnum Fire, and the Wood Springs 2 Fire. The Bighorn Fire alone cause extensive damage burning a little over 118,000 acres bringing poor air quality, and power outages here in the valley. SRP and APS our power companies sent out emails to their customers asking for people to cut back on power and their a/c usage so that there wouldn't be rolling blackouts.
Currently, California, Washington, and Oregon are battling major wildfires. In California alone there are over 29 fires. The smoke has come to AZ and the sun and sky have looked so eerie!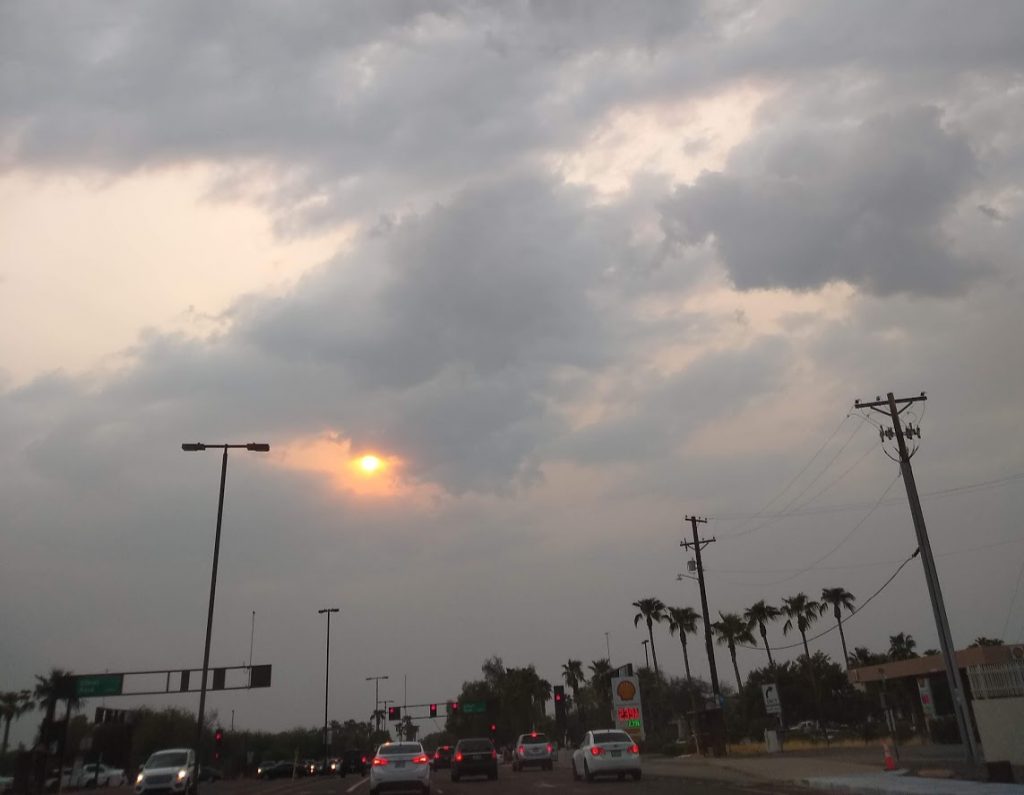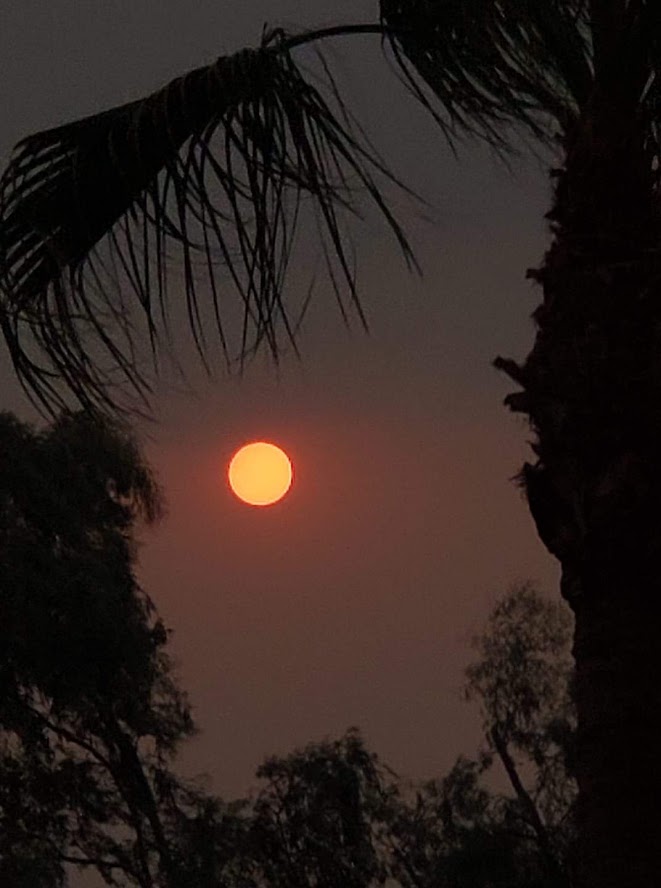 I think I can all safely say that we will be ringing in 2021 like no other year before!! 2020 has been rough…but that sun sure does looks cool!