Eli had his Golden Scholar ceremony today! The Kitch's are 3 for 3 this year! So proud of Eli and his hard work in Jr. High! Next year he'll be a Freshman and we are so excited to see what he does next! We know whatever it is, he'll bring that crazy fun personality with him!!!!!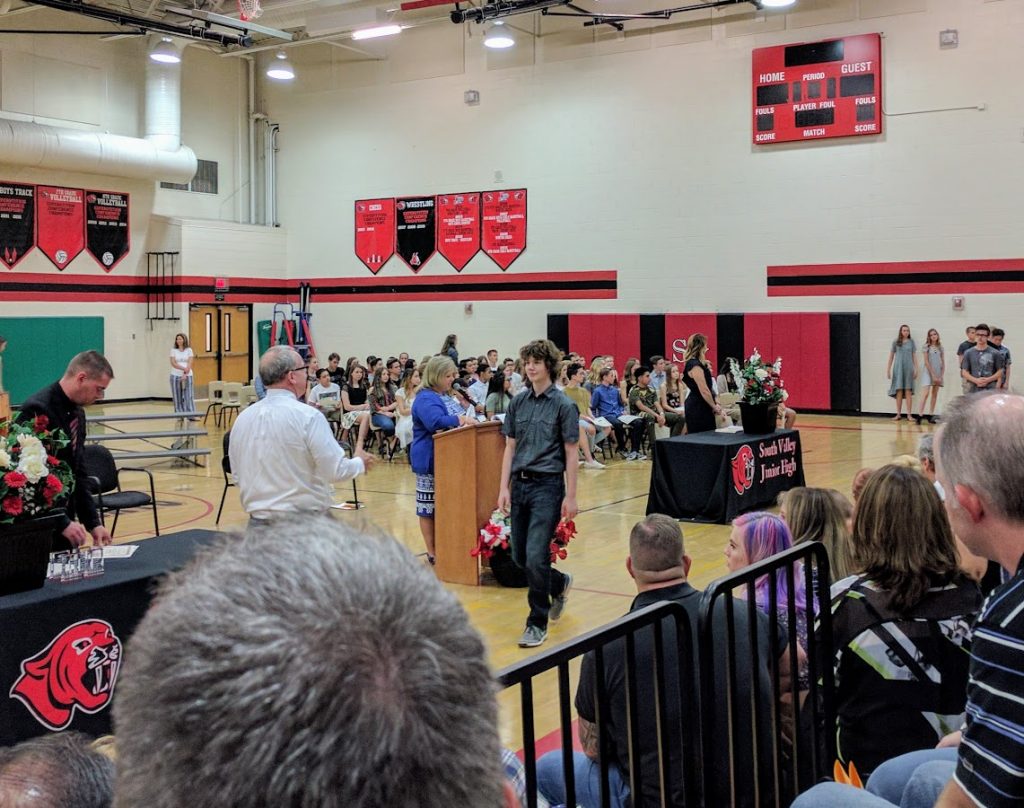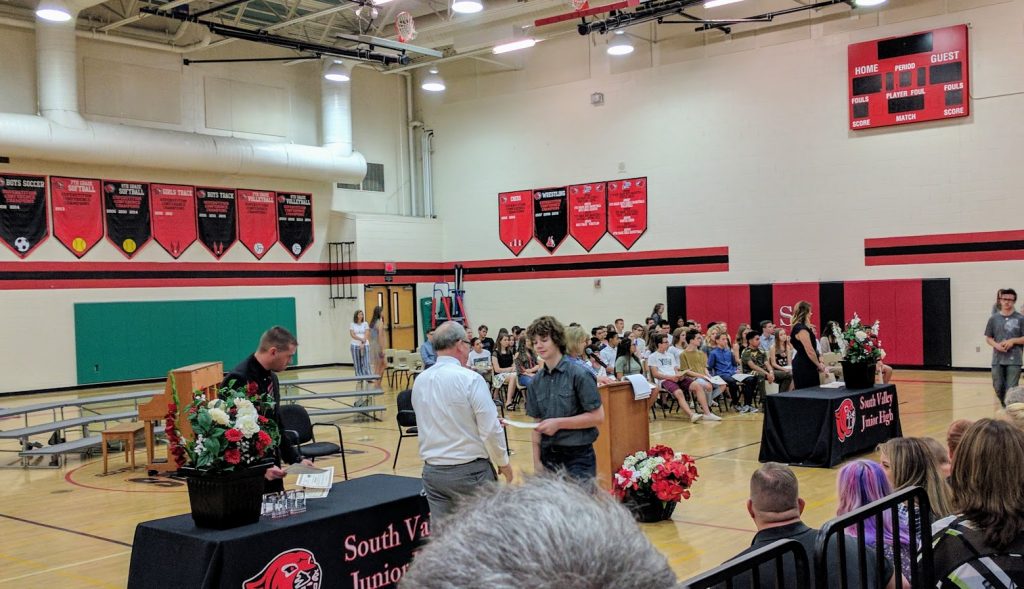 Eli is pretty good pals with the Principal Mr. Cannon. He likes to joke around with him and tease him. I love that Eli has such a fun relationship with his teachers!
As he handed him his certificate he said, "I don't know how you got here but good job Mr. Belvedere."
Apparently, he started calling Eli Mr. Belvedere because every time he saw him Eli was talking a British accent. LOL!
Do you remember that show? 😛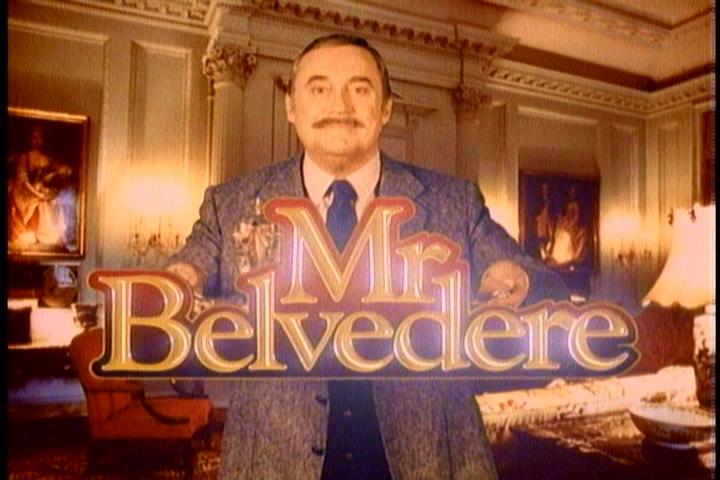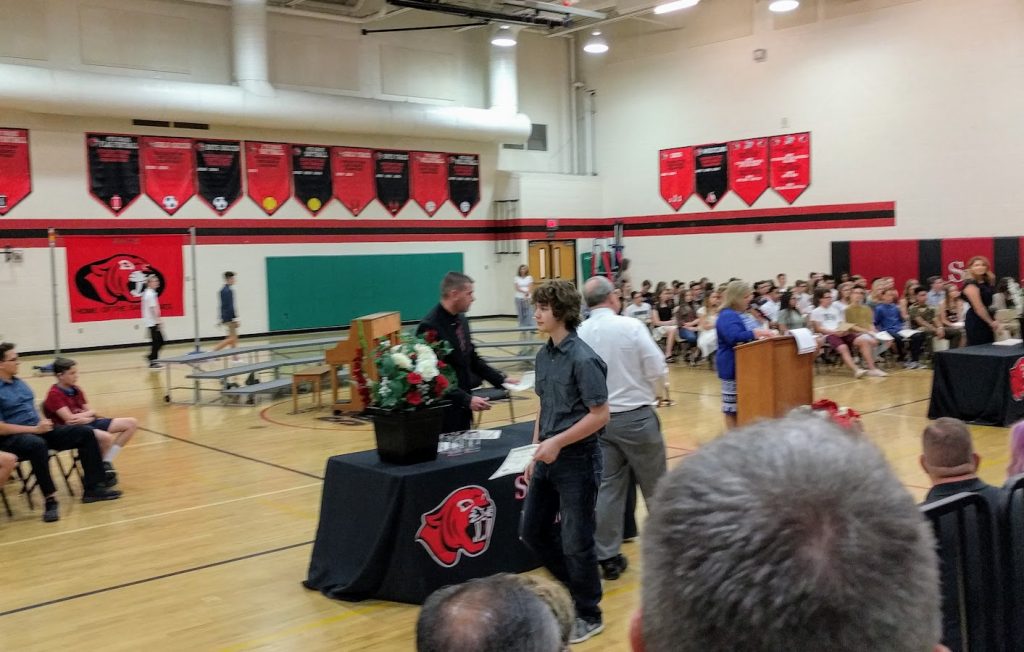 And just like that the end of his 8th grade year comes to a close!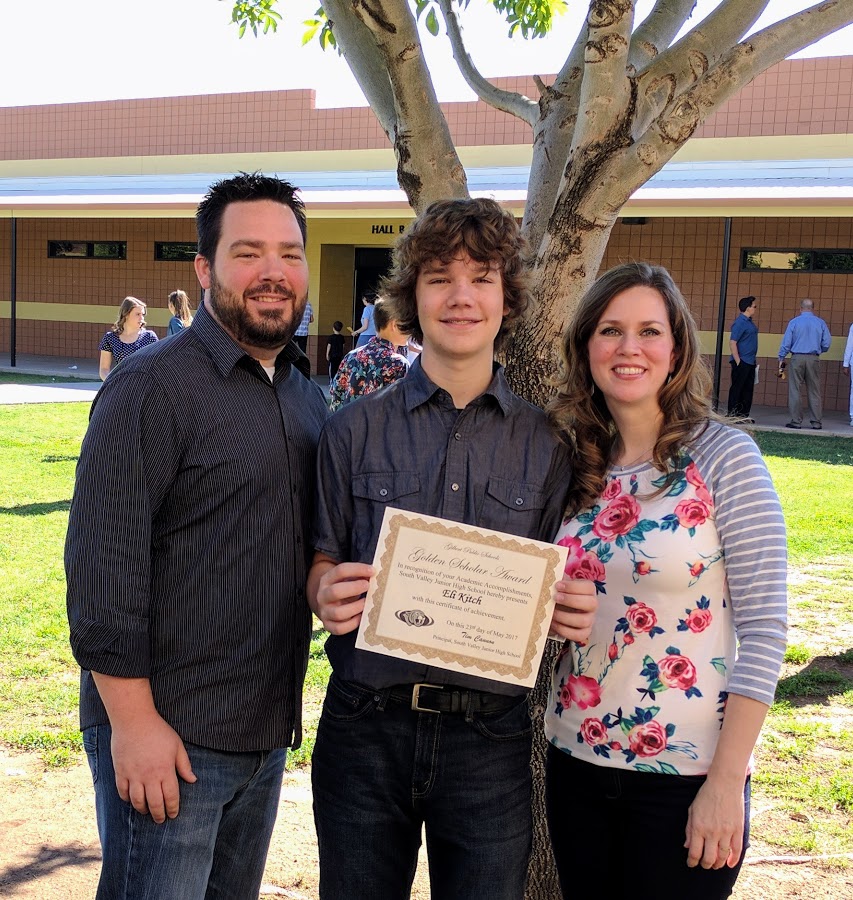 Love that kid!
Eli and a couple of his friends, Ashley and Tanner.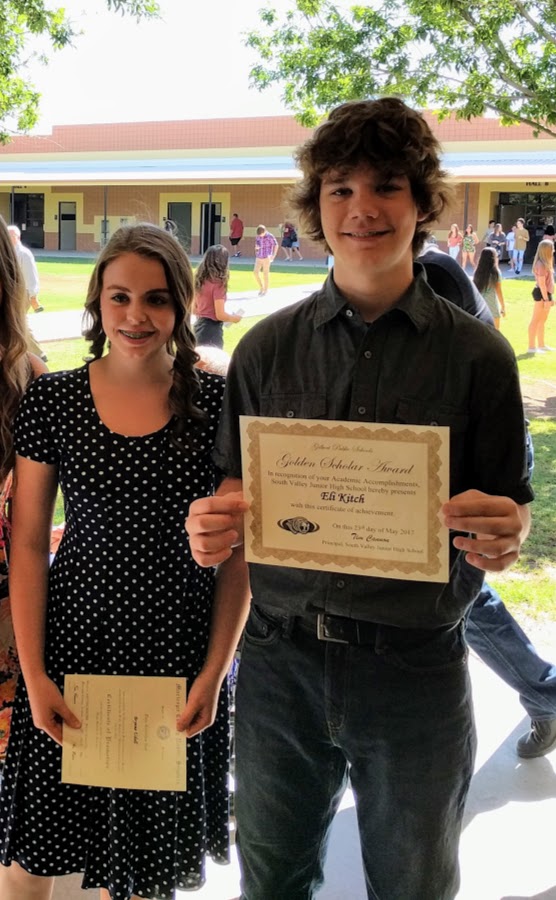 And Brynne.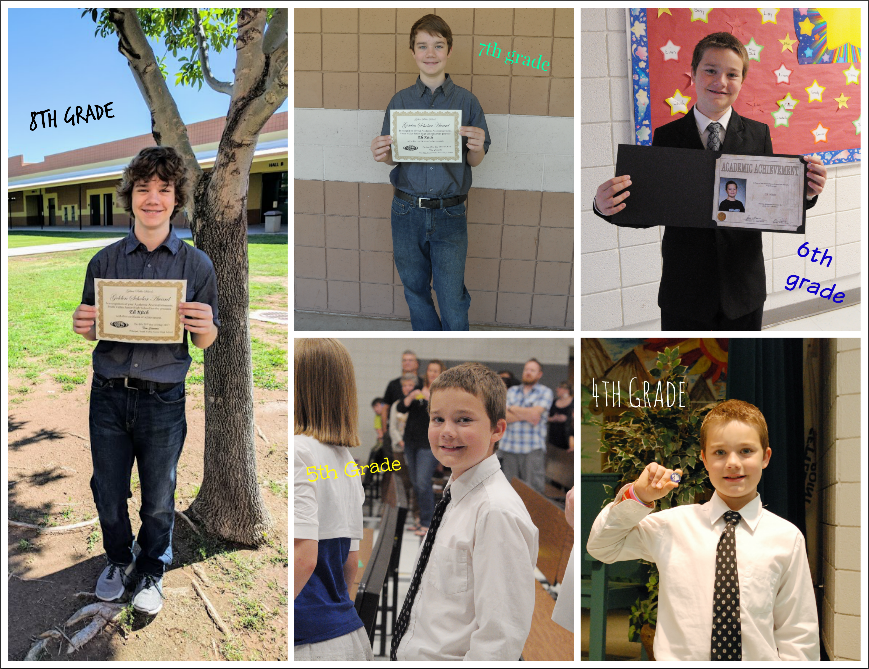 5 consecutive years of earning a place in Golden Scholars! This boy is so smart! It's hard to explain how quick he thinks and processes things. His mind for puzzles and problem solving. How he can decide to accomplish something and then doesn't give up until he's been able to conquer it and understand it completely. He is constantly impressing us with his ability to absorb knowledge. As a mother I feel so incredibly fortunate that all of our kids love school and do well! It's not something that every parent can say.

High School, here he comes!!! 🙂