Christmas Eve was a whirlwind of a day! It started with a 5am wake-up to get all of my orders out before we had to be to my parent's house for our family festivities!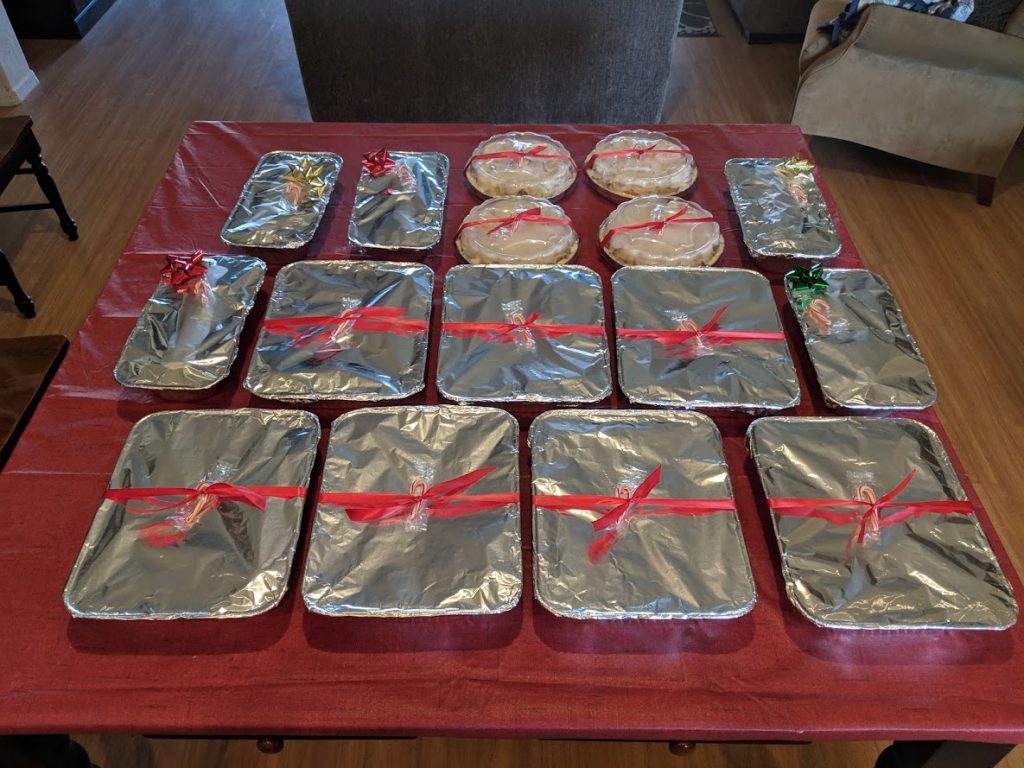 Thankfully Jared helped roll out the last couple of dozen cinnamon rolls. My arms felt like noodles by the end! LOL! I got all of the orders done and they were all picked up "mostly" on time. It was fun to see a couple of old friends that decided to support me and order! <3
Then, it was time to go see my family!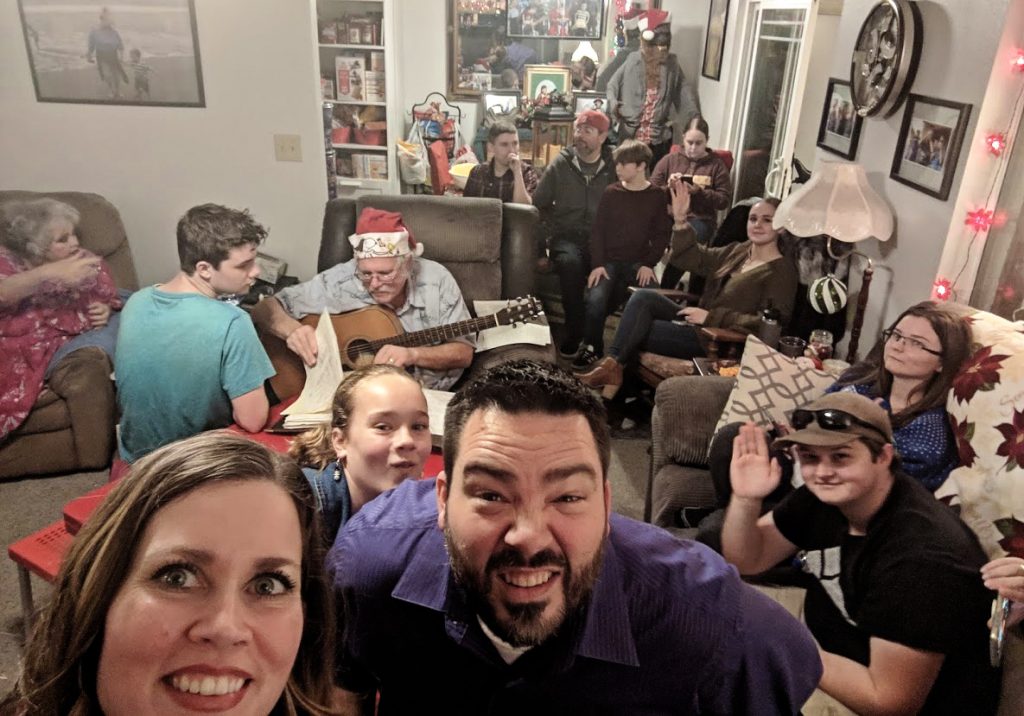 It's always hard getting a big group to take a pic!
It was a fun night. Dad made an excellent meal. We had roast, potatoes, carrots, and lots of desserts. My kids all performed on their instruments and sang which then lead us to try to get Dad to perform for his Grand-kids who have never heard him play/sing before. He said it's been too long though and he'll have to practice so he's ready next time. It's been about 6 years since he last played/sang. He said if you don't use it you lose it. 😛 So we are all on pins an needles until we have the next family gathering. <3
He did sing one song. Eli tried to help out on the guitar even though he was unfamiliar with it he did pretty good. Dad felt he was a bit rusty but I can't help but LOVE hearing him sing. It brings me back to my childhood immediately.
"Who Stopped the Rain"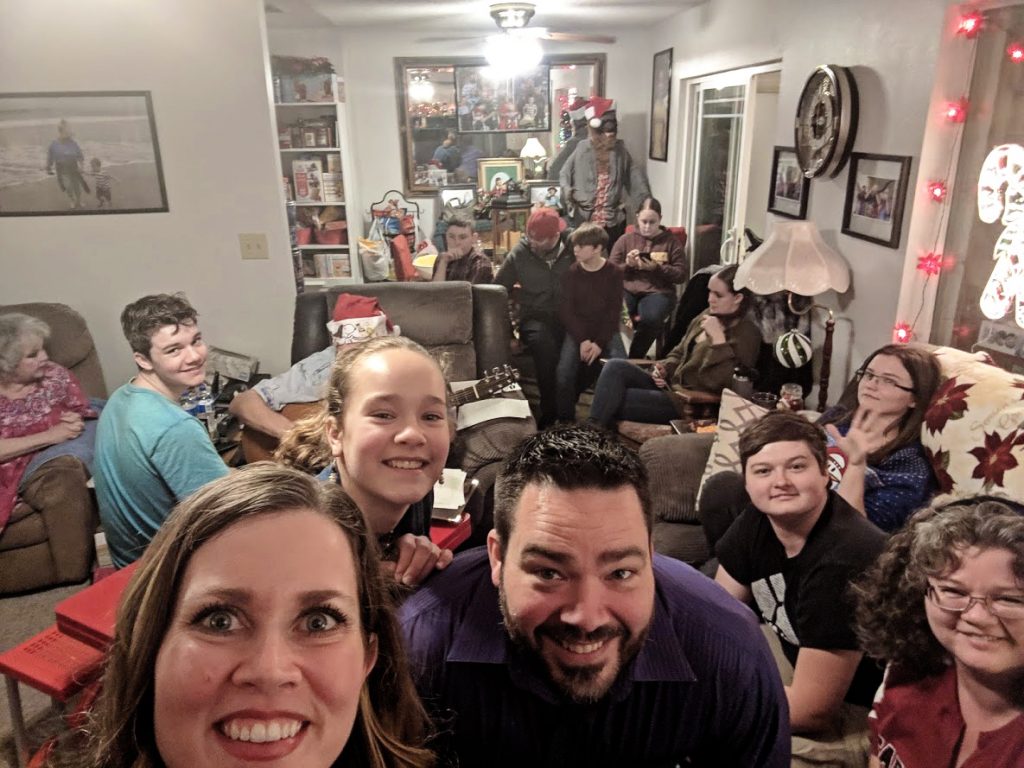 Eli & Alayna put together a musical number in just a few short days. They performed "White Christmas". Eli is self taught on the guitar and we are SO impressed with his abilities!!! He said his fingers were very bruised and sore from trying to practice and learn it so fast. But he did a remarkable job and they made their Grandparents Christmas perfect! When you make them cry you know you did a good job! <3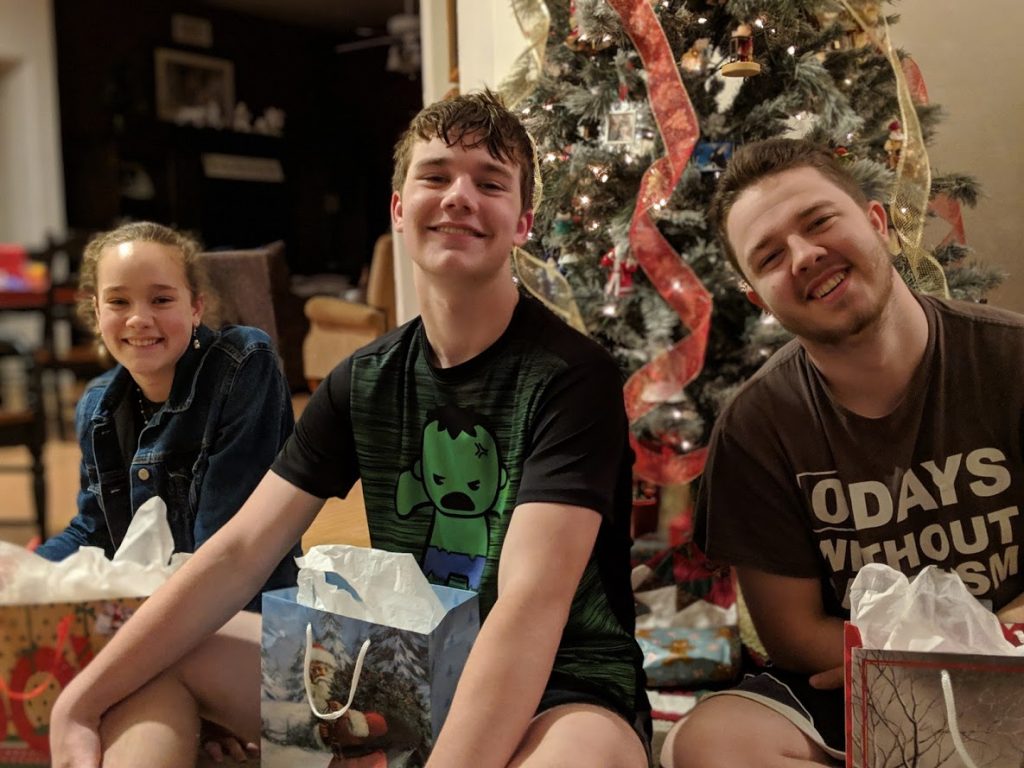 We got home and opened our traditional pj's. I try to pick out something that the kids' are interested in or something specifically they are in to that year. I think I nailed it this year with the boys. Alayna actually picked out her own this year so she knew what she was getting. 😛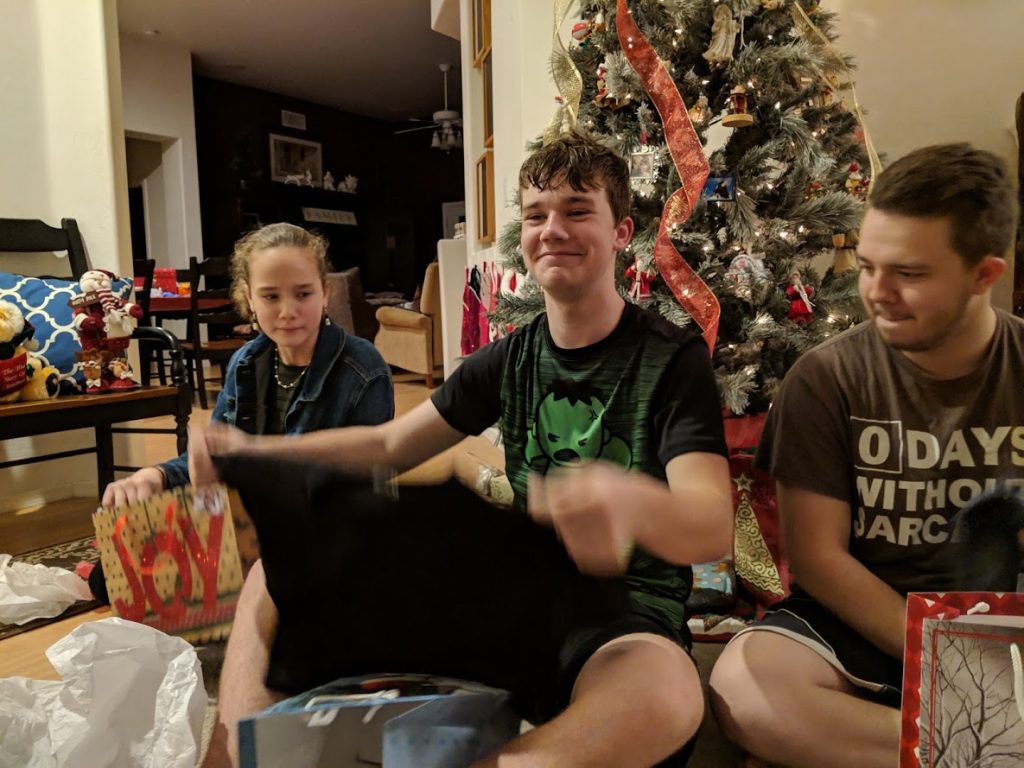 Eli's face once he saw his shirt was priceless!!!!! Hahahaha!!!!!!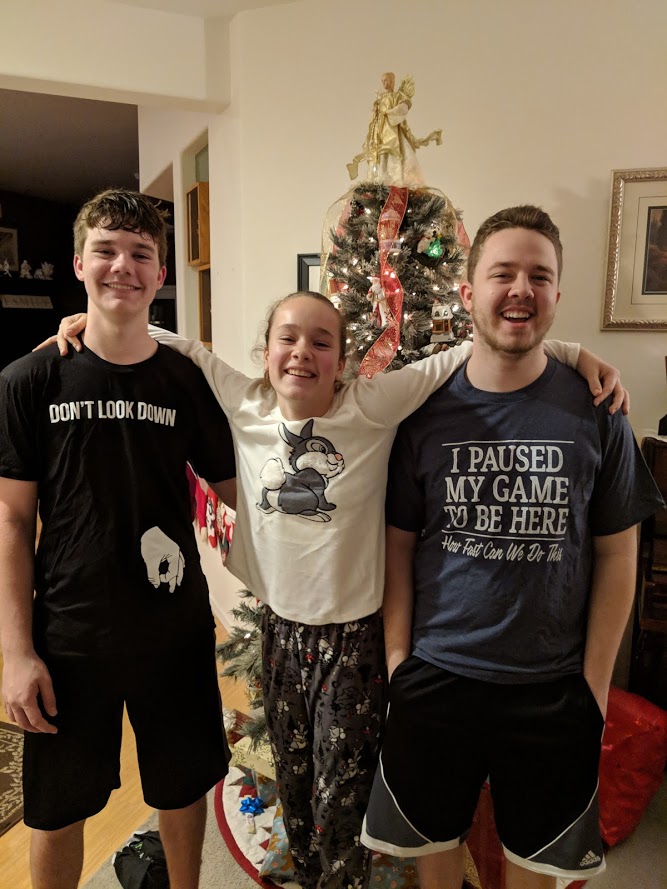 It was a great day! So grateful I got to spend it with my whole family!