Christmas Day seems to start later and later each year as the kids get older. 😛
When everyone finally rolled out of bed the wrapping paper started to fly! 🙂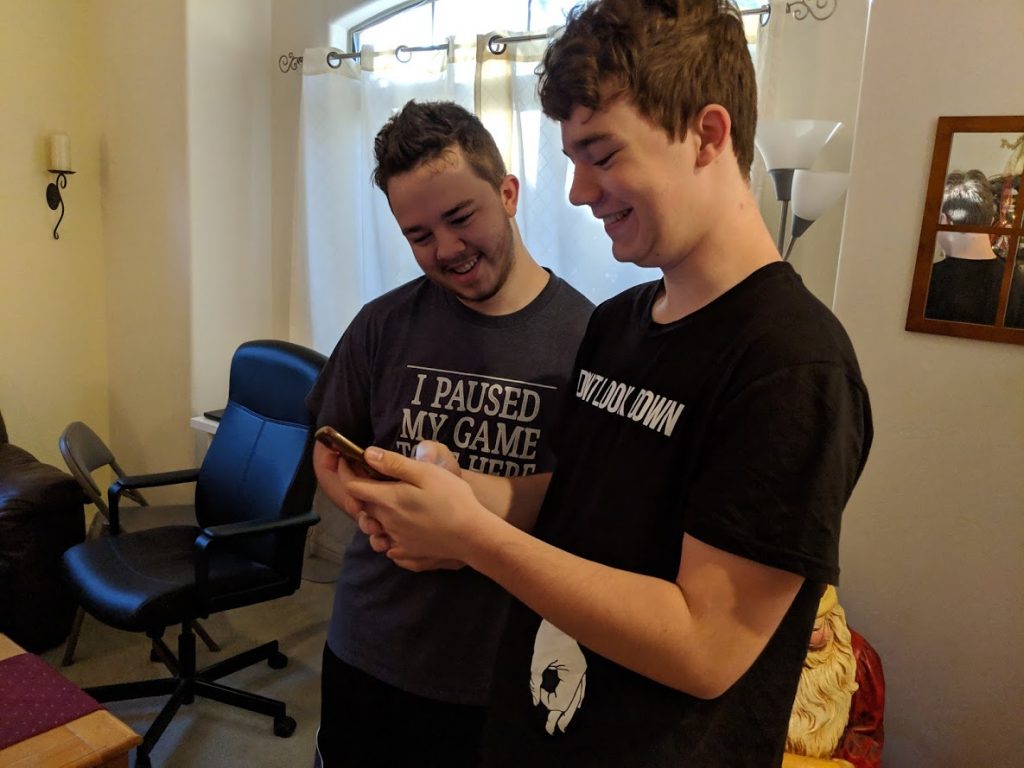 Eli came up with a really cool gift idea for Walker this year. He ordered him a set of 40 custom dice in his favorite color and with his favorite letter of the alphabet! Walker was stoked!!! They haven't arrived so he showed him what they looked like from a picture on his phone. He had been emailing the guy who makes them for several days getting them exactly right. <3 Such a personal and thoughtful gift!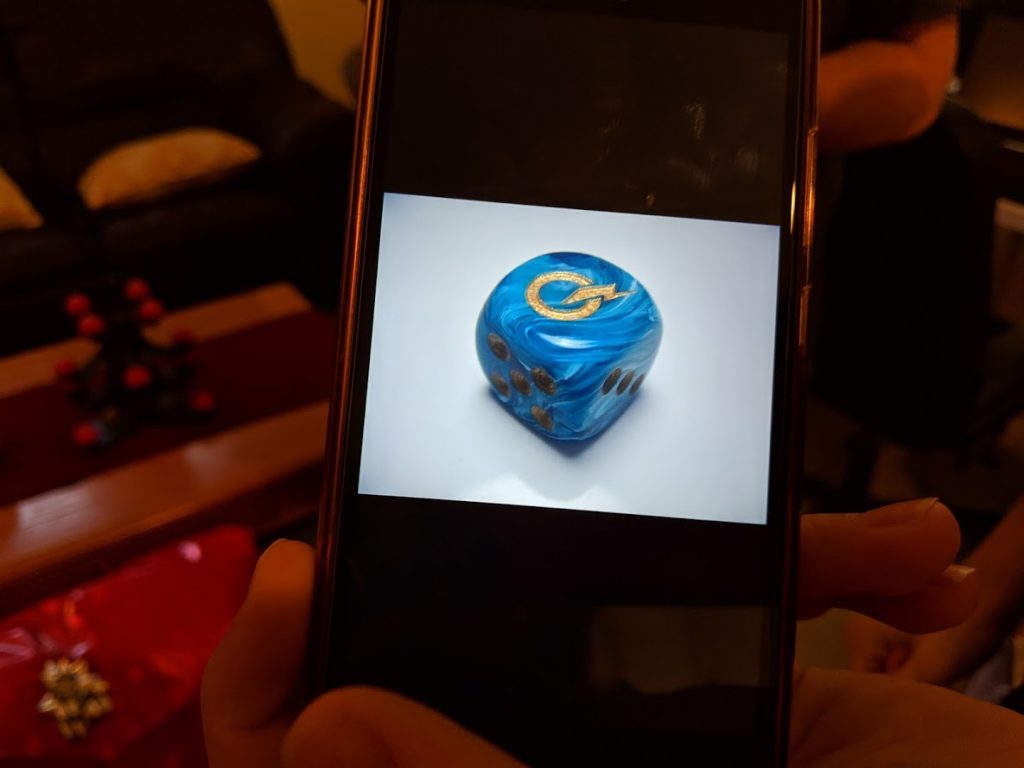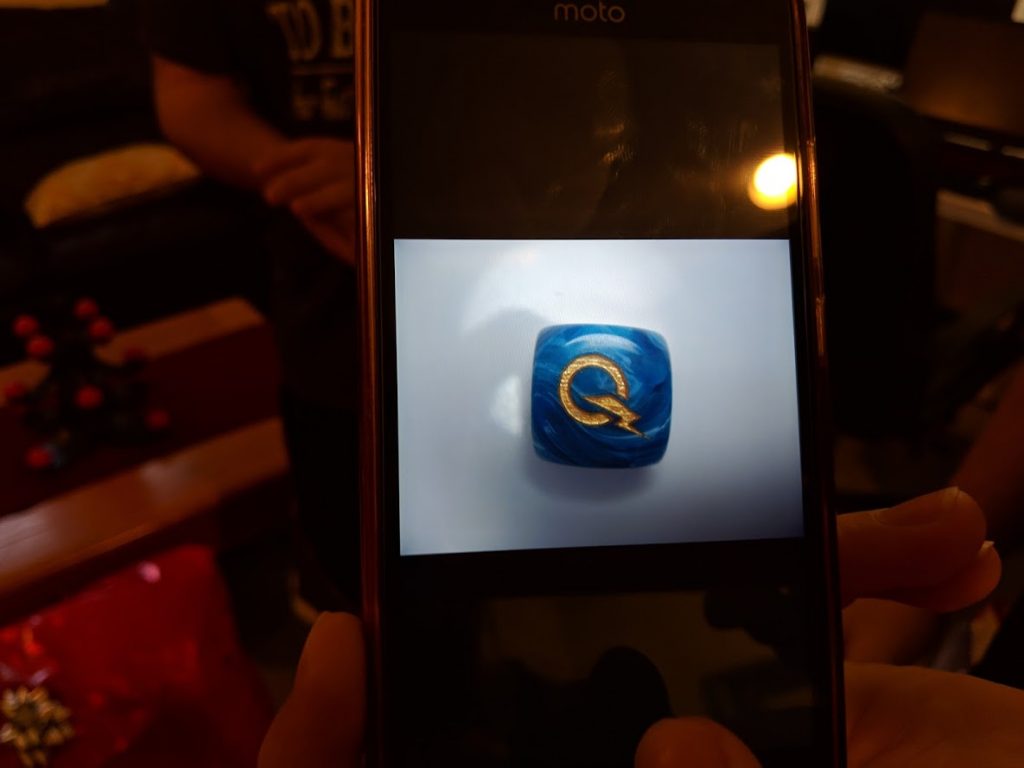 Alayna got Eli modeling clay and Walker a phone holder for his car.
Walker got Alayna this super big and soft pillow that matches her new bedding for her room.
Sammy quickly claimed it as his own and it had us all cracking up!
Alayna got me this cool lens adapter for my phone to take pictures with.
My best friend AnnMarie made me this cute banner.
Santa brought Sammy some treats and it was hilarious to watch him try to get at them! LOL!
Dad helped him out and got him is prized treat!
Every year Eli gets Alayna a new bathrobe. It's tradition. He's been telling her he didn't get her one this year. Boy…she sure was surprised when she opened his gift!!!! <3
Alayna loves to draw and she's always laying on the floor or couches all in a pretzel knot trying to get comfortable while she's doing it. So a drawing laptop desk made her so happy!
Santa, Mom & Dad went in on their big gifts this year.
They all got cash! 😛
Jared loves his funny shirts. So I got him a couple of new ones.
Our traditional pic with Santa!
All that gift opening got our appetites going. It was time for breakfast/brunch. I made German Pancakes and eggs. I told everyone they are basically eating the same thing but the pancakes have flour. But it's what they wanted they said. LOL!
Alayna got a bath bomb making set from Grandma and Grandpa. Her and Eli went to work after brunch and put them to use! Hehe!
In the afternoon we went over to Jeff & Bea's to hang out and play games with the family.
Alayna drew Mamaw a special picture for her gift. She loved it!
We ate, visited, played games and relaxed.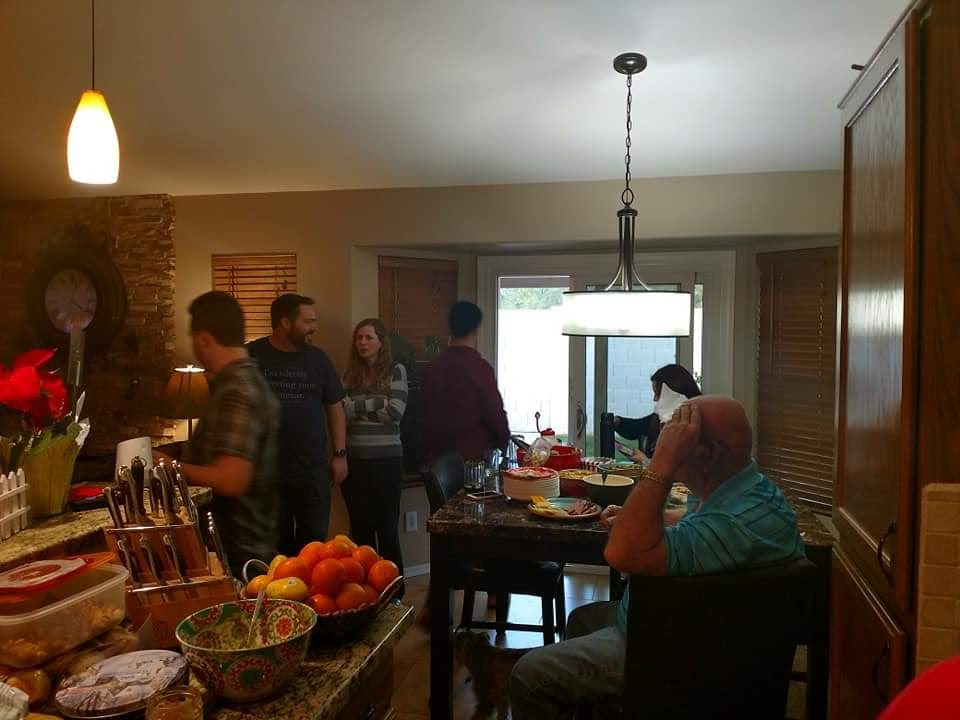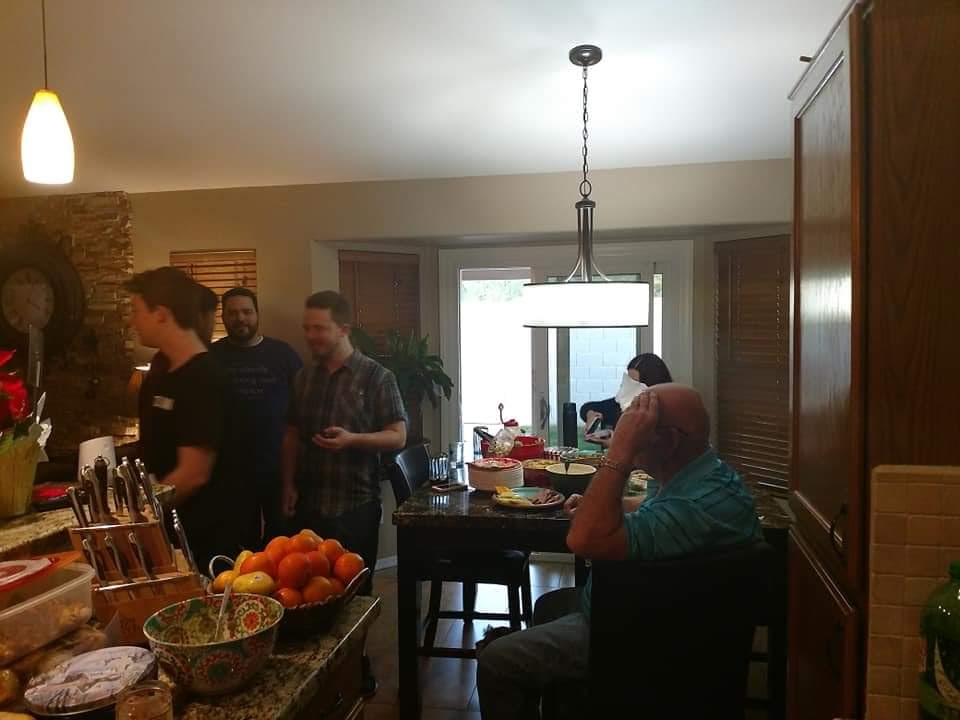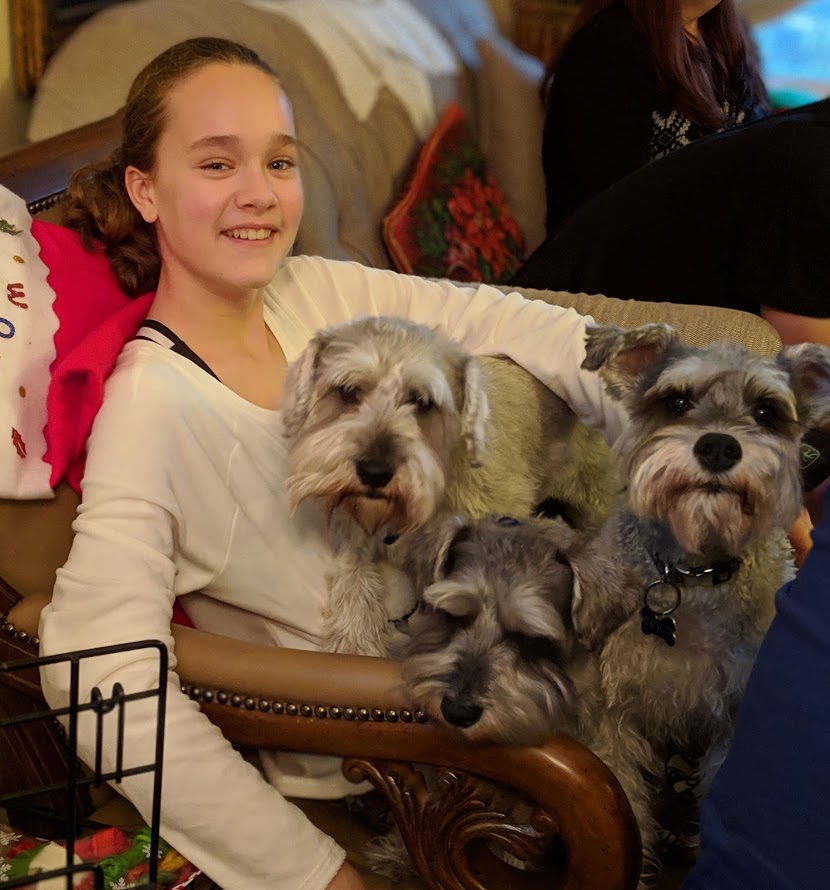 Alayna was the dog whisperer! 😛
Mamaw beat everyone at Yahtzee! 🙂
My oldest and youngest! <3 Love my kids so much!
We wanted to make sure we didn't forget to take pictures with the Grandparents! (Never mind that Alayna and Eli are in their pj's and my hair isn't done. LOL! )
Merry Christmas from the Kitch's!!!