Alayna's Christmas Chorus Concert
Alayna and the school Chorus made it into the monthly school newsletter for all of their hard work in preparing for their Christmas Concert! I snatched this off their website. 😛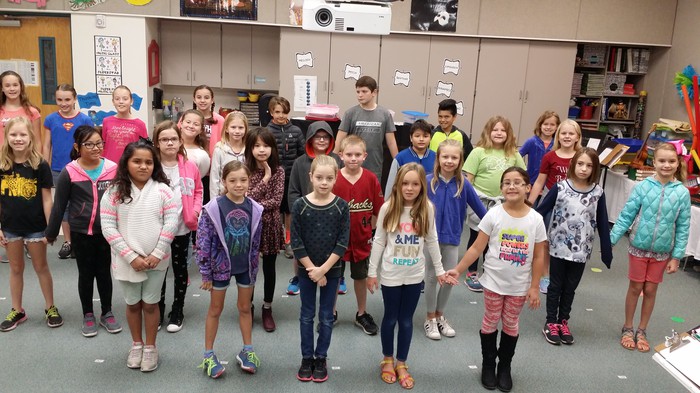 Alayna is on the far left..almost got cut out of the pic! LOL!
She had her concert last night and she was AMAZING!!!!!
I love this girl!! ❤️❤️ She really shined! ✨🌠🌟 I'm so proud of her. I admire her courage to try new things and put herself out there.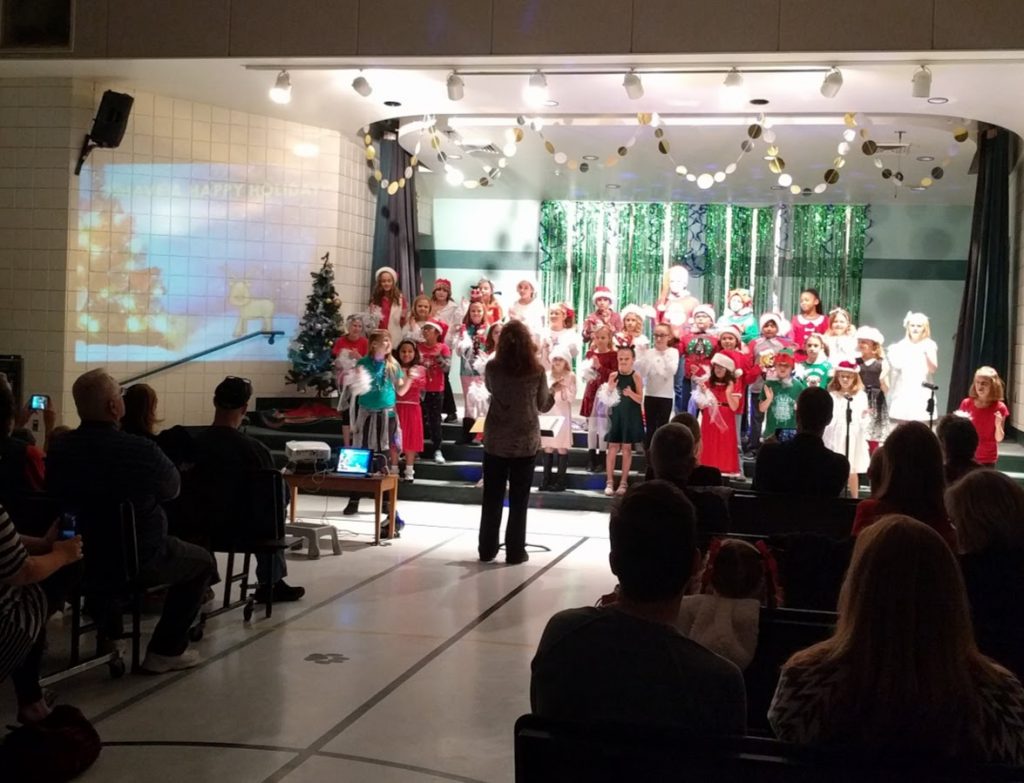 She's on the top row far left by the projected image.
Her and Emmy went in early before school one morning and recorded all the narrations for the program. That's them!!
She played the chimes for one of the songs. All those years of piano lessons paying off! 🙂
She helped build a snowman too! She's on the right of the snowman.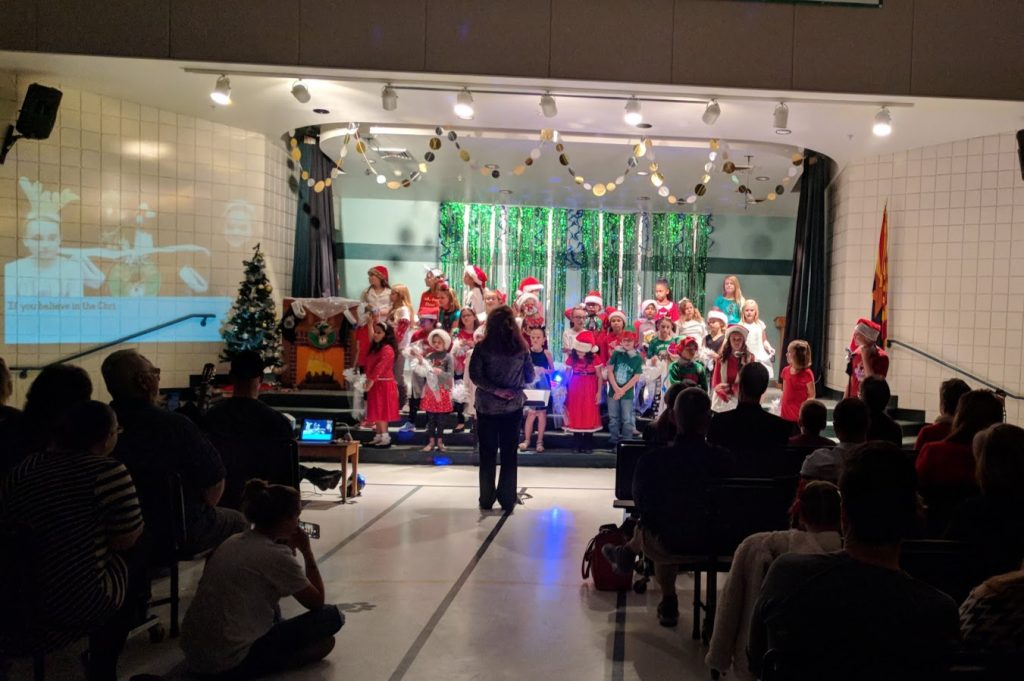 Right side of stage in the front -3rd from the right
And last but certainly not least…..in the song, "Believe" by Josh Groban, she sang a solo!!!! Oh my heart!!!! It was the most precious thing I've ever heard! She really has a pretty little voice!!!
I was beaming with pride over this girl! She is fearless!
Great show girls!!!