I Like To Lift Things Up And Put Them Down!!!
They guys have decided they want to get ripped this summer!!! 😛
No, but seriously, Walker has been taking weights in HS the past 2 years and he loves it. Jared has been looking for a way to get in better shape and so we decided to get a rack, bench and weights for them to work out together.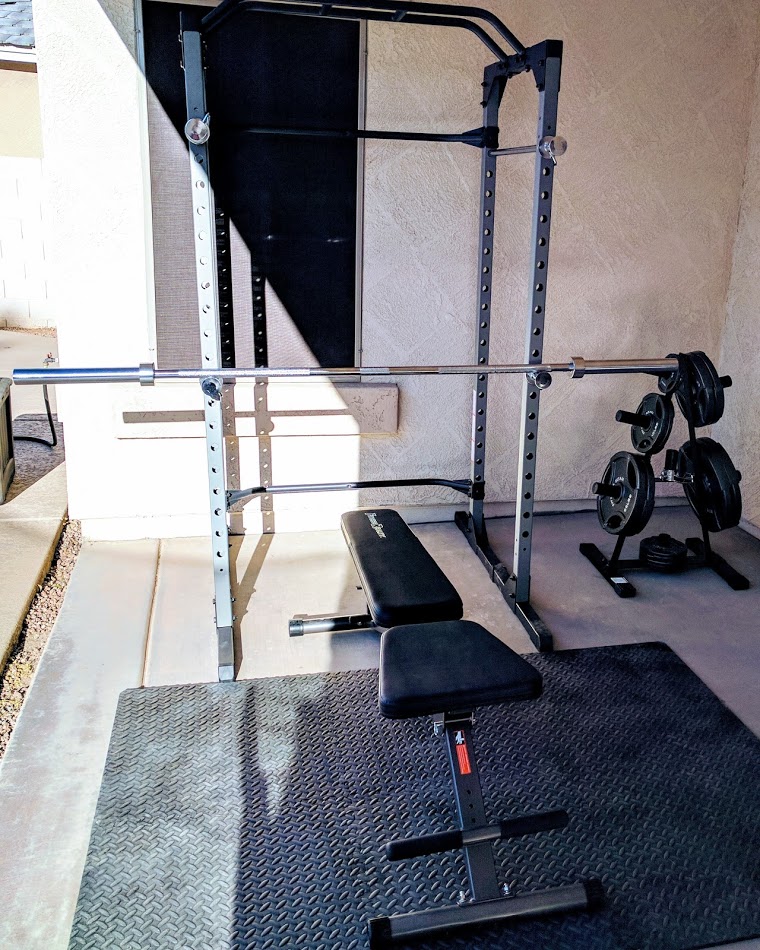 Eli will be taking weights with Walker next year. Walker pulled some strings with his coach and was able to get him in the class. Freshman don't typically take weights. I think it's really neat they will have at least one class together next year. This will help him get a jump start on the year too. 🙂
Watch out ladies…here comes the gun show!! LOL!