Gettin' Old Ins't For Sissies!
Monday morning Jared woke up in the worst pain of his life. He couldn't move his neck. He was pretty scared, which if you know him, he doesn't get worried too easily. So when he says it's bad…it's really bad!
Our chiropractor was out sick so I took him to the doctor. He ran some x-rays and they didn't show anything, so that is good news! He said the muscle is just really, really tight!
He prescribed him some muscle relaxers and rest. He took one right before bed and within minutes I found him like this. LOL!!! I think they worked! 😛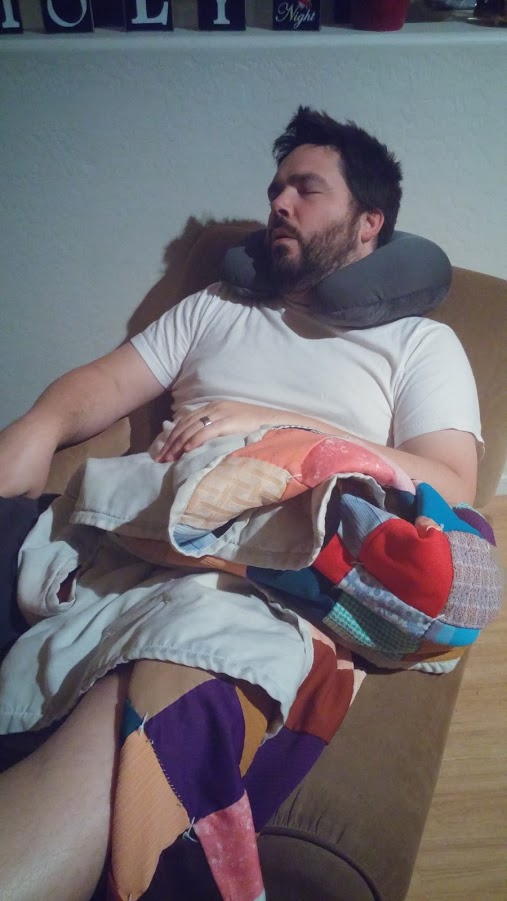 It's been a few days now and he's still pretty stiff. He went and saw the chiropractor on Tuesday and the myopractor yesterday. She actually thinks he sprained the muscle. She also said his hips were really out of adjustment. She recommended Epsom salt baths, lots of water, and Valerian root for the pain. This morning he woke up feeling much better. Still sore, but not acute pain like he was. Hopefully he's turned the corner with this. Poor guy!