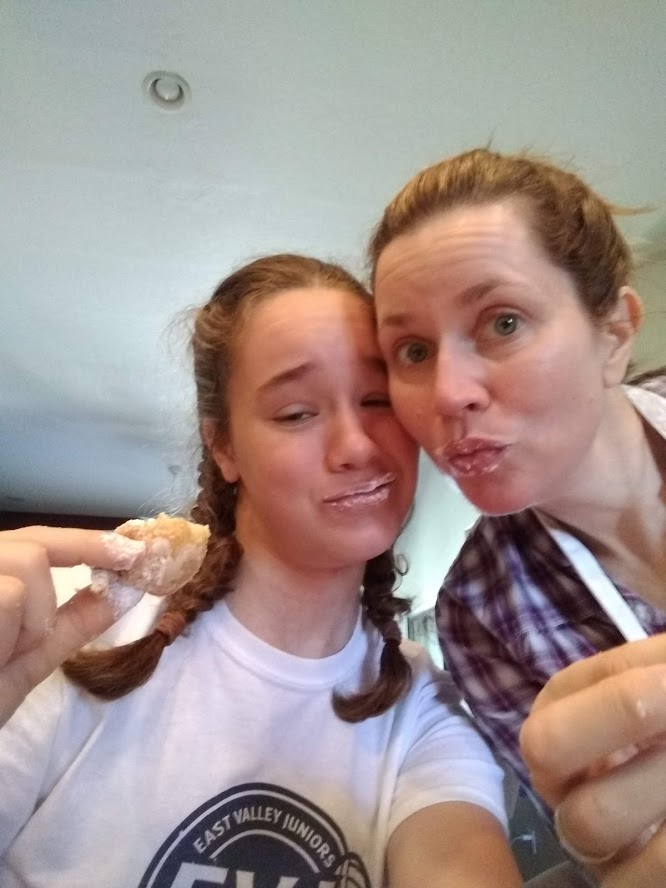 School Wrap Up & The Beginning of Summer!
We got the last batch of emails from the kid's schools to come collect and return any remaining outstanding items. Even though Eli can drive he asked me to take him. When your 17 year old high school son "wants" to spend time with you it makes you feel like a million bucks! Even if I did have to get up early. It was totally worth it! <3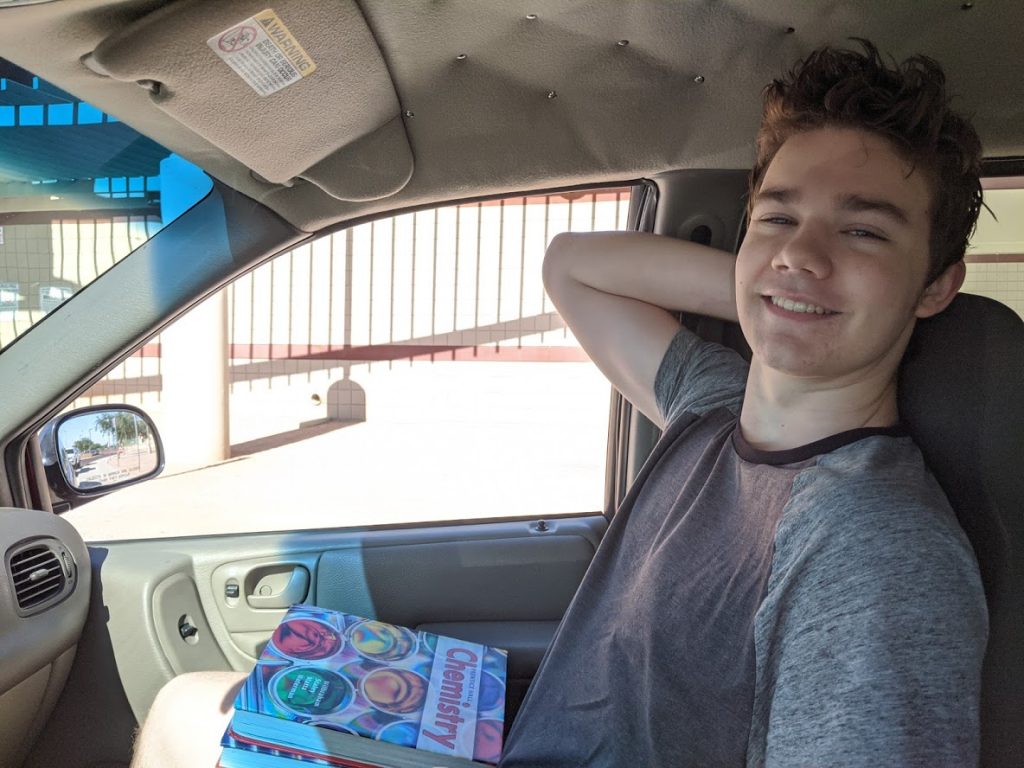 We had all sorts of maps to help us figure out what each school wanted each time they had a pick up/drop off day. For the most part it was organized and we got through the lines fairly quickly.
After Eli's school, I had to get him home quick so he could take one of his AP tests.
Then it was Alayna's turn…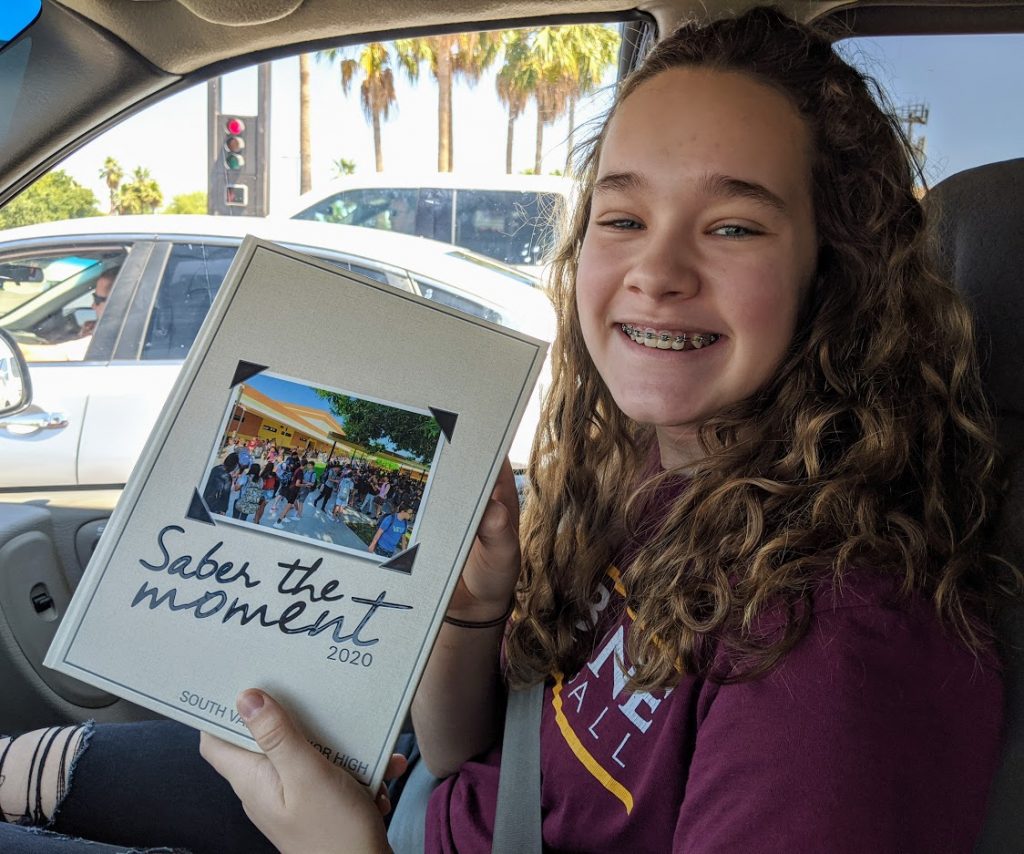 She was excited to pick up her yearbook. She was even more excited to see that she had made it in several pictures for volleyball. 🙂
The yearbook kids did an interview with her and it made the cut! <3
Both kids picked up their Golden Scholar Award. I'm one super proud mom! 💙🎉💜 It wasn't quite the same picking up their certificates in our car in a makeshift drive- thru at their schools instead of walking across the stage with applause, but that doesn't take away from how hard they worked! 👏👏
And with that, the school year was officially over and summer began! Alayna really knows how to ring in the summer fun! Hahaha!! She slept almost the entire day away! 😛
My hope is that we can make summer feel like summer and not just an extension of the last 2 months.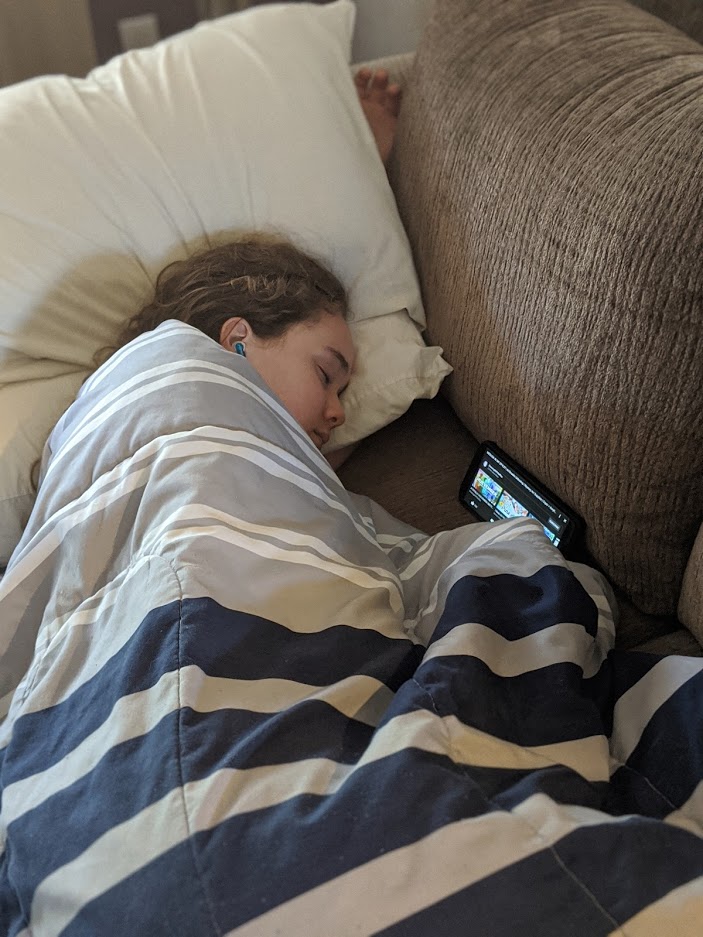 Our Ward Young Women and Primary Presidencies put as super cute ice cream delivery together for the kids!
Grateful for Sis. Wilson, Alex, and Sis. Westover!
They loved it! <3
Saturday, Alayna had her BFF Morgan over. They haven't seen each other in a long time! They swam, and swam, and swam! I'm pretty sure they were out there of 6+ hours! LOL!
Unfortunately, they forgot to reapply sunblock and they both got sunburned.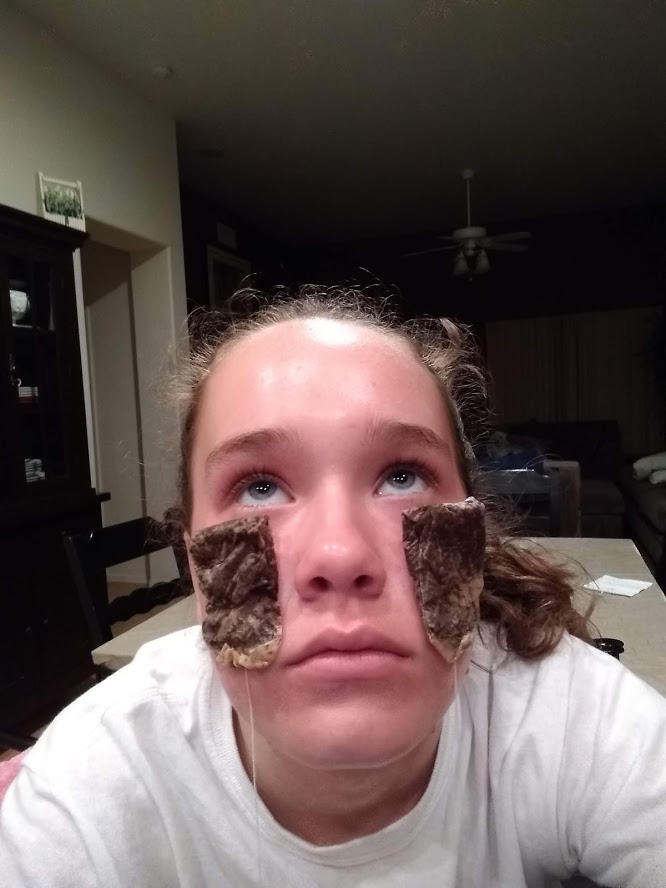 We were going to pick up some aloe vera on the way home from dropping Morgan off, but with COVID, all the store hours have changed and everything was closed. We googled some home remedies. Black tea tea bags (steeped in cool water and apply to skin) have tanic acid which helps soothe the skin. It really helped she said. 🙂 We did get some aloe vera the next morning.
Alayna has become my cooking buddy. We've been trying out all sorts of fun new recipes together. <3 Fried pickles was her idea and zeppoles were mine! They both turned out AMAZING!!!
Monday was Memorial Day and we grilled burgers and stuffed ourselves silly. Brynne came over and helped Alayna work on her mural again. I don't know which has more paint…the girls or the walls. LOL!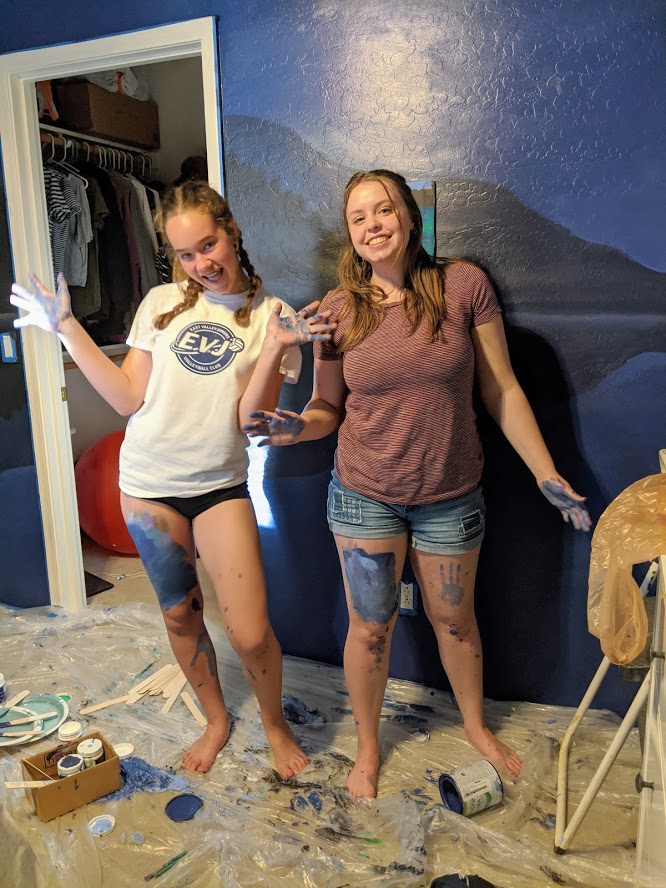 The lighting in her room isn't great. It's REALLY hard to get a good photo of what it looks like. This is how it looked as of that day. Alayna is still fine tuning it, adding little things here and there, and trying to get it "just so". She's a perfectionist artist which I think is an oxymoron but it's who she is! LOL! One day she'll be done….Haha!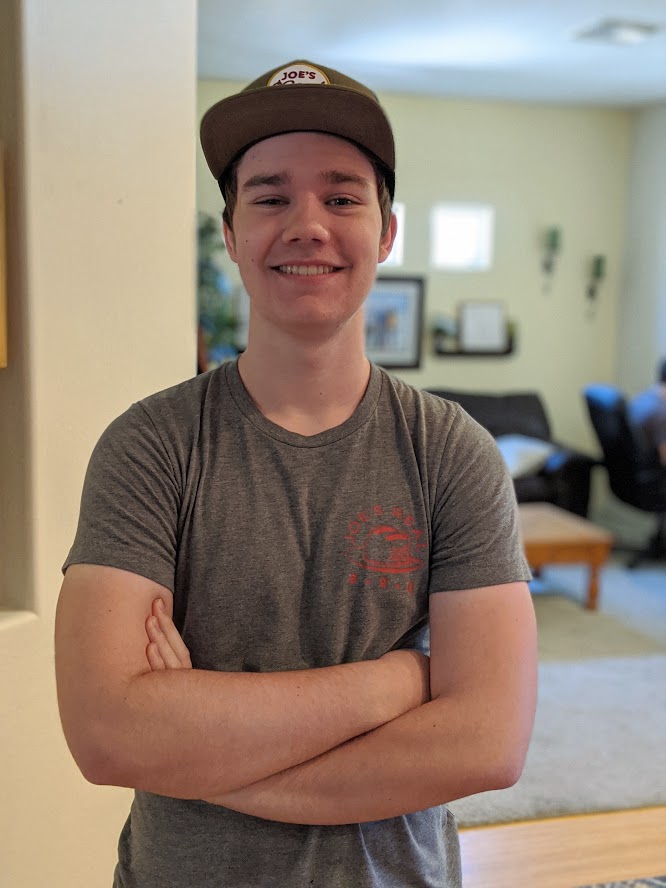 Eli got some GREAT news!! A few days ago he got a call from Joe's asking him if he wanted his job back! He was so excited and of course the answer was YES! They asked him to start Monday (Memorial Day).
They still don't have the dining room open for eating but you can go in and wait for the order you placed either online or over the phone or you can drive up curbside and they will bring it to your car (wearing masks and gloves of course, as well as getting their temperature taken before their shift starts). They haven't hired everyone back yet. They kept a few "old timers" (employees who've worked there for years and years) they started back a week or so ago. This week they brought back a few of the newer employees, Eli included!!
I am SO incredibly proud of him!!! He is a really hard worker. He's extremely smart. He's reliable. He makes people laugh. And he's wicked fast and can multitask like crazy! I know all these qualities attributed to him getting in the 1st round of call-backs. I'm so happy for him! <3 Congratulations on your 2nd 1st Day Eli! LOL!!
My friend posted this meme the other day and I love BBC movies and British/English time period shows. This cracked me up!!! LOL!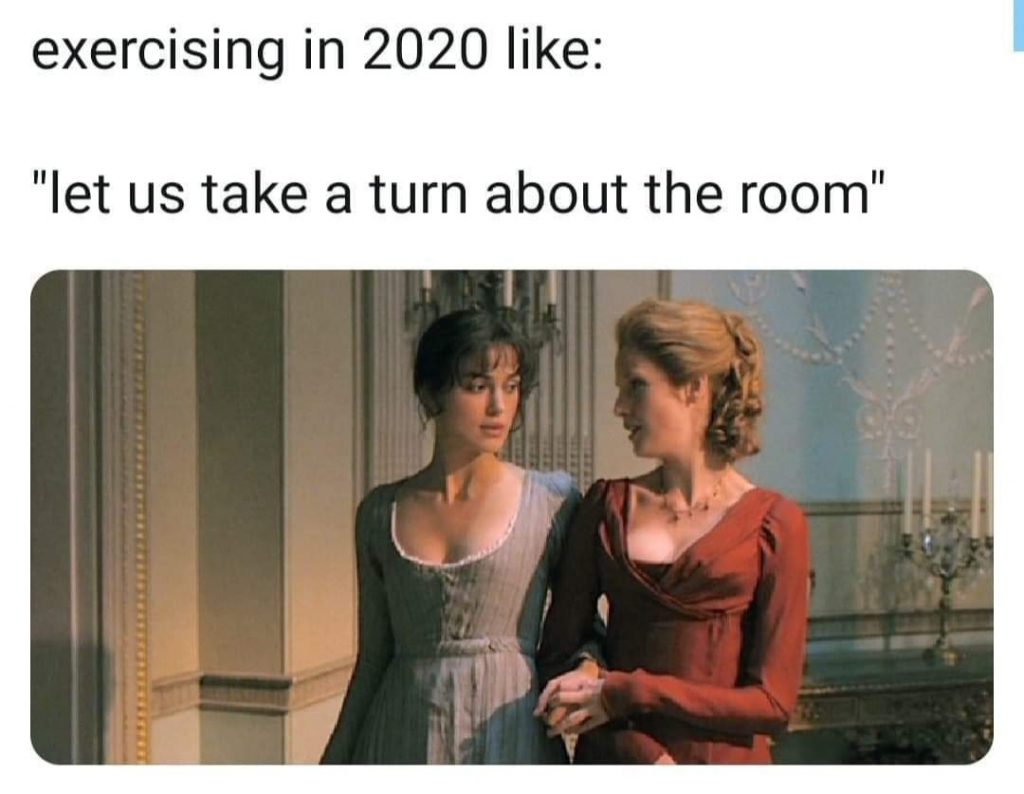 That wraps up this week!