Since Jared's 40th bday wasn't all he had hoped for with celebrating early because I was going to be at Girls Camp, and then ending up in the hospital and still being there on his actual bday, I didn't want Father's Day to be a bummer too.
I was chatting with my wonderful friend Chris Packard and told her how I needed a plan for Father's Day but I have been leery about driving still and I just didn't have the gumption yet to wrap my head around shopping.
She came to the rescue and got me a few groceries so I could make Jared a couple of yummy meals and then she went above and beyond and make the Coconut Tres Leches Trifle Cake I had made for her son's wedding, for Jared!! He had been begging me to make it. I told him when I get to feeling better I would. It takes a while to make and standing and baking in the kitchen all morning was a little more than I could handle. She knew he was hoping for it and she made his wish come true! Actually, both of ours!! 😛
We actually hatched a plan and I had Jared take the boys to a movie so he would be out of the house while she delivered all of the goodies the day before. He had no idea! It was perfect!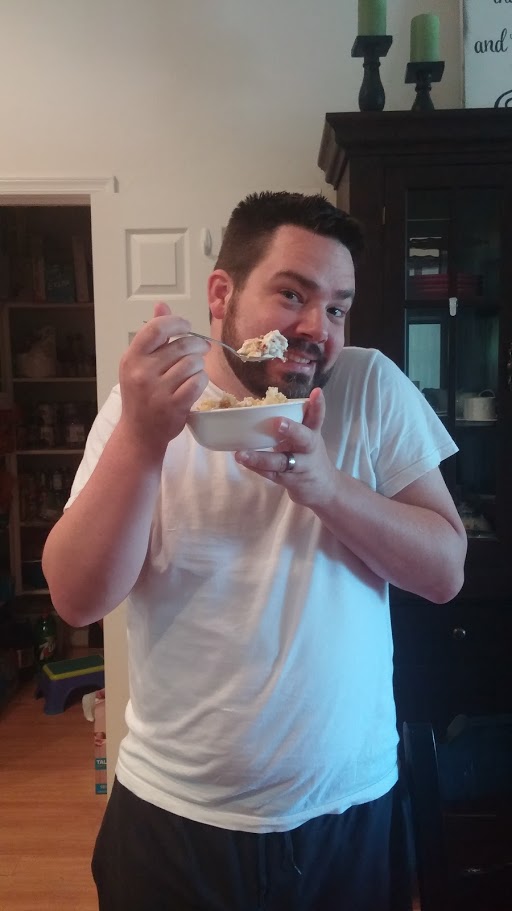 Jared absolutely LOVED it!!! I'm so grateful for Chris and all of her help! I couldn't have made his Father's Day as great without her!
Happy Father's Day Honey!!! <3