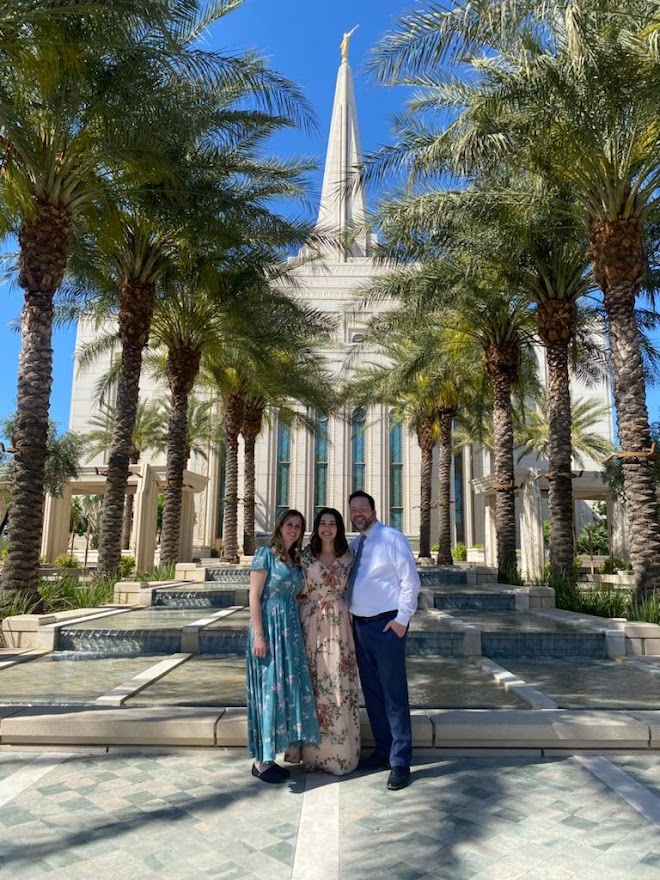 Sometimes I don't post things because they aren't an entire post worth of writing. But this month had several things I didn't want to forget about so I decided to do a little odds and ends post. 🙂
One of my old Mia Maids went though the temple this month to receive her endowment. I can't believe she's 19 already! She invited Jared and I to attend. It was such a special day!
I think of Ashley as like one of my own children. Eli has a group of friends that he's stayed close with since high school and each one of them practically lived here. Now as they are heading out into the world, I can't help but feel one of my own little chicks is leaving the nest.
Tanner has been out on his mission for about 7 months now and it's been so much fun reading his emails every week.
Ashley, has the biggest heart and I adore her! She will be serving a mission in Brazil, in the Sao Paulo temple visitors center, for the Church of Jesus Christ of Latter-day Saints. She will learn Portuguese! She's going to be a wonderful missionary!
Now to totally change the mood. LOL!

I took Sammy on a little fieldtrip. He's getting really bad separation anxiety when we leave the house. He's in his senior years and his health is declining. He'd been whimpering before I had to leave to pick Alayna up from school so I decided to bring him along. 🙂
I think Alayna was just as happy about it!!

Speaking of Alayna…She made it to 4th place out of the entire school (for girls) for the Broad Jump!!! She also was recorded as breaking the school record for the women's Pro-Agility!!
She was blown away and didn't quite believe it. Coach Cornell asked her about it later and asked her if she thought that was her 'real time'. She didn't quite understand what he meant by that since she just told the person recording times what the teacher timed her at. To make a long story short there was some uncertainty from Coach Cornell about the teacher who performed the test…either the length that was ran and or the person timing. So he asked her if she'd be ok with re-testing. She said, Sure!
A few days later she hears from her friends who are Coach Cornell's basketball weights class that he was hyping Alayna up and raving about how awesome she is and can they believe what a fast time she got?!
Alayna was like, "What is he doing to me?!!? This is so nerve wracking! I don't know why he's bragging about me when he's not convinced the time I got is legit!!!"
So her plan was to try avoid him at all costs until the end of the school year. Hahahaha!!! But it didn't work.
Last week he retested her and she texted us…
"Guess who retested and guess who got .6 seconds slower. 😊🔪
4.8 is my final time. So I'm going down. And he retested the other girls too. And they got faster than me."
Turns out the people who tested her the first time HALFED the actual distance they were supposed to run. She was so disappointed. And now has to face all those boys he was hyping her up to. Poor girl! LOL!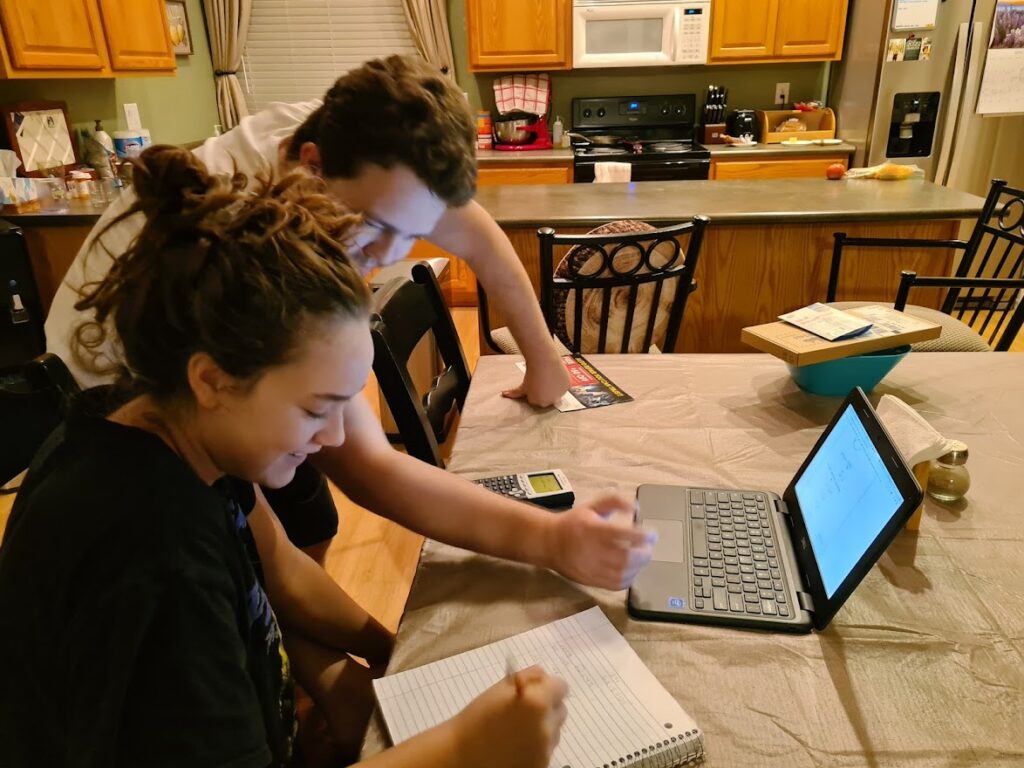 Walker has been tutoring students all year. Alayna had some math homework she didn't understand and had been fretting over for hours. She finally came out of her room and told me and I turned to her and said, "You do realize your brother is a professional tutor and can help you with this right!?!" (SMH)
So she sheepishly asked him for some help and after 5 minutes was able to understand what she was stressing out over in her room for hours. LOL! Kids….
BTW- Walker is a gifted teacher!!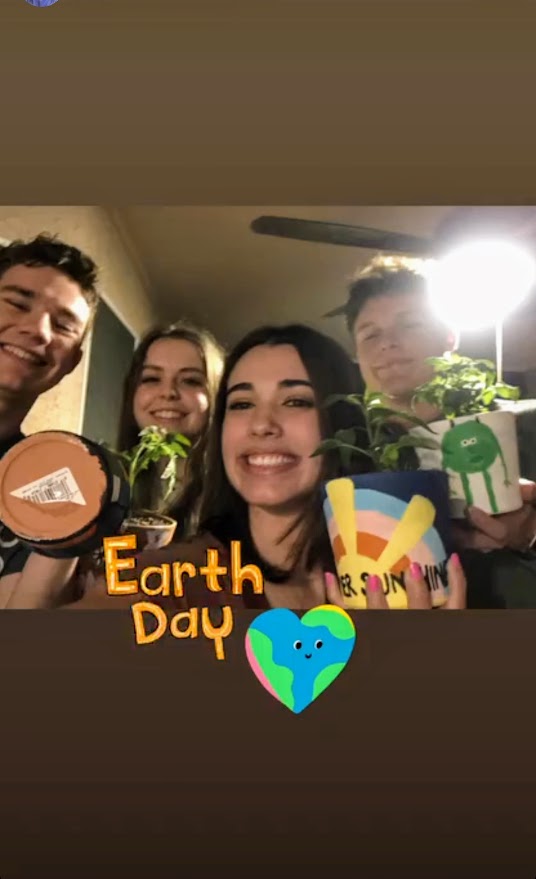 Eli and his friends celebrating Earth Day. 😛
This pic of the boys cracked me up! Do you think they are related???? Hahaha!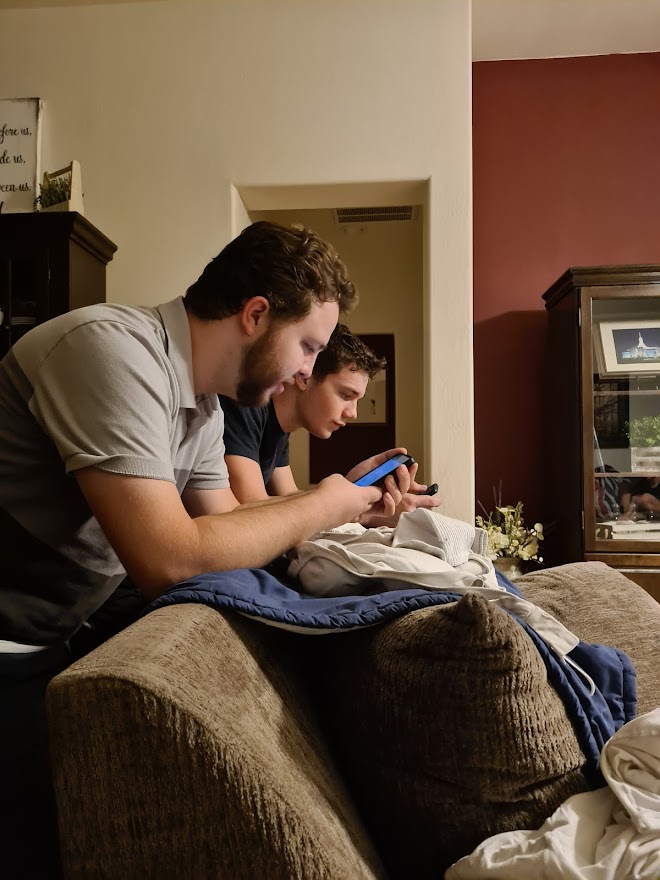 This view of Eli has been standard this year. He has to take that gallon water jug to AFROTC every day. It takes forever to fill up and he's mastered the tilt-hands free-knee hold! Hahaha!!!
Laughing so hard they're crying! <3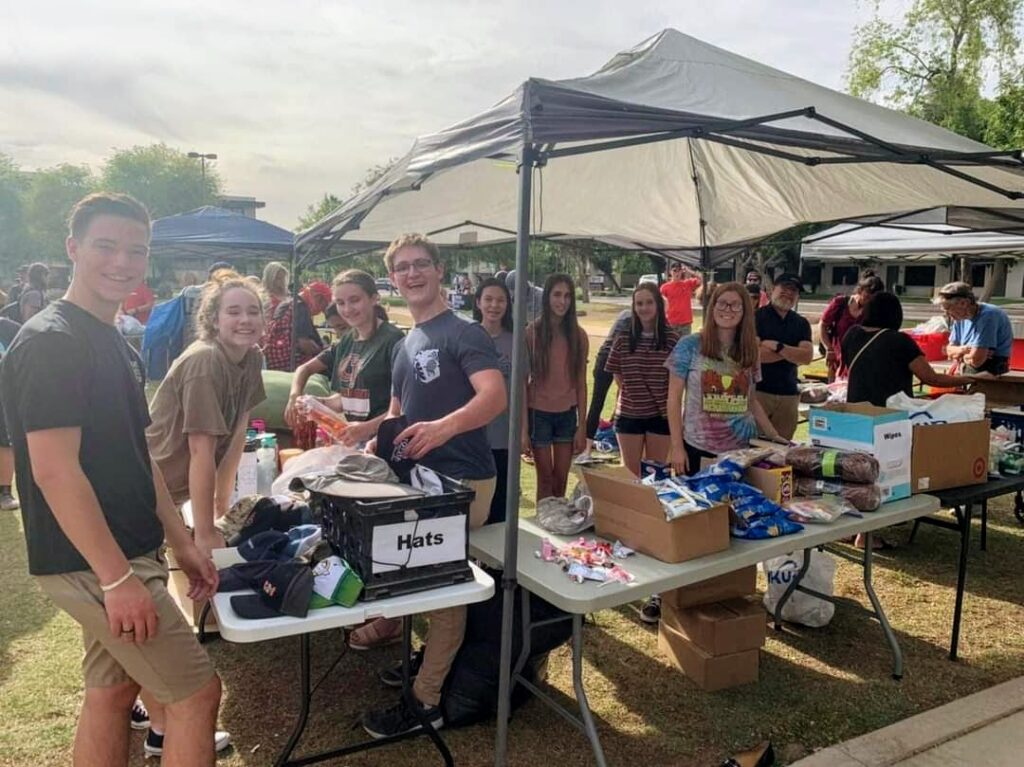 The Young Women and Young Men in the Ward went to serve at the Aris Foundation! <3
And back to Sammy who has been hurting himself by accident. When we all get home he gets overly excited and his little heart can't take it. He hyperventilates and runs into things because he can't really see very well. Jared had to give him a little extra love to make him feel better. <3