Today I gave Alayna her very 1st sewing lesson. We were looking for something fun to do since the kids had the day off for President's Day, and this fit the bill just right!
Since she's only 6 years old we started very basic. A small little pillow for her dollies! 🙂
She went through my giant bin of scrap fabric and picked the perfect print. We cut out the shape and I showed her how to weave the needle in and out like a worm. Before long she had her project finished!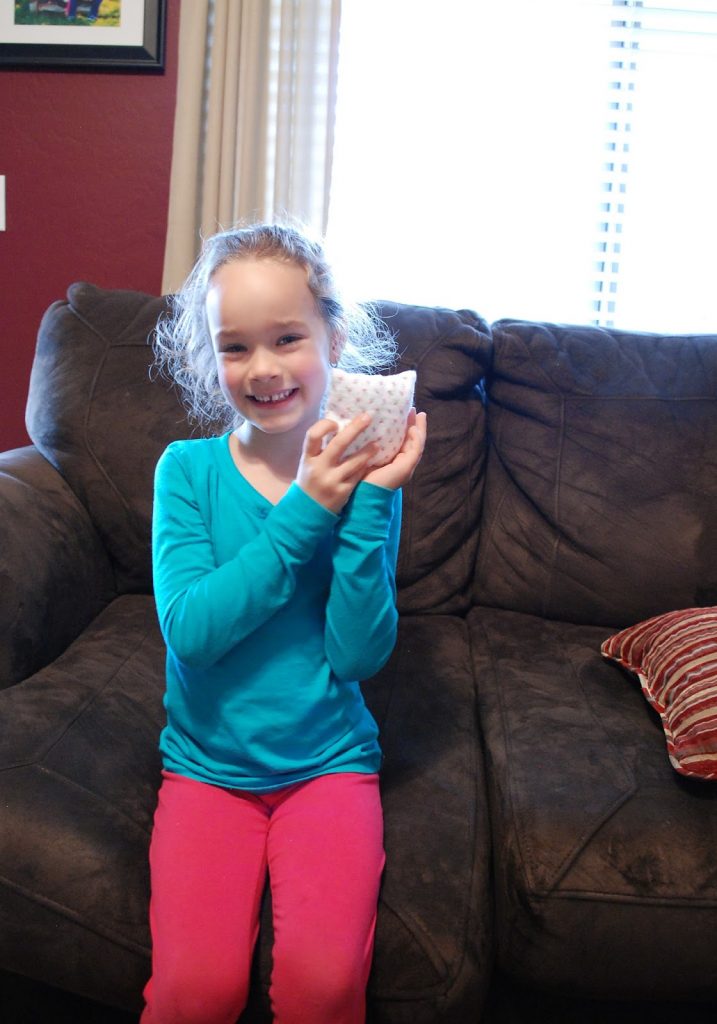 She was so proud of herself and how cute it turned out!
Merida was thrilled too and had to take a nap to give her final approval! 😛
Way to go Sweet Pea! Your 1st pillow is beautiful and cozy! 😀