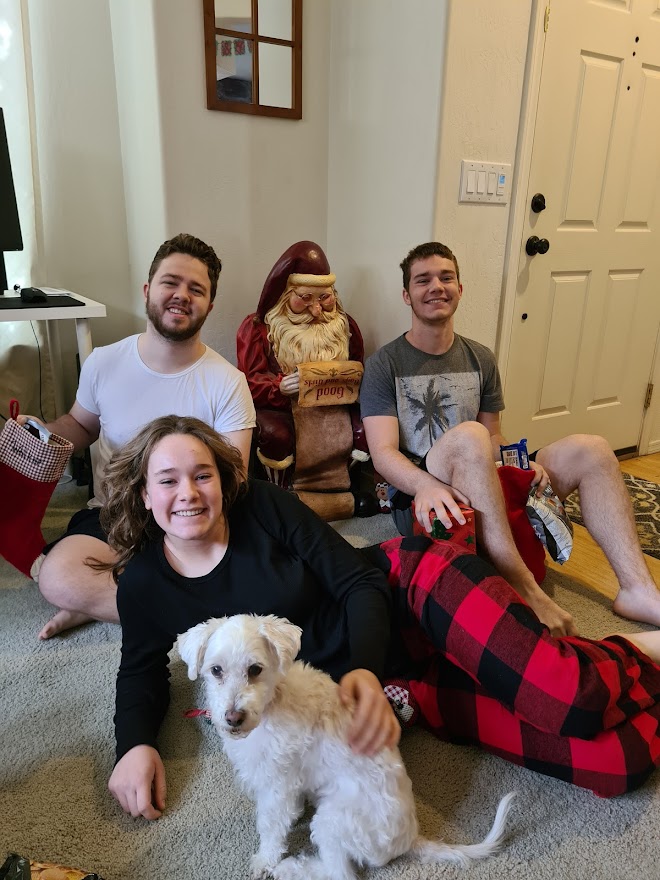 It's traditions for the kids to pose Christmas morning next to our Santa. However, two out of three of them are now adults and so it's tricky to get them all in together. LOL!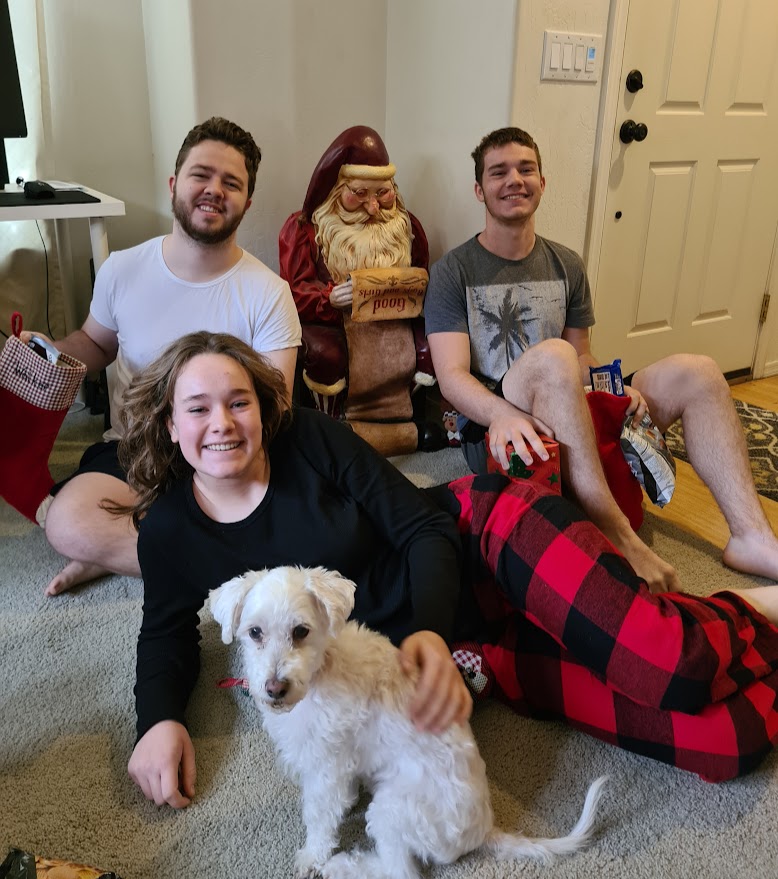 The kids slept in super late. We didn't even start opening gifts until noon!!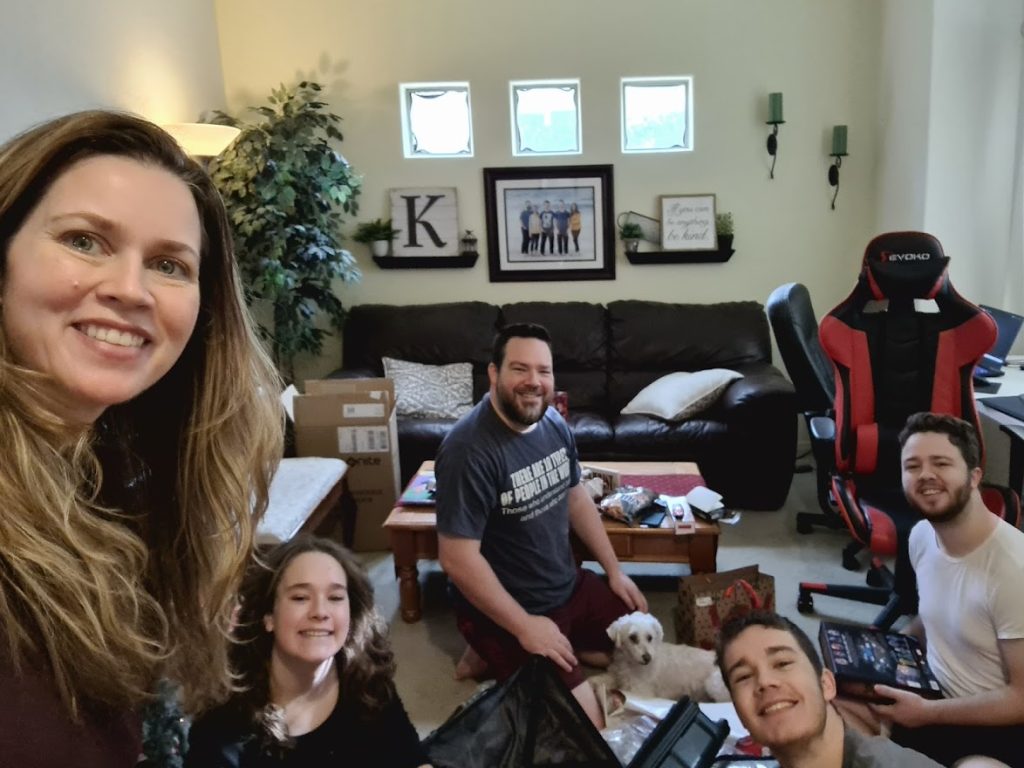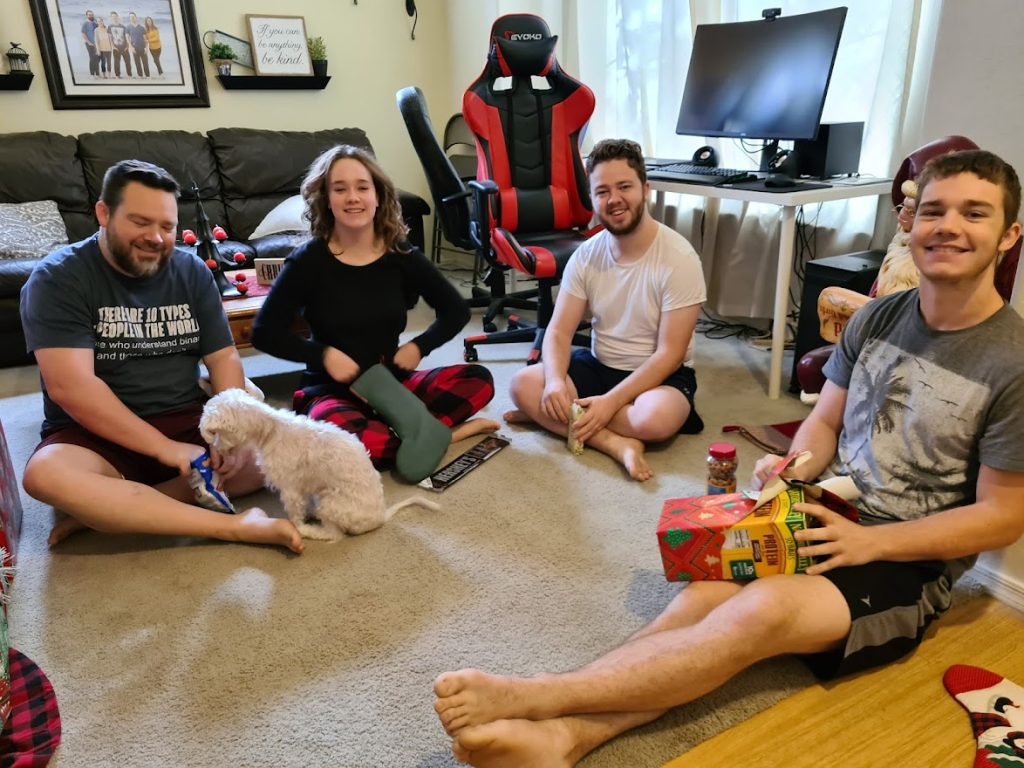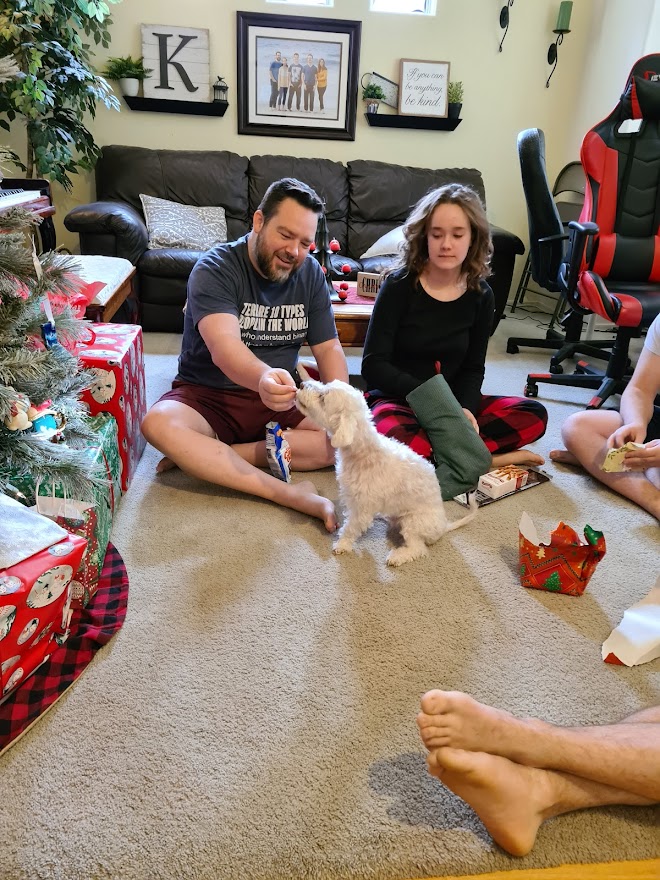 We weren't sure Sammy was going to make it to see another Christmas with us at the beginning of the year. His health has been declining. But we are sure happy he did. Santa thought he deserved extra treats for being so good even though he can't really see, hear, has dementia, and he gets these zaps that look like he's being electrocuted occasionally. The vet doesn't know what's causing it. Poor pup he's a trooper!!!!!
Alayna usually asks for gifts instead of money. Santa really helped mom and dad out getting her her very own carry-on suitcase for her volleyball trips coming up!
Dad loves his treats too! Sammy looks like he wants Dad to share. hahaha!
Alayna heard Eli say he was frustrated with his old lunchbox for school. He's so active and busy and he comes home RAVENOUS because his lunchbox is too small and he can't fit enough food in it. So Alayna found this one that collapses/folds down so as he takes things out it doesn't take up as much space in his backpack. She was very proud of it and Eli loved it!!
Eli got Brynne a constellation of the sky in Gilbert as it was on the day they started dating. Isn't that cool? A really unique gift!
Walker LOVES board games and Alayna got him this one. He mostly asked for money this year. Being a Senior in college he's trying to pay for school. 😛 College is expensive!!
Jared got me an instant pot. (We actually ended up returning this one and getting the one that is an air fryer too.) I'm excited to try it out. Alayna got me M&M's (I've been a little obsessed with them recently) and a cute snowman mug.
We had Christmas dinner that evening together. We hung out, played games and watched movies. I love having my family all together.
Merry Christmas!!!