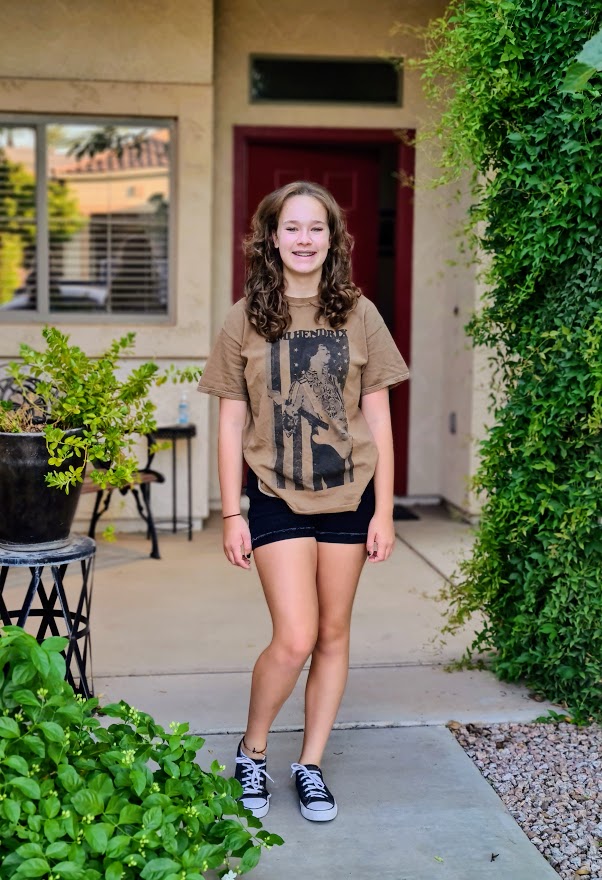 Our baby is starting her Freshman year of High School! 💚🧡
Where does the time go? She's our last one!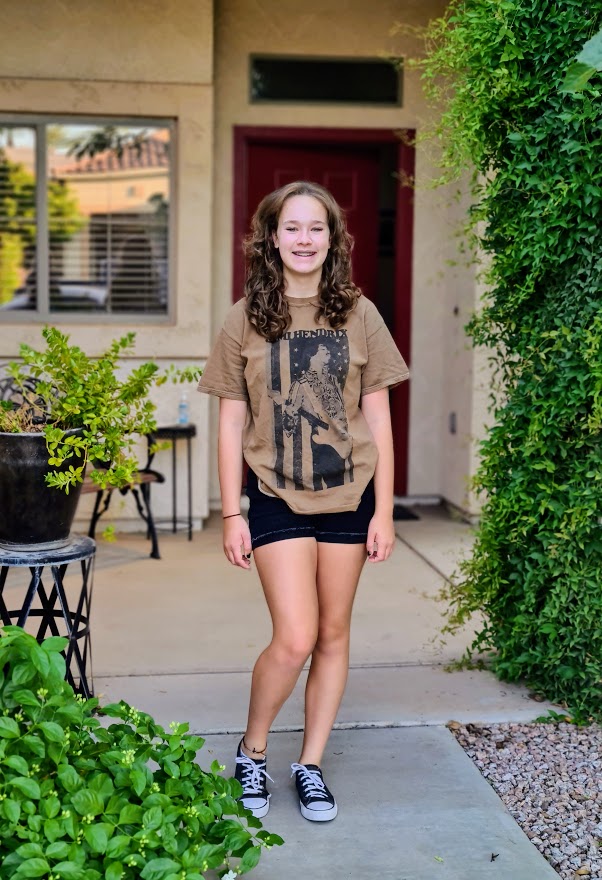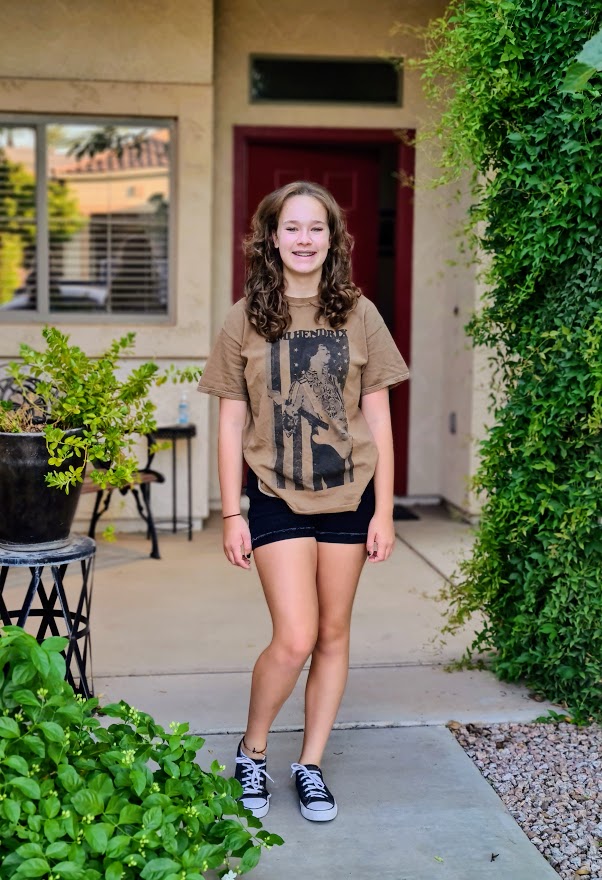 This morning started out a bit rough. She set her alarm for PM instead of AM. I went in to check on her about 10 minutes before we needed to leave and she was still zonked out in her bed! LOL!
I rattled her awake and she flew around the house and miraculously we left on time! This must be some kind of record for a teenage girl to get ready and out the door. I'm very impressed! And as you can see…there was even enough time for a quick pic! 😛
Jared and I picked her up from school and she was spilling story after story of her day. Some were about her actual classes, and getting a "little" lost, and what friends she had which class with, but most of what she couldn't contain her excitement about was about the volleyball open gym after school. (Big surprise there! LOL!) Apparently she had a REALLY great practice and got a lot of positive feedback from all of the coaches! She has her heart set on making Varsity as a Freshman. I love that she sets BIG goals for herself! <3
We let her choose where to go for dinner and she picked Texas Roadhouse and I wasn't mad about it. 😛 I was craving some warm rolls and cinnamon butter. She continued to chat us up the whole time and and we just soaked it all in. We ran over to the store to grab a few supplies she needed for school and then hit Dairy Queen on the way home. It was a great evening!
We love that girl!