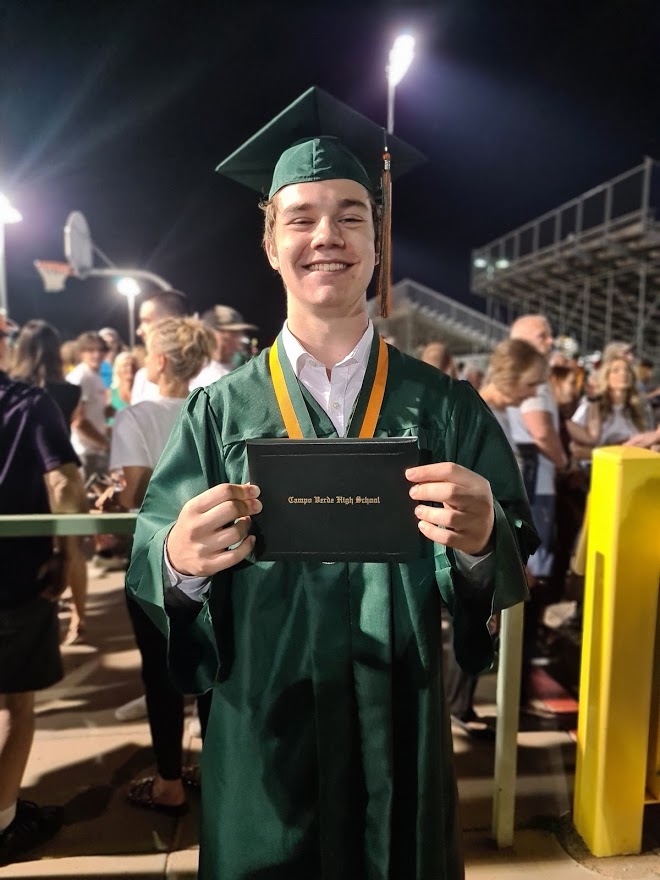 The day finally arrived!! Eli's graduation day! And keeping with this bizarre year we were only allowed 6 tickets to attend and they live streamed the ceremony for family and friends that couldn't be there. That part was actually pretty nice and I hope they keep that in the coming years. It was nice to have Eli's Mamaw and Pampa in Texas and his Grandma and Grandpa Morrison watch from home.
We learned our lesson from Walker's graduation 3 years ago to arrive early to get seats on the shady side of the stadium. But even with arriving early and limited number of guests we still 'barely' squeezed in!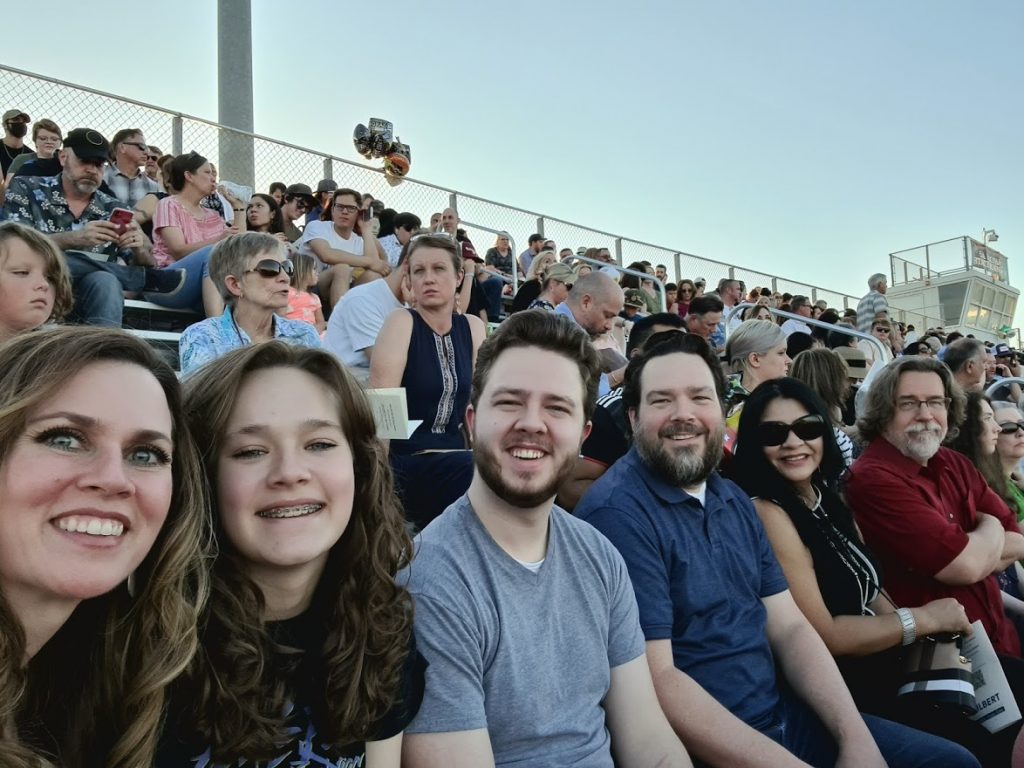 Jeff and Bea came out to support Eli. That was so nice of them to be there for him!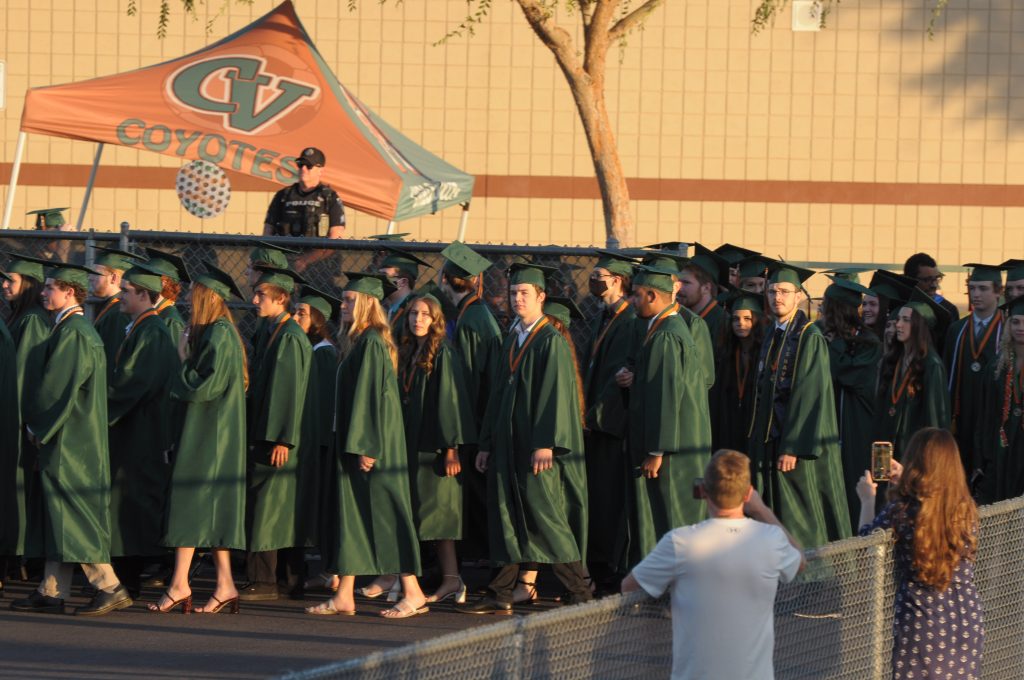 The graduates started walking in and a miracle happened! My kid was out in front! If you have followed along with us over the years you know that my kids are always in the back blocked by 10 heads and I can maybe see the top of an eyebrow. Haha! This made my day!!!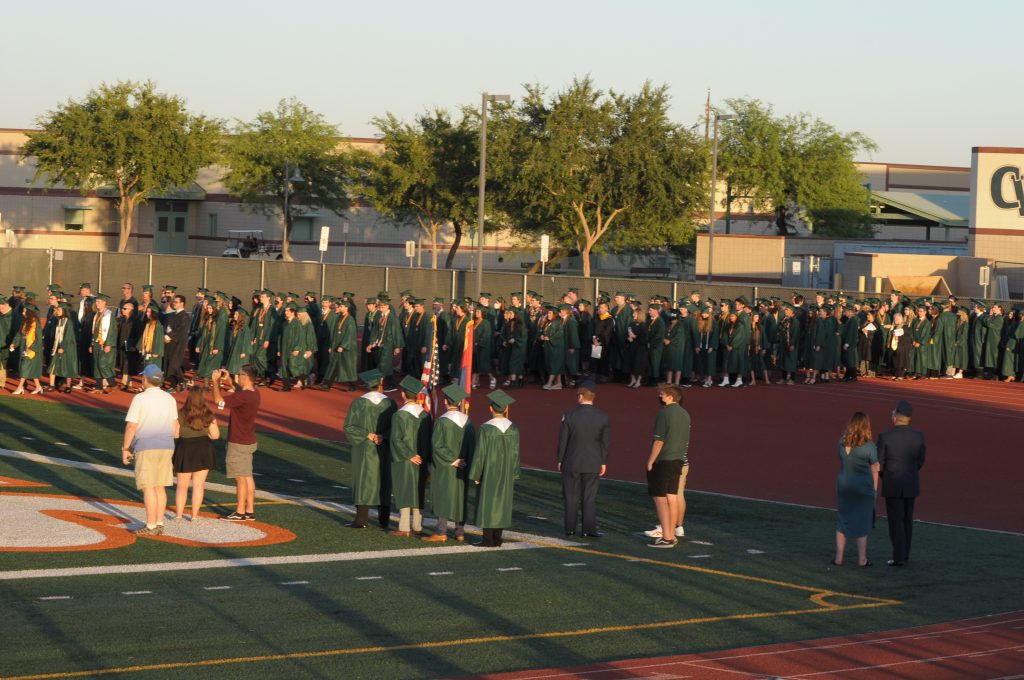 There he is again….looking for us. I love it!
We were sitting much further back than we did at Walker's and even though I brought my zoom lens, I had to zoom so tight, all the images came out blurry. Bummer! :/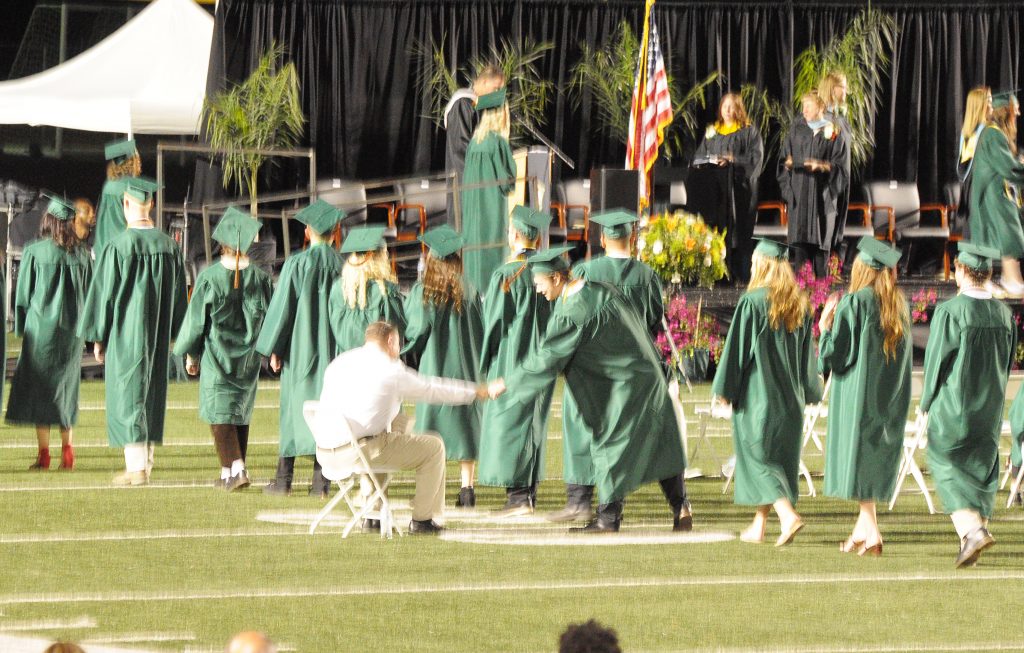 I'm so happy I caught this (blurry) moment! Coach Cornell spotted Eli in the line and gave him a fist bump! Coach has had a huge impact on Eli in High School. He taught him about life, family, country, taking care of his physical and mental health and he cheered him on like you wouldn't believe as he pushed himself to his limits for his AFROTC test!!! He thinks the world of Eli and the feeling goes both ways. Having people like this in your child's life means everything. So grateful for Coach and all that he did for our son. Eli will always remember him.
The big moment arrived and they called his name and he walked across the stage!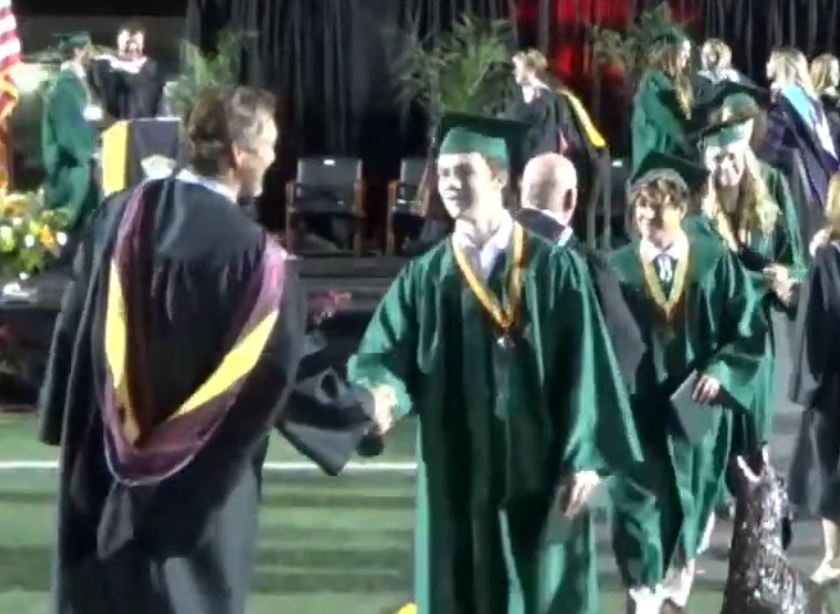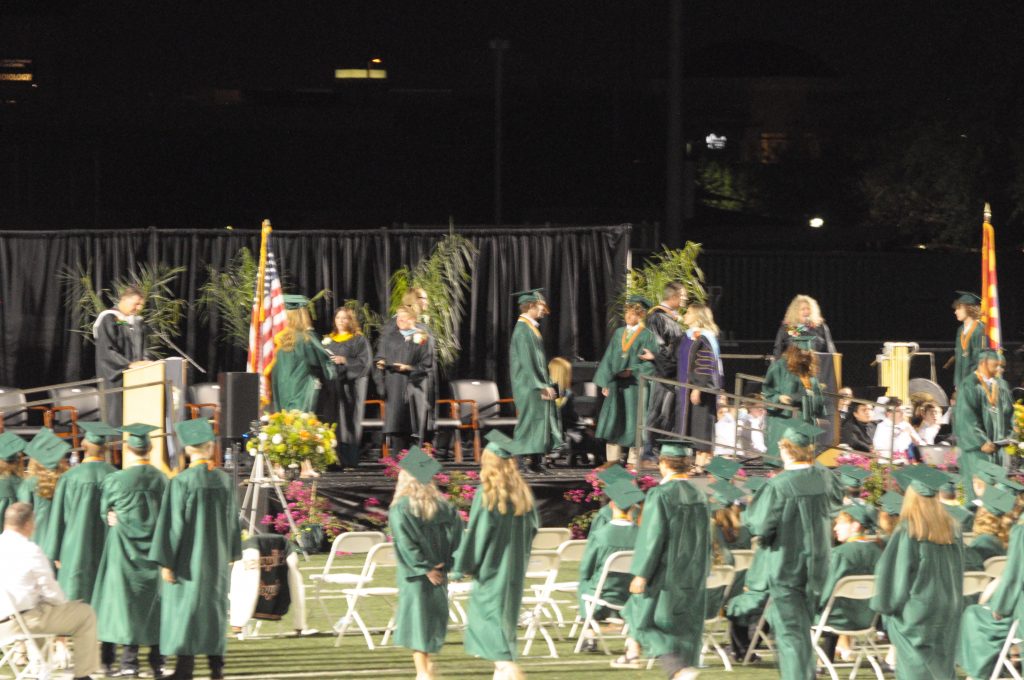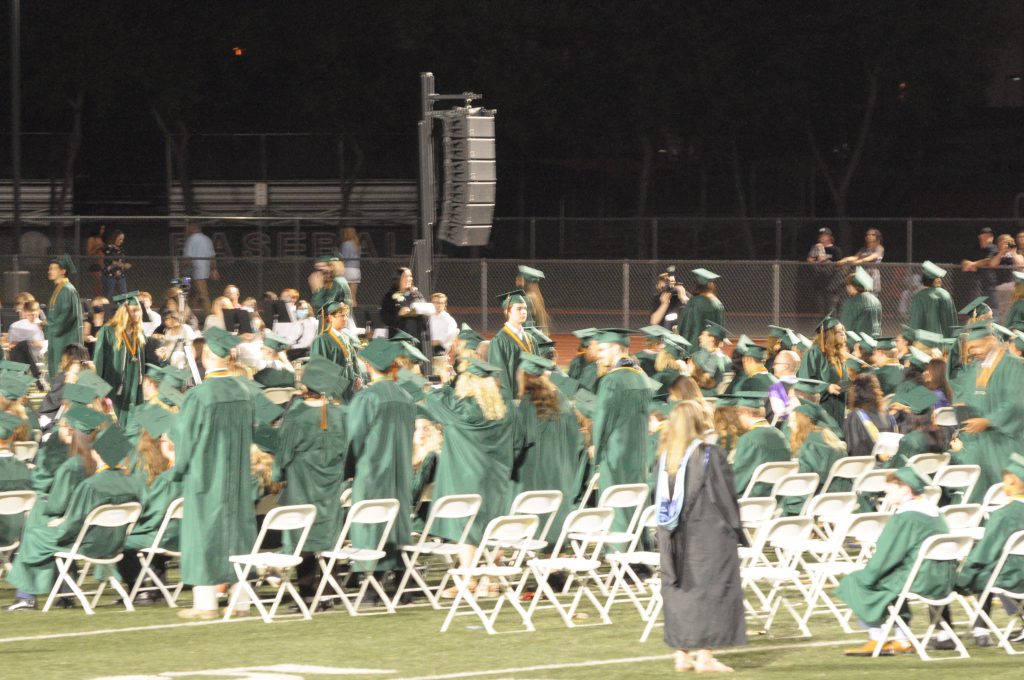 And just like that 13 years of hard work, homework, parent teacher conferences, assemblies, field trips, band concerts, some sleepless nights, and even a pandemic, it's over!
I can't express enough how incredibly proud I am of Eli. He's one of the hardest working, smartest, funniest people I know! I know he's going to go far in life. His drive and focus for reaching any goal he sets for himself is amazing to witness. He's not a quitter. He is always looking for ways to learn and grow and how to do things in a more efficient way. He's got an incredible mind for puzzles and problem solving. He's a natural born leader and people look up to him and respect him. He stands up for what he believes in and isn't afraid to speak up when necessary. I'm so grateful to be his mom and watch him as he enters this next chapter of his life. It's going to be fun!!!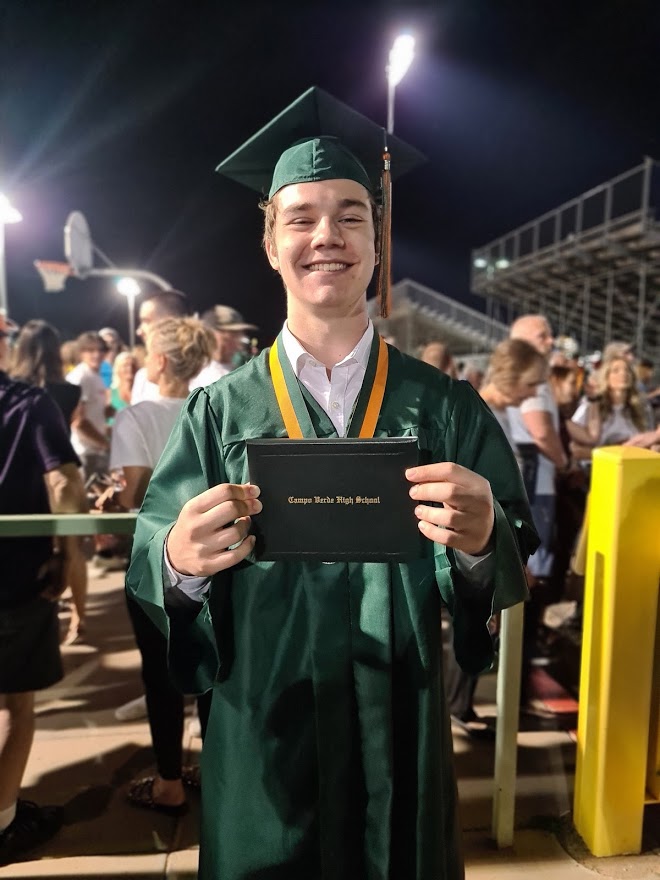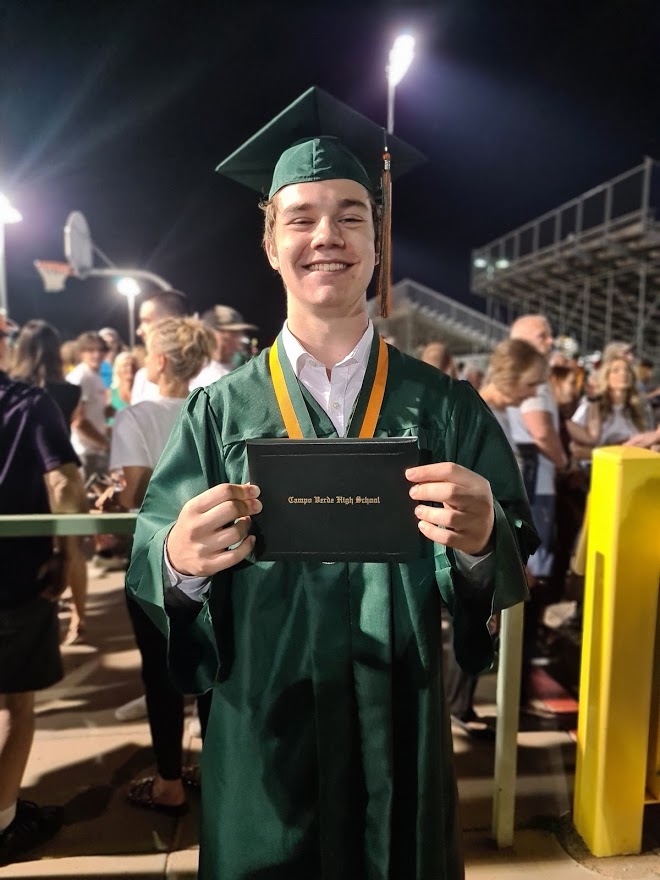 He did it! He's a graduate!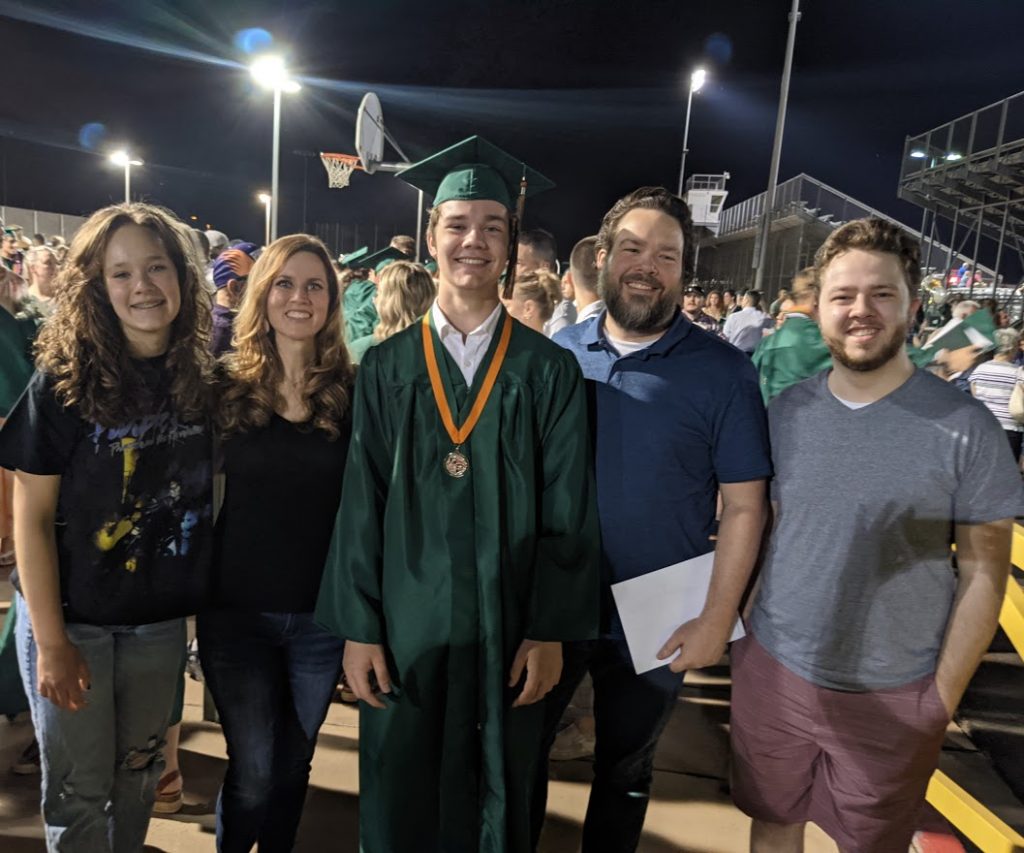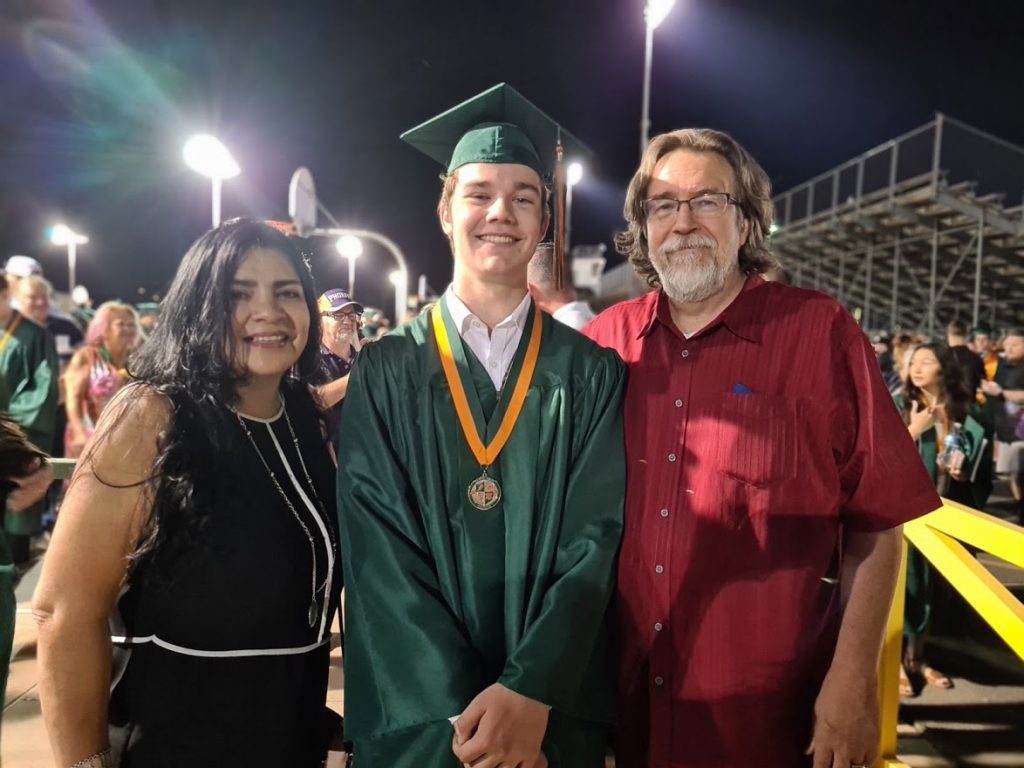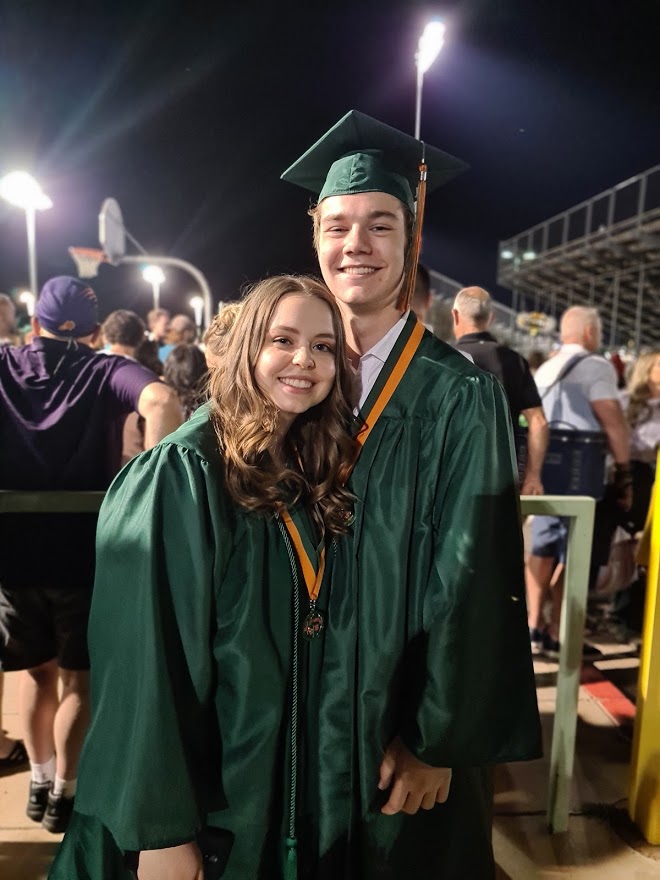 His girlfriend since 8th grade, Brynne, also graduated. 🙂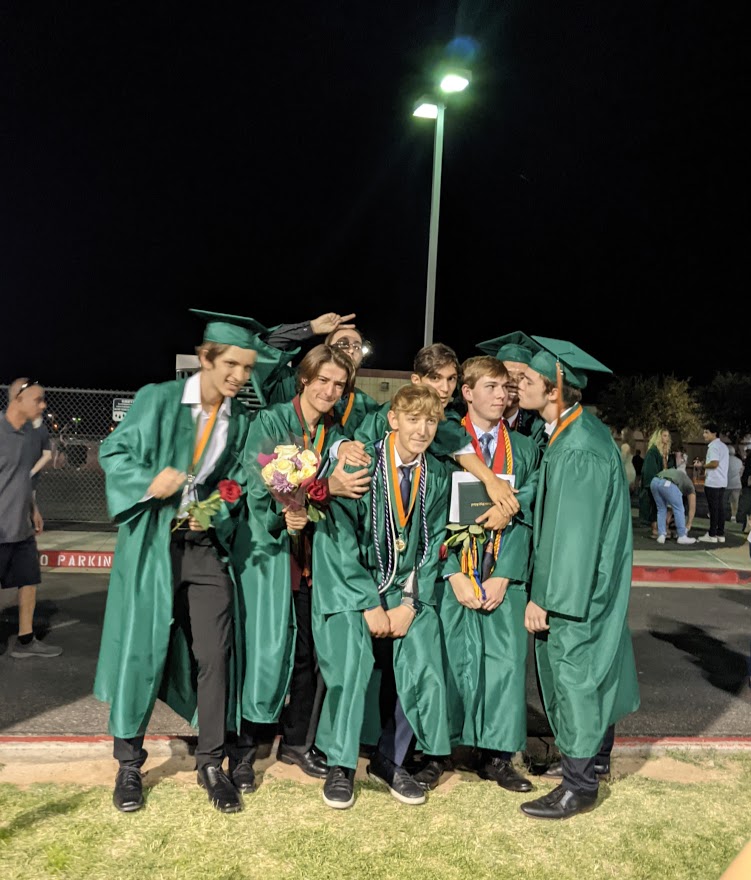 Some of his buddies. 🙂
After the ceremony we all came back to the house for presents and desserts.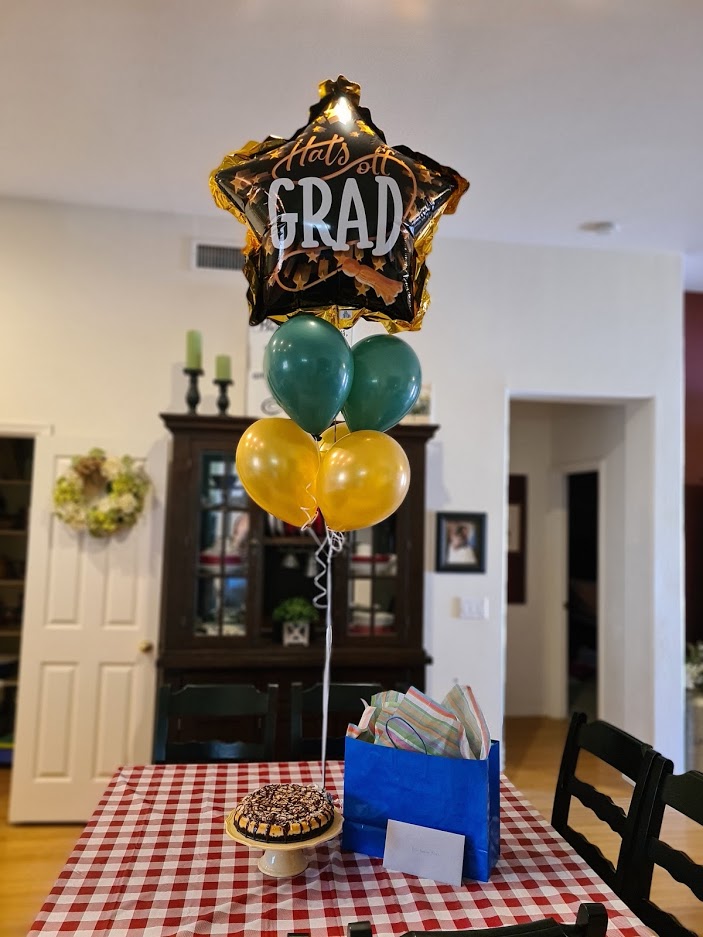 Eli requested I make an almond joy cheesecake. That was a new one for me. 😛 We had pies as well.
He didn't stick around too long. There were parties to go to and friends to see. It was special night!
Congratulations Eli!!!!!
ASU here he comes!