This school year has been cRaZY and we wanted to celebrate these 3 kids for handling all of it so well. They went from online, to hybrid, to online, back to hybrid, and then finally in person. I know for a fact I wouldn't have been able to keep up with everything if I was in their shoes. Not only did they keep up they excelled! Walker made the Dean's List and Eli and Alayna earned their Golden Scholar Awards! I mean…I'm REALLY amazed and proud of them!
We decided to treat them to their favorite place, The Melting Pot!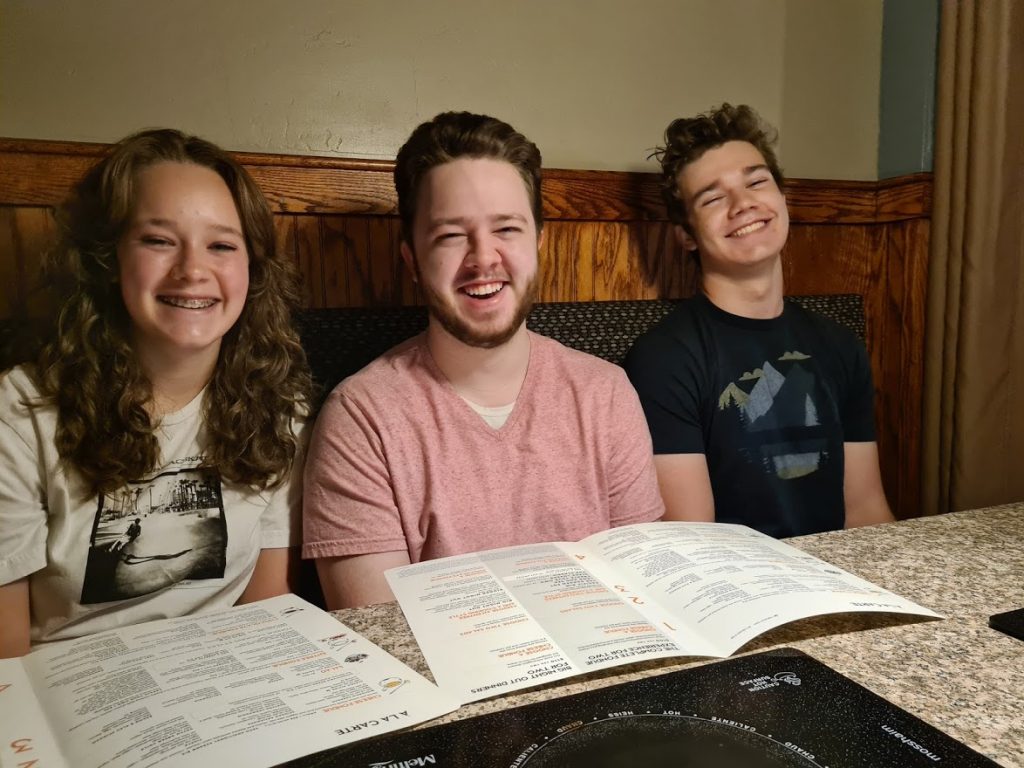 It was fun having our family crowded in the booth with the curtains drawn closed and having their undivided attention. This doesn't happen very often! It was good conversation, delicious food, and making memories together. It was a perfect evening!