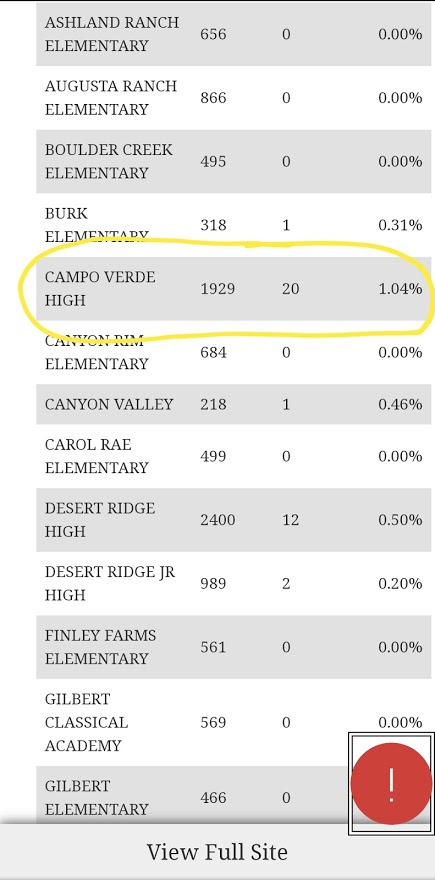 We've been getting emails from the schools like the one below. We got this one first from Alayna's school.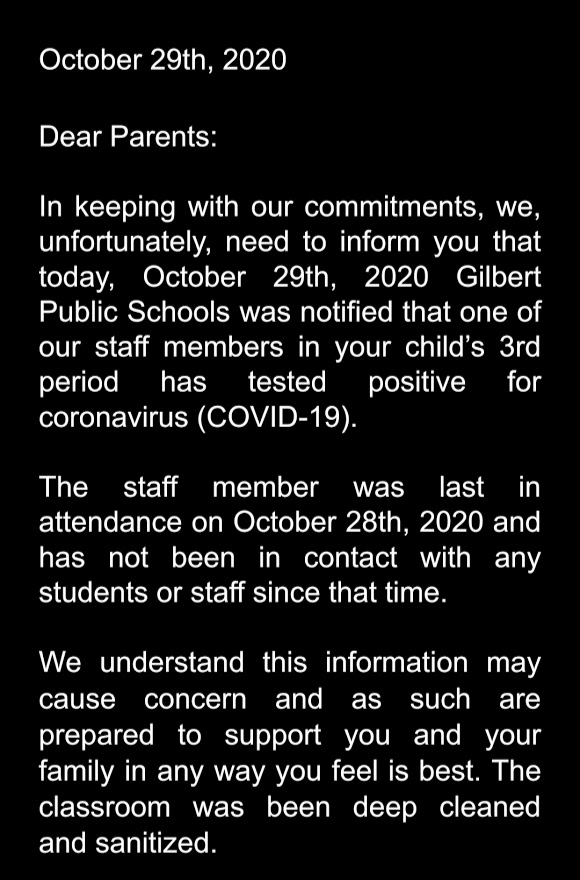 The school district sent out this email last week saying Campo Verde, Eli's school, will be going back to Hybrid learning because their numbers are going up. This is making for a crummy senior year for him. 🙁 My heart breaks for him.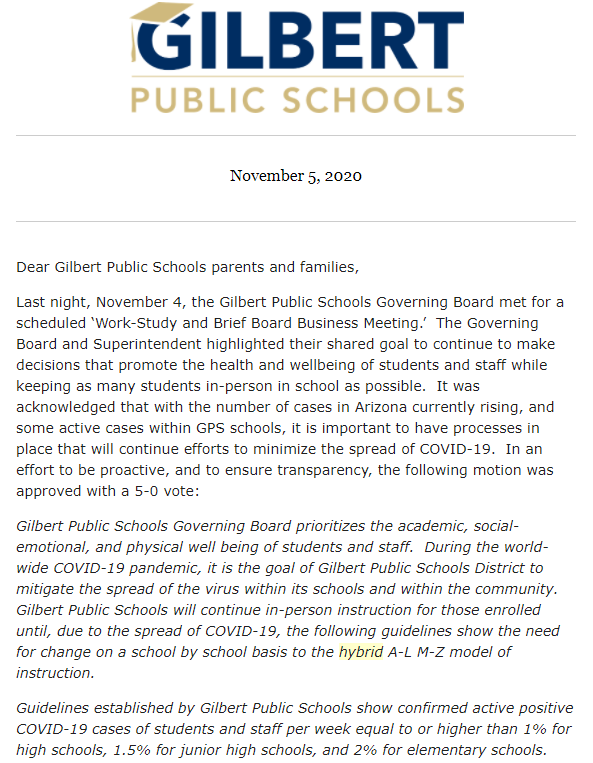 The District has a dashboard that is updated every Wednesday. These were the numbers for last week.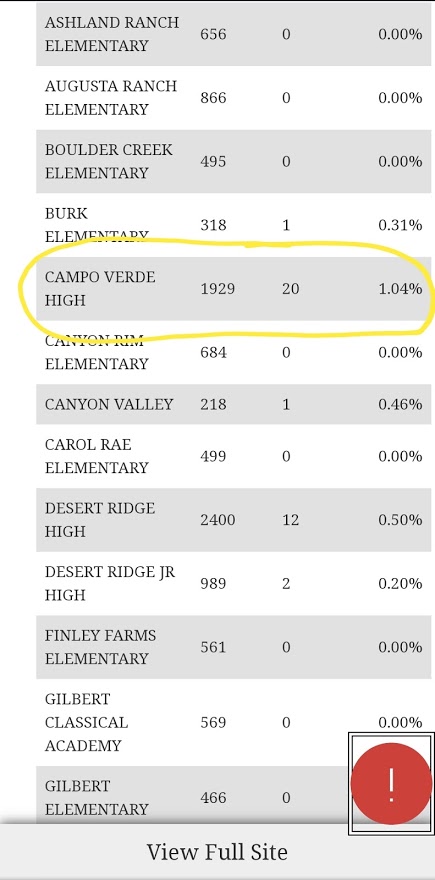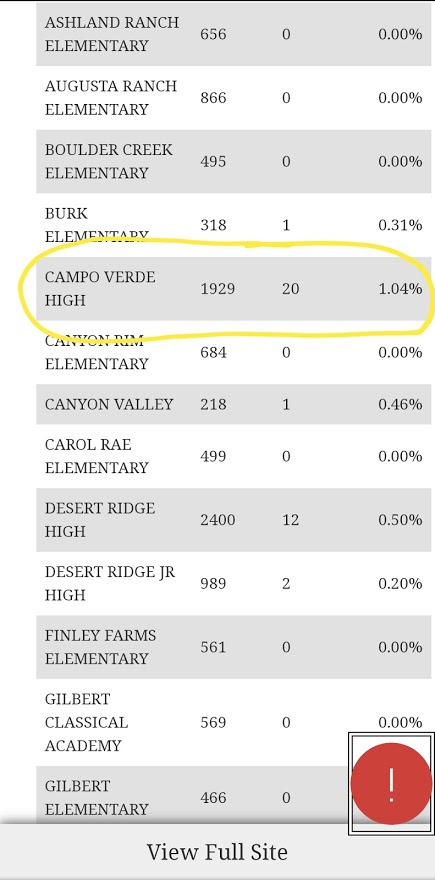 And since Eli's school is the one with such high numbers it wasn't a big surprise to get these emails.
But it appears the numbers are also increasing at Alayna's school as well.
Tomorrow they will update the dashboard again. I'm hoping she won't have to go back to hybrid too. Crossing our fingers!