Alayna had her Club tryouts today. Every year there's back and forth about which club to tryout for, who will be the best coach for her, what team will help her to be competitive, and where are her friends going. It's a tough decision that takes time and prayer and in the end we cross our fingers that we made the best choice. LOL!
She decided to stay with EVJ. She tried another Club her school volleyball group is going to but she just didn't feel good about it. She has roots at EVJ. This will be her 3rd season with them. But more importantly she feels they are a better Club. They are professional, organized, and she feels like the coaches are a higher caliber. In fact, the coach for the 14R1 team this year is an award winning setter and he's the assistant men's volleyball coach at Benedictine College, and that ultimately made the choice for her. She is really excited to have someone who is passionate about setting and can give her critiques and help her to improve.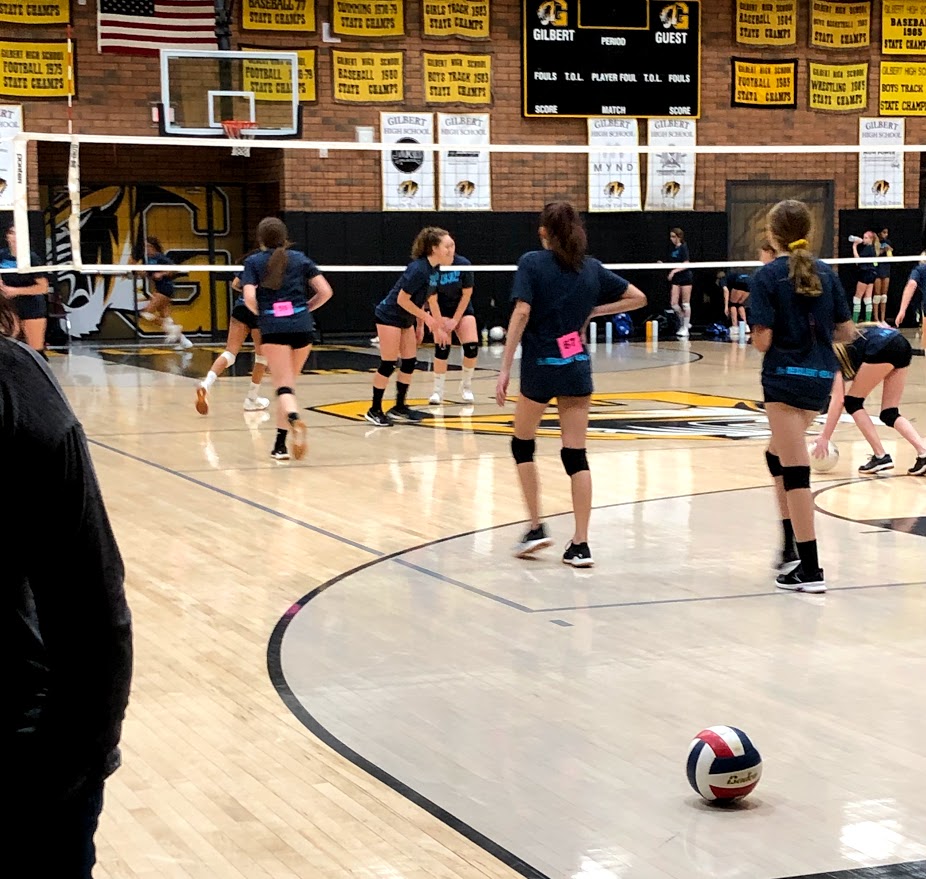 Tryouts were late this season because of COVID and there was a gym conflict at EVJ so tryouts were held at Gilbert High School.
She made the 14R1 team. We had no doubt she would! They actually wanted her for their National 14 -1's team in Tempe but with the pandemic we didn't feel like it was going to be a good fit. The possibility of travel getting canceled is high. As we head into winter the case numbers have been climbing daily.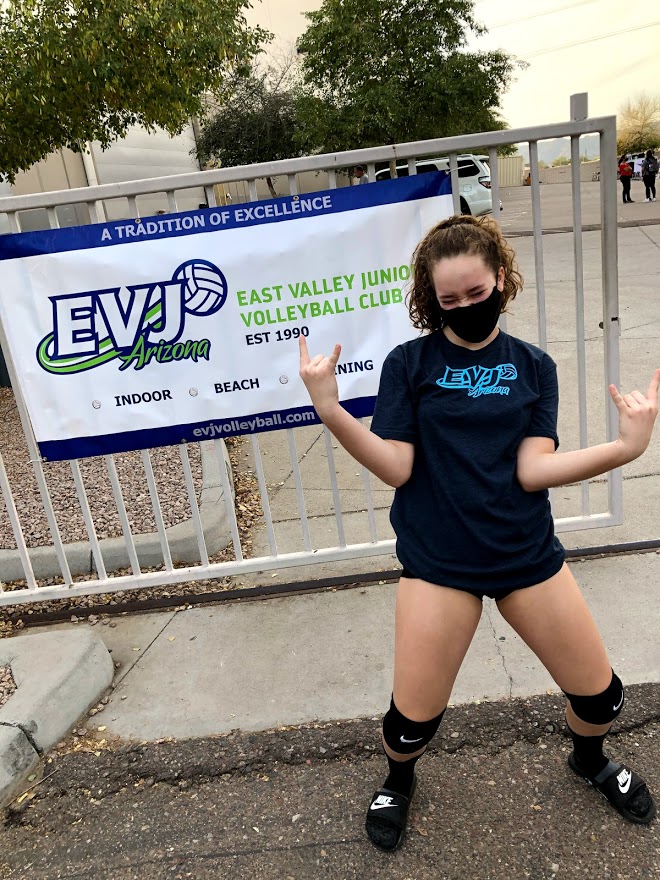 She's just happy to play volleyball and they are able to have a season at all! <3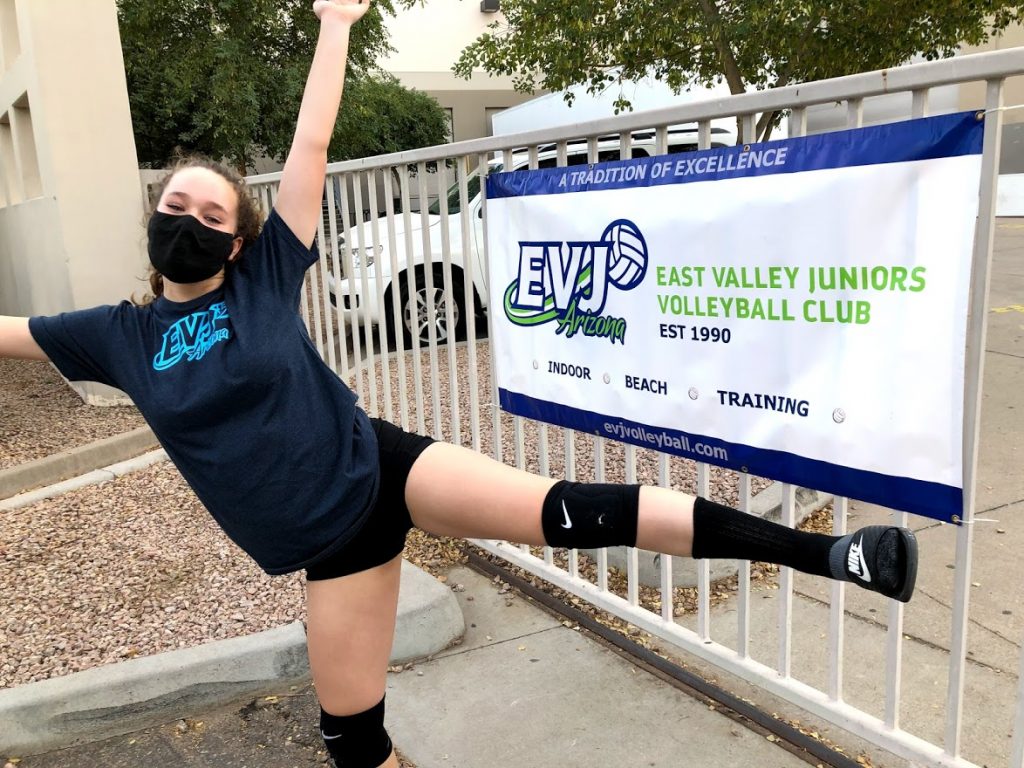 On another note, her and Jared did play a dirty trick on me though. When they got home she came in all upset. I asked her how it went and she looked like she was about to cry.
She said, "There were SO many girls that tried out this year. And they had to make a ton of teams so they put me on 14R2!"
I stared at her…..My brain wasn't registering what she was saying. Neither one of them mentioned anything to me earlier. Surely they would have said right after the tryout. But I also knew there were a LOT more girls that tried out this year because a couple of Clubs decided not to have a season. I was so confused.
I said, "No way. You're kidding right?"
She said, "No, it's all a big mess and I didn't make the 14R1's." And then she stormed away.
Jared was standing at the sink washing his hands and he wouldn't turn around and I said, "Are you guys tricking me? This isn't funny."
He turns around and he couldn't keep a straight face and Alayna walked back in and then I knew they were pranking me!!!
Oh my gosh!!!! They had me going for a hot minute but I also couldn't believe that it was true! LOL!!!
Stinkers!!! They thought they were hilarious. And she really did look like she was about to cry. She says she deserves an Oscar for her performance. Hahaha!