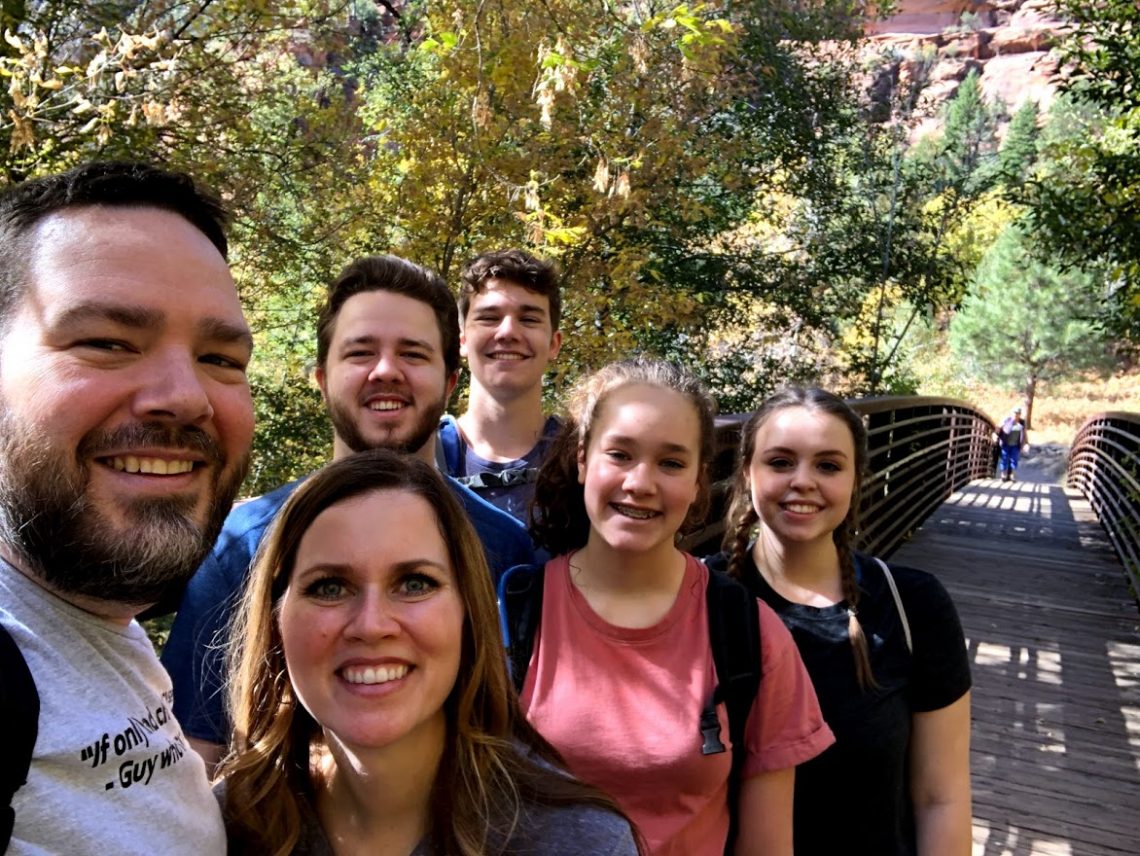 We went on a GORGEOUS hike in Sedona! 🧡🍂🌿 The views were spectacular, the weather was perfect, and the company was the best!! It was exactly what we needed to fill our buckets! We haven't ventured out anywhere since March. It was long over due. So grateful we were able to leave the world behind for a day! 🍁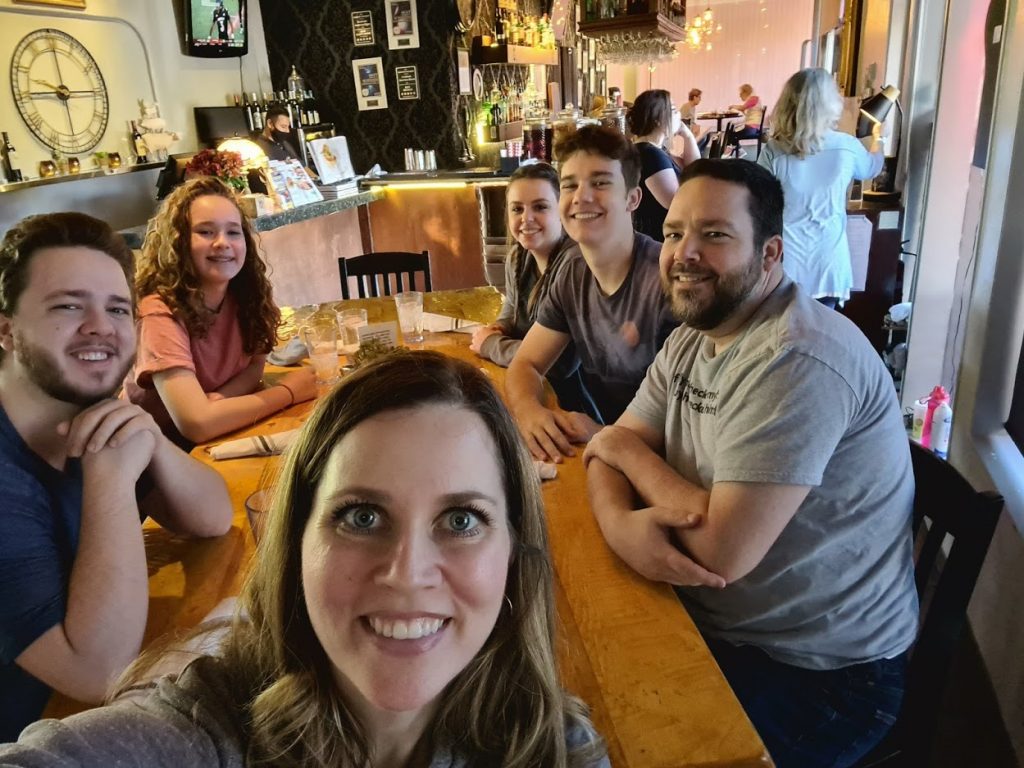 We started our day at our favorite breakfast place, Creekside American Bistro. The food there is always wonderful!
After we fueled up we headed to West Fork Trail. The parking lot was full and they weren't allowing cars to wait in line so we drove about a mile or so down the street where we found a spot on the side of the road.
It can be a little precarious parking around there. The shoulders aren't level with the highway and as we witnessed another family in a mini-van pull off in a spot that just moments before we almost pulled over at you can really damage the bottom of your vehicle. They ended up getting high centered and Jared and the boys ran over to try to help find rocks/boulders to place under the tires to help them get unstuck. It sounded awful as they tried to pull forward and backward and it was screeching and scraping the bottom of their car. I'm sure ended up puncturing the oil pan at minimum. It was not good. But they were able to gain traction enough and moved their van down the street where it was more level. CRAZY!!
So after that little adventure and a hike down the side of the highway to get to the actual trail head we began our hike into heaven! <3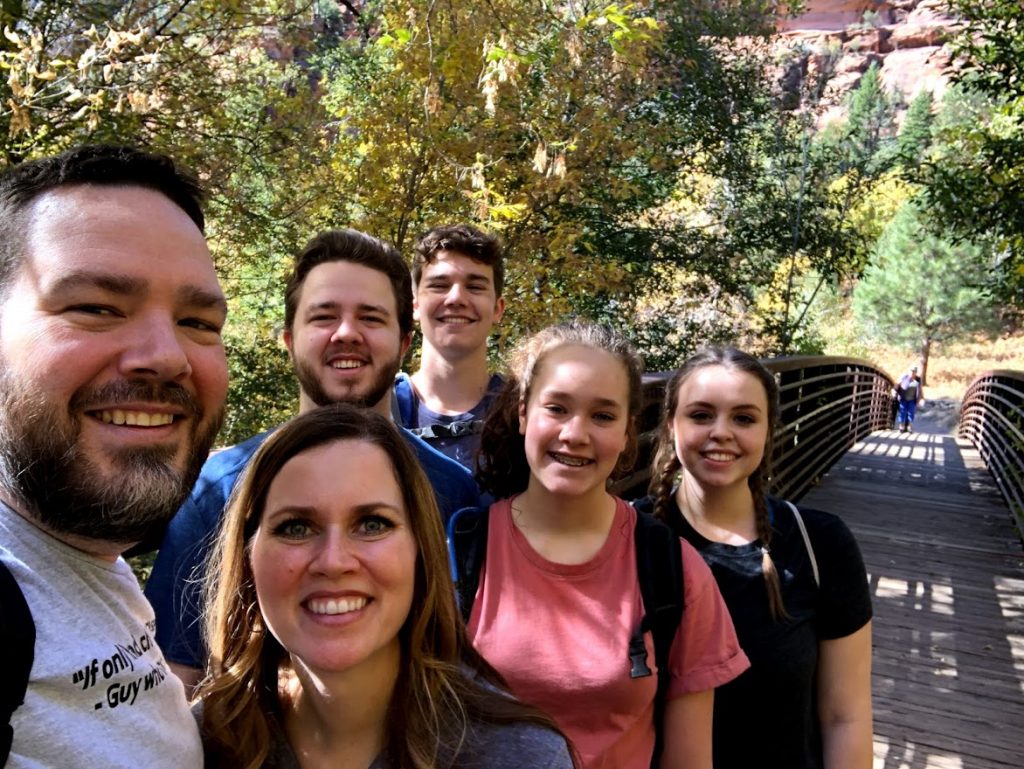 Eli is always the one looking for something to climb, swing from, and entertain us!
The water was ICE COLD! Jared thought it felt great. LOL!
In a funny coincidence, Alayna was singing "Doe, a deer, a female deer"… from The Sound of Music, and then I heard rustling above us and I looked up and there were 3 cute little deer skimpering around!!! <3 They were adorable!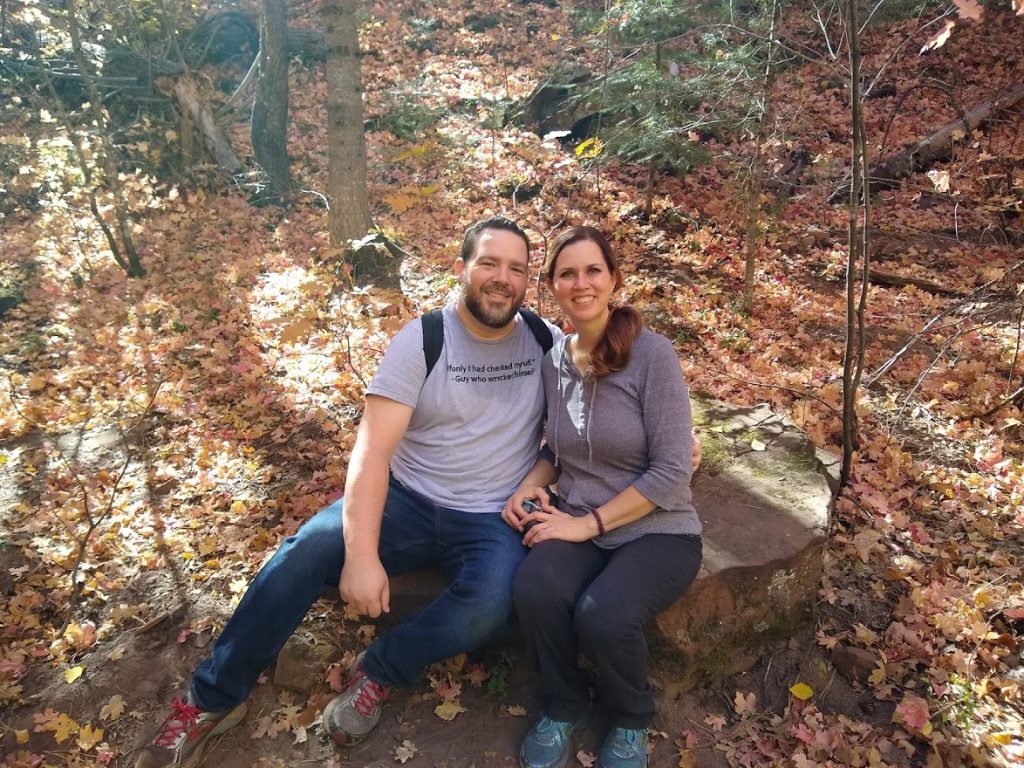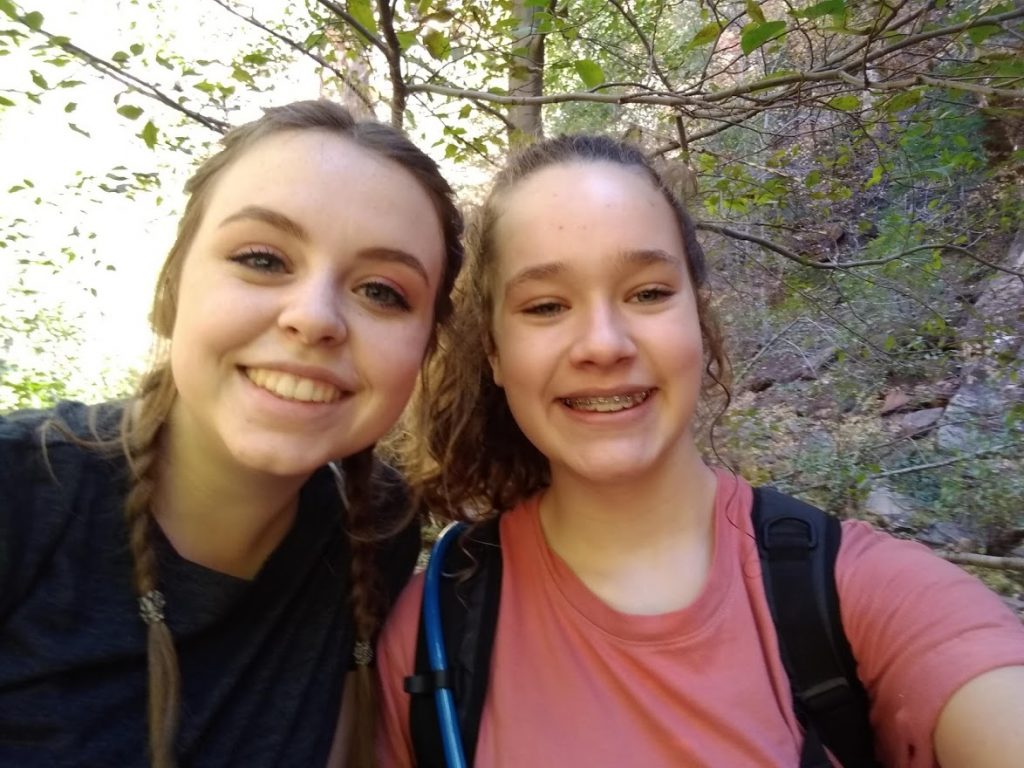 Like I said, Eli likes to find crazy things to climb. He REALLY wanted to get up to the top but it was so slippery and no foot/hand holds so he didn't quite get to his heart's desire. 😛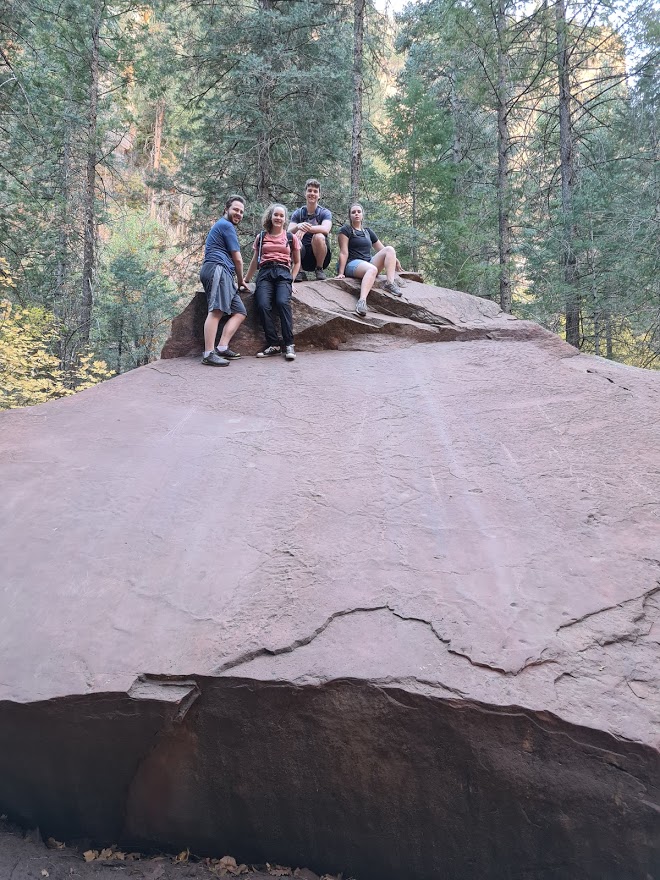 Speaking of slippery….This rock was HUUUUGE! It was also slick and steep! Alayna's butt was shaking in fear but she wanted to get to the top. She made it but there was a lot of nervous squealing! Proud of her for not letting her fears stop her from having fun! <3
Eli's impersonation of George Washington! haha! I'm telling you, this kid is always entertaining us! <3

I wish the camera could capture the beauty the eye can see. These pictures are gorgeous but the variety of colors that were there just can't be picked up as intricately as when you see it in person. It was STUNNING!!!!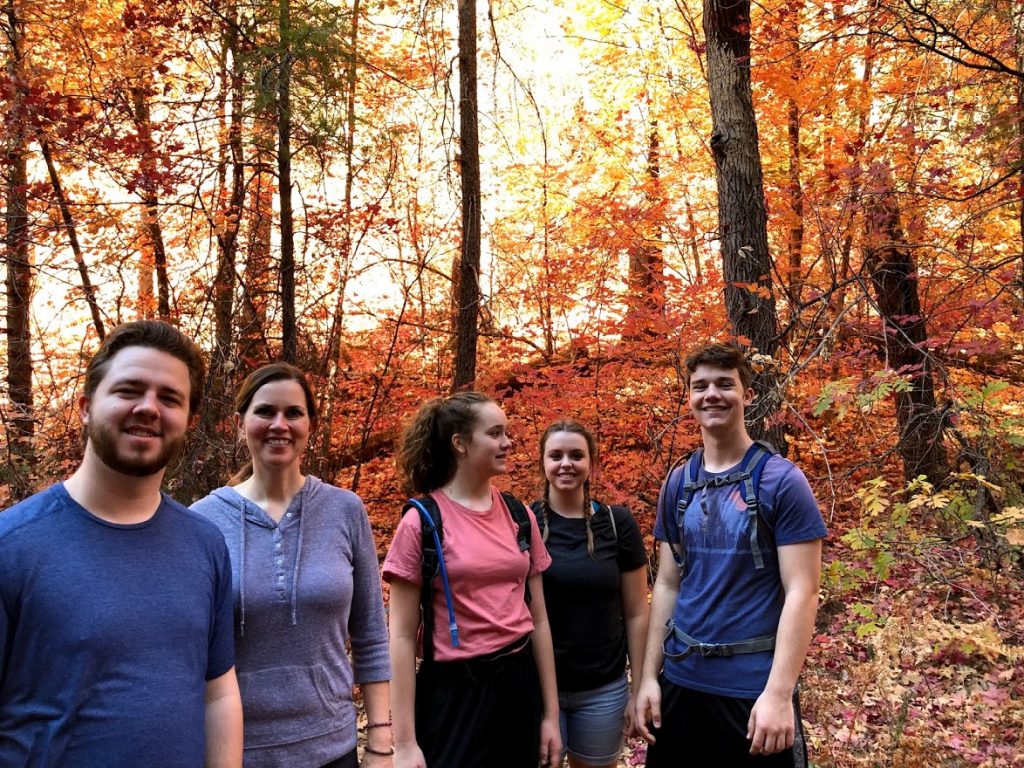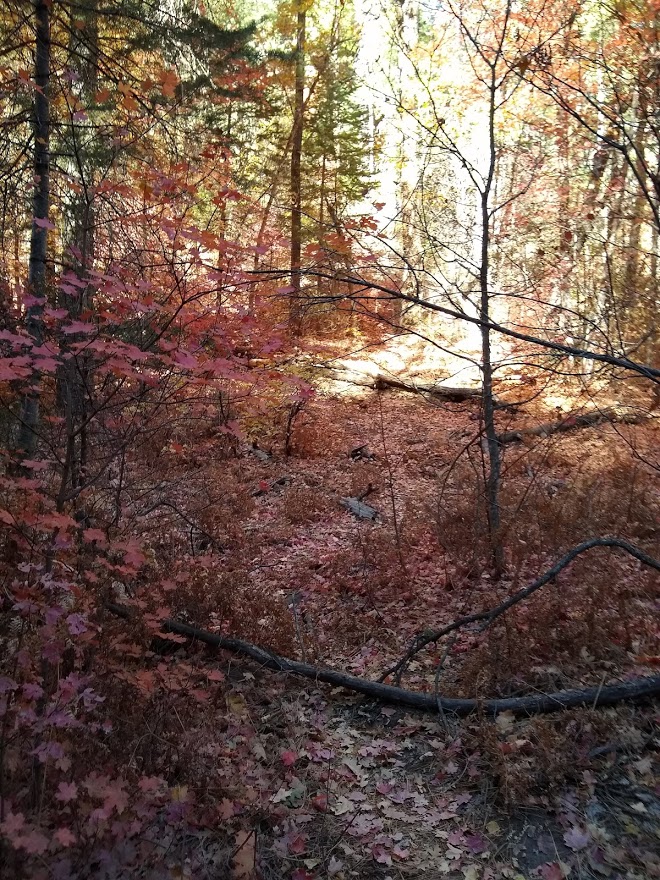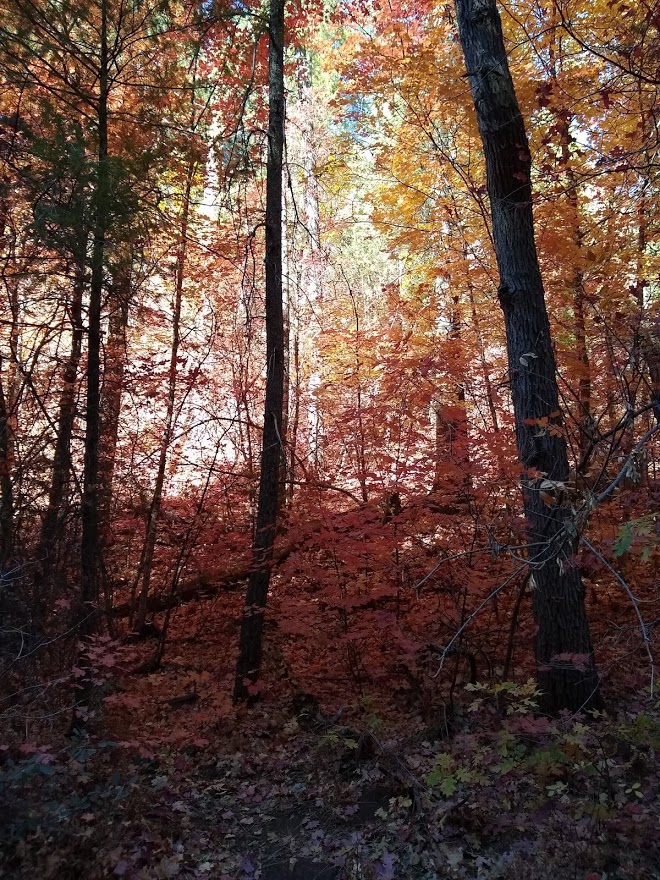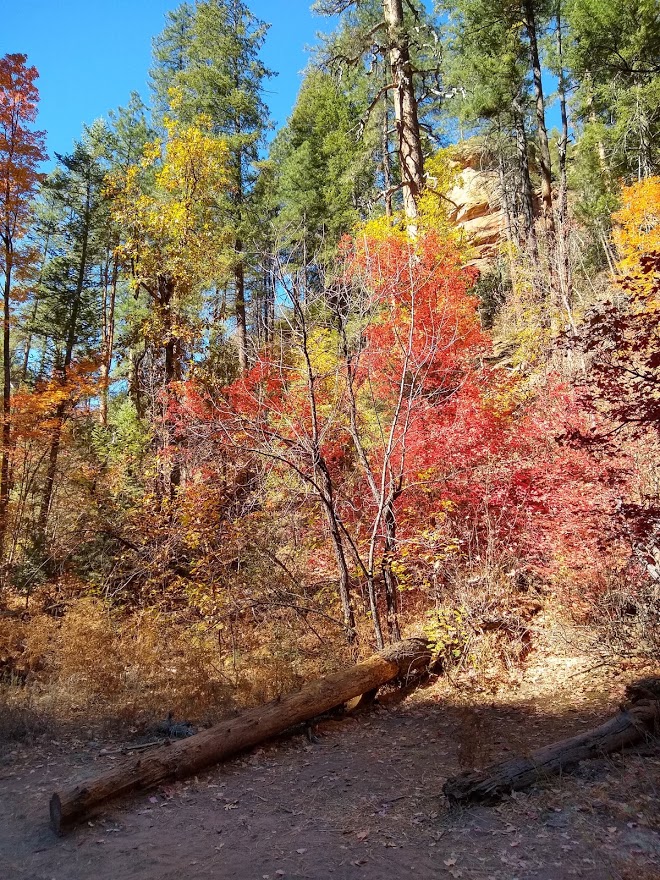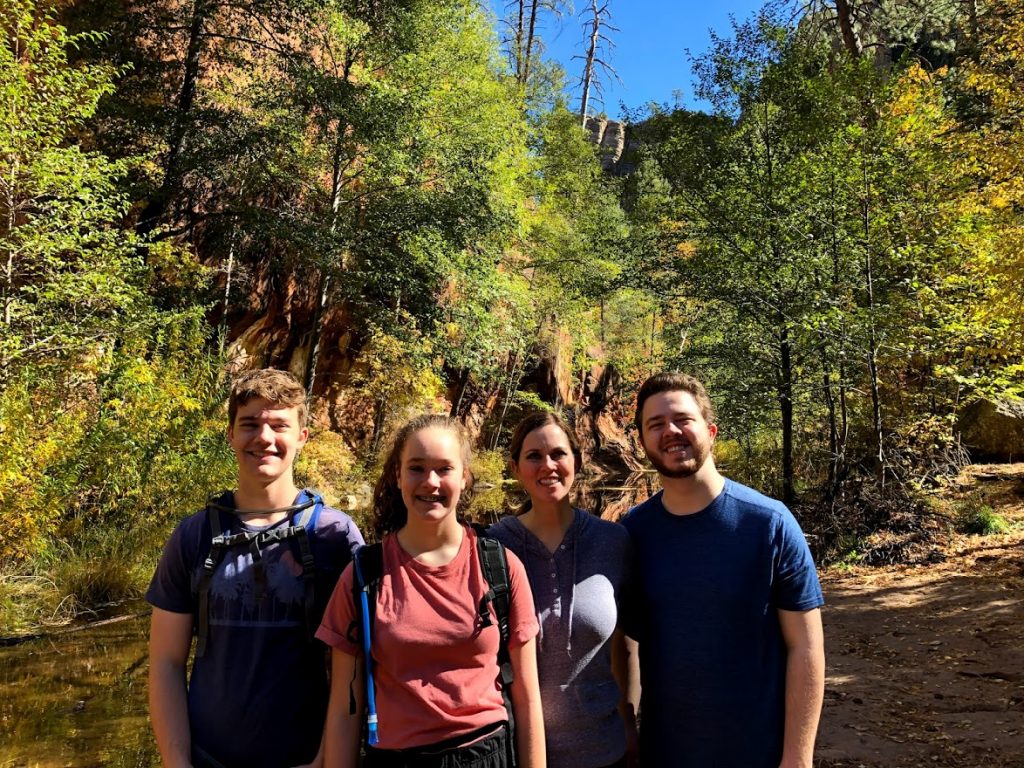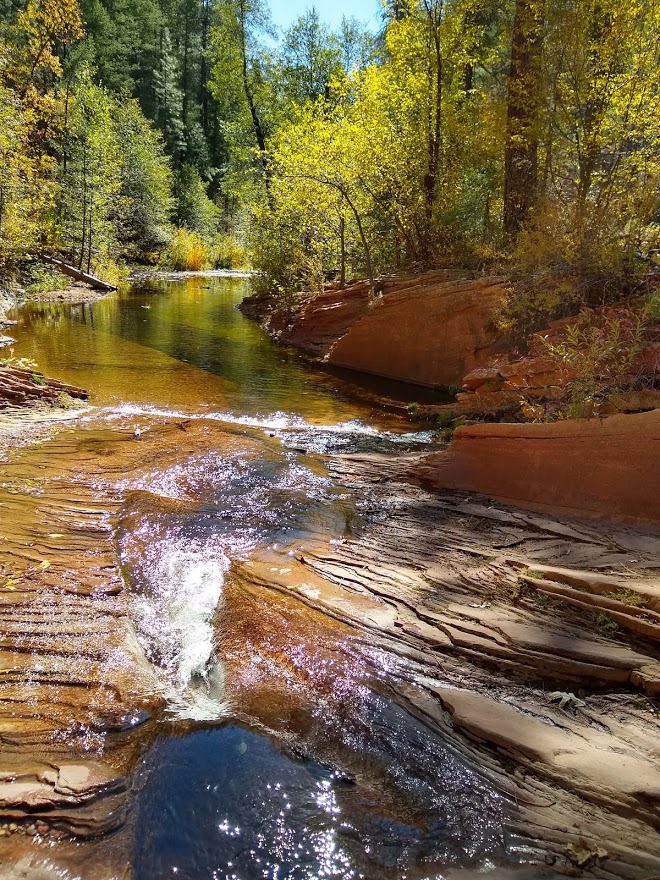 Seeing God's creations and getting out in the fresh air does more for my soul than anything else! It is restorative and fills my heart and soul to over flowing! <3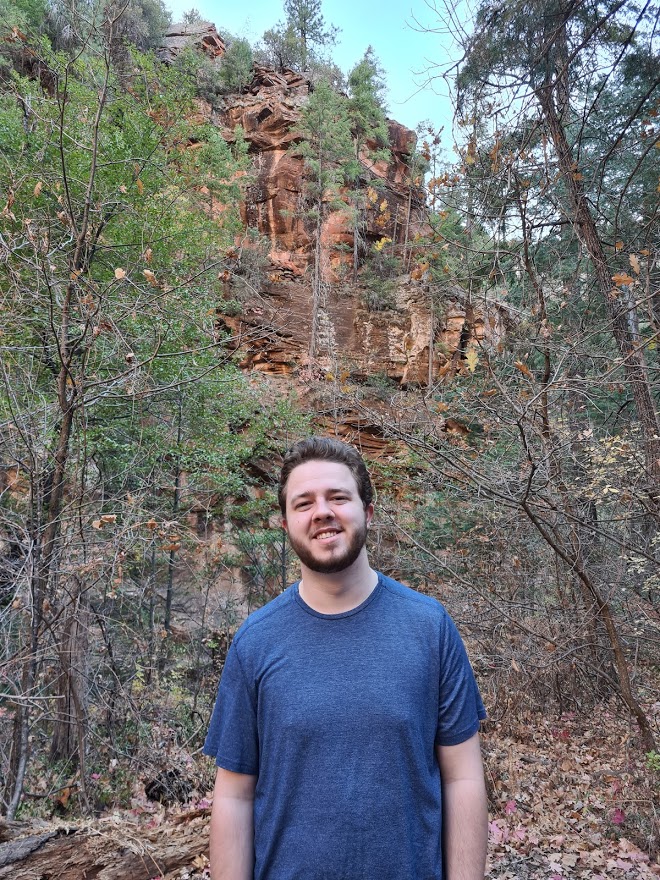 We hiked for hours. My foot held up really well! I went much further and faster than I ever have before! I was so thrilled!!!! However, I was starting to get a blister and it was beginning to get cold/dark. And even though I was a Rockstar I'm still slower than everyone else. LOL! Jared, Eli, Alayna, and Brynne wanted to get to the end of the trail where you wade through water and I didn't want to slow everyone down. Walker was sweet and said he'd turn back with me and wait for them. He's always my buddy! <3
So the following pics are from Jared's phone….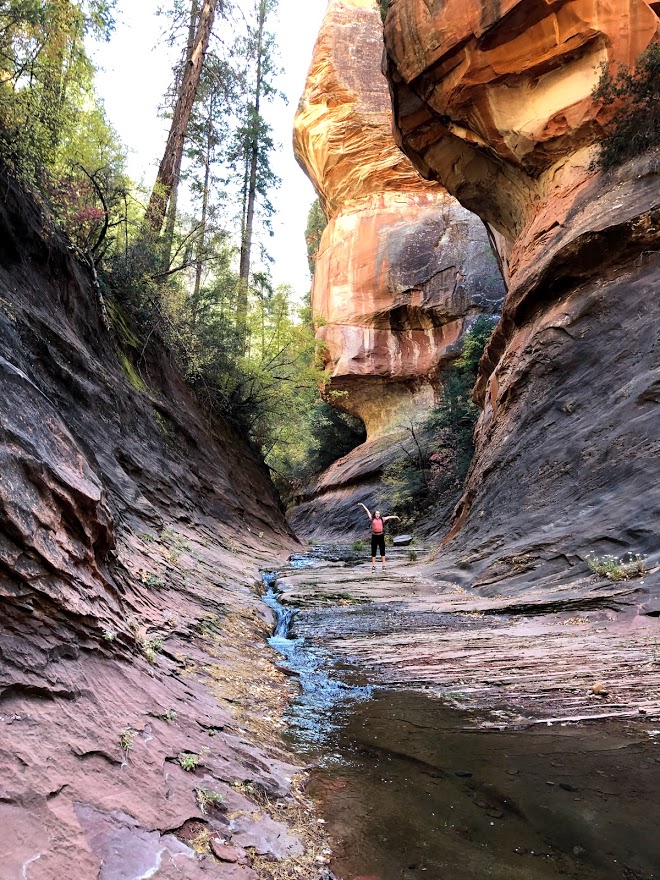 I was a little sad not to make it to the end. It looks like it was so cool!!!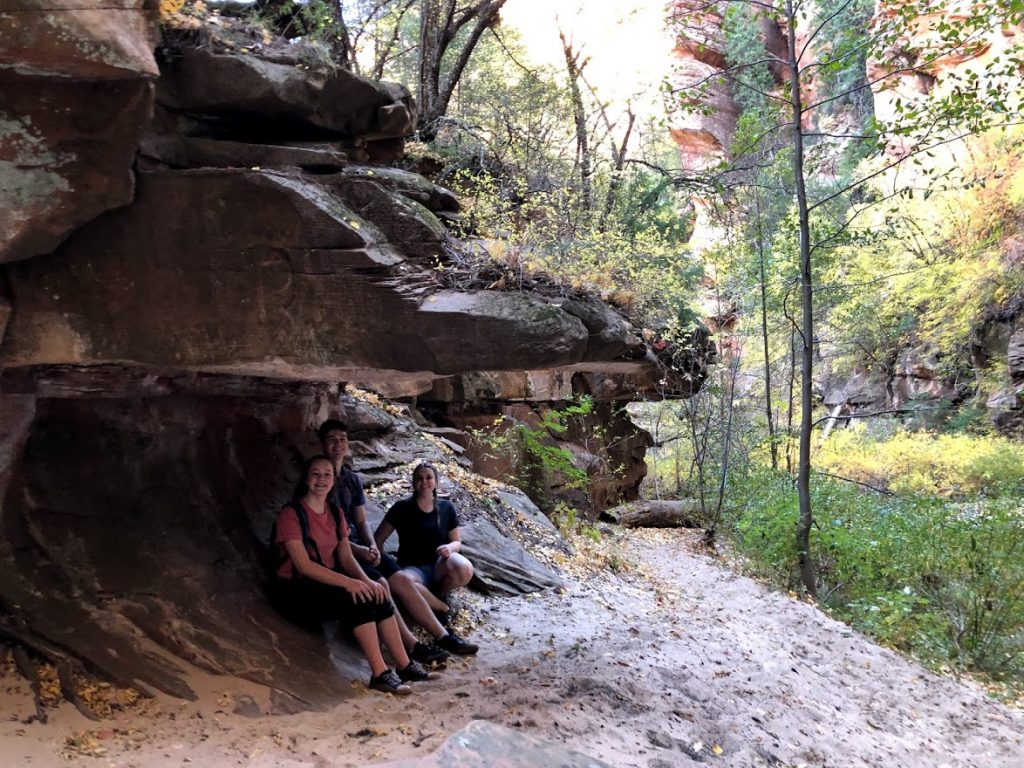 Jared and the kids found a fellow hiker! LOL!
We don't know what that honey comb looking thing is but it looked neat!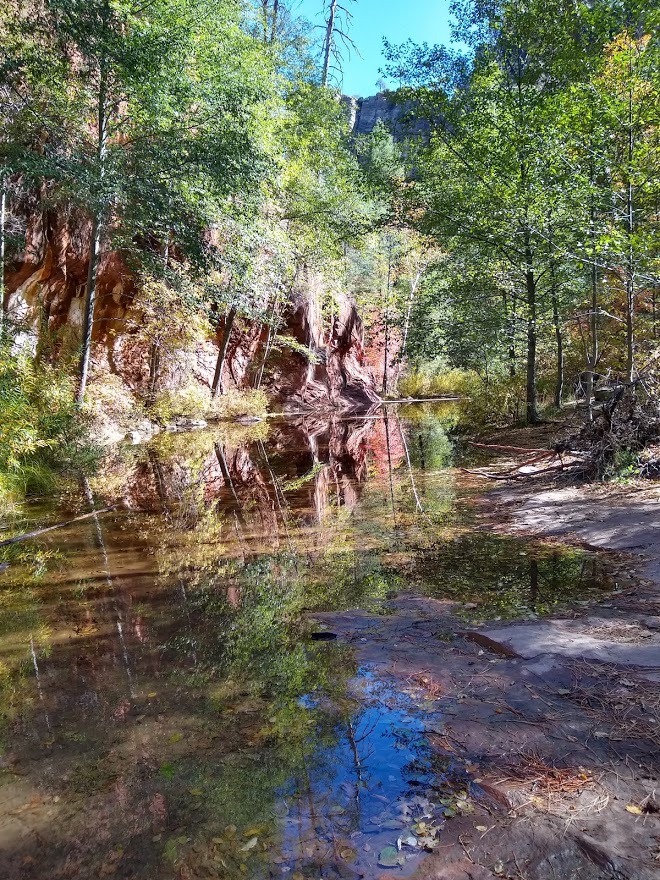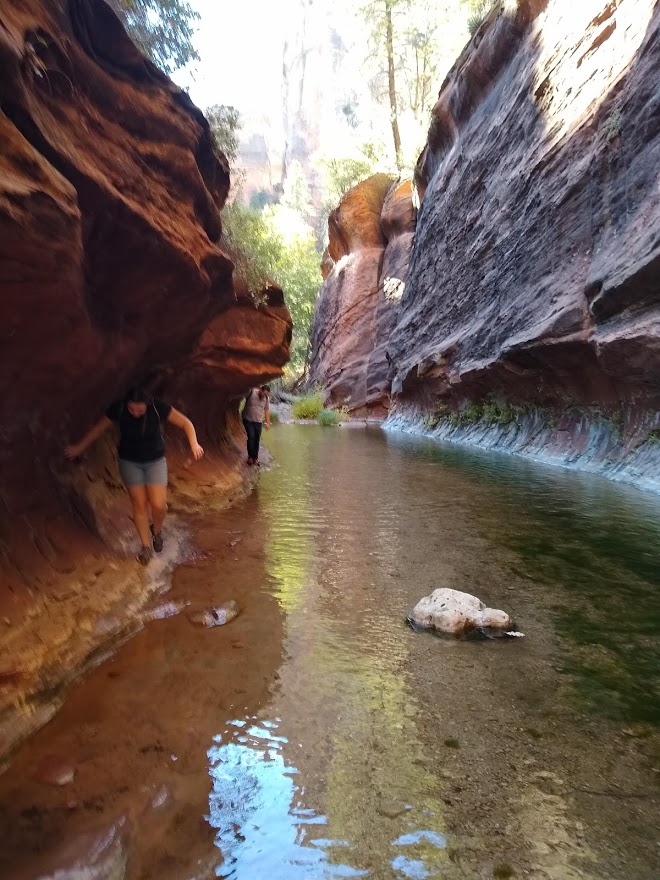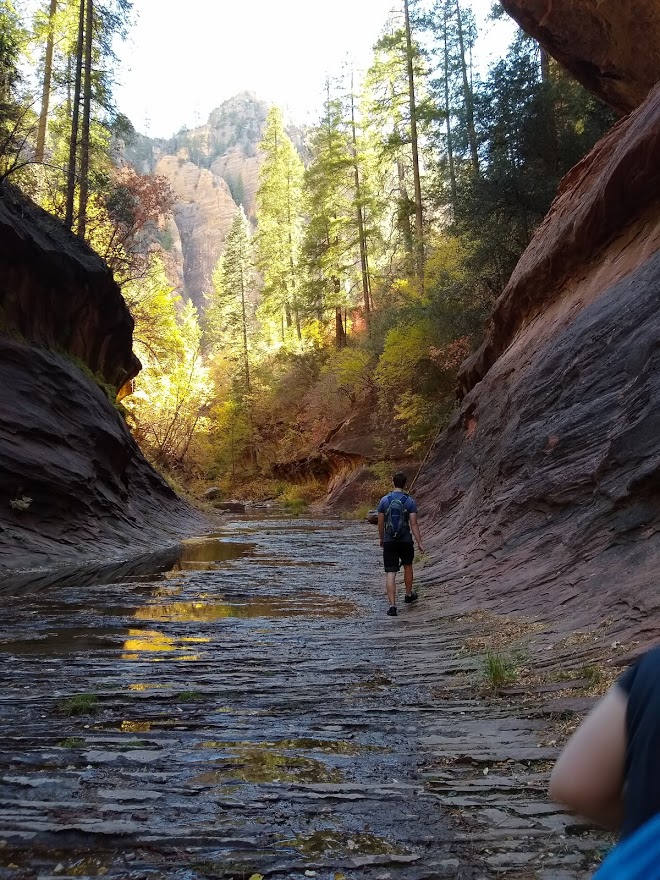 Here is a short clip of them at a more shallow part. Eli's comment at the end… Hahahaha!!!!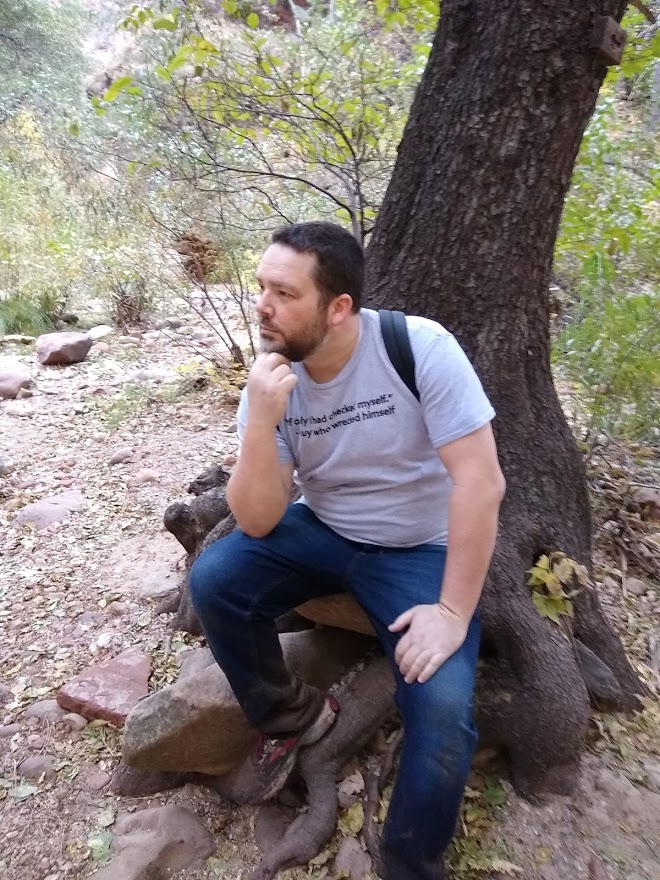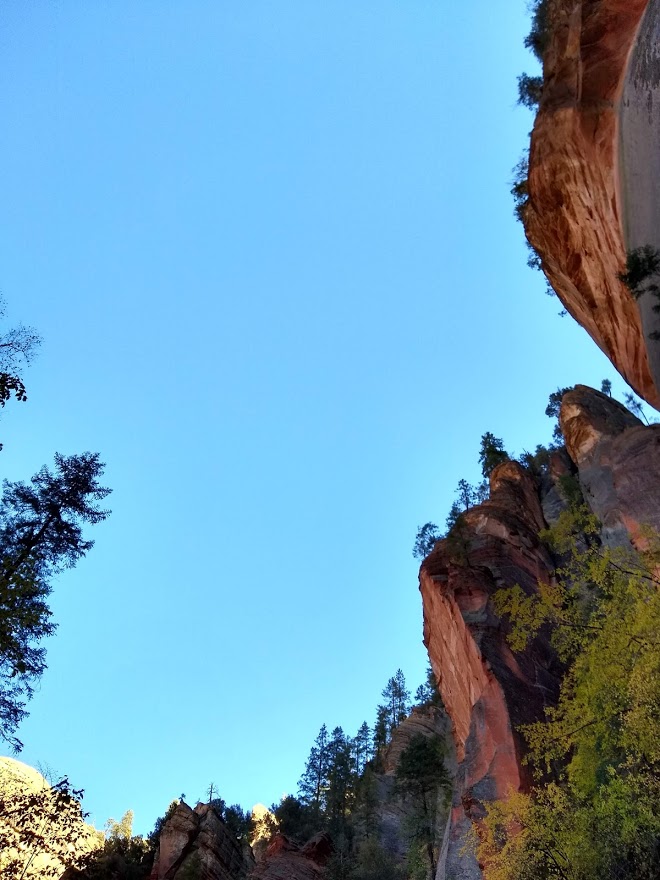 It was an amazing day! We all had a BLAST! Even Brynne who at the very end of the hike rolled her ankle and had to hike out on it. Poor thing!
Walker and I were already back at the car and Jared and Alayna came back to tell us what happened. We loaded up and went back to the trail head to pick her and Eli up. She was brave but I know it was hurting her so bad! She was a trooper! <3
We were all glad to be warm and dry and after 5 hours of hiking we were ready for FOOD! We decided to try a place that was recommended on the Go Gilbert FB group. It's called The Hideaway House. We had to wait a while for a table but the food there was EXCELLENT! Everyone loved what they ordered. Of course I think that's because everything was swimming in butter. LOL! We didn't complain though it was fantastic! LOL!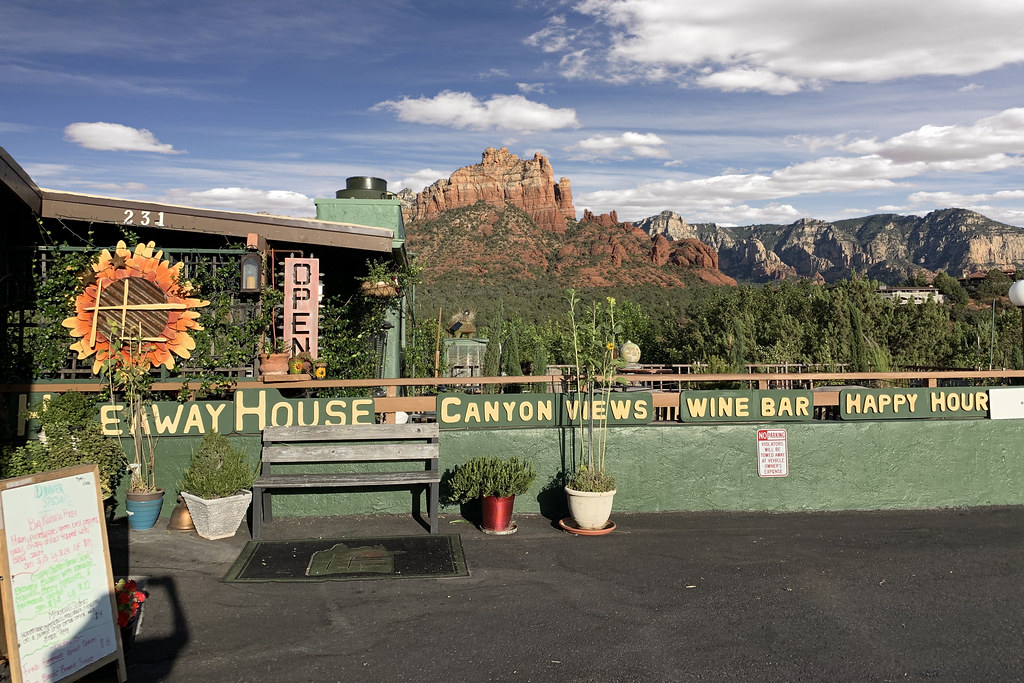 We need to take more of these little day trips!!