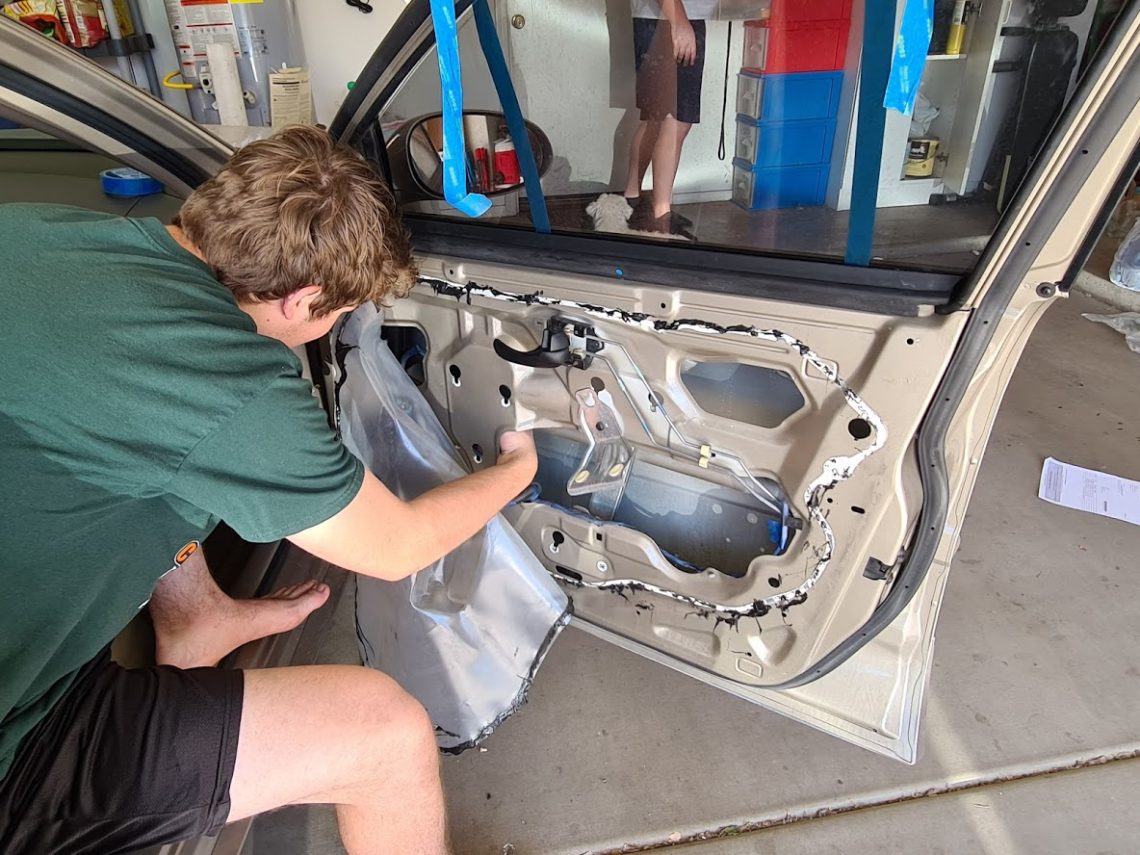 A few months ago Eli's window on the passenger side of his car wouldn't stay up so they put on a block of wood in the door panel to keep it from falling down. LOL!
Well, last week his driver side window decided to do the same thing. 🙁
Eli is our puzzle solver, do-it-yourselfer, save money where you can kid. He took to YouTube and watched a few videos on how to replace the mechanism in the door.
He said, "I can totally do that!" So we ordered the parts online and the guys went to work and fixed both windows for a fraction of the cost it would have been to take it to the car shop!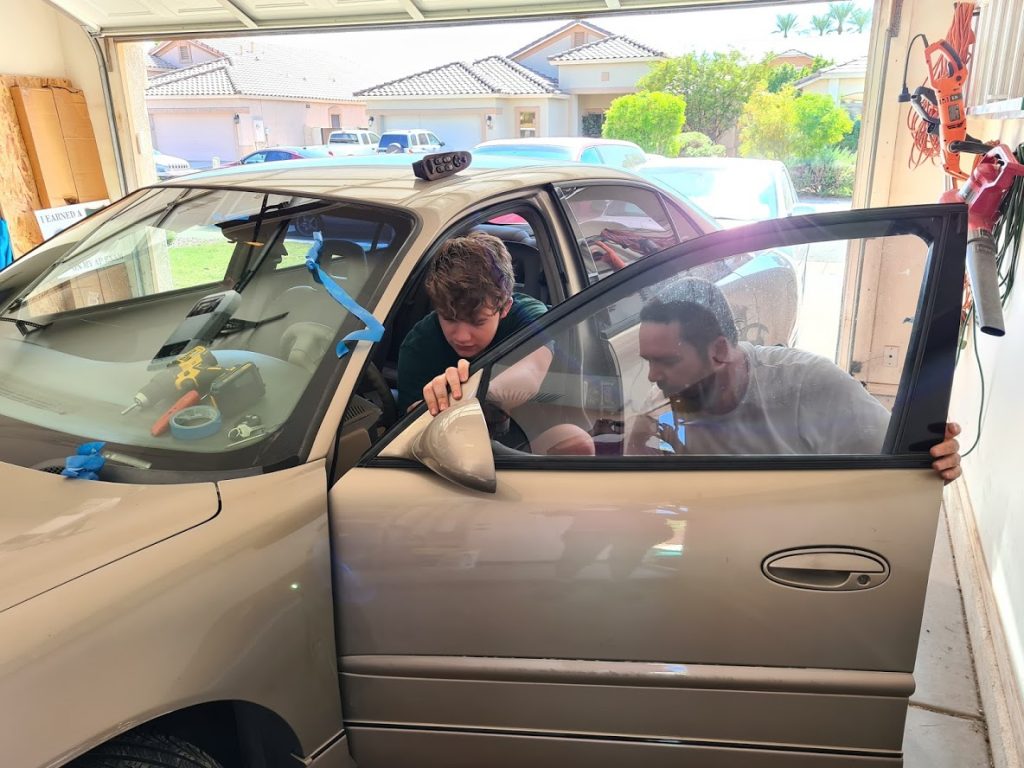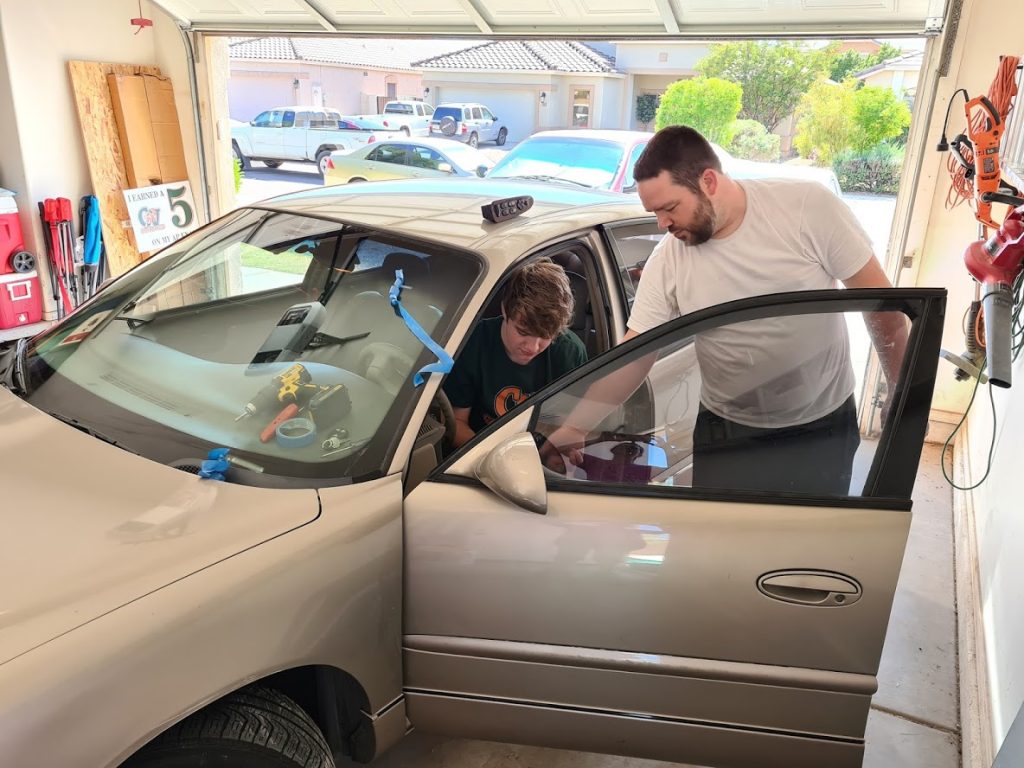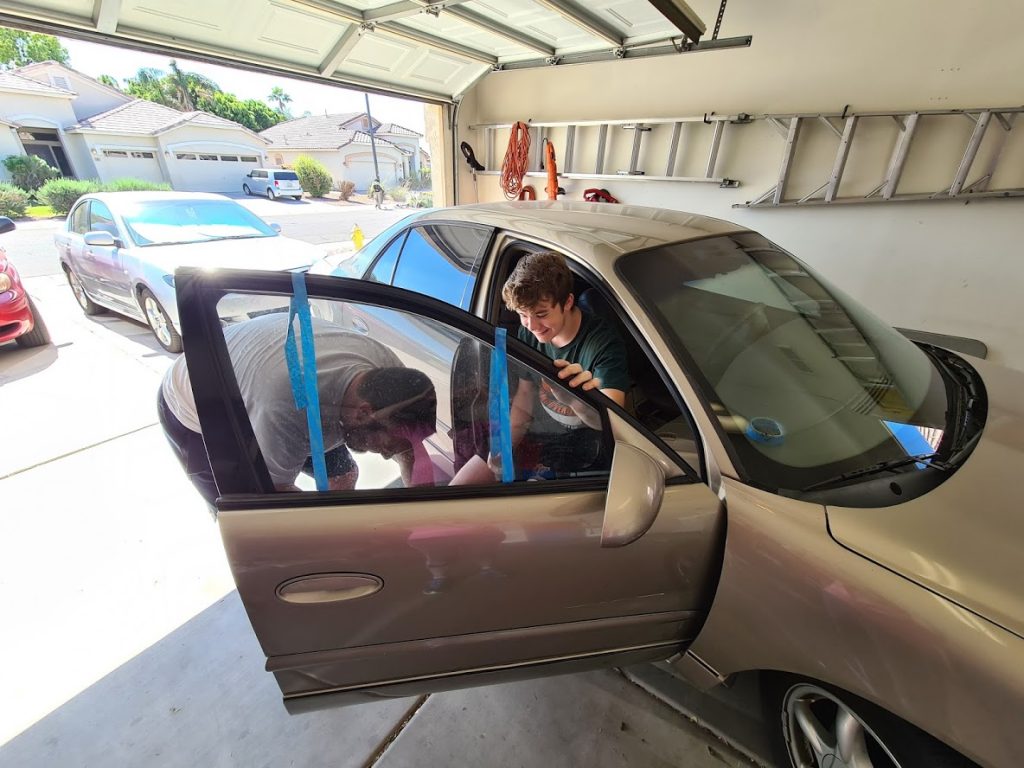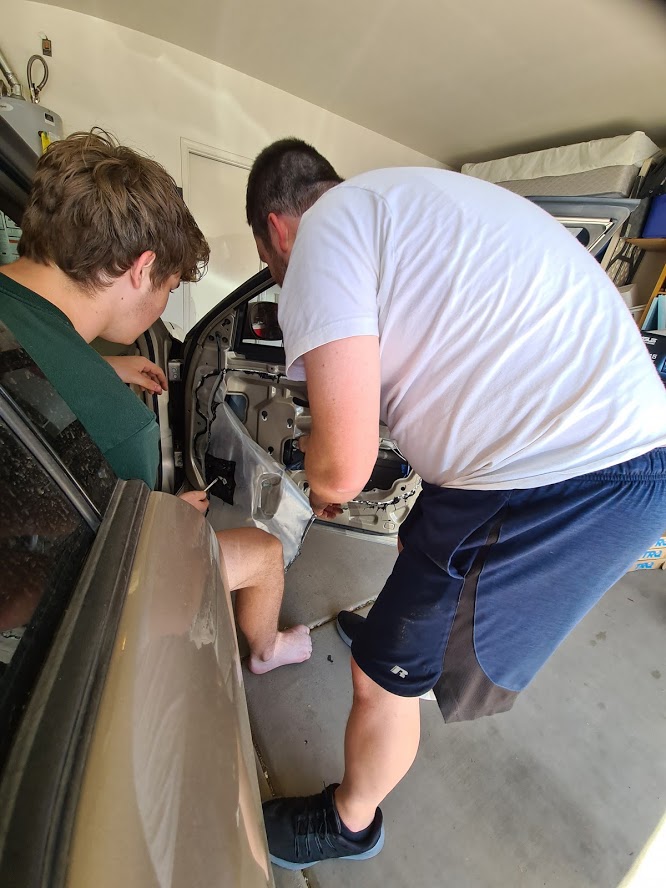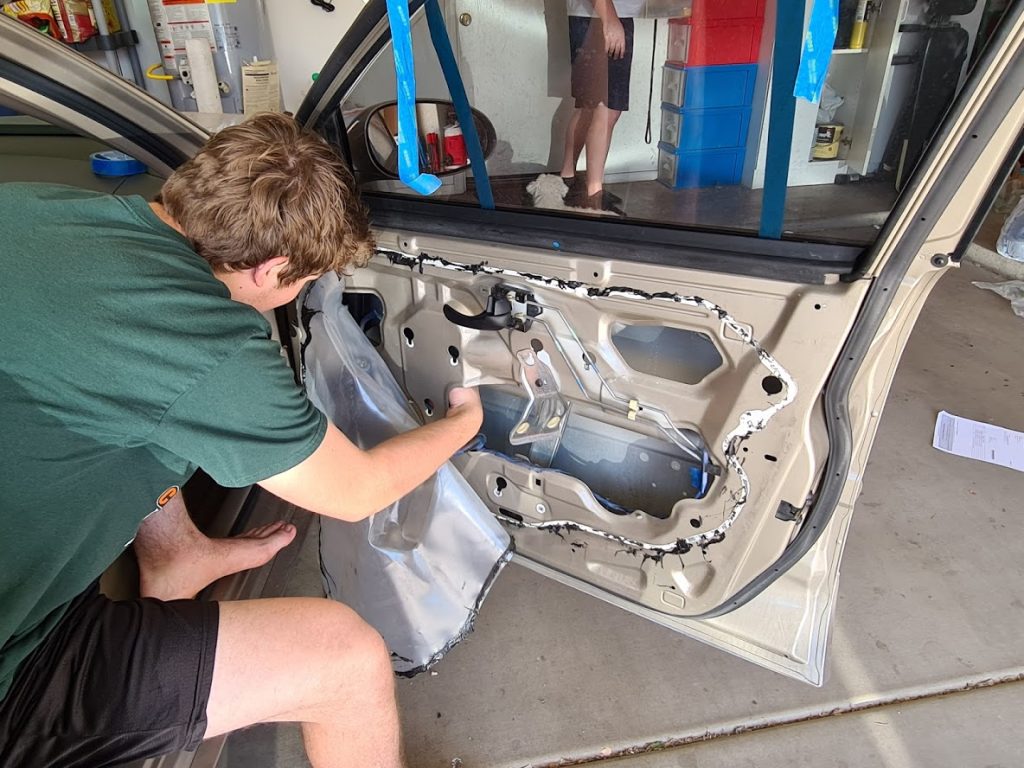 I love that he's not afraid to give something he's never done before a try!
Now both windows work great and he can go through the drive thru and pick up his favorite fast good again… Cane's! LOL! 🙂
Way to go! <3