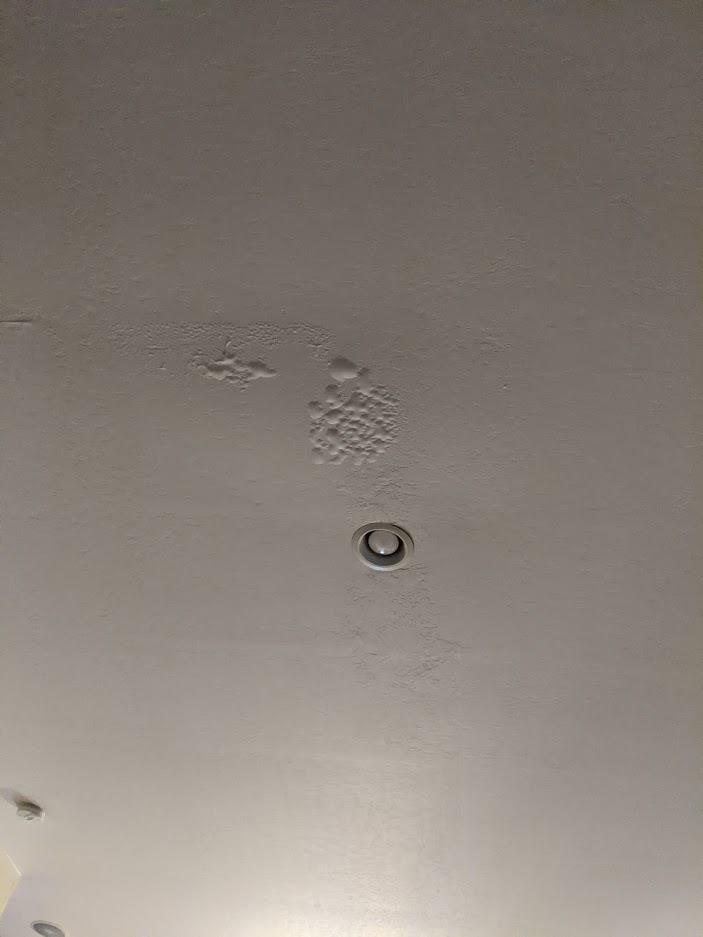 I Don't Want to Adult Today….
I was in the kitchen this morning and I took a big stretch and looked up at the ceiling and saw this……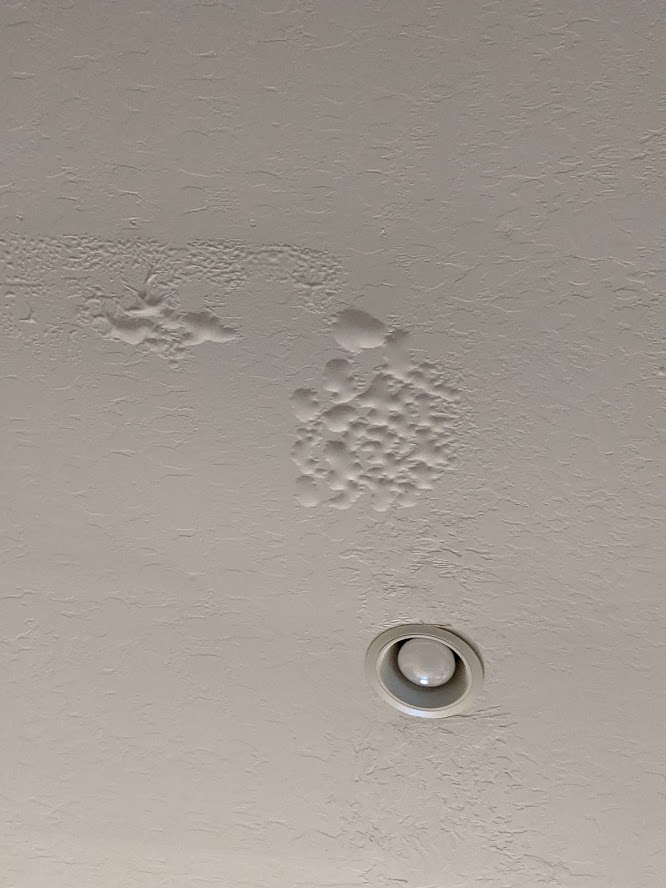 UGH!!!!
I knew right away what it was from. We have friends that had their a/c overflow pan installed backwards and it tipped and caused their entire ceiling to crash down on their kitchen table. We have the same house model as them so I knew it must be something with the pan.
Jared climbed up there to take a look. Ours is installed correctly but it wasn't really super full either. We called our friends who own an a/c company and they came out and checked it over.
They said the line was clogged and had to flush it out. The unit is old (19 years) and the line was full of rust and all sorts of fun things. We know we need to replace everything soon. We've been working hard to save all our pennies since January. We are almost there but not yet. Air conditioners run $10-$15K depending on how fancy you want to go and of course Jared always wants the coolest machine. LOL!
I'm grateful it wasn't anything catastrophic and that the ceiling only needs a little patch job. We're going to keep saving and pray it will limp along until we can pay cash. 🙂