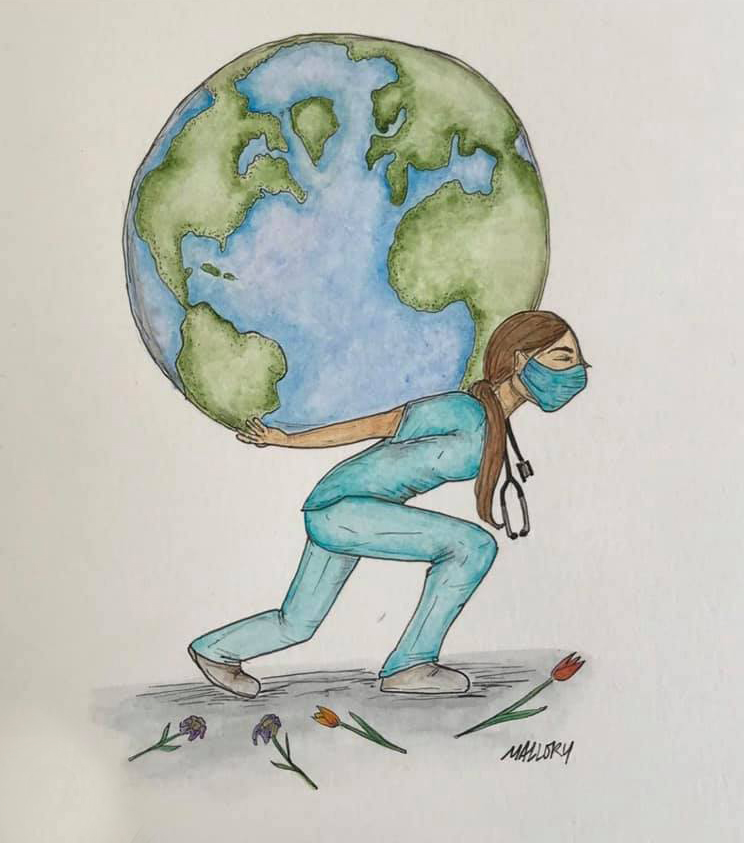 Life is moving slowly but things are changing daily! We are living in uncharted territory and everyone is just trying their best to figure out how to handle everything going on. Our President, our schools, our governing officials, our friends and families are living in a new era.
On Friday March 20th we had our first confirmed case here in Gilbert. My friend Joni knows her. The woman recently returned home from New York and that is where it is suspected she came in contact with the virus. She's been in her home under quarantine and is recovering…thank heaven!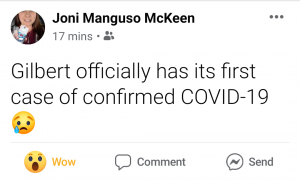 Almost daily we are getting emails from the kid's schools letting us know what their tentative plans are. Within a 10 day period things went from an extension in school closure to school has been officially closed for the remainder of the year. My heart goes out to all of the Seniors that are missing out on their last season of sports, plays, concerts, and most importantly graduation!
The schools know this is difficult for families, kids, and teachers. They are working hard to getting everyone trained and moved to online learning which started on Monday the 30th.
All the work the kids do will help them in retaining what they have already learned. Assignments will only help students grades it will not lower them from whatever they were before Spring Break.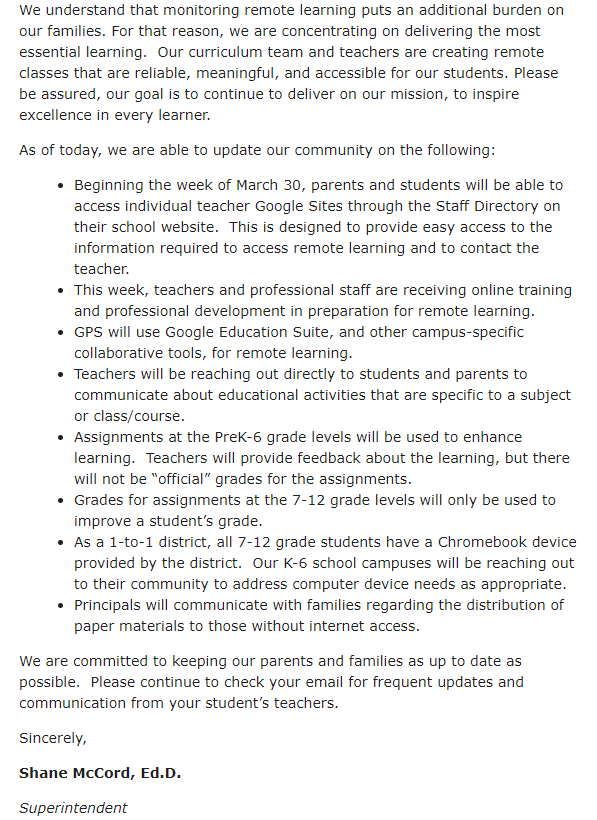 This is how Alayna feels about online learning! LOL!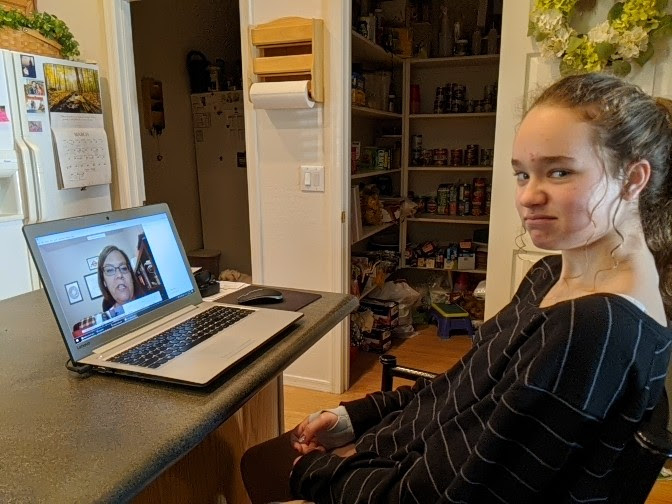 Walker is still on break until April 6th. Hence the game he's playing. 😛 Eli isn't a fan of the remote learning either. Most of his classes are AP classes and his teachers aren't really teaching, they have turned things over to the college board educators and he says it's PAINFULLY SLOW!!!!
I keep trying to remind the kids to try to give some patience and grace to their teachers. Everyone is doing the best they can and school will be out for "real" summer break in just 8 weeks!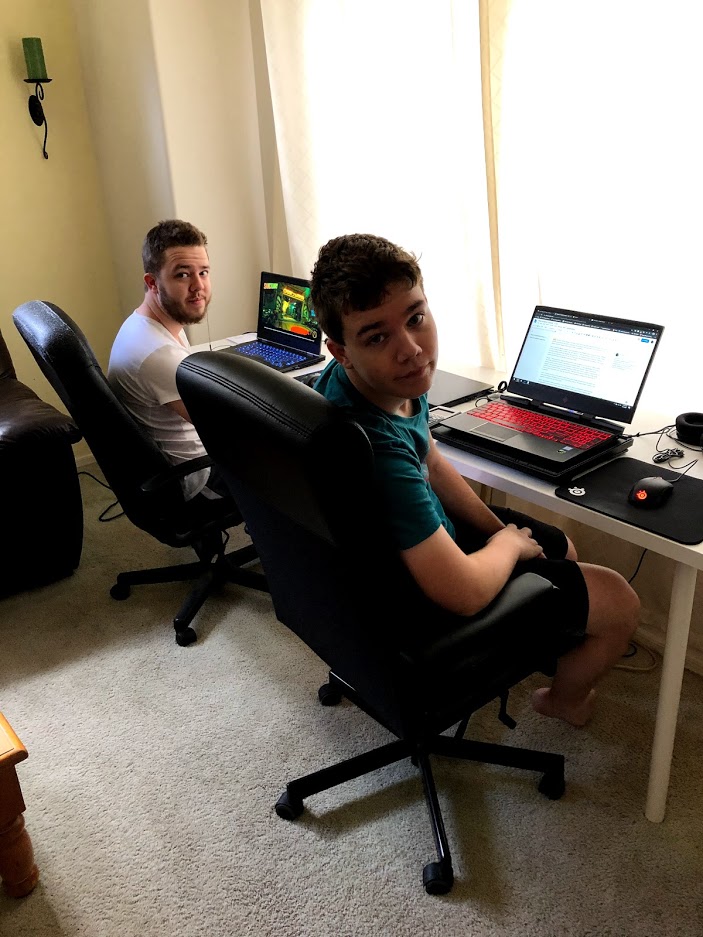 It hasn't been "all" bad. Eli and Alayna each got to have a friend over a couple of times.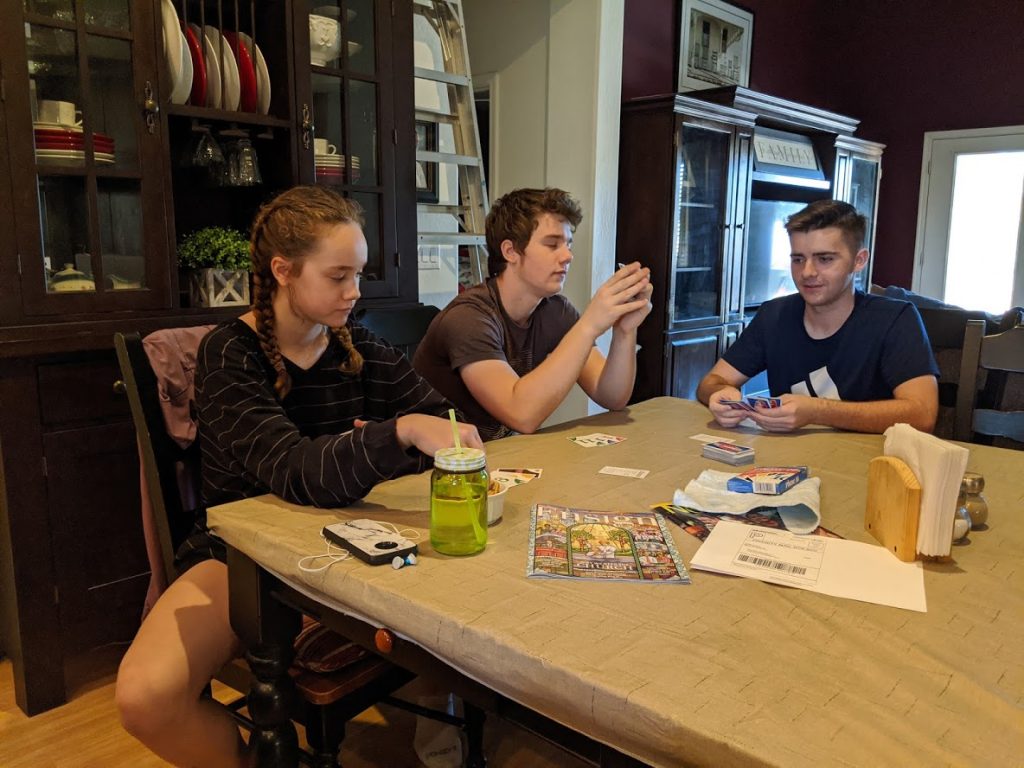 Trying to keep active has been important since we are couped up so much now.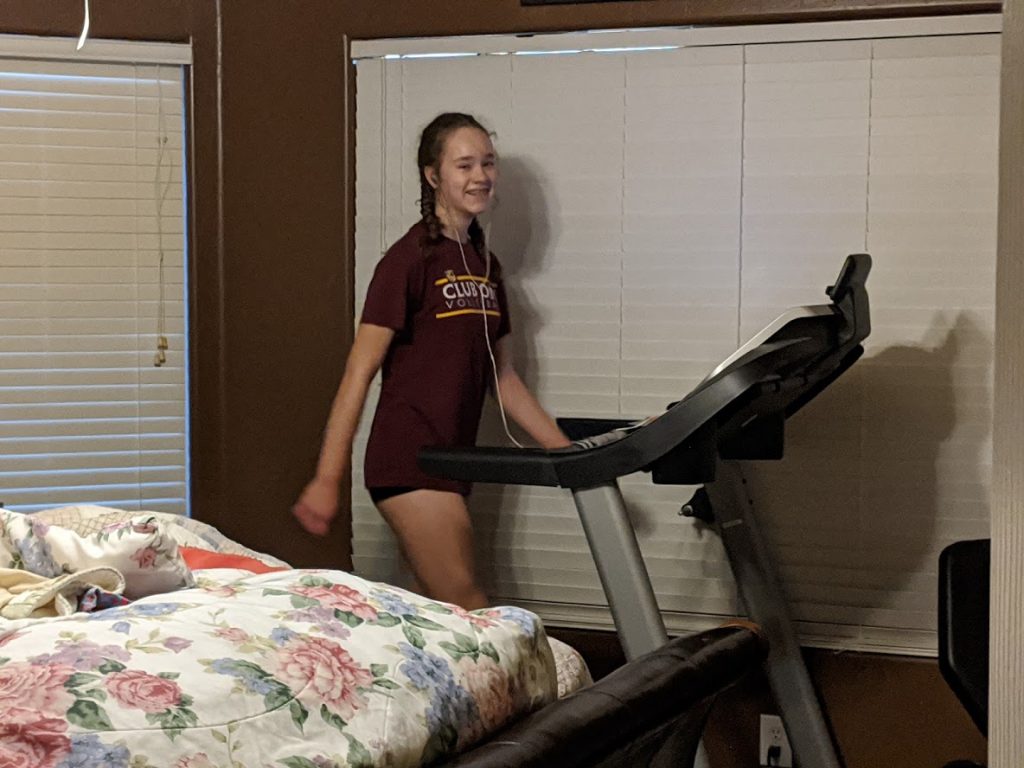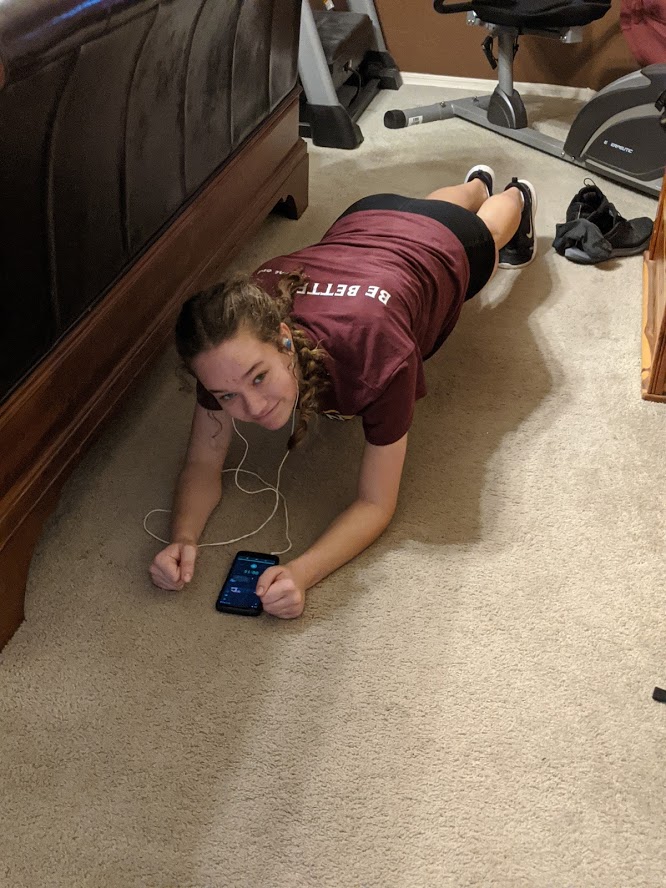 Quarantine equals comfort food and Walker decided it was time to indulge in his favorite food (Little Caesar's Pizza) at the perfect $5.00 price! 😛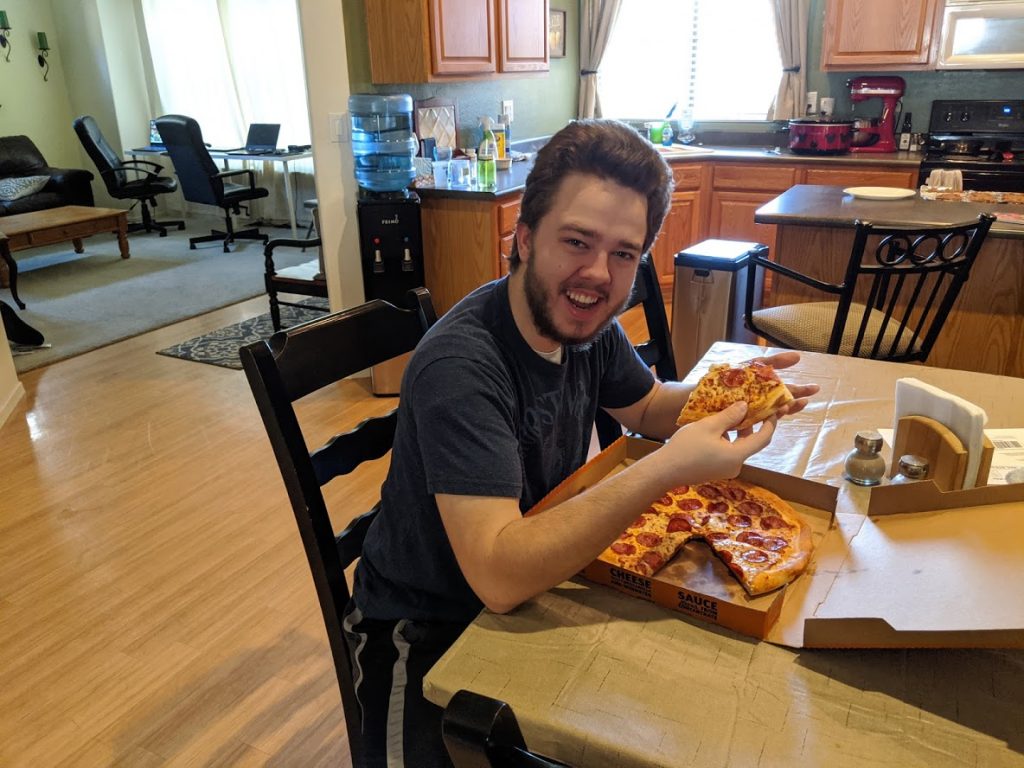 I'm grateful we got out and hiked while we could. Hiking trails have been closed because too many people are congregating. The Town sent this notification out as well.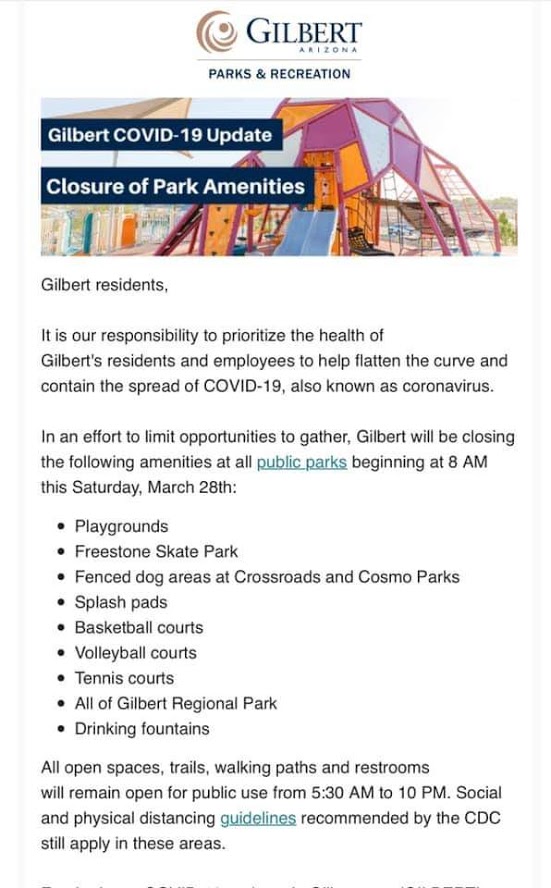 Some good news is gas prices are dropping fast! However, we don't have anywhere to go. LOL! We haven't seen prices under $2.00 in many, many, many years.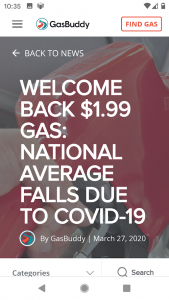 Our beloved Prophet invited us to join in a world wide fast on Sunday. It was very uplifting and unifying knowing thousands of people all over the world were praying and fasting for healing and recovery from this pandemic. Our church service in our home felt even more filled with the Spirit and it was a sweet sweet day. No one even fought! It truly was a wonderful Sabbath! <3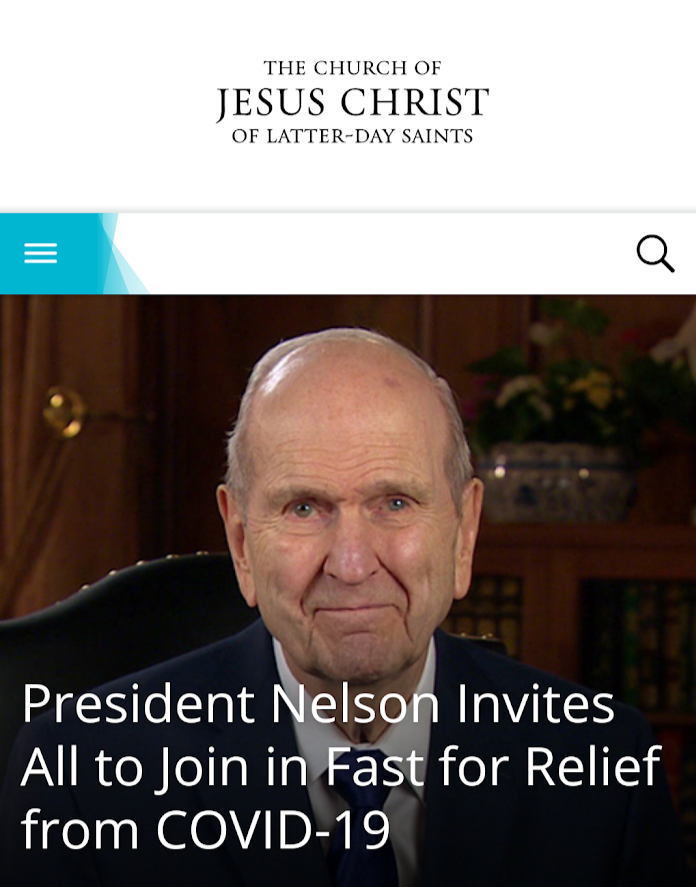 These were the specific things he asked that we include in our fast.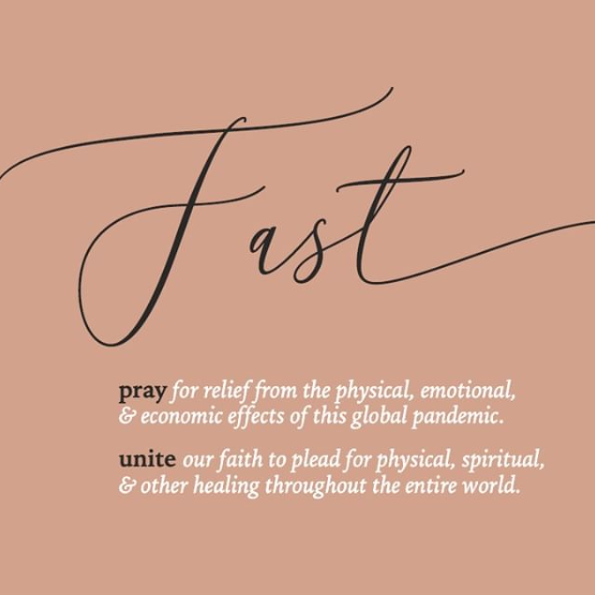 Our medical professionals and hospital workers are SWAMPED! They are tired and putting their own lives at risk as they are essential workers during this pandemic. Sadly, they are also running out of gloves, N95 masks, hand sanitizer and so much more. They have been asking people if they could get them to sew homemade masks and donate them to the hospitals. They aren't up to the specifications of keeping them safe from contracting the virus but it's the best that can be offered right now. It's so sad and so scary for them and for their families they go home to….whenever that is, their shifts are endless.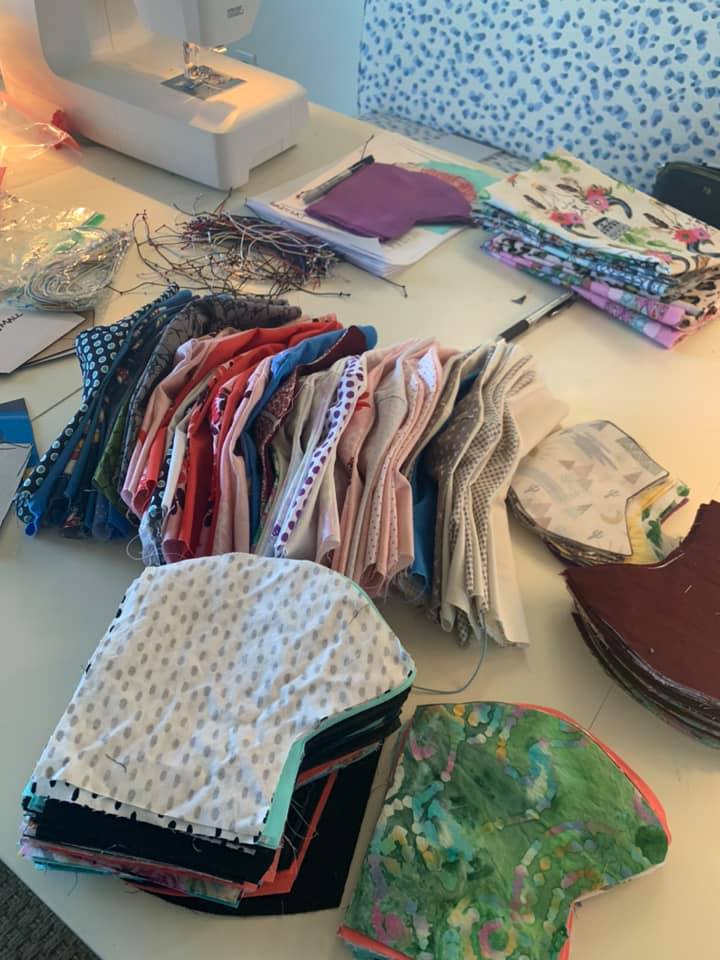 People have been showing the good that is still in us and in the world by doing what they can to support our medial community. It is so heartwarming!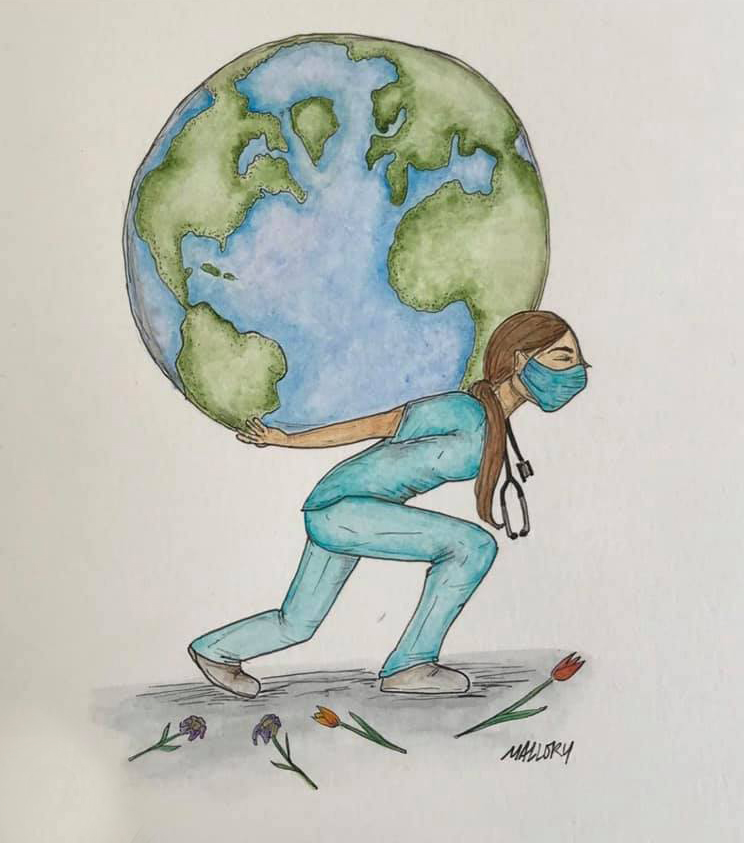 To everyone in the medical field, thank you for being on the front linds and holding it down for your communities! That also goes for any real essential jobs who don't get to stay home; police, fire, grocery store workers, etc., you are all our hero's!
Getting groceries is still a little wonky. For whatever reason toilet paper has become the meme of this whole thing. People are hoarding it and you can't find it anywhere. The stores have had to set times for the elderly to shop so they can get what they need before the masses swarm. Other hard to find items are paper towels, germ-x, lysol spray, clorox wipes, pasta, beans, rice, flour, ect. They have started limiting high demand items to 2 per household during a shopping trip. It has helped some…but I still haven't had any luck finding any of those items.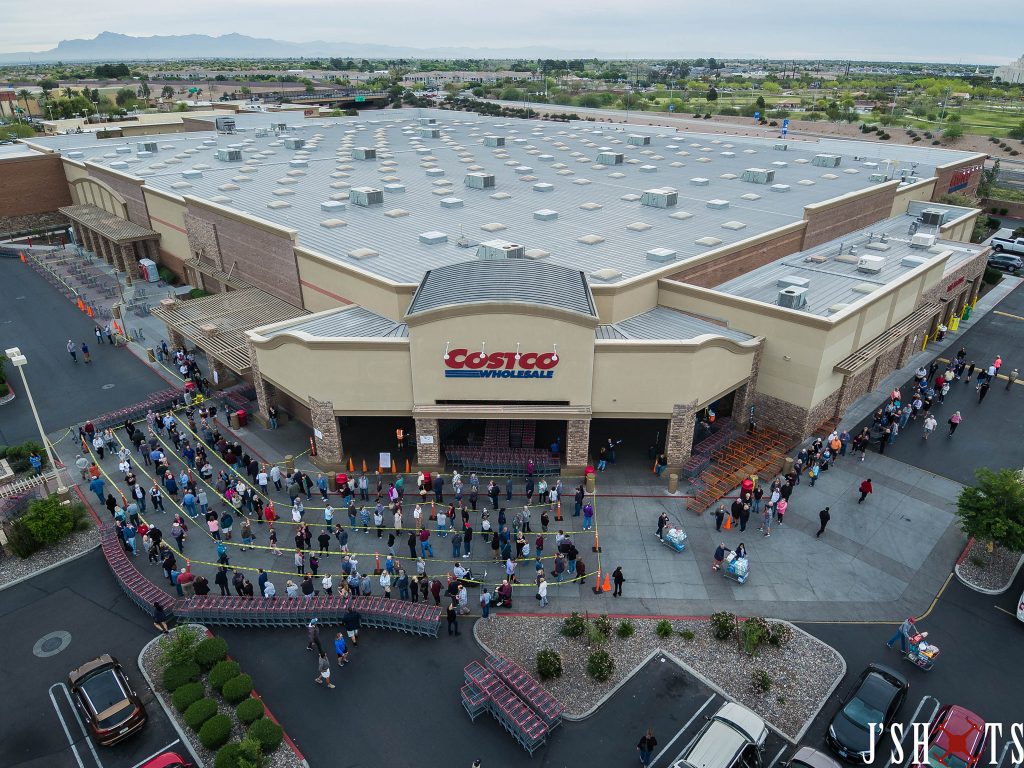 This isn't the que for Disneyland folks, this is Costco!!! YIKES!!
I was at Fry's on Monday late afternoon and it was a little slow. By the end of my trip I noticed there were more and more people. I didn't think too much about it until I heard an older woman telling an older gentleman that the Governor just made another announcement.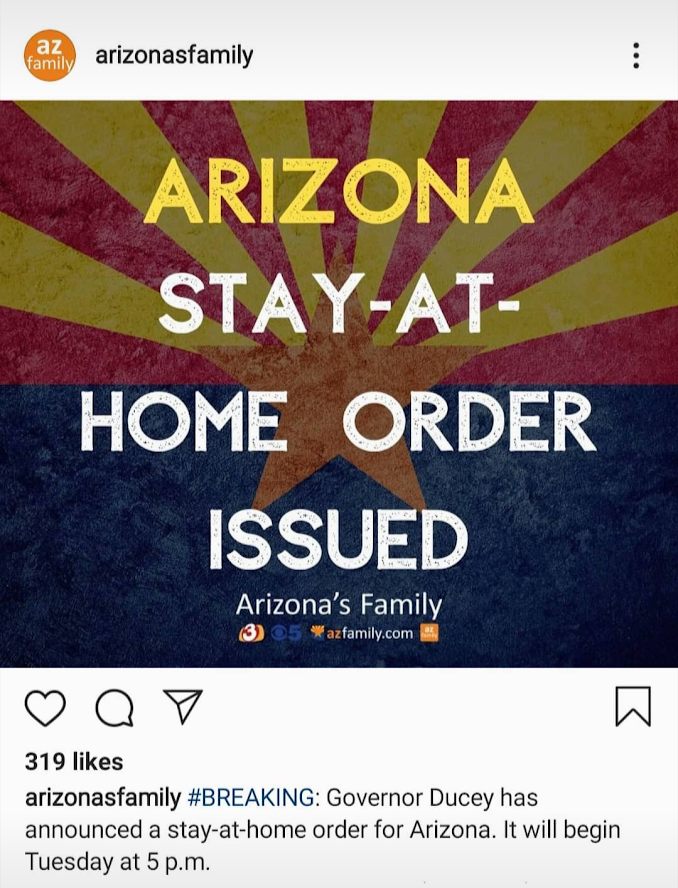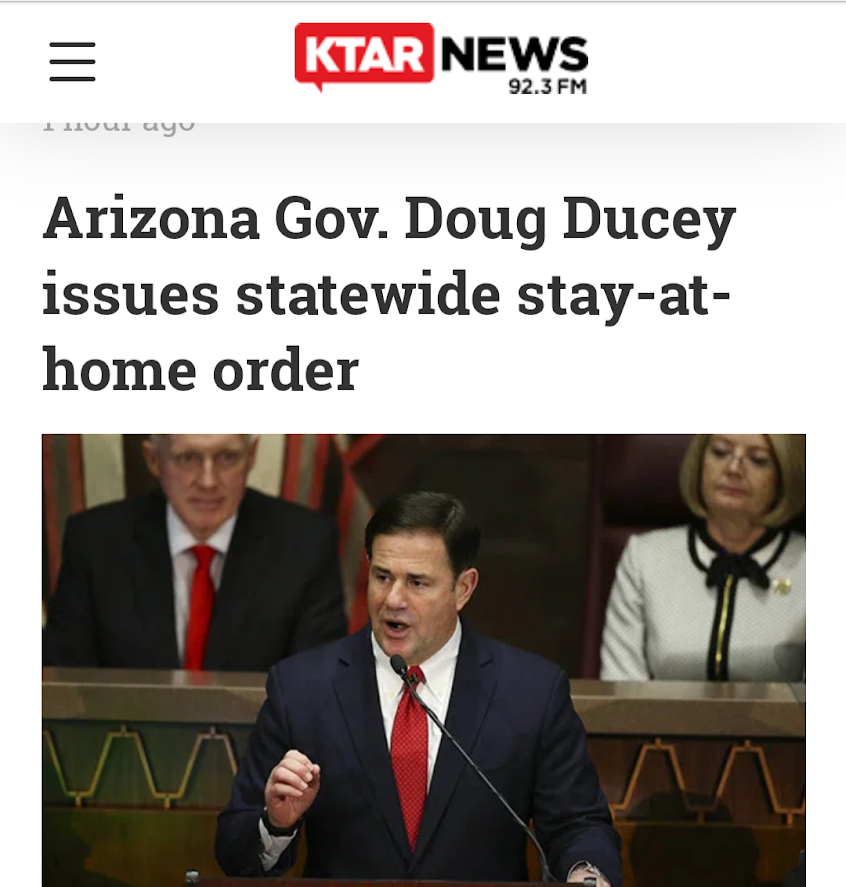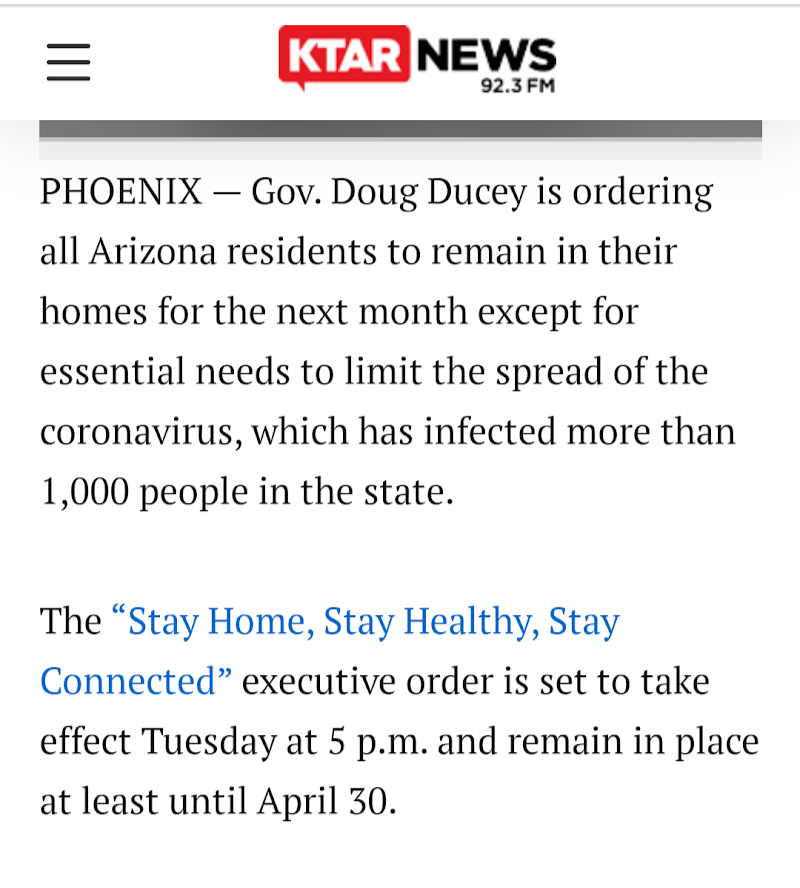 People were starting to panic again thinking they might not be able to get what they needed and started buying up everything again. Nothing really has changed much other than he made it official. Most everyone was following this mandate already. Stores felt like they were going to finally catch up with demand in the next week or so and this announcement just thew things back into a spin. I really don't know what we're going to do if we can't find some TP in the next week!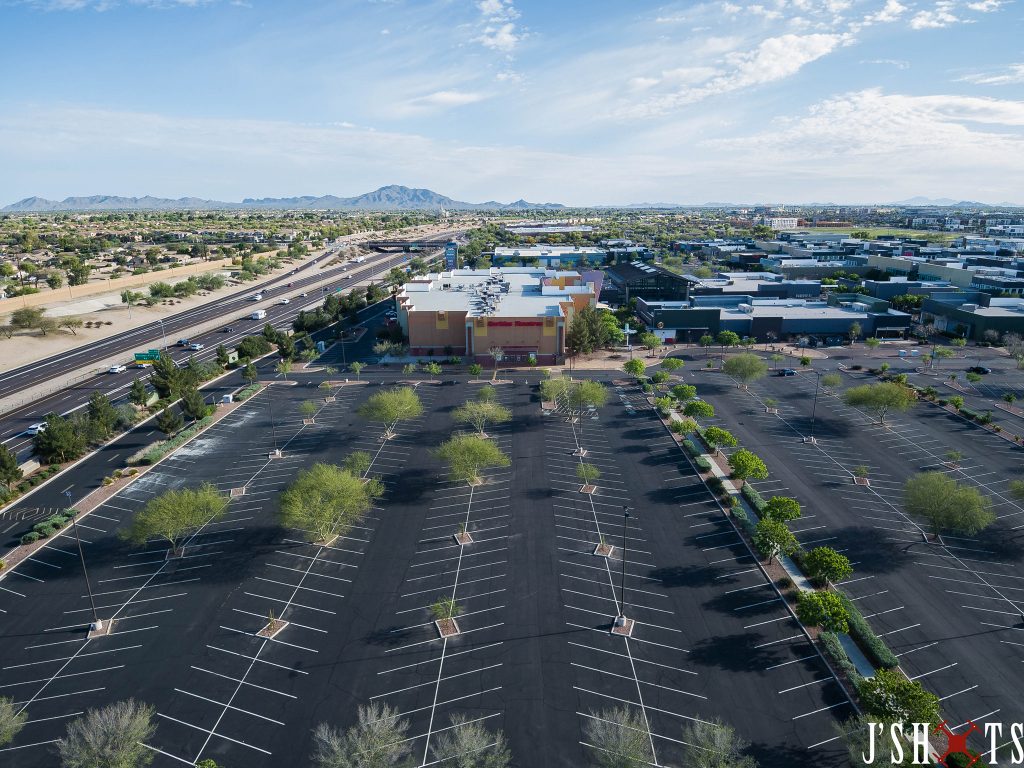 These are some images someone took on the Go Gilbert FB page with his drone of what Harkins and Top Golf look like now. Pretty much every gym, clothing store, mall, and non-essential business look just like this.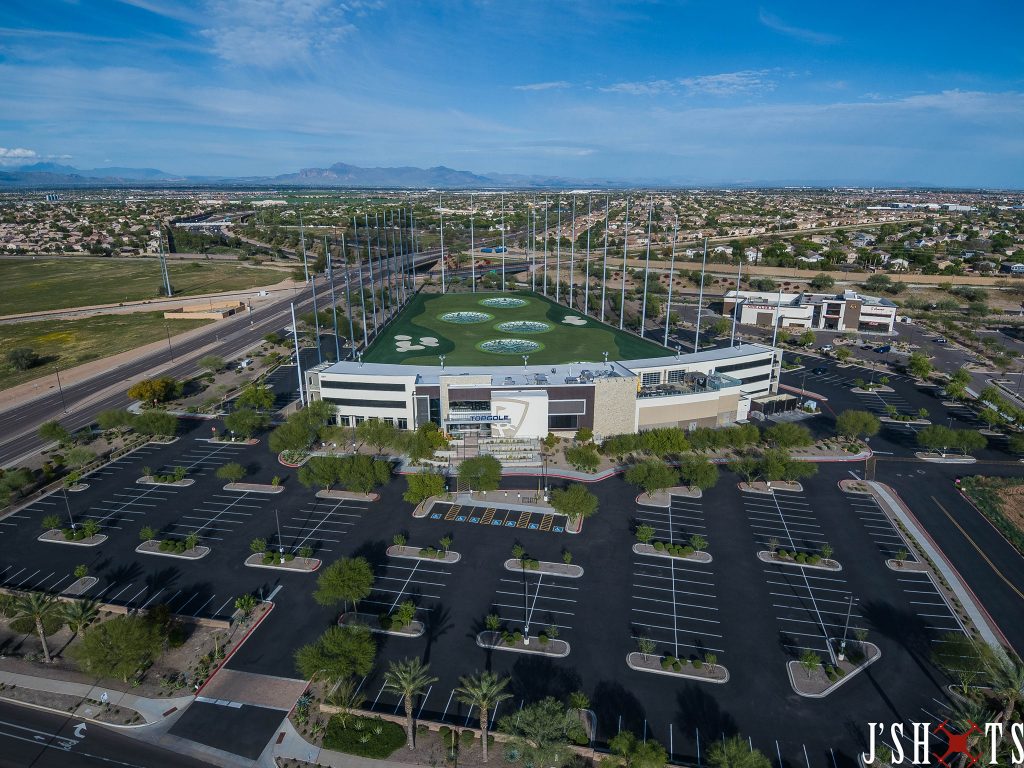 Jared is also working from home now. He's been sitting up at the counter with his laptop but it's just not a good long-term solution. Every room in our house is full so we had to get creative.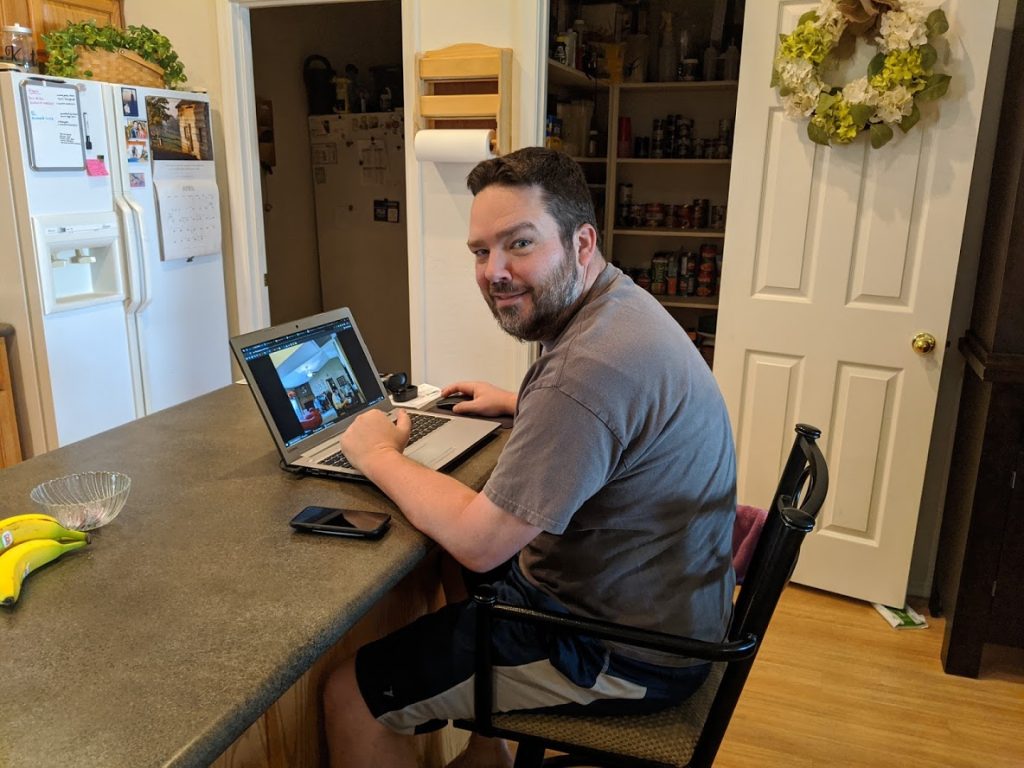 It's not perfect but this set up will have to do for now. Being able to shut the door for meetings is important with a house full of people. 😛 He pulled out a long folding table from the garage, patched together an old office chair of Walker's that the wheels keep falling off of, and set-up his computers in the corner of Walker's bedroom, which also really needs to be repainted. It still has the same paint from when it was Eli's nursery and he's turning 17 in a couple of weeks. LOL!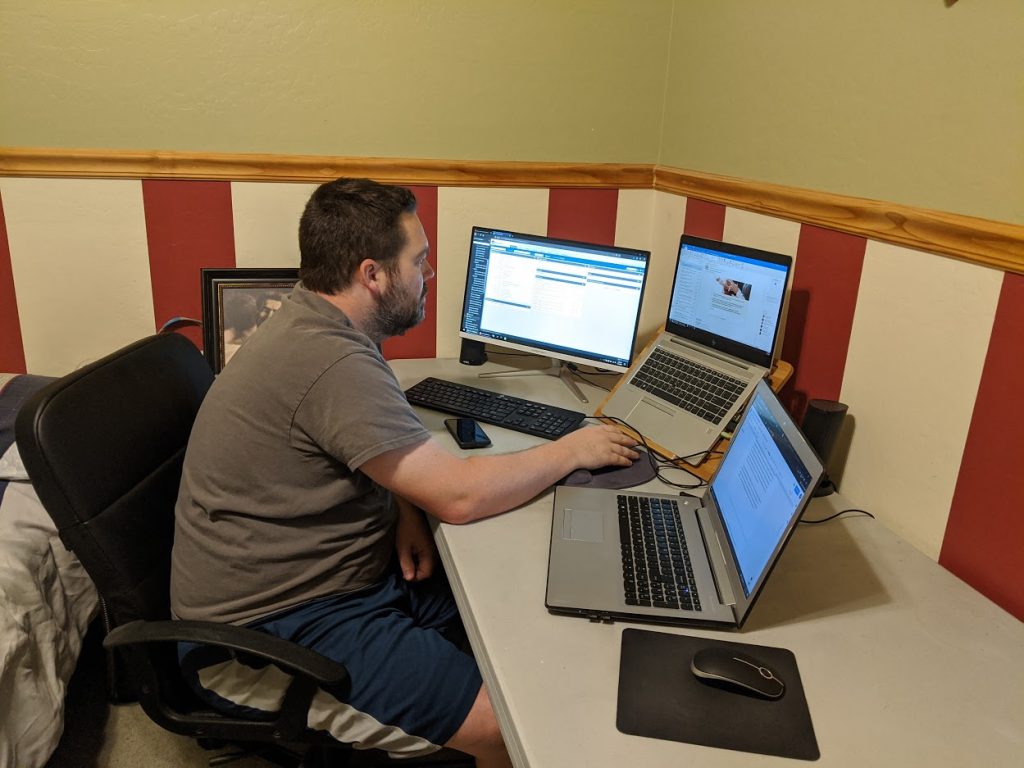 People are funny and have come up with some pretty good memes during all this. I think laughter is the best medicine…especially when you don't have TP! LOL!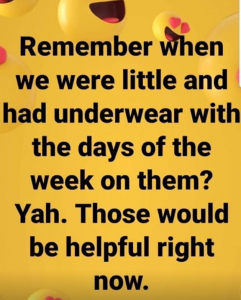 This was a long post…even though we can't do much a lot has been going on. LOL! We pray you and your family will be safe during this crazy time. <3