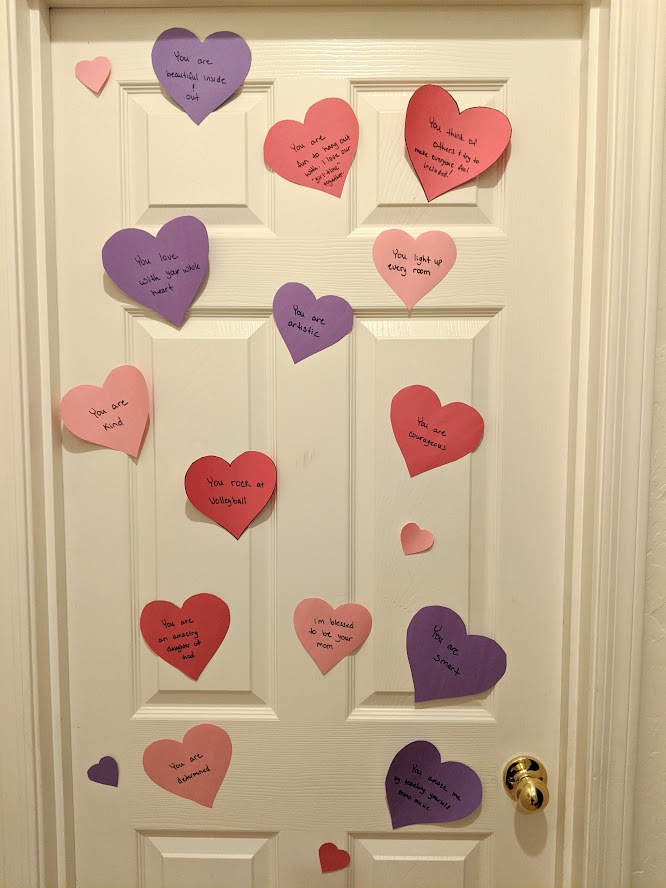 For Valentine's Day this year I decided to do a heart-attack for the kids. Every day from Feb. 1st to Feb. 14th I put a new heart up with the gifts and talents that I see in them. I think I could have done it for the whole month. Maybe next year I will! <3
The kids loved it actually! I would catch them checking each day what the new heart said and see a little smile form across their face. It was so fun!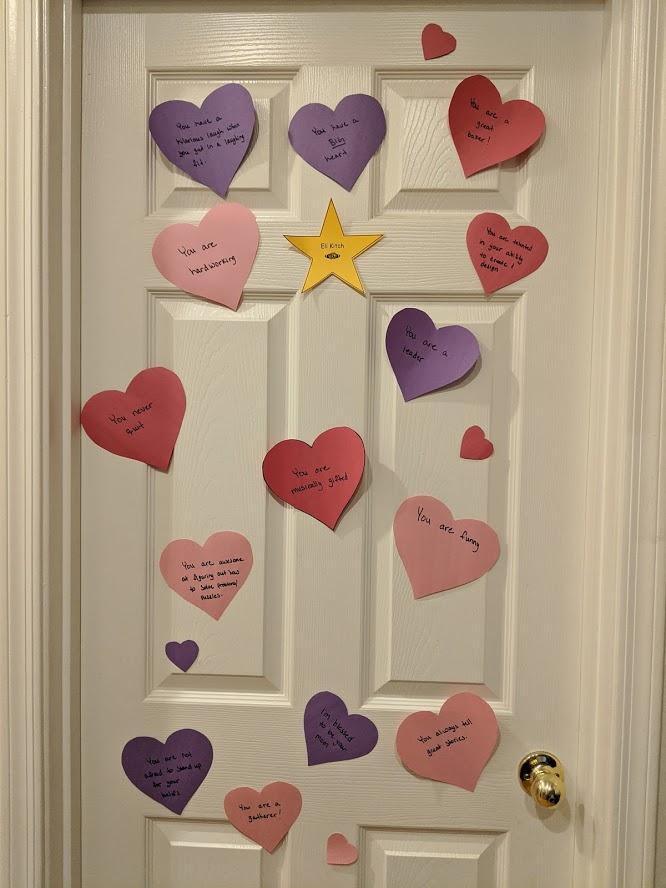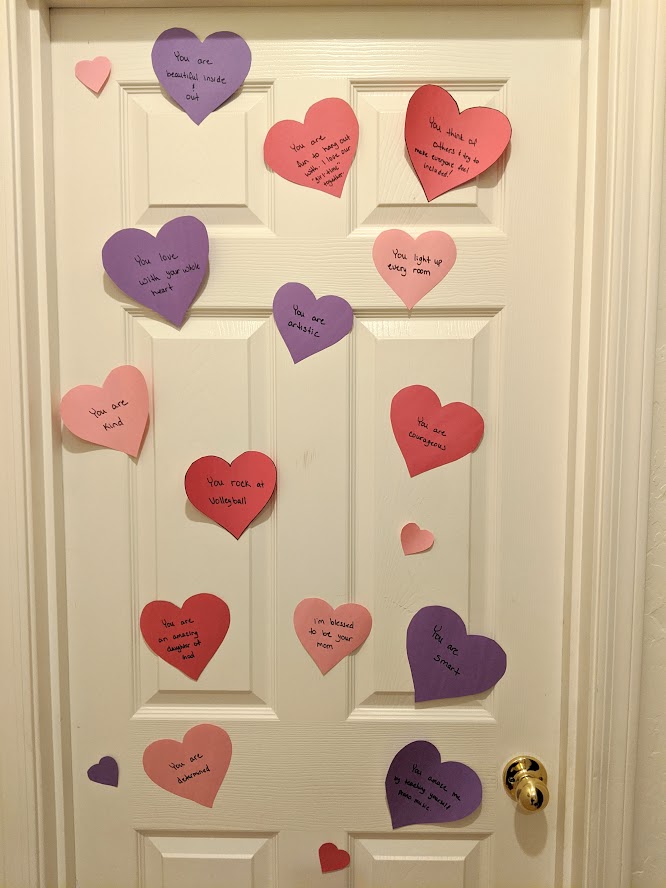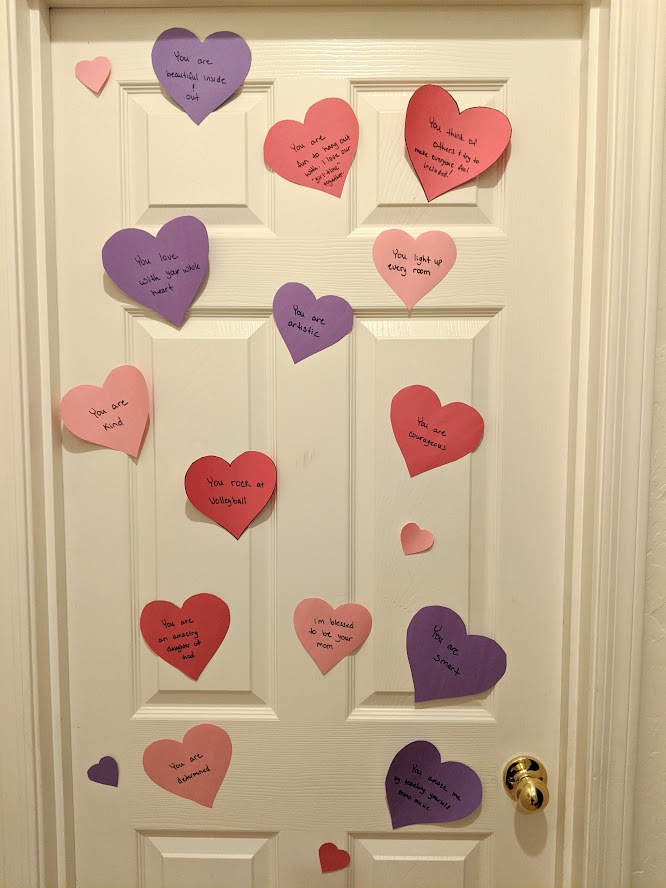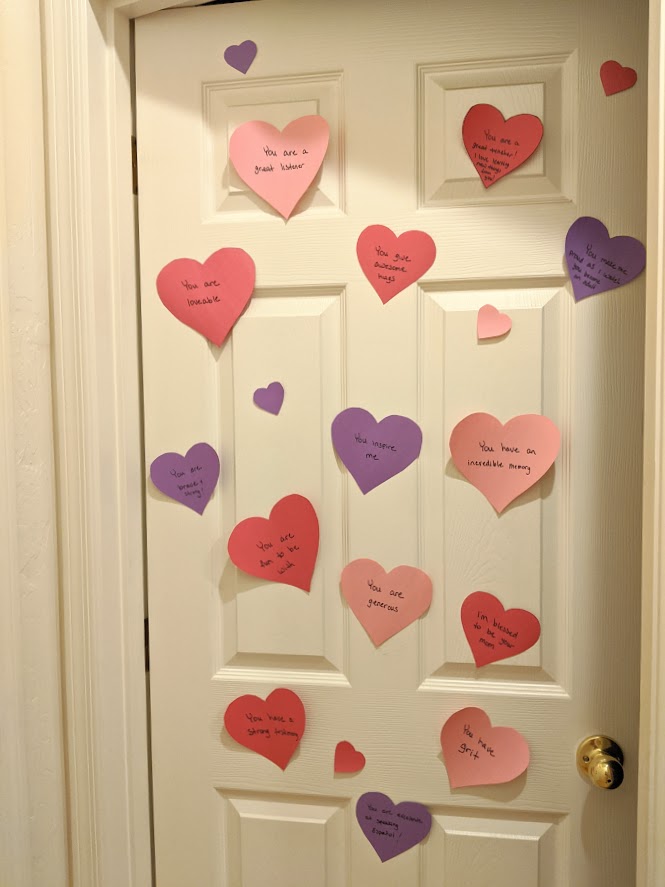 Valentine's Day was low key. We ordered some pizzas and I made some homemade brownies and mousse.
All that mattered was spending time with the people I love!