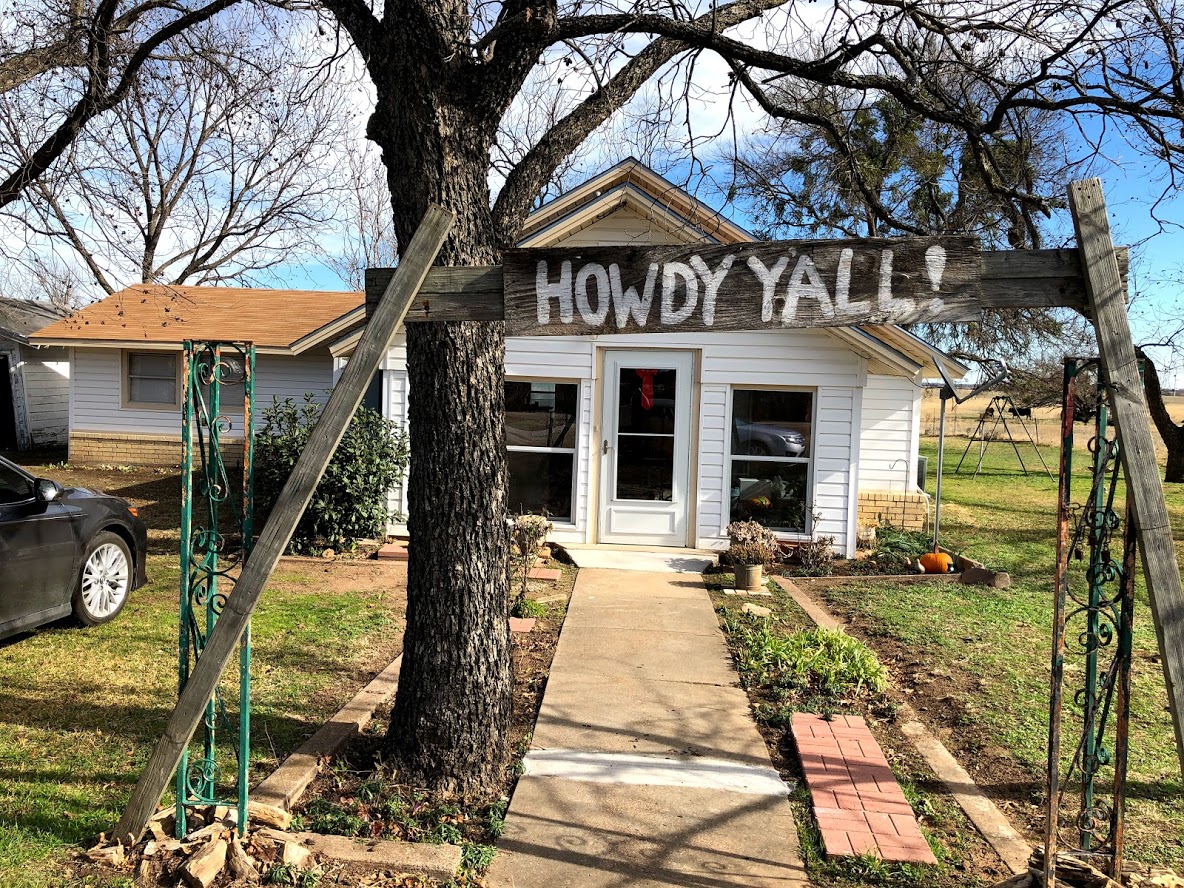 Jared Went to Visit His Momma & Pop
It's been a couple of years since Jared went back home to Texas to see his Mom and Pop. The stars aligned just right and he was able to fly out for a quick weekend trip!
He flew into Dallas and his sister Jonita (who lives in The Colony) picked him up from the airport and they headed down to the farm together.
Country road leading home!
Nothing says Welcome! like this…..
Sun porch leading into the house.
And there she is!!! Messy hands and everything! 😛 That's typical for her…she's a wonderful cook!
Jonita helping out.
These views are just stunning! I could sit here a spell and soak in all that peace and quiet. <3
Rich never disappoints with all of his corny jokes and stories.
I'm so jealous I didn't get any of Rita's famous peach cobbler. MMMMM!!
We gave them this picture years ago when we were pregnant with Walker.
Some more pics of farm life.
It wasn't all relaxing however, Rita put Jared to work. And big sister Jonita apparently is supervising! LOL!
And just like that it was time to say good-bye….
Love these people! <3
We hope we'll be able to bring the whole family soon!