This week things started clicking. I'm still getting led around like a lost puppy, don't get me wrong, but things are making sense, and I'm getting comfortable. We've practiced a lot of contacting, and from my experience and their explanation, it's never not weird. We did get some delicious baklava from someone we contacted though.
Our branch here is rather small, but they are super cool and nice. One of the members here owns a little restaurant called Los Amigos, it is super delicious and authentic. We also found out that on Fridays they have live mariachi.
About the title… while contacting, someone had a very realistic looking snake outside their house, and I said to my companion Elder Oren, "A SNAKE!" He jumped and ran so fast. But yeah things are good out here.
Quick thought… a testimony doesn't require a grand revelatory experience. The early church was full of things like that, and it can skew our perspective. The church is firmer, so we need to be able to develop faith through the subtler ways of the spirit. Would you command God to show unto you a sign? Now we can receive those grand experiences, but they are not the norm, and the less proof you need, the more you will receive; faith before the miracle. Proof makes it harder to demonstrate faith as it is then knowledge.
Anyways. Hasta próxima semana (Until next week).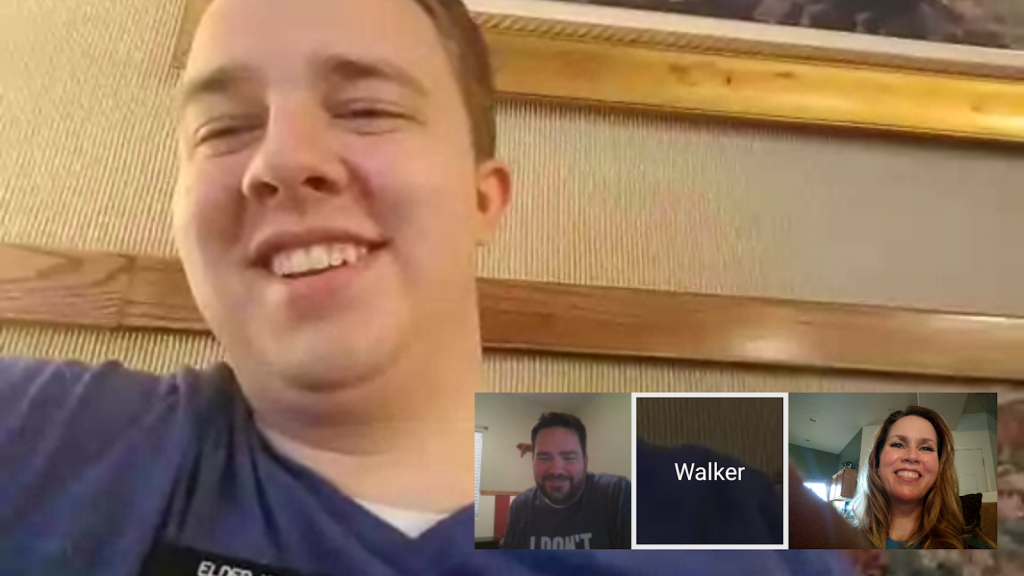 Walker called a little later today. We (I) was getting a little worried. LOL! They were doing a Zone Activity. They were playing a bunch of Minute to Win it games. 🙂 When a team lost they had a bowl of eggs you had to pick from and smash them on your head. Half were hard-boiled and half were raw. So it was a little like Russian Roulette! Walker's team lost one, so he had to pick out of the bowl. Of course, he got the raw one! He turned around and quipped, "Don't I have egg on my face!?!" Haha!!! Rimshot! 😛 (Dad jokes…)
Tomorrow marks two months (8 weeks) out on his Mission! It's hard to believe he's been gone that long already!
They are going to have Zone Conference this week, so he's looking forward to that. It will be his first one.
Tuesday he had his first District Counsel. This is a meeting where they give a leadership lesson, a gospel message, and talk about what is happening within their individual Districts and answer any questions they may have. His District is Largo and covers the entire peninsula that is west of Tampa Bay.
A member from their Branch gave them free coupons to get haircuts at Sport Clips. Apparently, every time you go they give you a free card. So he said, "when you guys go you get me one and they all get free ones forever!" Lol!
His toe is doing much better. He's a little worried about the other one now. We told him if it gets infected again,
go ahead and get the full toe surgery where they cauterize it, and then he won't ever have to worry about it ever again. H
e shouldn't have to fight it his whole mission.
Sunday was his first time translating in Church. It was alright. They understood as much as he does. haha! He figured out you can make stuff up (paraphrase) what is being said and give a general idea. For example, another Missionary was interpreting, and the person at the pulpit was listing things about President Nelson. The list was getting long, so he translated a few of the things on the list and then bore his testimony about the prophet.
He is unsure how often he will change areas. His companion, Elder Oren, has been in the field for six months and hasn't ever transferred anywhere else, and his trainers had also been there a LONG time. He sounded a little disappointed, but I'm sure wherever he is, that's where the Lord wants him to be. <3 He is getting a new apartment soon. He's excited about that! 🙂
He will be "in training" for 12 weeks. He's in his second week now. When it's over, it is VERY likely he will then be a trainer right away!! That's exciting! They just don't have very many Spanish Missionaries there. He couldn't remember how many, but it's barely double-digits, and Elder Hemming is leaving back to Mexico soon. They do have Zebras (one English, one Spanish speaking) down there. It's very unlikely for a Spanish Missionary to become an English Missionary, but if you are an English Missionary and you pick up the language well, you can become a Spanish Speaking Missionary.
After District Counsel, they went on Splits/Exchanges. This is where they basically switch companions for a little while. His two companions were busy at the Mission Office and training another Missionary, so Walker went out with another Missionary to go contacting. Which is where you go out on the streets and try to tell people about the Gospel. Contacting is still awkward, but not as weird as at first. His trainer even said he's still not super comfortable doing it. I shared with him that on Sunday the Missionaries in our Ward spoke in Sacrament. Elder Cash has been out 18 months and was talking about how that's still a hard thing for him to do. He feels in six months (when it's time for him to return home) he'll probably finally feel comfortable with it!
He's staying well fed. He shared in his letter above that he tried Baklava for the first time from a contact they had. It was delicious. The Mexicans also love to feed them. 🙂 He mentioned in the letter that they were taken out to a hole in the wall Mexican Food restaurant owned by one of the members in his Branch. It was extraordinarily delicious! They had Horchata and everything was very authentic. Since they were there when it happened, they found out that on Fridays they have a live Mariachi Band that comes in and plays. The trumpet player was cracking him up because he was so chill. It was like no big deal to him to be playing this awesome music. He had one hand in his pocket, and the other on the horn. It was like he could do it in his sleep! 😛 His favorite though was the accordion player. He thinks the accordion is fantastic! He enjoyed it a lot! Definitely a highlight for him. He even took video of the band. So you know he was impressed. Walker rarely records or takes pictures. 😛 I told him I'm jealous, and we'll have to go visit there one day!!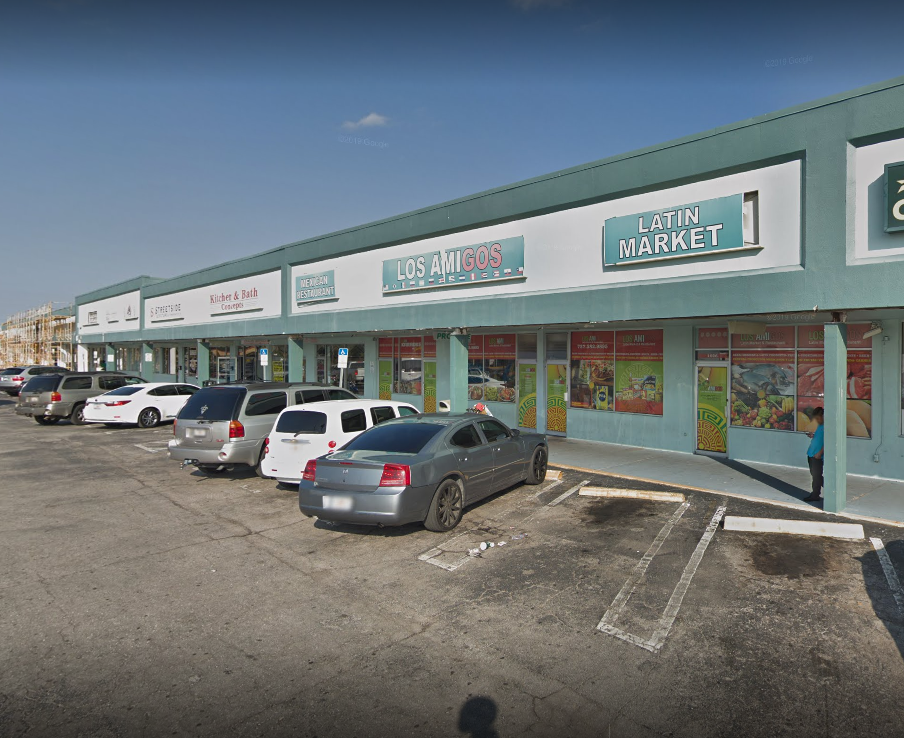 Thank you Google for the pictures! 😛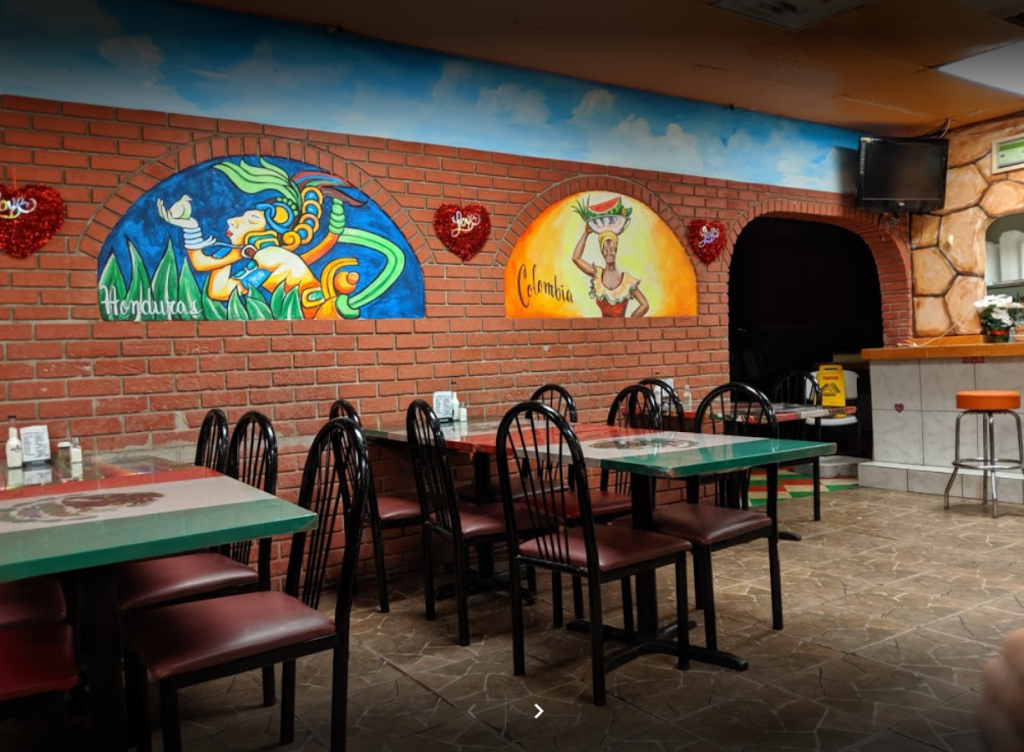 Since he arrived, they've been teaching two interested persons. Juanita and Hernan. Things have been going really well with them. Hernan has been coming to church each week, and he even contributed in Priesthood. Walker has been helping in the conversations, but his Spanish is still coming along. He's had two people ask him to just speak in English instead. :/ He's getting it. It just takes time.
It's been raining a lot, and it reminded me that Sister Curtis from our Ward texted me a picture that a friend of hers that lives in Florida sent her. She said because of all of the rain, the alligators have been out in full force! Isn't this the craziest thing!? I showed it to Walker, and he just laughed. 😛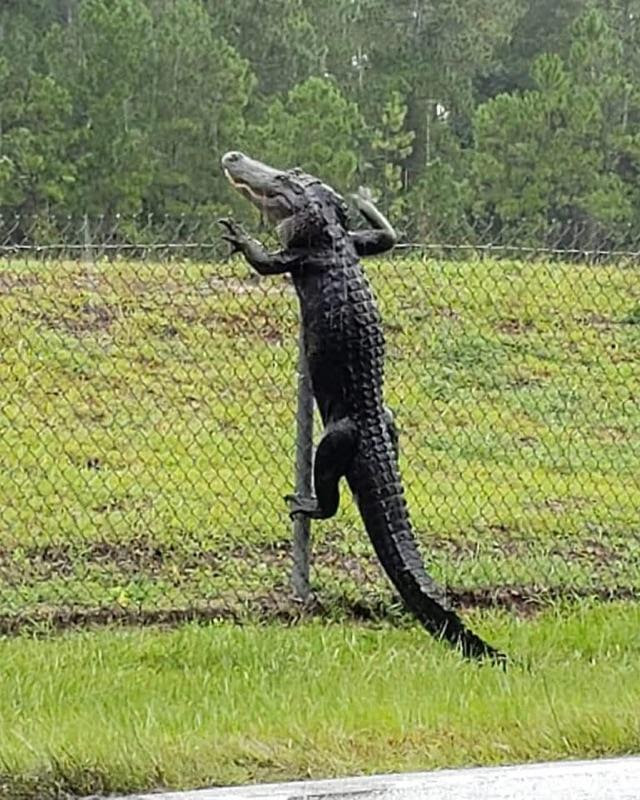 That thing is full-on scaling that fence! I had NO idea they could climb!
They were in a hospital this week, and on the news, they were reporting about these baby turtles who were getting confused on which way the ocean was because of all the rain. They were heading to the street and almost got run over. Some good Samaritan saved them though!
They were at the hospital because they were trying to get in touch with a man from their Branch whose wife was there on life support. They wanted to check in with him to see if they could offer any help. They couldn't find him, but they were able to do a prayer in her room and gave her a Priesthood Blessing. It was a little difficult being in there, seeing her that way, but he was grateful that they were able to serve her in that capacity.
They stay busy in their Branch. Branches are very small Wards. They don't have all the people it typically takes to keep things running smoothly. They don't utilize the over-flow area at all and even in the chapel, the benches aren't full. There are a lot of empty spaces. He can easily shake everyone's hand as he goes around. 🙂 They do a lot of reaching out to less active members and tending to people. With high baptism rates, there is a lot of effort in retaining membership. They are much more of an integral part of their Branch than the Missionaries are here in our Wards in Arizona. It's neat that he gets to know the people very well. Brother Stretch and Brother Owen help them out quite a bit in their Branch. They help the Missionaries by driving them around sometimes, helping them find contacts, and just help them out as much as they can. They may be like their Branch's Mission Leaders. His Branch President's name is President Ross.
They came across an interesting person this week. He stopped them on the street as they were walking around. He came up to them and asked them what they were doing, and who they were with. They explained who they were and that they were with the Church of Jesus Christ of Latter-day Saints. He proceeded to talk to them about some interesting topics. 😛 He was talking to them about the Land of Nod and Ancient Advanced Technology. This is all according to this man: The Land of Nod is the land Cain fled to after he was cast away from his family and cursed. People speculate that the humanoids that evolved from apes lived in the Land of Nod, and the people of Cain bred with them. They were an ancient people here before us. They were sub-human. This is not doctrine, it's purely speculation by a lot of people. They mention a lot of names from the Land of Nod that don't have any connection to Adam and Eve or anything. Cain fled and of a sudden, he has a wife while there was no mention of a human fleeing with him. That's the main reason people assume. He was also talking to them about how Egyptians had UFOs. He was saying the top parts of the Pyramids function like a funnel for energy. Weird things would happen around Pyramids. So people assume the tops have some energy or battery source. There are a lot of references to what could have possibly been aliens in the hieroglyphics and things. So people either take that as the Egyptians communicated with aliens or the aliens are so advanced in their technology we don't understand it, and the Egyptians were able to harness some of that and had flying crafts. He was interesting and eccentric! 😛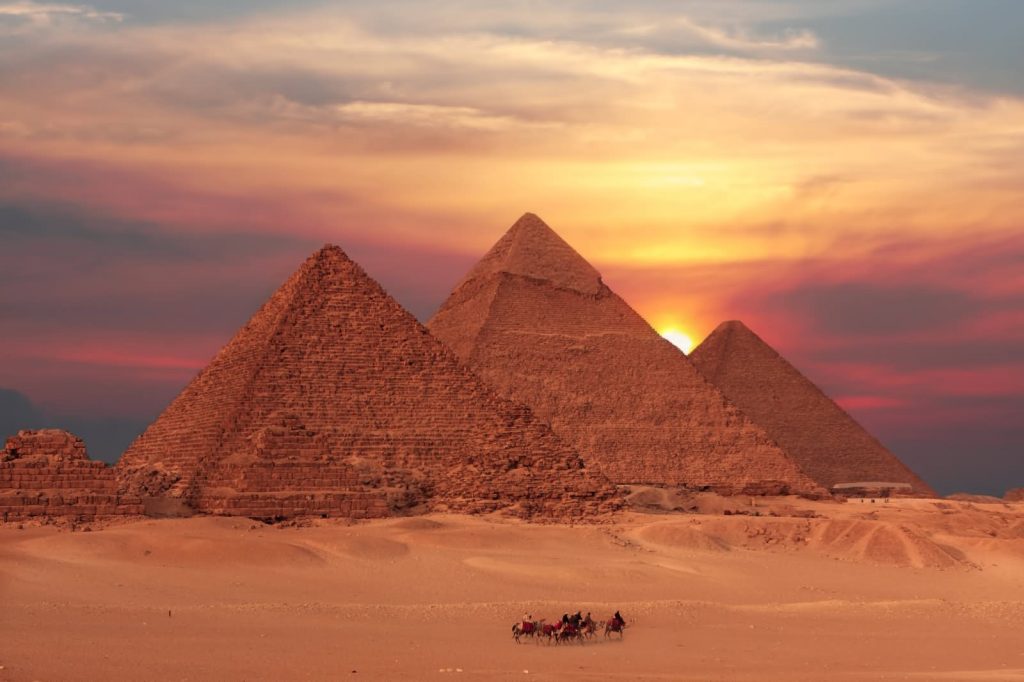 He found out that in his Mission, he's allowed to listen to music. He was asked what the hardest part has been for him so far, and he said hands down not being able to listen to his music. <3 They said you can listen to any music as long as there are no romantic overtones, it invites the Spirit, and you and companion agree on it. That really made him happy! Now he's on the hunt for some good tunes! 🙂 Jared started teasing him and saying, "the hardest part isn't being away from your parents. That's easy huh?" LOL!!!
His companion, Elder Oren is quite the chef! He's like their mom. He does all the cooking and cleaning and knows all the medical stuff and takes care of them. I reminded him to pitch in and help too because even mom's like a day off here and there. Walker said, "He just loves to do it. It's how he shows his love for us. And this week he made a curry dish for us, and it was really good!" That was his first time trying curry. I said to make sure he gets his recipe from him if they ever part ways, so he can make it when he gets back home!
Poor Elder Hemming ate a taco from a random street truck and that night he got the "spins". Walker explained that's when it's come out both ends, and you have to spin to get to the toilet! Hahaha! Poor guy! Thankfully, Mom (Elder Oren is 22 and pre-med), and he knew just what to do to help take care of him!!
He wants more ties. The other missionaries have been saying you need about 30 of them. 😛 It's really the only thing they can dress differently with and show any personality. It's also a big thing for the missionaries to trade ties and gift ties to each other as companionships change and things like that. Elder Hemming is leaving to go back to Mexico soon, so Walker is trading him his red tie for an orange and blue tie. Elder Hemming is also going to give him a black tie (because he's Walker's Trainer), so that he can have the "classic" look. 🙂 Walker likes the black tie, belt, pants, shoes look.
His companions have commented that he's slimming down. That makes him happy. He's been working on his health.
They are moving out of their current apartment soon. They are going to another complex. It's supposed to be even nicer than the one they are in now which is one of the nicer ones in the district.
They were invited over to the Branch Clerk's house to have Family Home Evening and play some board games. They played Monopoly Cheaters Edition. It was the worst game! LOL! He is terrible at cheating/lying. He just can't do it. 😛 You are your own banker, so you can cheat easier. Elder Hemming was a pro, and he stole all the properties right off the bat without anyone knowing! Haha! He did put them all back, so he didn't instantly win though! 😛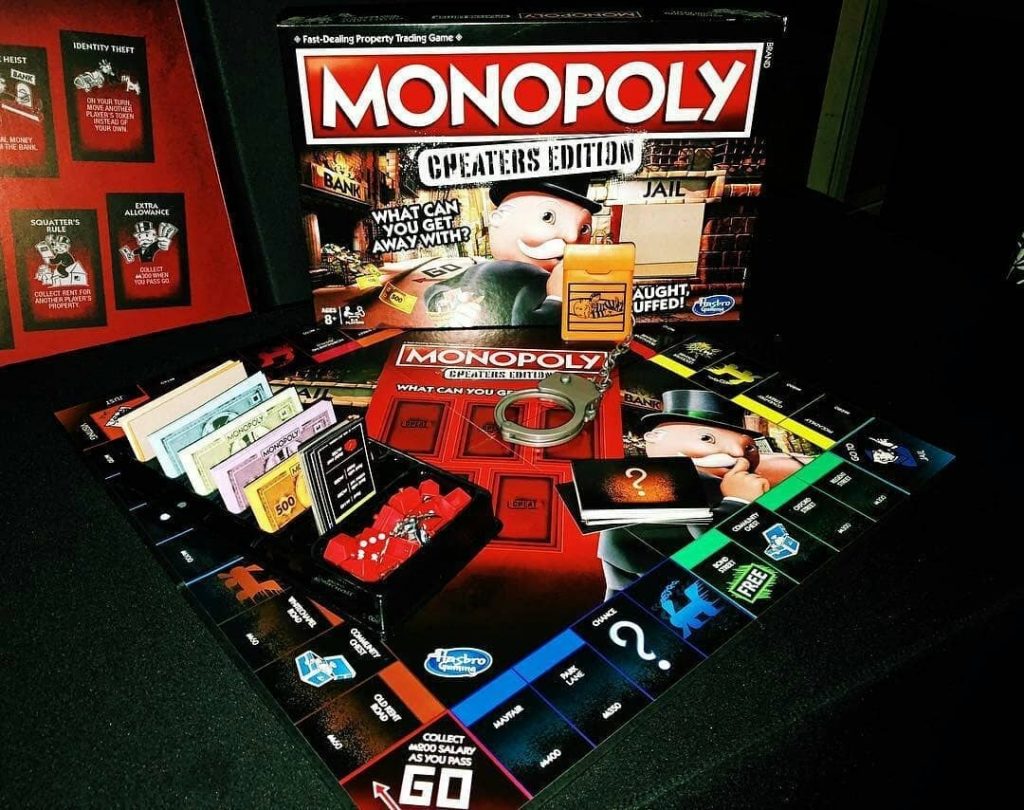 One of their investigators got arrested. He doesn't have papers, so he was driving without a license. They don't know if he's going to get deported or not. He had a baptism date, but he recently changed his mind. The Sheriff called them wanted them to come and pick up his car, but as missionaries, they aren't allowed to drive other people's vehicles. The sheriff continued to call, but when they tried to answer, it wouldn't go through (probably a collect call?). He had given the jail their number to call, so they kept calling. They finally were able to talk to a representative. Elder Oren's first name is Archel. When talking to the representative he started to spell it. He said, A-R-C-H-Elephant-Lion. They have no idea why he decided to say it that way, but it's become a running joke with them now. 🙂 He thought he was saying it like the phonetic alphabet, but they were like… that's NOT the military alphabet! Haha!!
They were walking to and from the gym, and they have to cross over on a bridge. There was a little lizard on the handrail, and Elder Oren jumped so fast and freaked out once he saw it. Between the lizard and the snake, I think it's safe to say that he is scared of reptiles. LOL!
They had someone with a baptismal date for yesterday (Sunday), but Friday, in the baptismal interview, she couldn't say yes to the question "
do you have a testimony of the Book of Mormon, Joseph Smith and the current prophet Russell M. Nelson?
" They moved it to next week, but now they aren't sure if they are going to be able to do it. A week is a short time to help her with the questions. She previously rescheduled because of problems in her family with her dad (he didn't want to go into detail about that). Now they are doing better, so they were moving forward again. When they asked her in the interview this week, she said she wasn't sure, but in the past, she's said she did. So they just aren't sure when she will be ready with her testimony. They asked her how she's been feeling about it, and she says when I read the Book of Mormon I feel good and it answers my questions. They are trying to help her understand that those feelings are the Spirit confirming truths to her, and that's the beginning of building her testimony. Jared was explaining that a testimony doesn't mean I "know" this stuff. It means that I hope for this stuff and believe it, and I'm going to work towards that knowledge. Walker said they feel like she is wanting this BIG revelation. She wants an angel to come and tell her this is all true. When they prayed with her to know if what they are teaching her is true, she said she felt peaceful and good. They were trying to help her understand that that is her answer! She is just struggling still.
We shared with him that just yesterday we had a conversation with Eli about how the past few weeks in church a lot of people have been sharing how it's so rare to have these BIG revelations and to have the Holy Ghost speak directly to you. But you hear stories where this happens, and it begins to sound like that's the norm, but it really isn't. Jared doesn't get those experiences, I have a few times, but it isn't typical for most. Walker said the prophets have said that's the least common form of revelation. Yet that's what most everyone expects. Some prophets did actually receive it all the time. Joseph Smith for example, but he was saying that he thinks that skews people's ideas of what is "normal". He needed to have that kind of communication because the church was being restored, and he needed that direct conduit. the early church had more visible and physical miracles compared to now, so people have a skewed perspective.
He had lunch with some Columbian members, and they were getting frustrated with the missionaries. The kept telling them that they need to speak Columbian Spanish instead of their Mexican Spanish. They were teasing, but they were serious too. 😛 They legitimately feel like Columbian Spanish is "better" than what they speak. LOL! For example, when they say
"que?" (what?) or "mande?" (repeat that), t
hey think it's rude. They would say
"c
ó
mo? (how?) or "q
ué dijo
?" (what did you say?) They are less demanding forms.
I shared with him that I learned a new Spanish word this week! I was so proud of myself. 😛 Vaquero… it means cowboy! 😀 He said he didn't know that word, .so I taught him a new word! I was watching Red Garters. It's an old movie from the 50s. I told him I'm going to install Duolingo on my phone, and I'm going to try to learn one new word each week! <3 T
he first phrase you learn on that app is "Juan come manzanas." Which means, Juan eats apples. It is a running joke in the MTC/CCM, and everyone just randomly says it. 😛
His companions were telling him about the types of Missionaries. There is the
"Trunky Missionary" who is just ready to go home, and they aren't putting in the full effort.
The "Party Missionary" is no good. They are very disobedient and do whatever they want.
The "Homies" just do whatever their companion does. They don't lean one way or the other. The
"Missionaries" are a good blend of obedience while still having fun. That's the goal is to be a Missionary. 🙂 And finally, the
"Pharisees" are obedient to such a degree that you lose the light of the work. When they leave the apartment for the day, they don't return, no matter what. They bring their food with them, eat in the middle of the street, and continue on. They are just going all day long sprinting from door to door. If they get home at the end of the night at 8:59pm, they wait outside the door until it turns exactly 9:00pm. If they come in at 9:01pm, they call their Mission President to repent. Haha! They are hardcore. Rumor is that two Mission Presidents ago, all of the missionaries were Pharisees. Some of the people that are there now are like that, but things have changed a lot.
Walker met Elder Garring who had gone home already, but he came back to do the baptism where Walker bore his testimony. He was a Pharisee at first, and then he became a "Beast" which is in between a Pharisee and a Missionary. They are just "on it" all the time, but they are still having fun. Elder Oren and he were companions, and he said he used to cry because he wouldn't ever stop to eat, and he was always starving to death. He said it was really hard.
Hearing these things and how things changed just before he got there is a confirmation that he was led by the Spirit in the timing for leaving on his mission. Waiting that year was the right thing for him in so many ways. It's evident in so many experiences he's shared.
They have Companionship Inventories where they talk to each other about things they can improve on any other issues. One of his companions had his favorite Inventory. He said, "you're the worst!" and the companion said, "Likewise! Now let's eat!" Haha! Walker thought that was hilarious!
The conversation came to an abrupt stop as Elder Oren went MIA all of a sudden! All of the missionaries and people in the church building scattered to go look for him. They found him… he had forgotten to tell Walker where he was going. They are companions and supposed to be with each other 24/7. He was apparently with some other missionaries cleaning up some stuff in one of the classrooms.
He was also told to not use the term p-day anymore. He should call it preparation day since p-day is slang, and you're not supposed to use slang. Though, the church is full of slang and acronyms, BYC is Bishop Youth Council, YSA is Young Single Adults, FHE is Family Home Evening, etc. He said they were sort of joking but also serious. So he now calls it Preparation Day. 😉
It's always so good to see his face! We said our I love you's and goodbyes and another week is done! 🙂