Florida Elder's Companion Leaves
My companion left today. Well one of them. I can't remember if I explained this, but one of my companions is actually from the Mexico City West mission. However, his passport and visa were stolen (or at least they thought so), so he got deported. He went home for a short period before coming here to Tampa for two months. Now that he is just about to return, they found that his visa and passport were stuck up under the seat of the car that they put his papers in. He was great and really fun, and I'm glad I was able to serve with him for a time.
This week we visited the hospital several times to give blessings and prayers and comfort. It was rather sad. However, helping them was very good. Giving service and comfort and blessings brought some light I think. Otherwise, this week wasn't much to write home about (pun extraordinarily intended).
However, I would like to share a brief testimony of Joseph Smith. I love Joseph Smith. Of course, we know we do not worship him. However, we should respect him. He has been called the second greatest prophet of all time. The greatest, of course, being our Lord and Savior Jesus Christ. His life was filled with much trial and difficulty, and yet he was described by many as jovial, friendly, happy, full of vigor, the life of the party. Later on in his life in regard to his great trials he simply said "In deep water am I wont to swim in. (D&C 127:2) Better deep than shallow. (The Restoration Movie)" He relates himself to Peter in rejoicing in his trials for God continually delivers him from them. Joseph Smith lived a life that very few will be able to accept, fewer understand, and fewer know. He was constantly in the midst of miracle either in communication with God or exercising his priesthood in service of others. His greatest sorrows were for the wayward lives of others and pain inflicted due to his presence and preaching. His greatest joys were in his family and friends. His discourses were powerful, his friends loyal, and his revelation was true. Looking through his life and his teaching helps us understand more about God, more about our purpose, more about this restored church, and more about how we should interact with one another. This testimony ended up being not so brief, but I would like to close this email in the name of Jesus Christ, amen.
Hasta próxima semana (Until next week)
PS: some pictures of my District (the Elders of Israel) and Elder Hemming (my companion who left).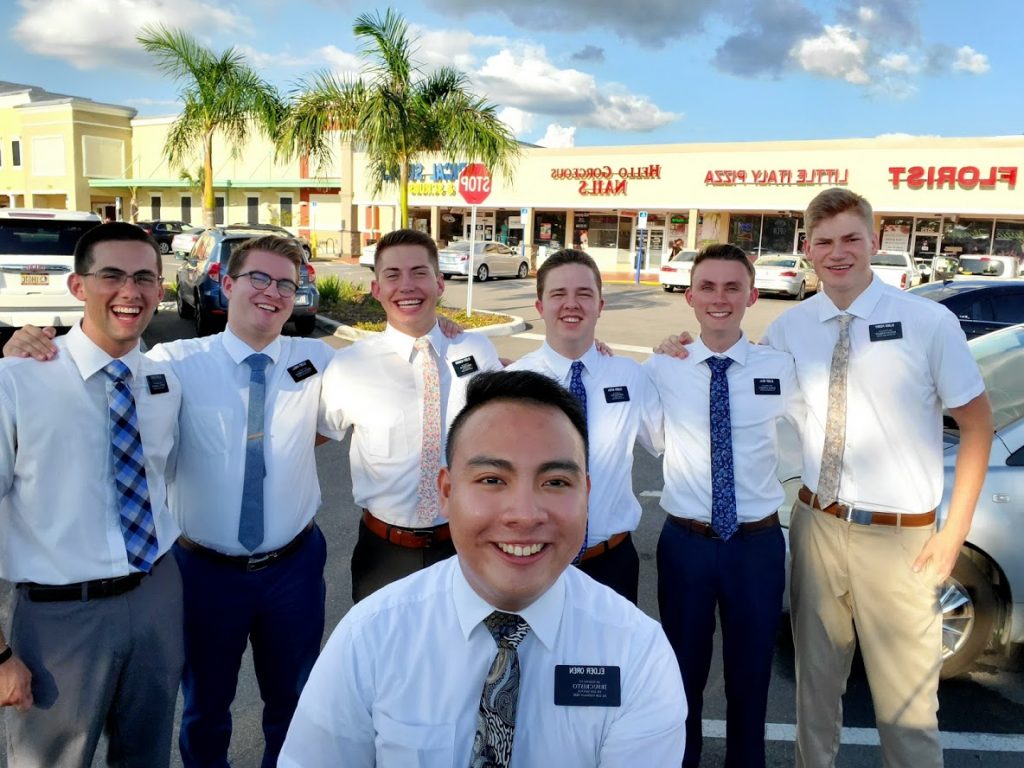 "Elders of Israel"
More about this name below.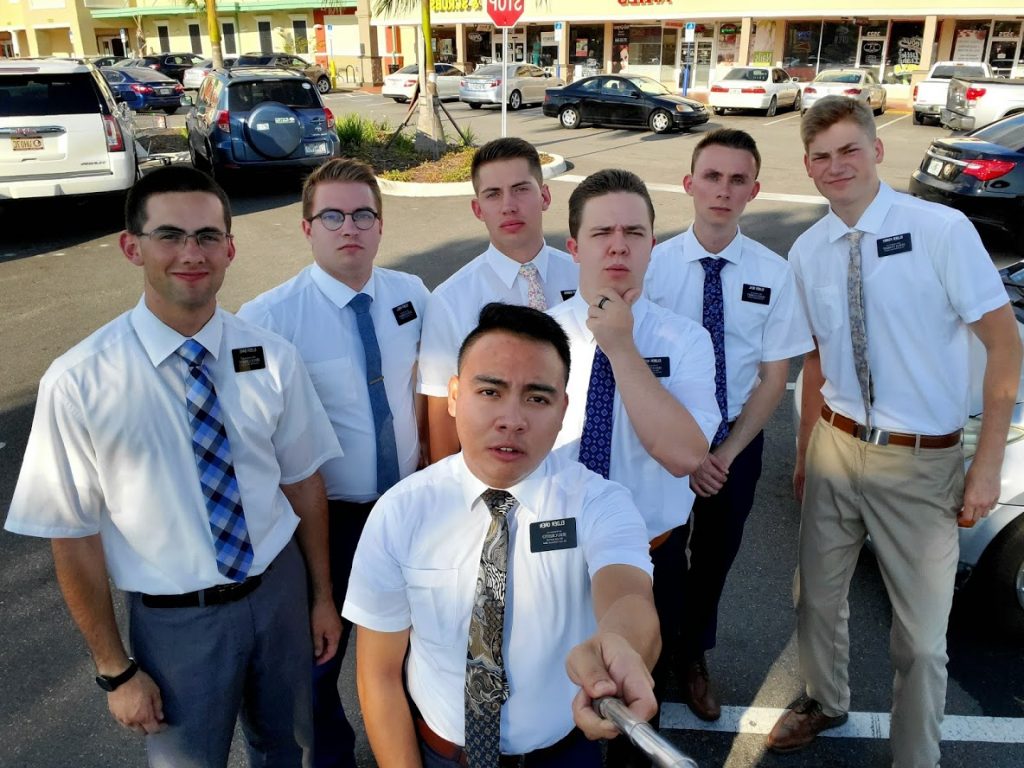 This was taken outside of a Golden Corral where they ate one day.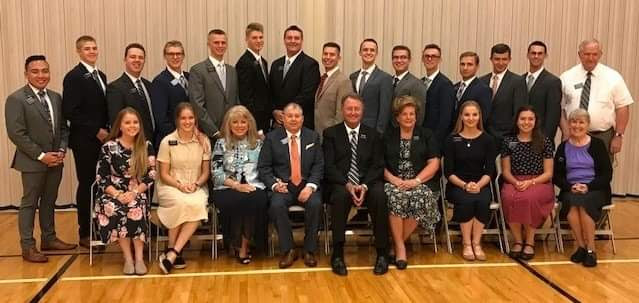 St Petersburg Zone – Aug. 22, 2019
Elder Kith is third from the left.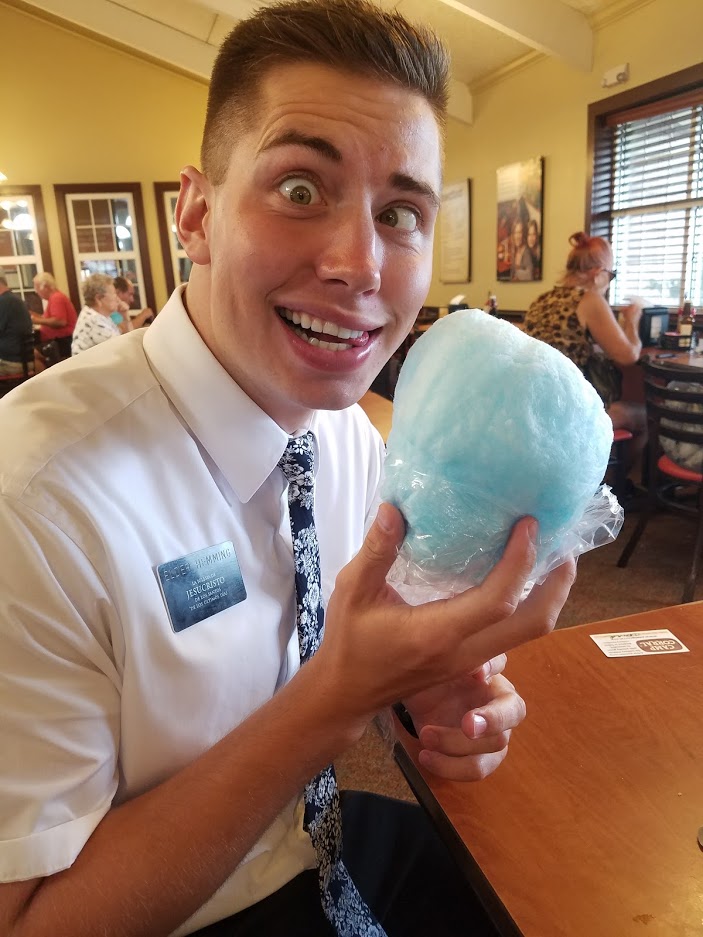 Elder Hemming is OBSESSED with cotton candy!
Missionaries love to eat and the Relief Society sisters and Senior Missionaries love to feed them.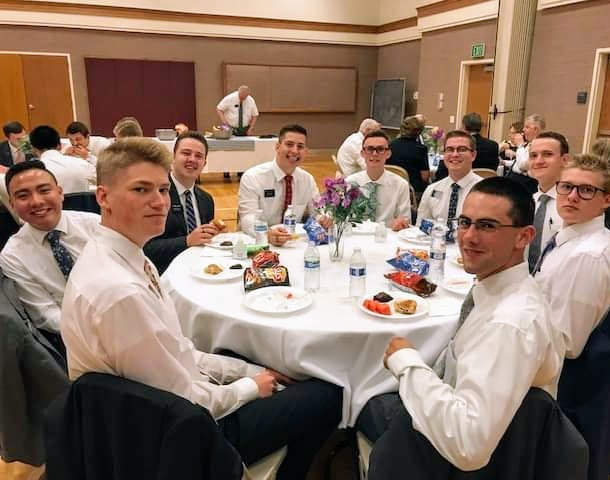 This is a great one of him though!! <3 His companions are on either side of him.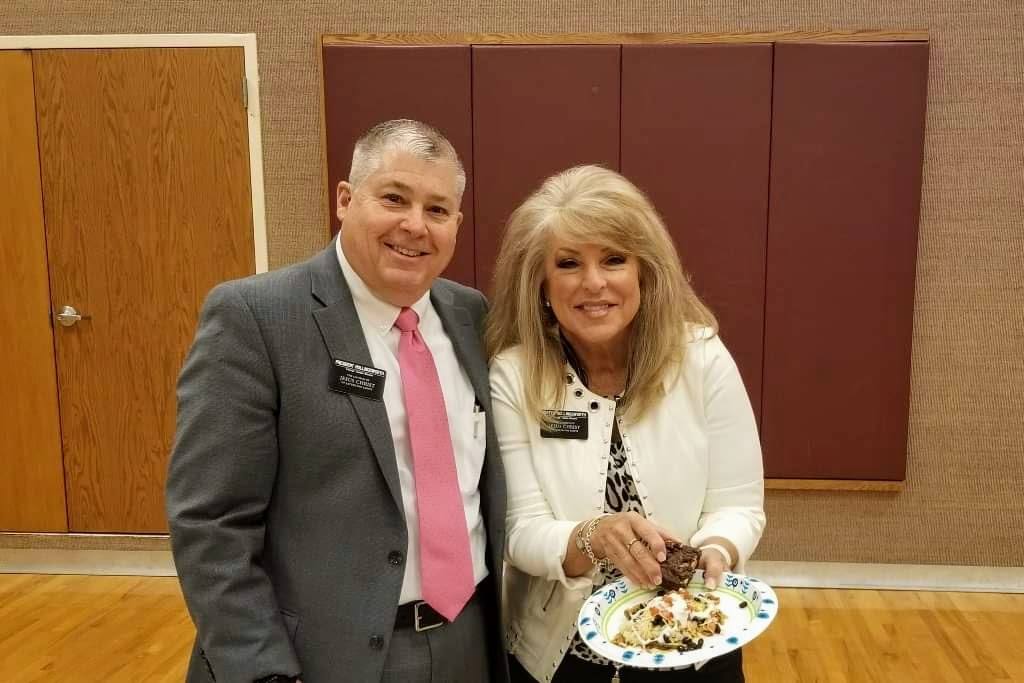 President Hollingsworth and his sweet wife.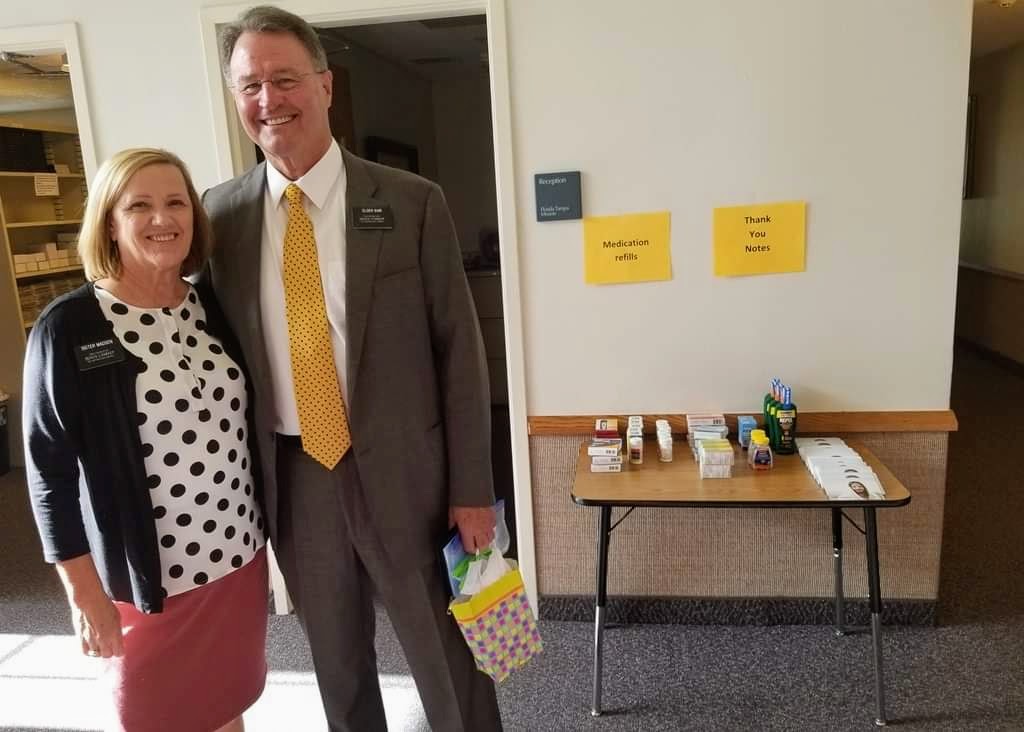 Mission Nurse, Sister Madsen and the Area Medical Advisor, Elder Bair.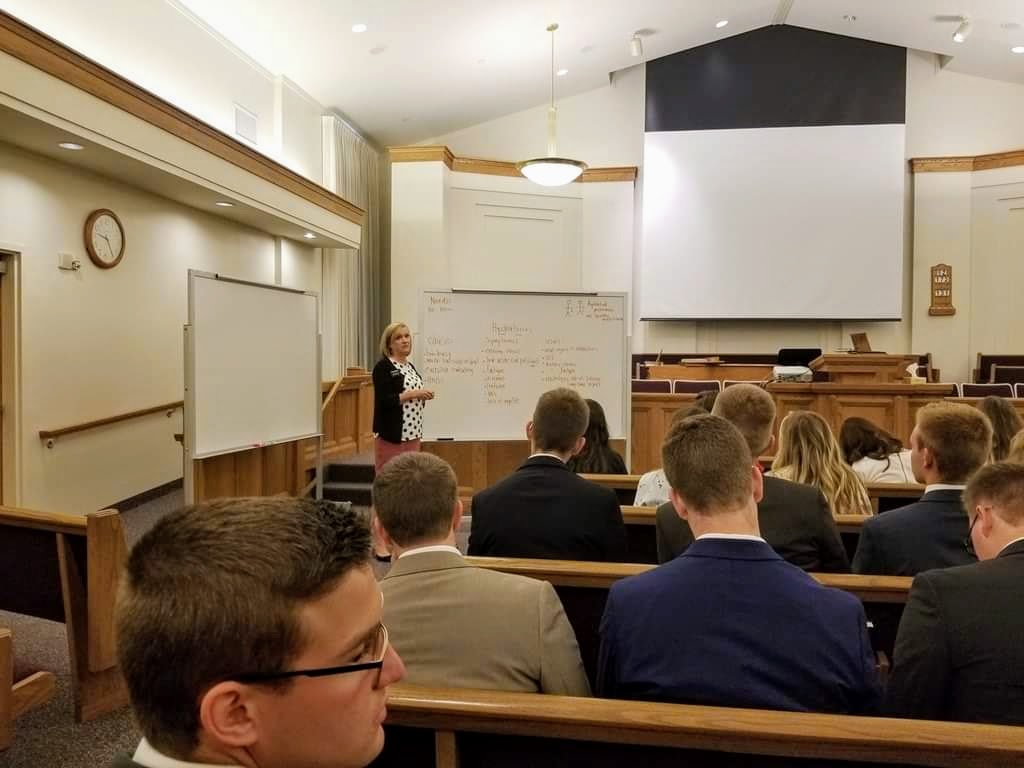 Inspiration instruction and dedicated missionaries at Zone Conference.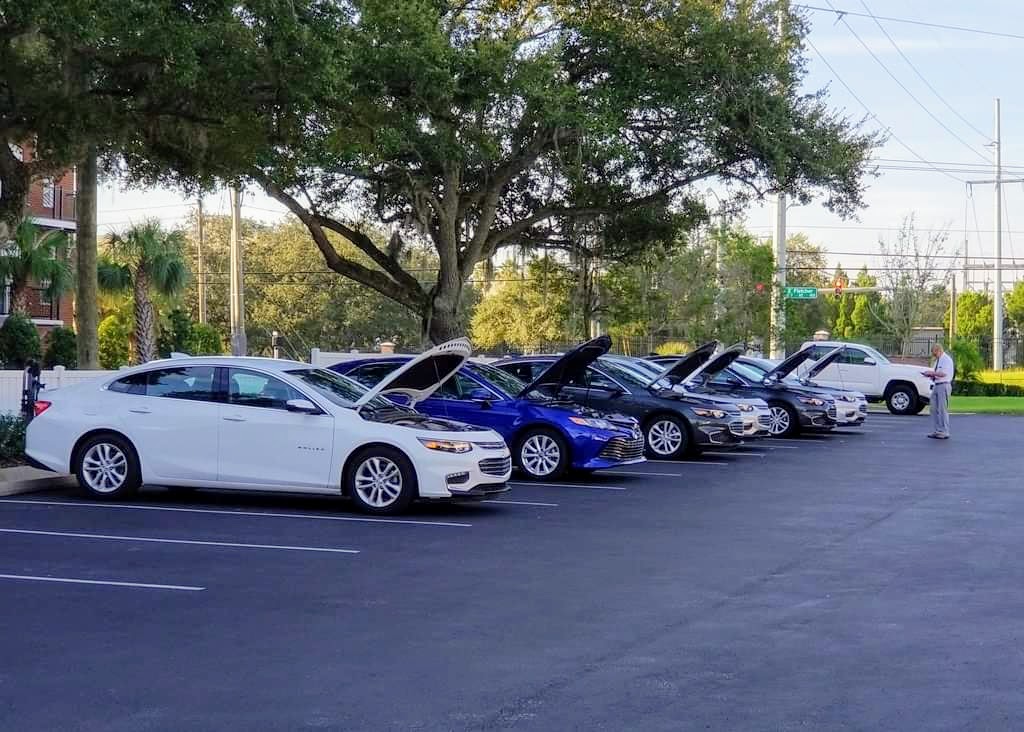 Car training and inspections for new missionaries.