Florida Elder Goes to Training & Dodges a Hurricane
Another week in paradise. The major headline of this week was specialized training. One day of newbie training with a block of practice. It was very good. For practice we got to go to USF (University of Southern Florida) and talk to people with a companion that is not your own. I got paired with one of the assistants to the President who is a previous firefighter, Elder Epstein so… yeah. But it was super cool and great. It is so much easier to contact people of a similar age to you and in your native language! Also college people are so ready for the gospel.
Also this week my companion (he is Philipino) decided to have me try some snacks and desert from his country. The desert was flan, which if you like Mexican food you have probably heard of and tried. Apparently Philipino food is similar to Hispanic food, but the snack was kind of weird. They are called prawn crackers and taste like shrimp. They were kind of good though.
This week we also went and visited a family we've been trying to contact since I got here, and we actually got a hold of them. In our first real visit, they informed us that their son is going to be baptized next month. So that's cool.
This week I want to talk about the Book of Mormon. The Book of Mormon is the most true book currently on the earth. The process and speed at which it was translated is proof of God and the prophetic nature of Joseph Smith. Their is an excellent talk by Tad R Callister (God's Compelling Witness) on the matter if you want to learn or recall how miraculous the existence of the book is. However, beyond that is the spiritual nature of the book. The existence, no matter how miraculous, is not enough to make anyone accept it. The words and the power they hold however can impress on anyone how real and true the gospel they contain is. No other book has made me want to put it down and exclaim the hope and possibilities it explains. It is a perfect companion to the Bible, with much clarification to the already wonderful teachings we had before its translation. I say all this in the name of Jesus Christ, amen.
Hasta Próxima Semana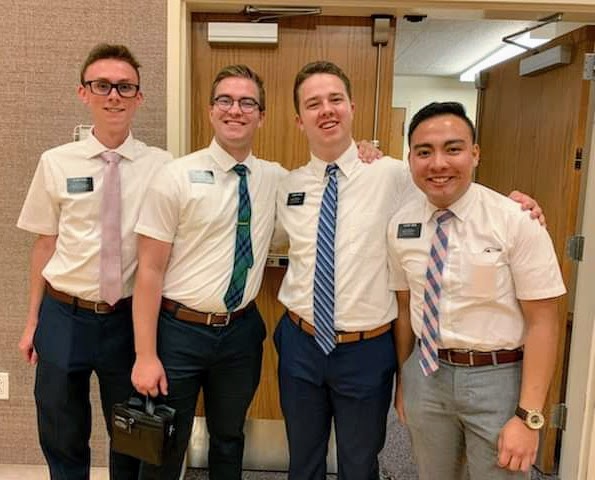 Elder Seal, Elder Knell (District Leader), Elder Kitch, Elder Oren
Front Row: Elder Kitch, Elder Oren, and Elder Goldstein (Arrived with Walker)
Back Row: Elder Fairy (Arrived with Walker) and Elder Petit (Arrived with Walker)
Front Row: Elder Anderson, Elder Bake (Zone Leader), Elder Stringham (Zone Leader in St. Petersburg, works in Clearwater, has also been an Assist. to the President), Elder Prepchuck (from Australia)
Middle Row: Elder ? peering over the shoulder, Elder ? only can see his eye
Back Row: Elder Kitch, Elder Oren, Elder Goldstein, Elder Petit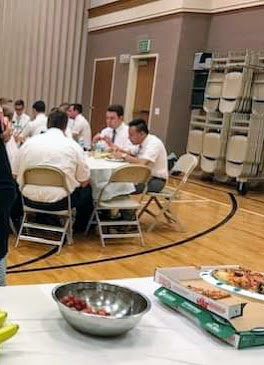 Walker and his Companion Elder Oren diving in!

It quickly gained in strength and is a Category 4.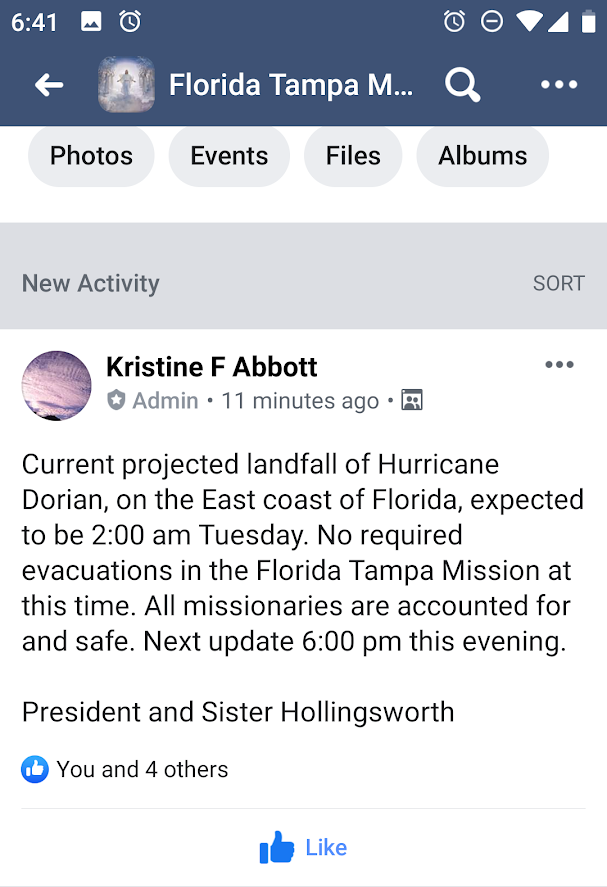 These were the updates that we received from the Mission.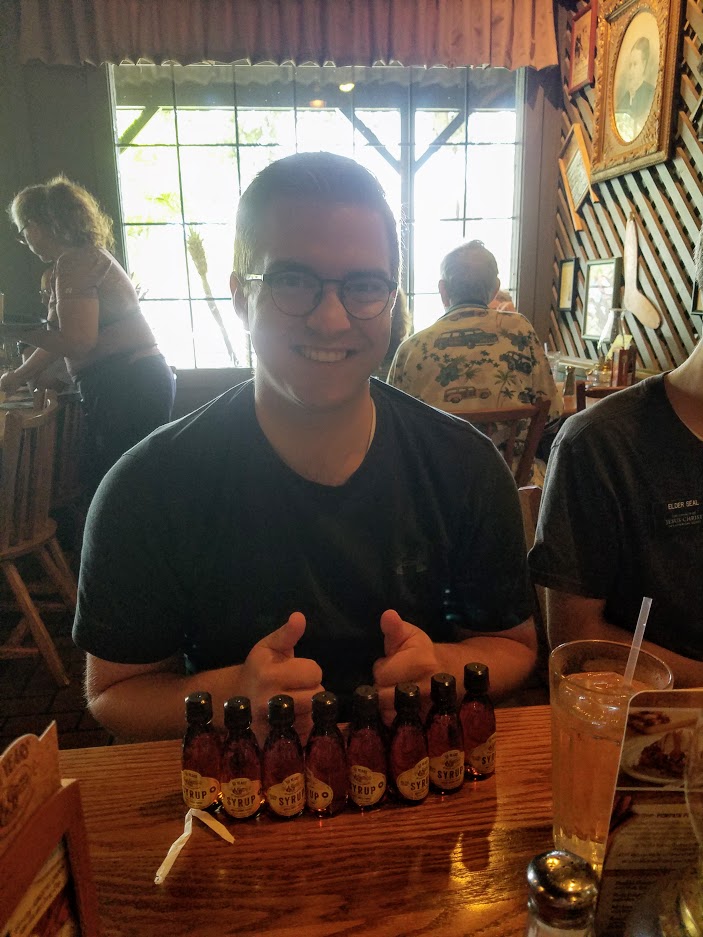 Random pic of Elder Knell at Cracker Barrel with tons of syrup the waitress kept bringing to the table. 😛