I've been itching to do something together as a family before the end of summer. A new place opened up in Gilbert called Fat Cats. We decided to go check it out! 🙂
They have everything here! They have glow in the dark bowling, a restaurant, mini-golf, a movie theater, and an arcade area. You could spend all day out of the heat! It's awesome! 😛
We tried out the restaurant. They had some pretty decent pizza and other Italian food. Then we grabbed a game of bowling. We had so much fun!!!
This is how teenagers bowl!!! LOL!!!
It's hard to read the names but the order of scores were:
Alayna 101
Eli 69
Walker 45
Dad 59
Mom 89
To be fair…Alayna killed us but she had bumpers..LOL! Jared also is a really good bowler. He even has his own custom ball and shoes. It's been years since he's bowled though and was trying to get his spin "just right". Haha! But I'm happy to take 2nd ! Woot Woot for Mom!!!! 😀
We all loved bowling. We'll have to do it again soon!
We had some issues with our lane so the staff offered us a choice of another round or to play mini-golf. We chose mini-golf!!!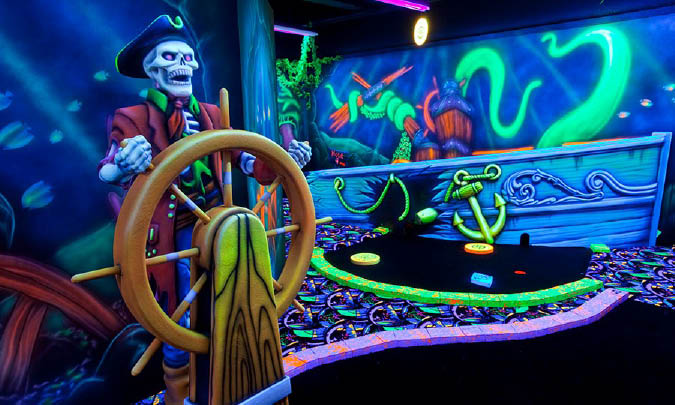 It's a pretty short 9 hole course. It's also glow in the dark and Pirate themed. It was cool to get to try it out! 🙂
After spending hours there we headed home and grabbed some treats at Dairy Queen on the way home. Then, it was time to cool off in the pool!
There might have been some very competitive Marco Polo and Sharks and Minnos played. 😛
I love these people! So thankful for each and every one of them. We only have a few weeks left of summer!!!