Now that Eli is 12 he is able to go to the Temple and do baptisms for the dead. He went with his Deacon's Quorum today for the 1st time!
They try to go at least once a month as a Quorum. They get up bright and early and meet at the church by 6am. He was so excited to go, he was up and dressed and ready to go before I even got up! 🙂
After they were done he said Bro. Bollschweiler took them to Bosa Donuts for breakfast! Lucky ducks! Bro. B dropped the boys off at their homes and I ran out to snap this pic of him before he came into the house. I wanted to capture the "temple glow" on his face and how handsome he looked! 😛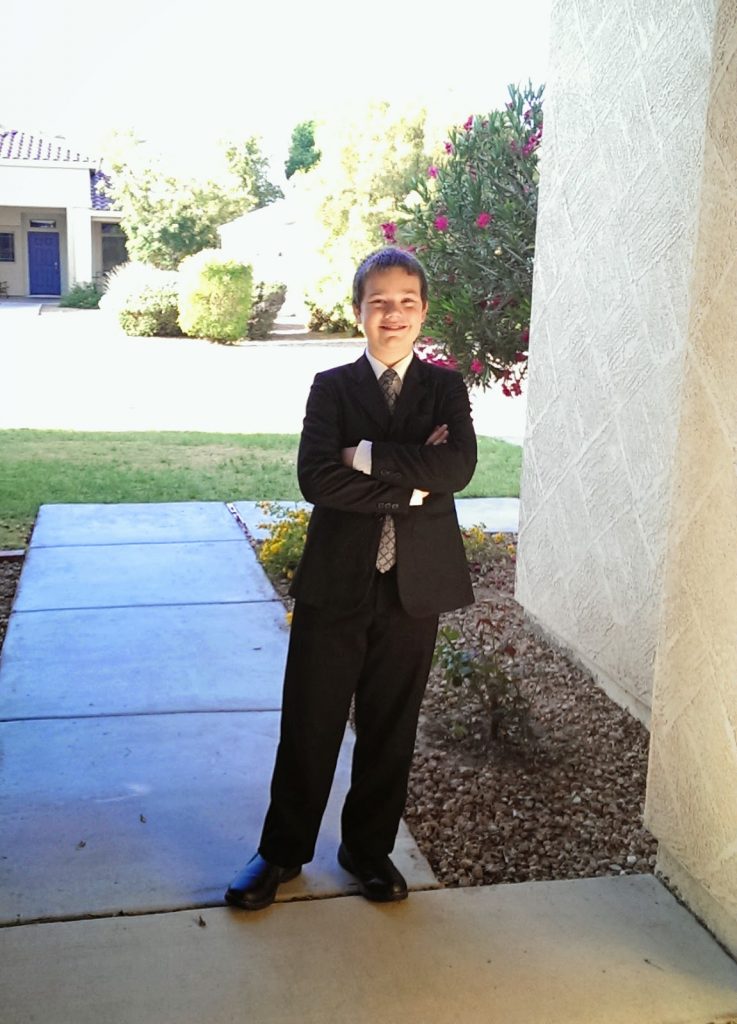 He said it was a really cool experience to be in the Temple. He said he was also really nervous. For whatever reason, he ended up being 1st for all the different things, and since it was his 1st time, he didn't know what to do! LOL! Poor kid! But he said it all worked out (as it always does) and he can't wait to go back again.
The Temple is such a blessing in our lives. I'm so thankful my children are now able to take part in the ordinances there, and receive the blessings from our Lord for serving Him and our fellow man. We are able to feel His Spirit so closely and receive inspiration and direction for our lives. It is truly Heaven on Earth!