Gilbert Historical Museum
A few weeks ago we took the kids, and Walker's friend Chase, to the Gilbert Historical Museum in Downtown Gilbert.
My mom had told me that there were pictures of our relatives in the museum. I'm embarrassed to say I've lived in Gilbert since I was 5 and I've never been down there.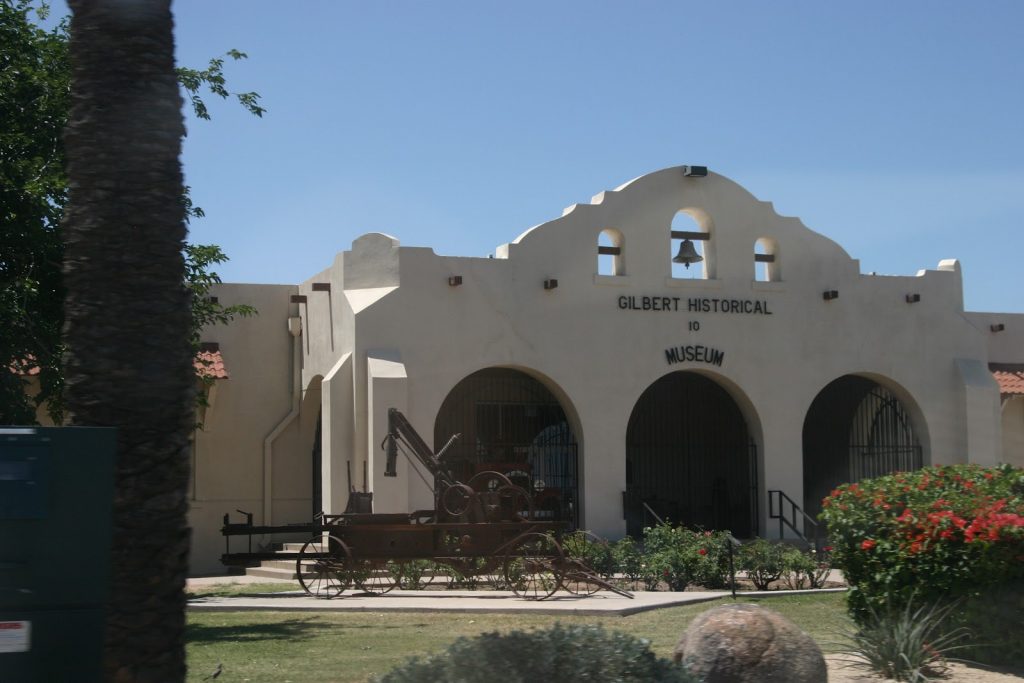 The Museum used to be the Gilbert Mexican School built in 1927. Gilbert Schools started out as an integrated district, but in the 1920's became segregated. For nearly 25 years, Hispanic students attended the school (now the museum) on the southwest corner of Gilbert and Elliot Roads. Integrated in 1949 and used for shop classes after. My mom and dad both attended school here.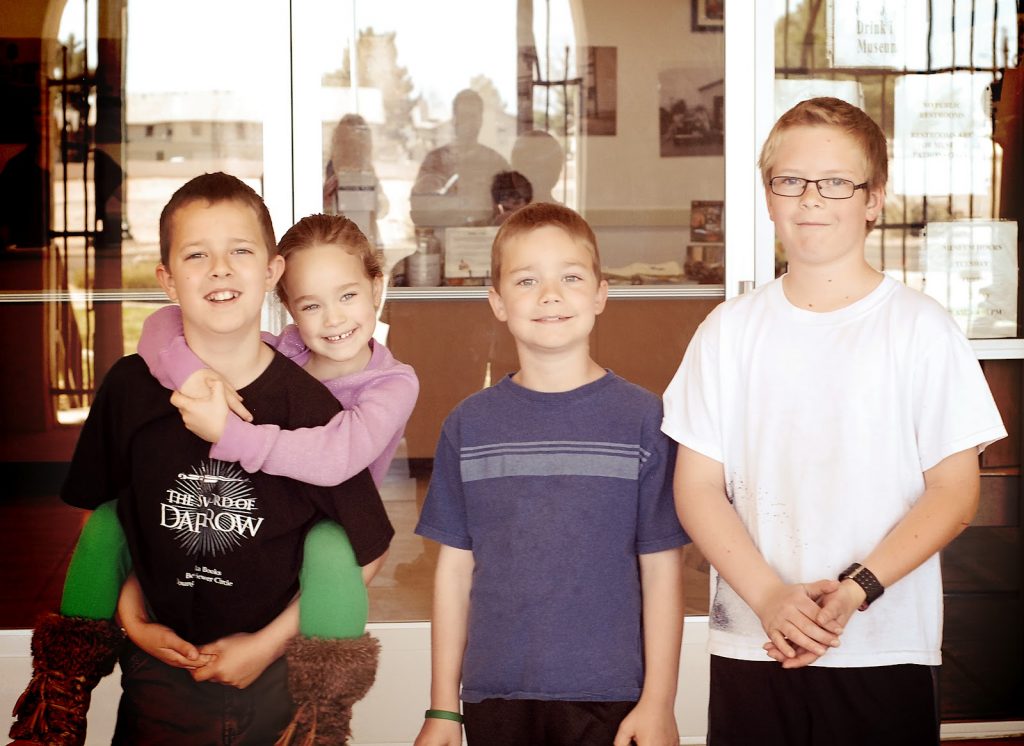 The kids were pretty excited to see what it was all about! 🙂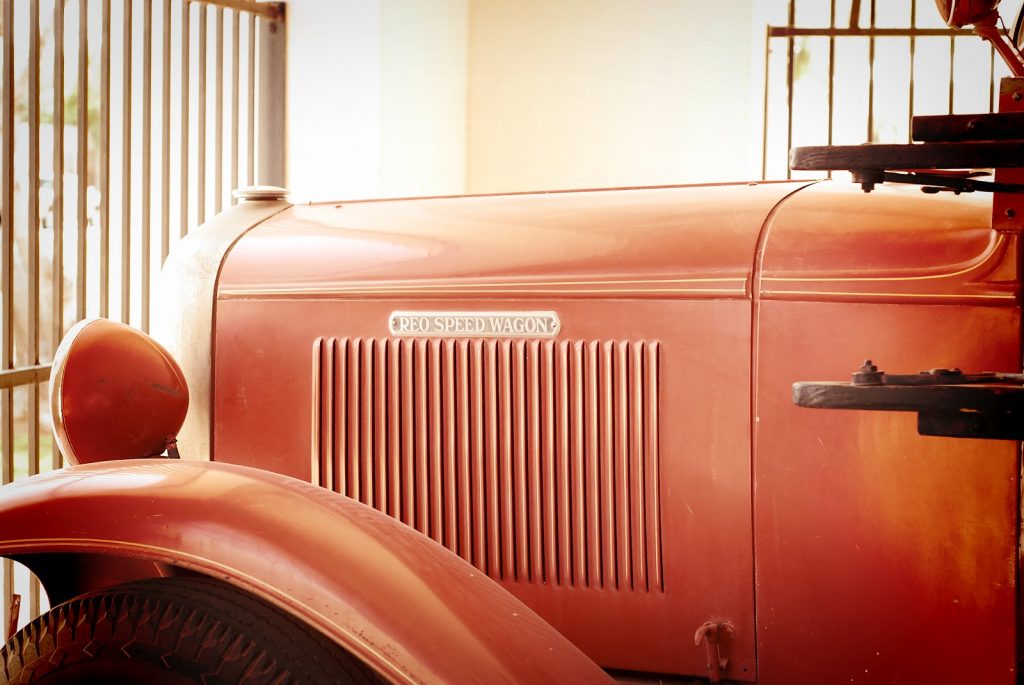 Jared was surprised to find out that REO Speed Wagons were actual firetrucks! Not just a name of a band! 😛
Both of my parents attended High School here. It looks pretty much the same today. It's now used for Gilbert School District offices.
Liberty Market Then….
Ben and Mae Hoo Ong owned and operated Liberty Market from 1943 to 1987. Mae, who passed away on Jan. 30, 2012, designed the market's iconic sign, which is still there today. My mom and dad went to school with their children Terry and Billy.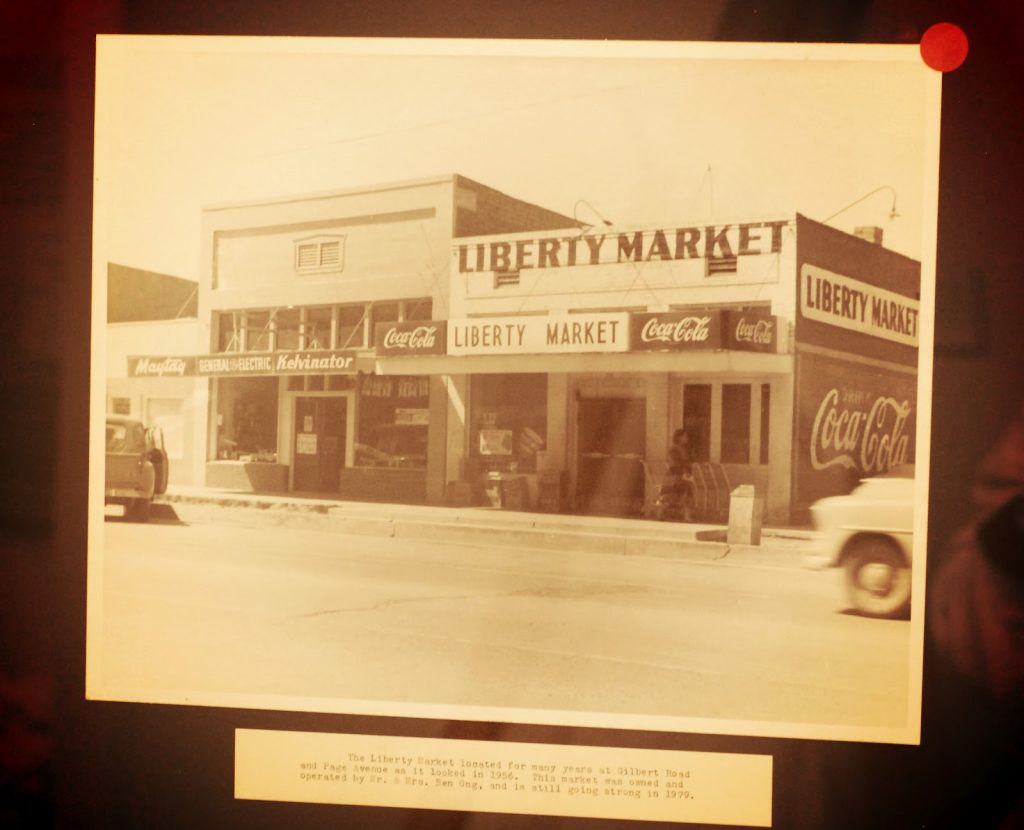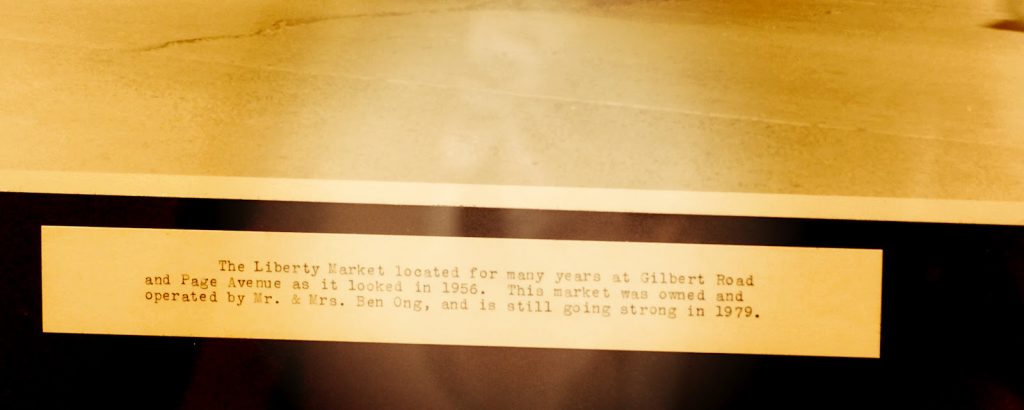 Liberty Market Now…
It is now a restaurant owned and operated by Joe Johnston who also owns Joe's Real BBQ across the street and Joe's Farm Grill off of Ray, just west of Higley Rd. in Gilbert.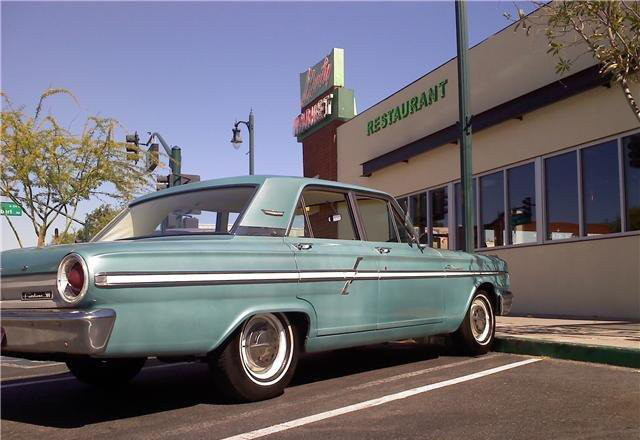 I also remember going to the Liberty Market as a little girl with my mom and Grandma Donher Bernal to pick up my grandma's asthma medicine every week. Where this car is parked in the picture above, we used to park there, but back then it was just a dirt lot. 🙂
My Grandma Donher's second husband was Eugene Bernal. The museum had lots of pictures of his family.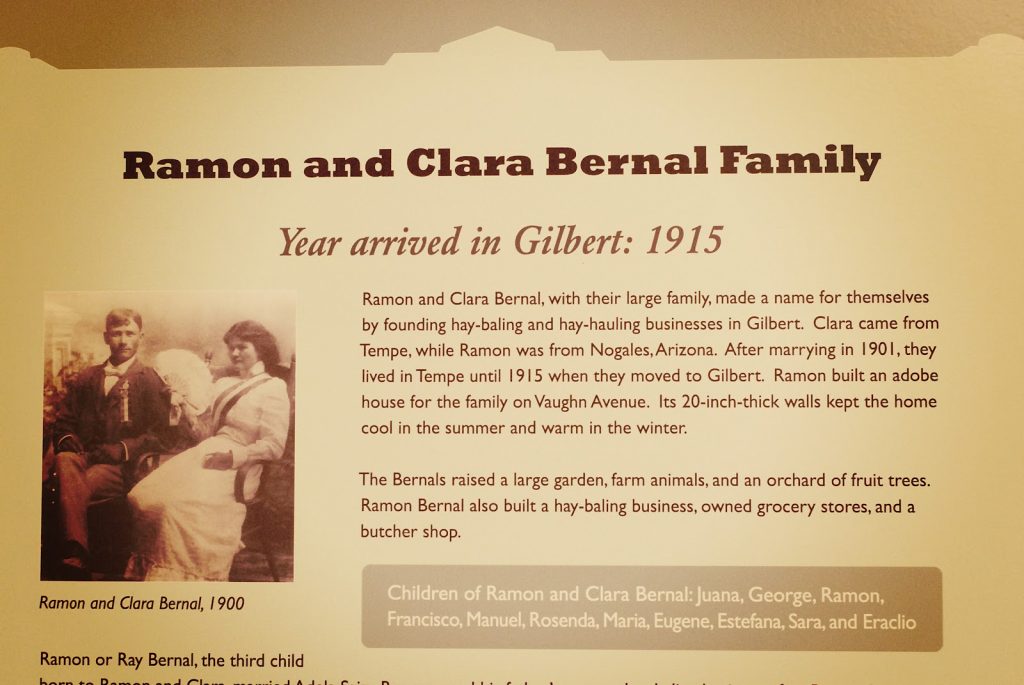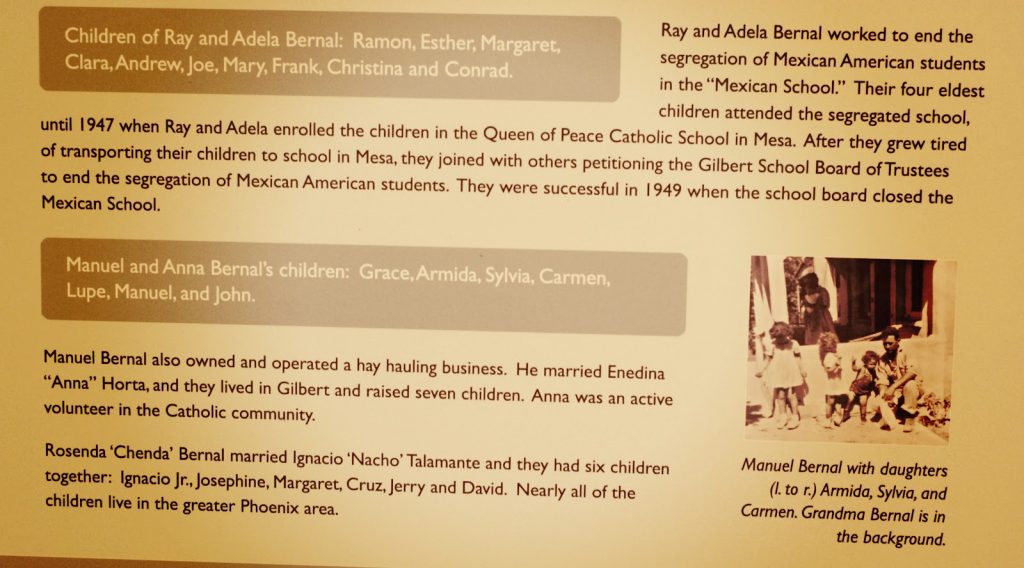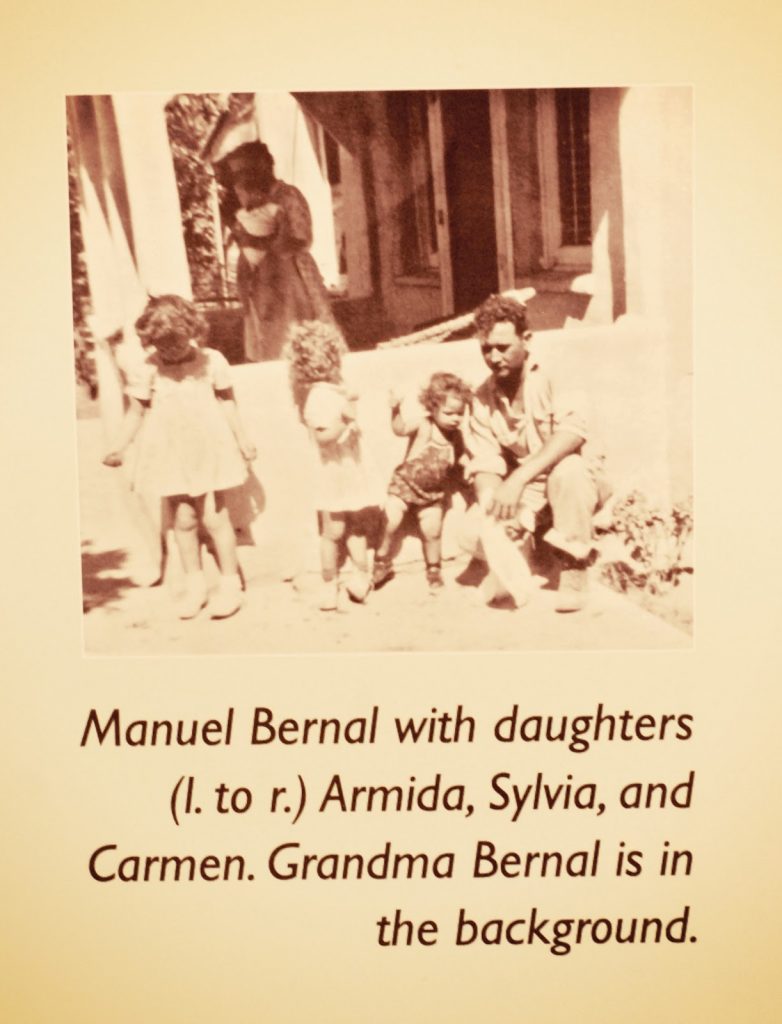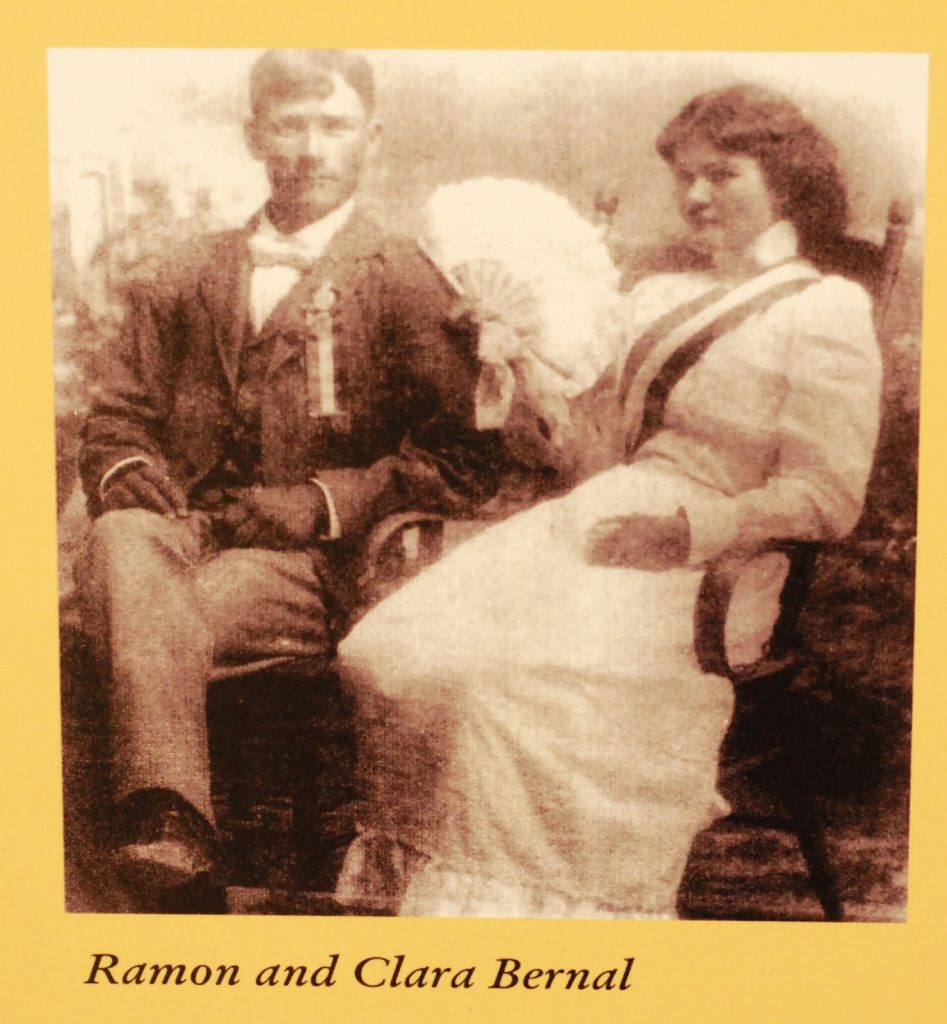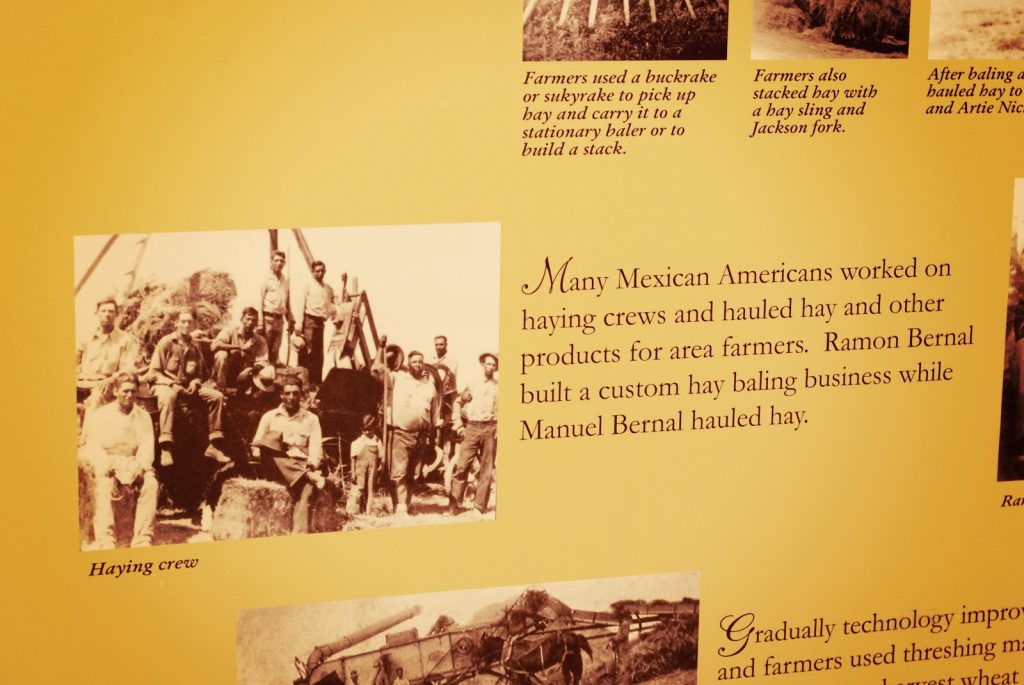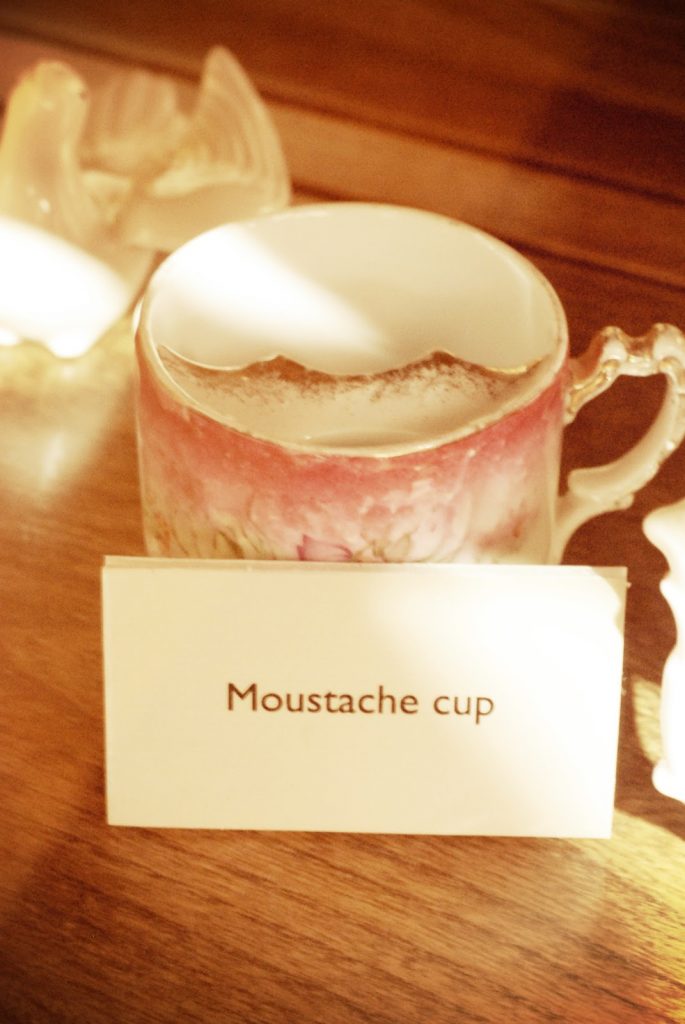 They had lots of artifacts from the past. Dresses, suitcases, school desks, etc. In one of the displays they had this mustache cup. It was too funny to not take a picture of. It's a little hard to see but it's a regular cup however, it has a piece of the cup about 1/4 of the way from the bottom that would cover a man's mustache as he drank out of the cup. Awesome! 😛
They had several different rooms. Home Life, Generations, Occupations, School, Town, Old West, Military, Model Train Exhibit. In the Old West Room we took advantage of this cute photo-op.
Jared looks like one bad Hombre
.
😛
In the Military Room they had authentic helmets from the War. We tried them on…boy those things are seriously heavy and uncomfortable. I have no idea how those men wore those all the time.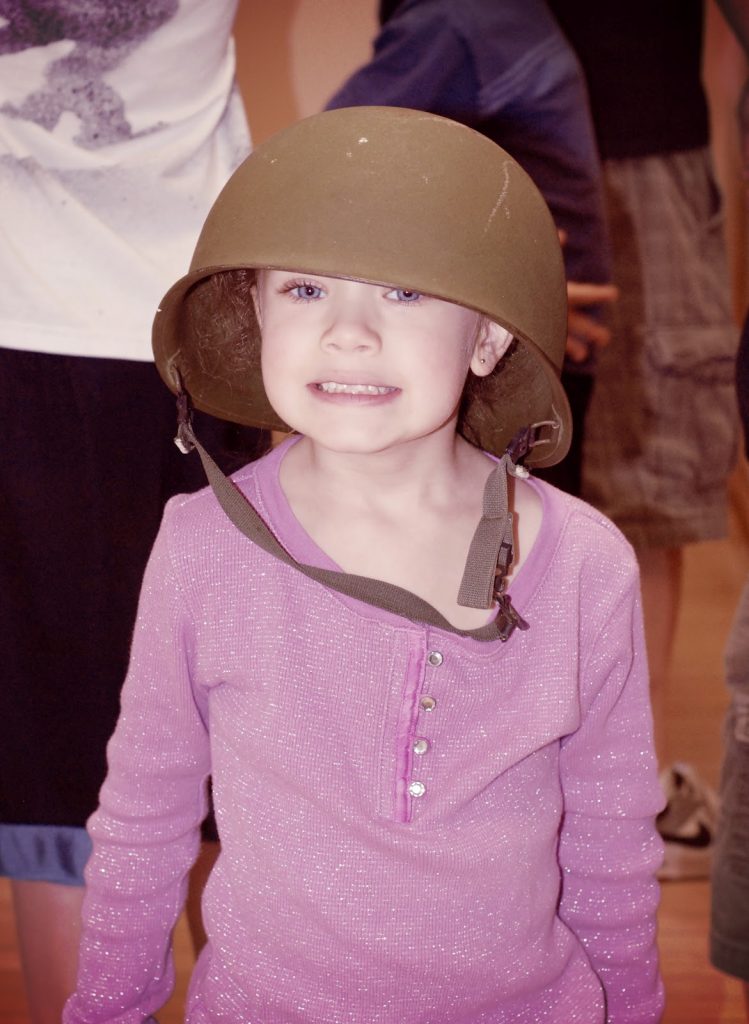 It was a fun day. I absolutely LOVE history and even more so, family history. It was so neat to see all of the changes our town has gone through over the years. Even in the 30 years I've lived here it's grown and changed so much!