Alayna started volleyball back up! She's on team Ice now- in the blue shirts.
She has grown so much in her game. She's looser, moving around the court, volleying the ball to teammates, and her serving is awesome! She loves playing!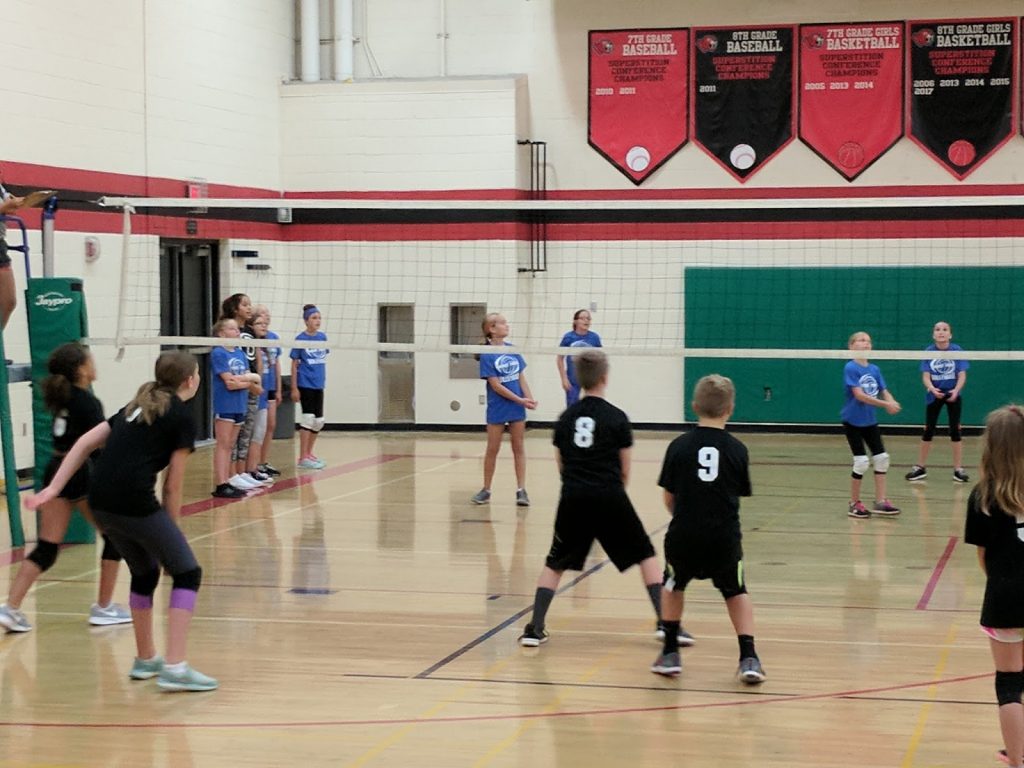 She's the 1st one in on the front left.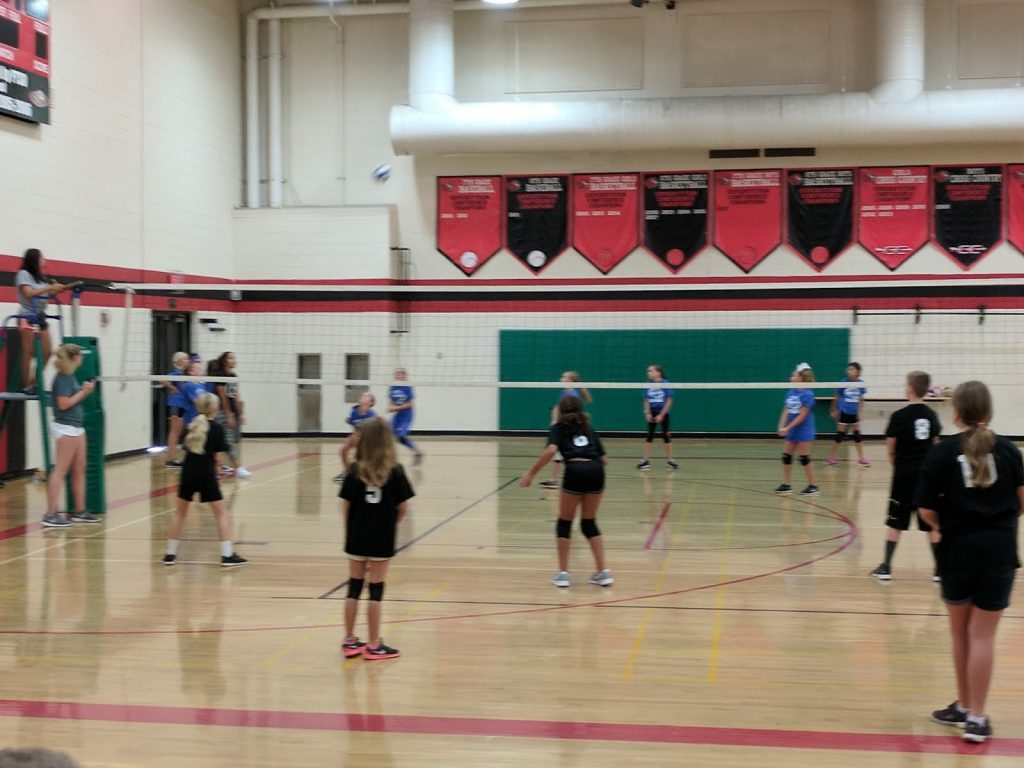 This is blurry but it shows her getting after that ball! 😛
Looking forward to seeing how much further she'll come this season!