Alayna woke up on her birthday to this cool sign in our front yard. Her Young Women's leader surprised her with this and a few little gifts. How sweet is that!?! Now that's a great way to start your bday!!! <3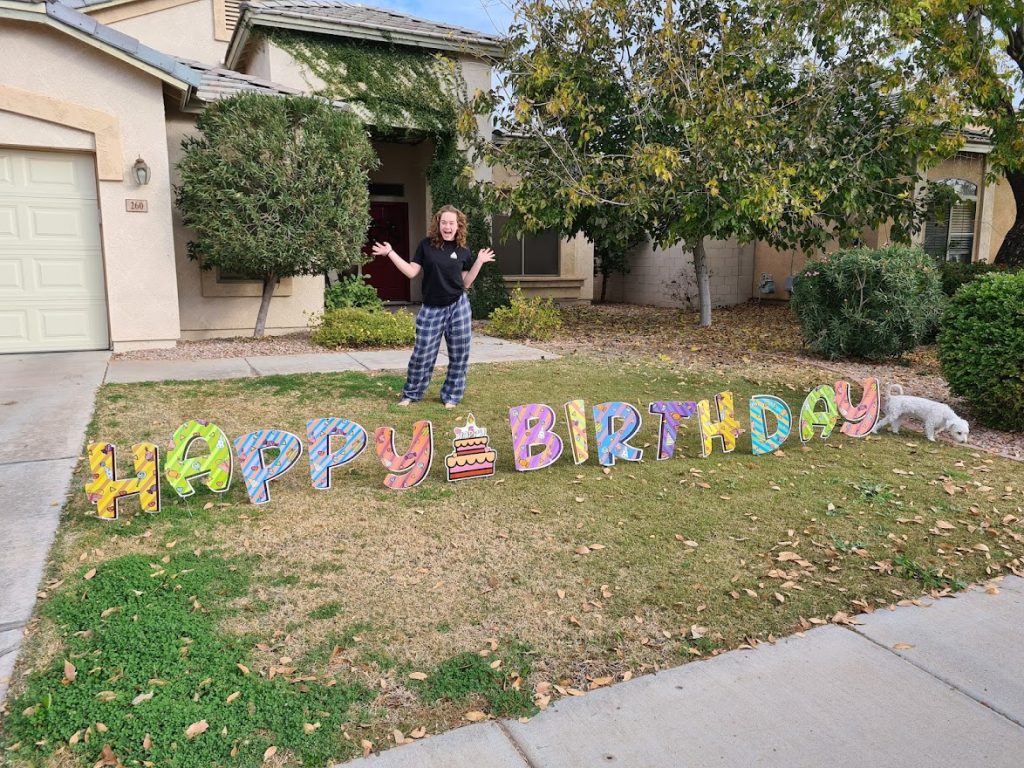 For the last several weeks all she's been saying is she can't wait to go to Yao's for her bday lunch. We tried this place a couple of months ago and we are obsessed with their beef chow mien (along with several other things)! So good!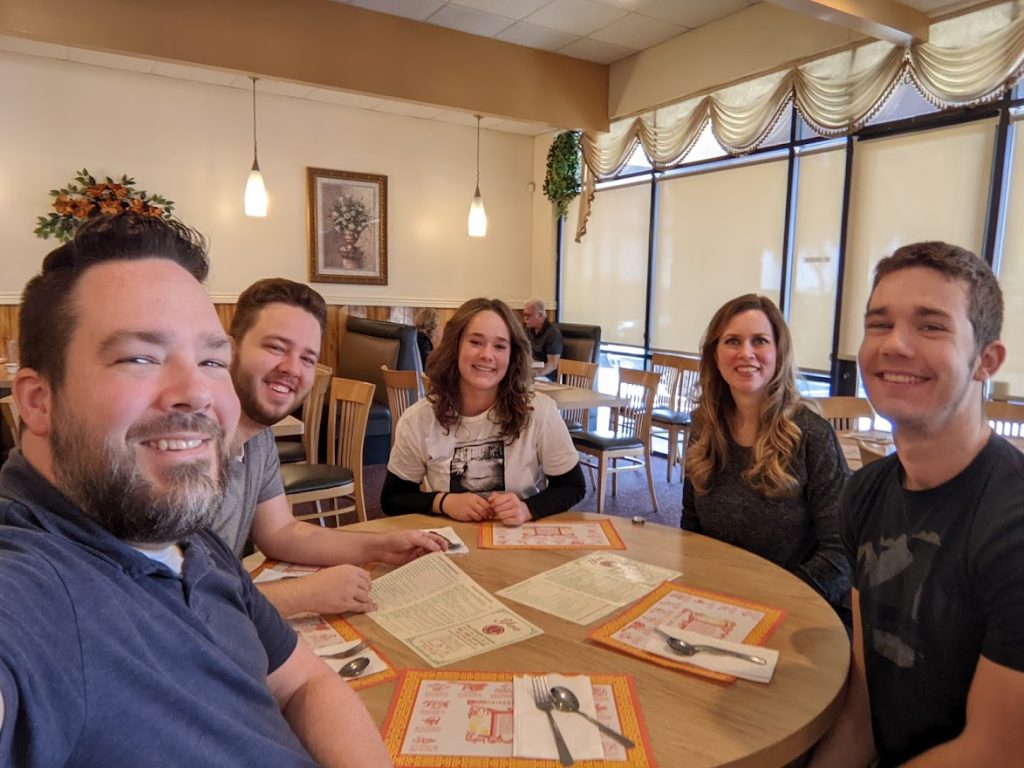 We headed home for dessert. I tried a new recipe it's a chocolate raspberry layered cake.
The many faces/emotions of Alayna. LOL!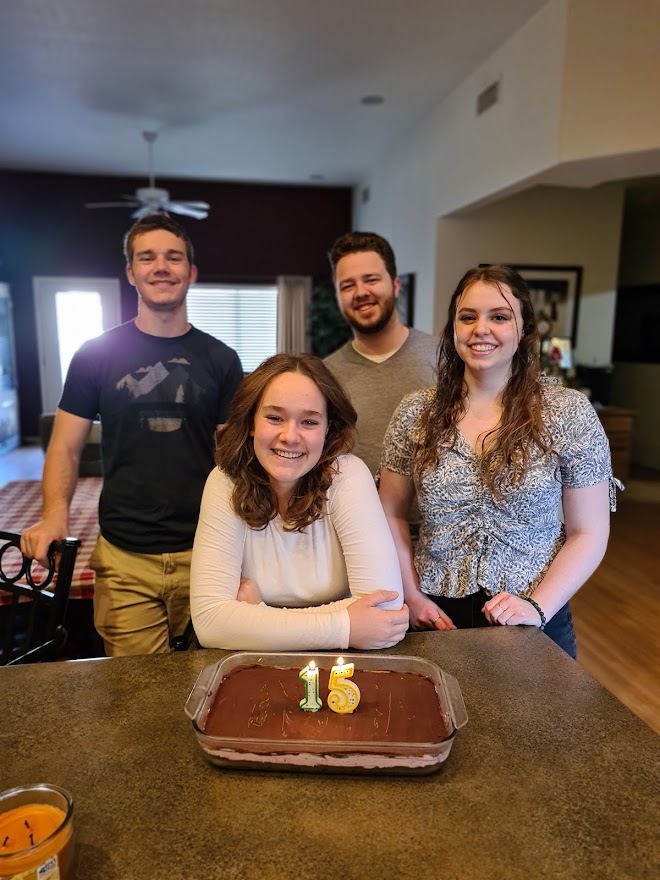 The party people.
It was a small celebration. It's a challenge having your bday so close to Christmas and getting together with friends. But Alayna says she prefers just hanging out with her family. What teenager says that? She's pretty great!! <3
Happy 15th birthday to our best Christmas present ever! 🎄🎁 Alayna, you continually bring the Spirit of Joy and the Light of Christ into our lives. I learn so much from you. You have the biggest heart and love with every square inch of it. You are smart, strong, competitive, and beautiful inside and out! I hope this coming year is everything you wish for! Love you Laney Doodle! 😘💕