Walker went on his 1st "real" date (sorry Chase 😛 ) yesterday! He asked a girl he's become quite fond of from school. Her name is Allie. They doubled with Nelson and Nicole.
It has quickly come to my realization that the mom's of the boys don't really get to meet the girls they date. The boys pick them up and meet the girl's parents. I'm not sure if I like this…LOL! I'm hoping to figure out how to meet them. 😛
I did beg…I mean ask Walker to PLEASE at least take a picture so I could see what his date looked like! LOL! He was a good son and sent me this. 🙂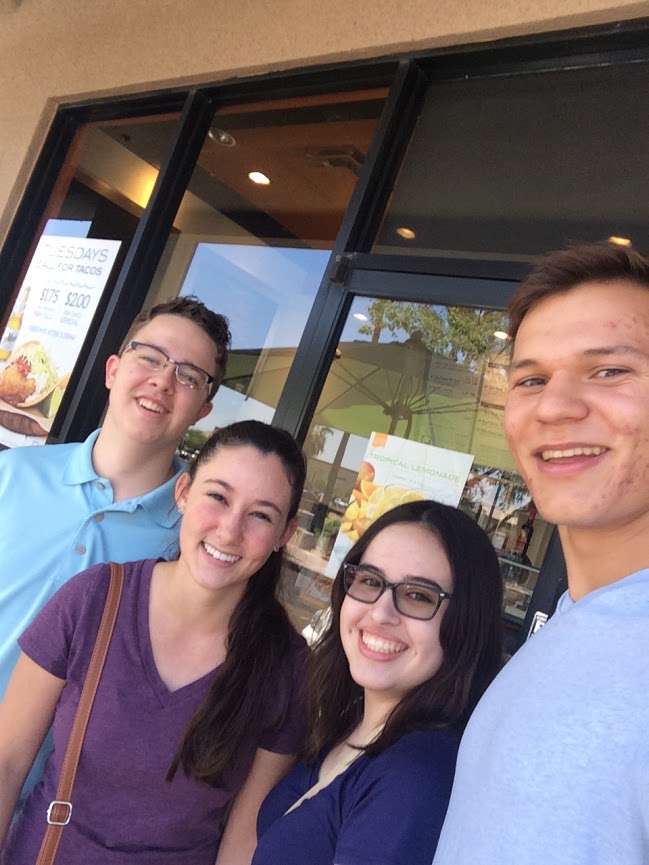 It was a lunch date. They went to Rubios. They were supposed to go to JumpStreet and then lunch but Allie was babysitting and one of the kids got very sick and she had to take them to Urgent Care. They made lemonade out of lemons and grabbed a quick bite and had a chance to catch up on everyone's summer. 🙂
Walker hopes to plan another date soon so they can spend a little more time together.
I have so many mixed emotions about this new chapter…but mostly I'm excited for Walker! He's a really awesome guy and any girl is lucky to be with him. I'm not biased at all. 😛