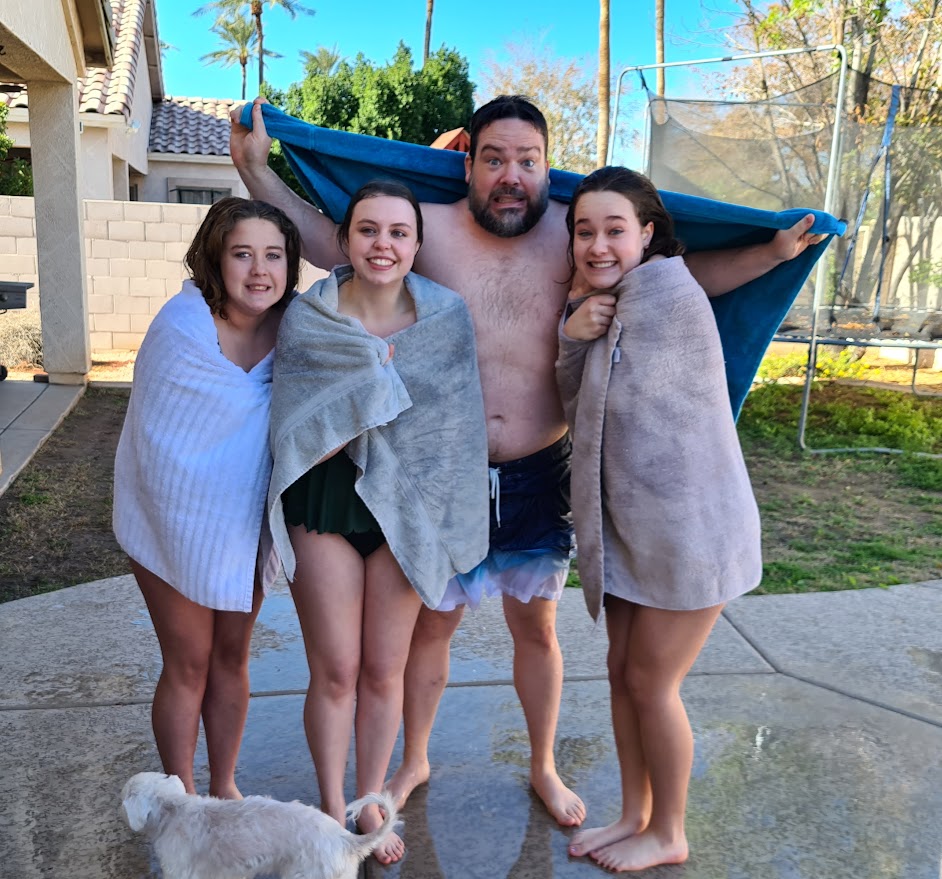 The Kitch's 9th Annual Polar Bear Plunge 2022!! 🧊🐻❄️
It was a 'little' warmer in the water this year at 52 degrees. You still won't catch me jumping in though.
We have some brave souls! 😆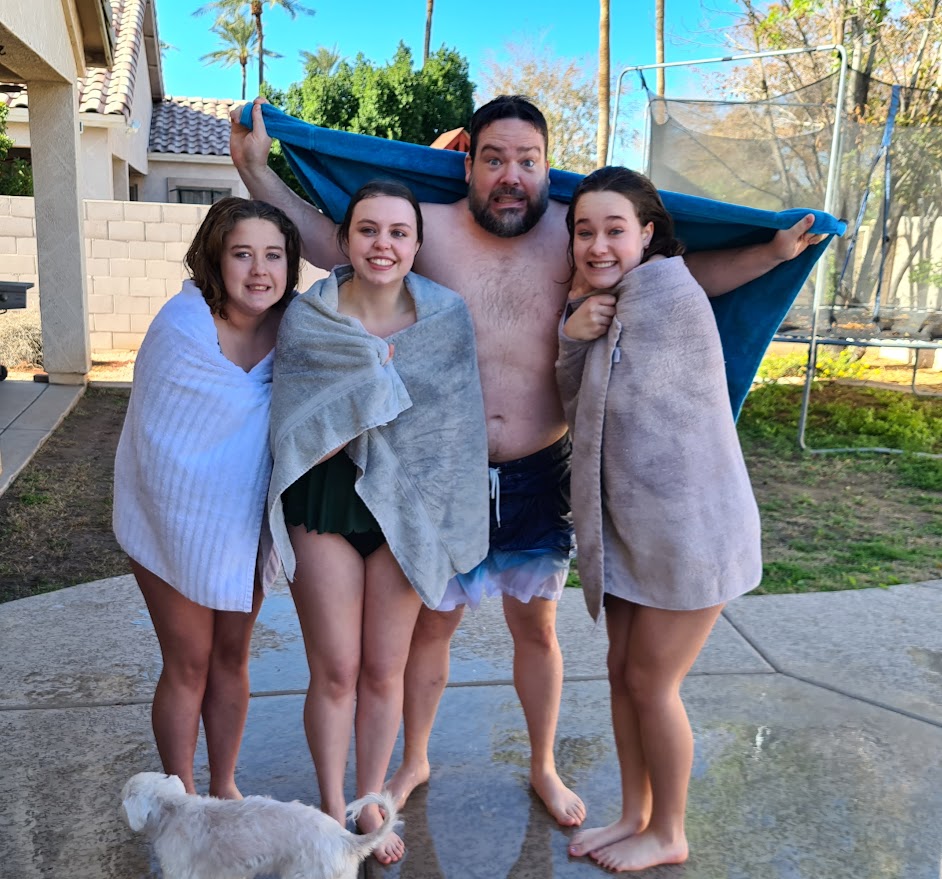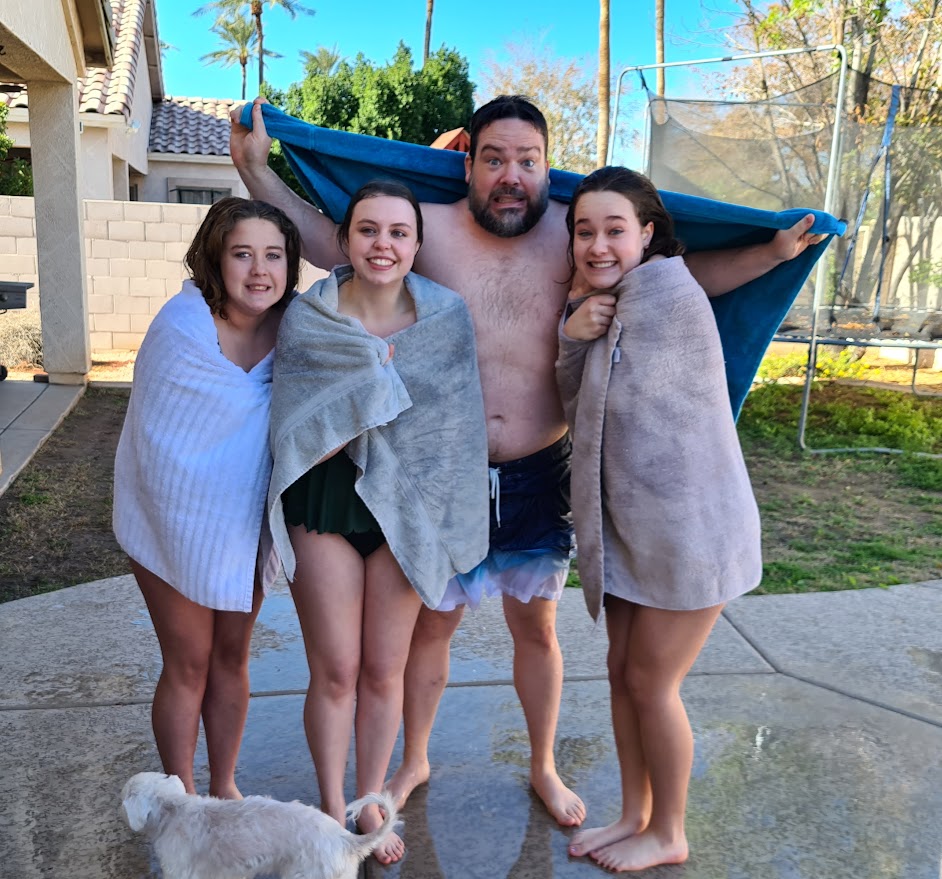 The 2022 Members!
Brynne went first. Her thought process was…Just get it over with! ;P
Last year Alayna and Morgan couldn't do it. It's been a source of sadness for the both of them. They wished they hadn't backed out. They were committed this year….until it was go time. Haha! There was a lot of nervousness and freaking out and at one point they almost decided not to do it again.
At the last second though, Morgan just dove in! We were all shocked and amazed! Just look at Alayna's face back there as she watches her! Haha!
Well, this upped the stake for Alayna who had still yet to fully take the plunge! She REALLY didn't want to. But seeing her BFF be so brave helped her muster up the courage and she finally dove in!
Her face in that picture is so funny! It was COLD!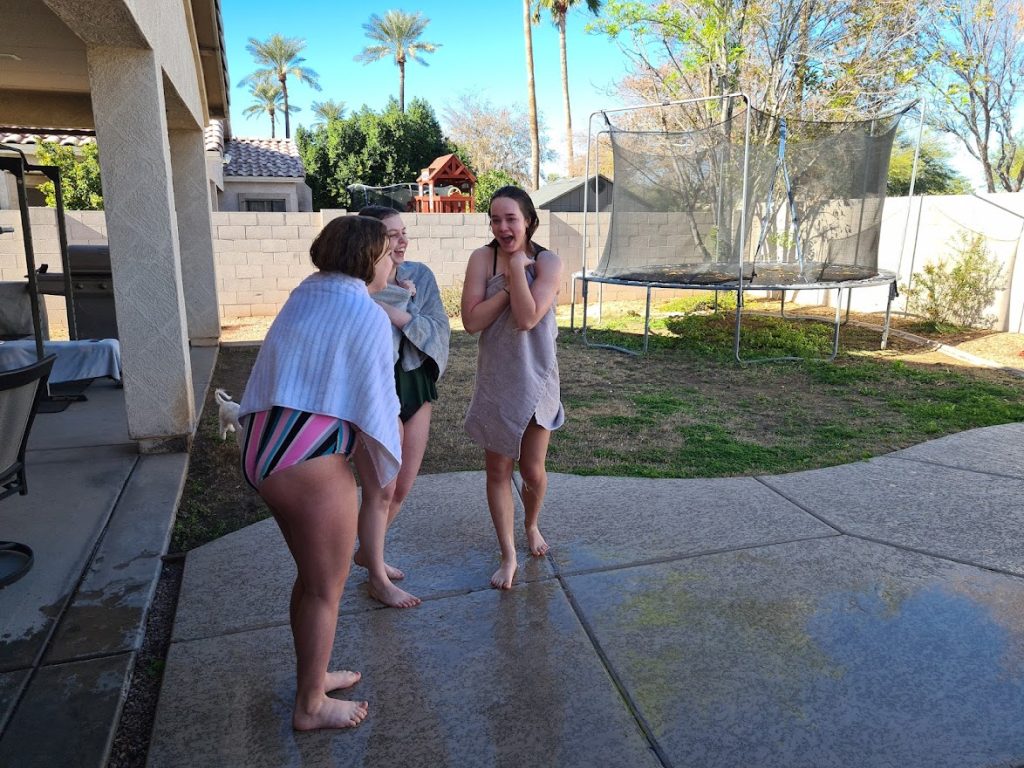 Now that these brave girls conquered their fears they all had a good laugh about it. <3 Proud of them!!!!!
Then it was Dad's turn….
Cannon ball style is his trademark move. He came up and he didn't even make the funny face he makes every year. He said the water wasn't nearly as cold as it's been in the past. Say WHAAAAAT now??? He's crazy!!!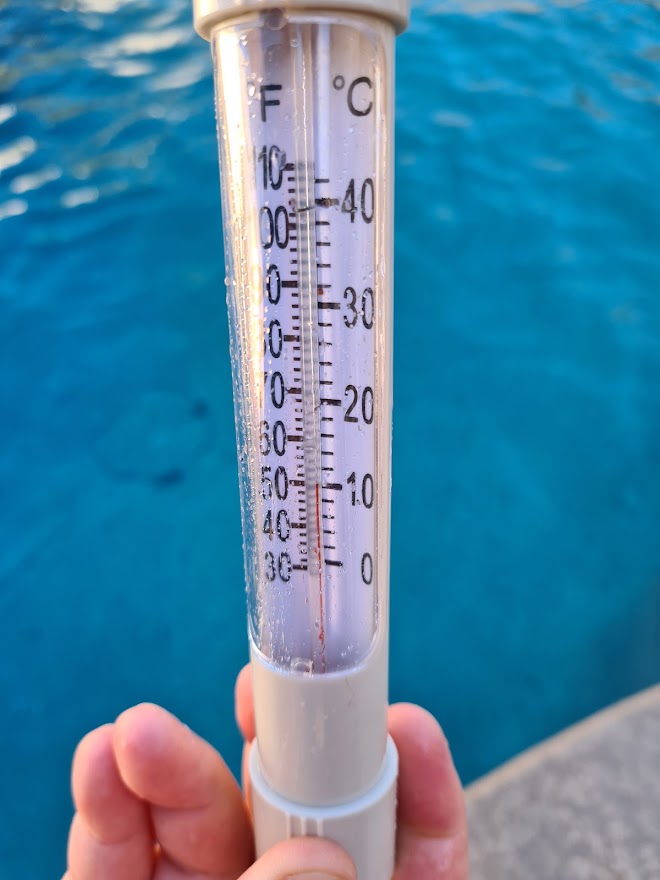 It's a fun tradition on New Year's Day. I don't know how many more years this will continue but I'm hoping for a few more! <3
Happy New Year!