Alayna had set a goal even before the school year started, to get her Math Master's Award. In 2nd grade they want you to complete 100 addition and multiplication problems in under 5 min.
She met and exceeded her goal!!! 😀
She mastered her addition and subtraction and also her multiplication! She was so VERY close to completing her division too! She made it all the way to her division 7's!!!
Let's give this smarty pants a WOOT WOOT!!!!! 🙂
I'm so very, very proud of her!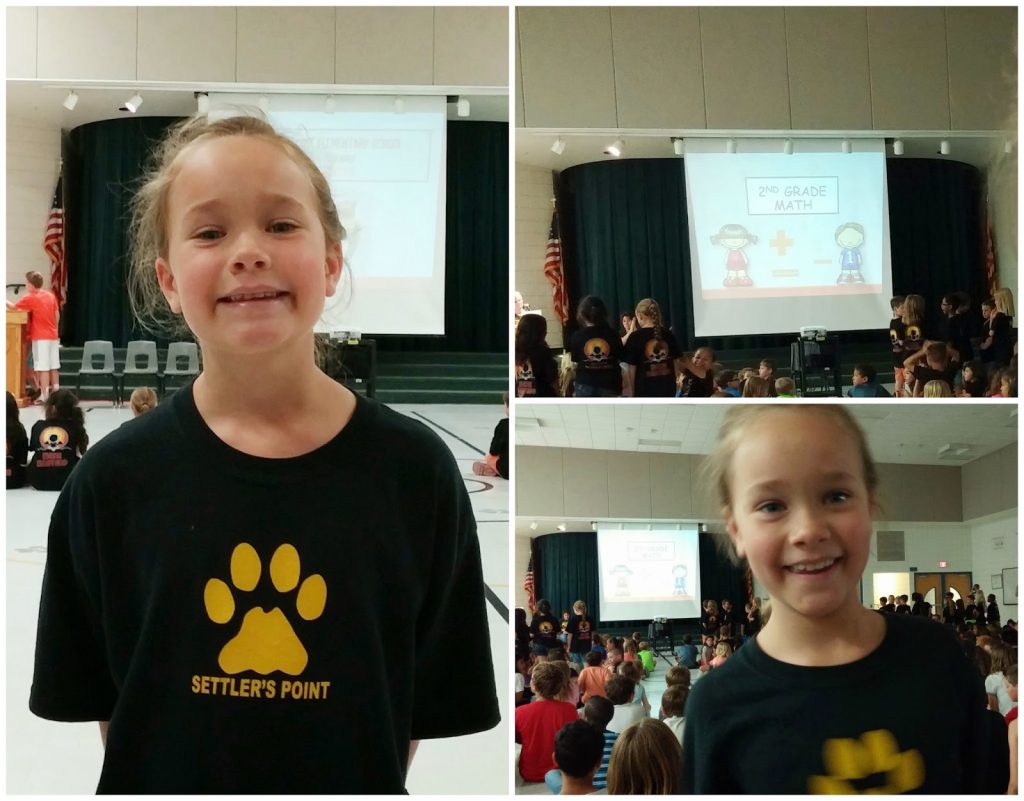 She was also recognized by the school at the Character Counts Assembly for all of her hard work! It was a BIG deal! I was so thrilled I could be there…and we even got to sit with each other! That made her feel extra special…and me too! 😉
I love that she doesn't let hard things stand in her way. She doesn't give up easily and is such a role model to her peers and to her family! I know next year she will get that Top Gun Award in no time!!! 😀
Top Gun is earned by doing 100 addition/subtraction…and 100 multiplication/division without missing a single one in 4 min for each test!!! That is her next big goal! 😀
Way to go Sweetie! We are so very proud of you!!!! Keep up the awesome work! 😀 Smart girls ROCK!!!!!!!