We had a low key but wonderful 4th of July this year. 🙂 We had the family over for a good 'ol fashion BBQ and swam all day! 🙂
Alayna decided to use her portion as a clam shell. We told her she looked like Ariel from the Little Mermaid. 😛
All the kids wanted to learn how to surf! 😛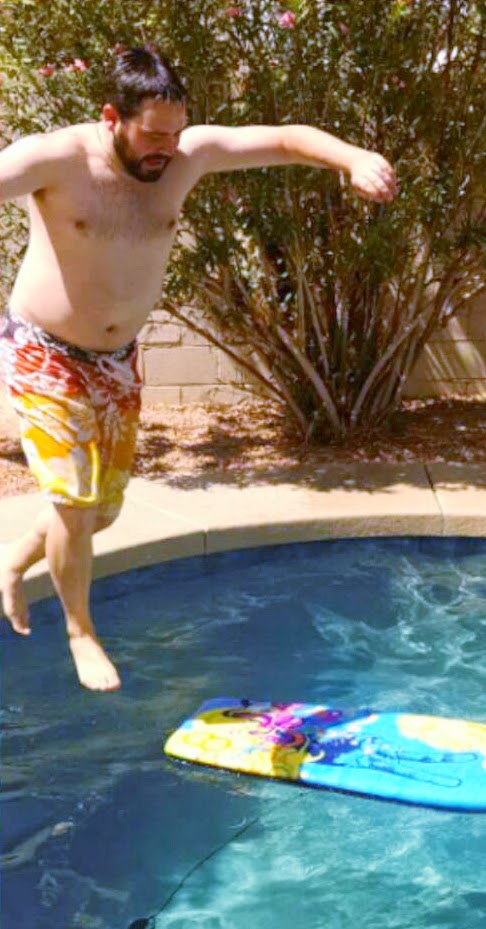 Pic courtesy of Jen's cell phone. 🙂
Even the big kid! 😛
It was nice having mom and dad over too. Robin and Dylan came later. They had another BBQ to go to so they only stopped by for a minute.
The weather was absolutely perfect and the company was great! We laughed and played and ate all day!
Later after everyone else went home we watched "Willow" with the kids. They hadn't ever seen it before. I'm not sure how that's possible but apparently we have failed as parents teaching our kids about all the awesome 80's movies..LOL! Around 9pm we went outside and lit fireworks as the neighbors gathered around to watch.
It was a blessed 4th of July! God is good! 🙂