Alayna is our little artist for sure! She draws better than I do! LOL!
Here are a couple of her latest masterpieces. 🙂
Left to right: Dad (I love that she always draws his hair like that..lol), Alayna, & Mom. I guess we are outside playing in the rain! Sounds like fun! 🙂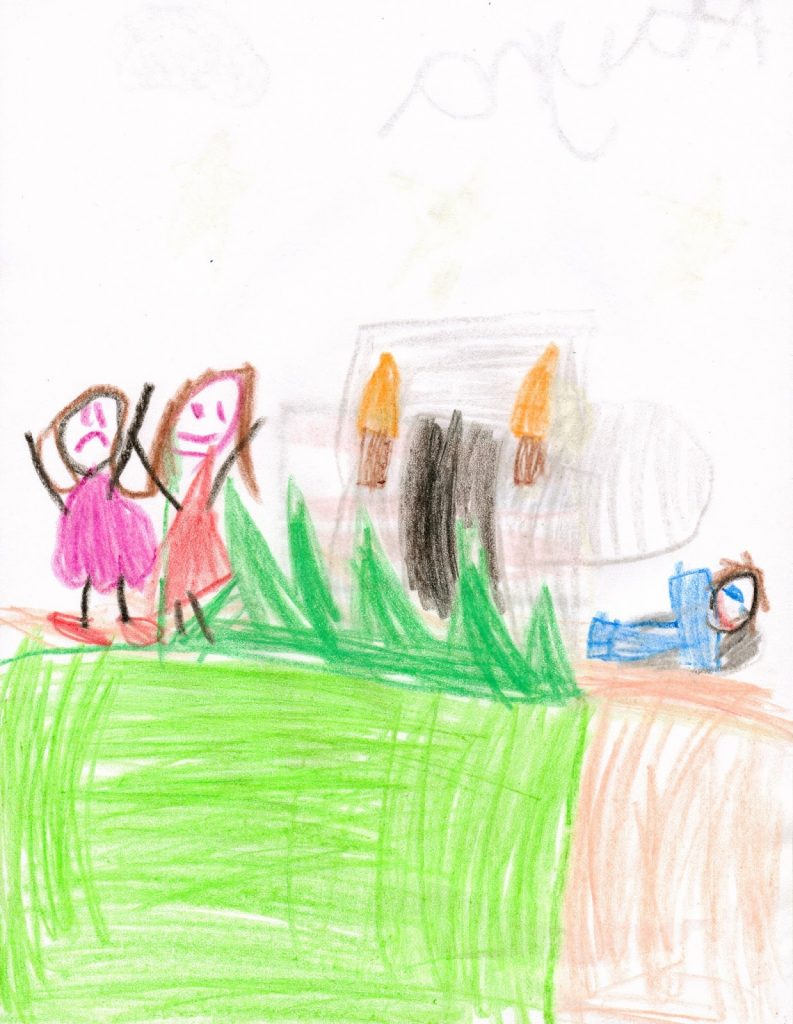 This one I loved because we have been doing our annual 30 day countdown to Easter devotional all month and this was her interpretation of Mary and Mary Magdalene visiting Jesus in the tomb. Mary Jesus' mother is very sad. It really touched my heart. She's so precious!